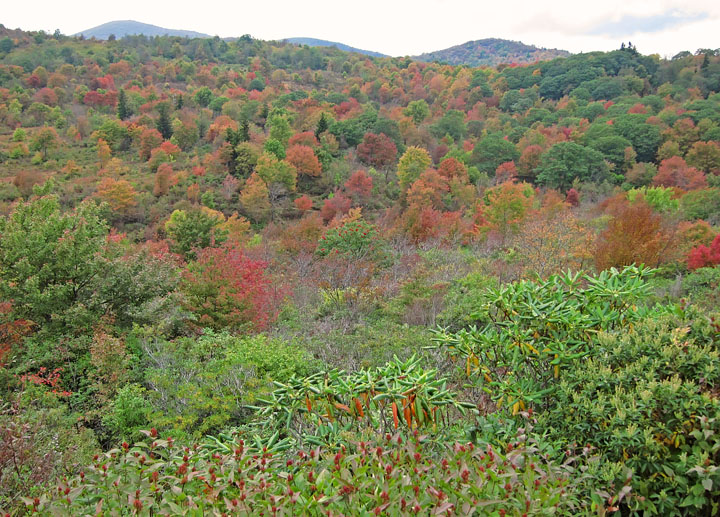 Views from the trailhead - parking area into Graveyard Fields.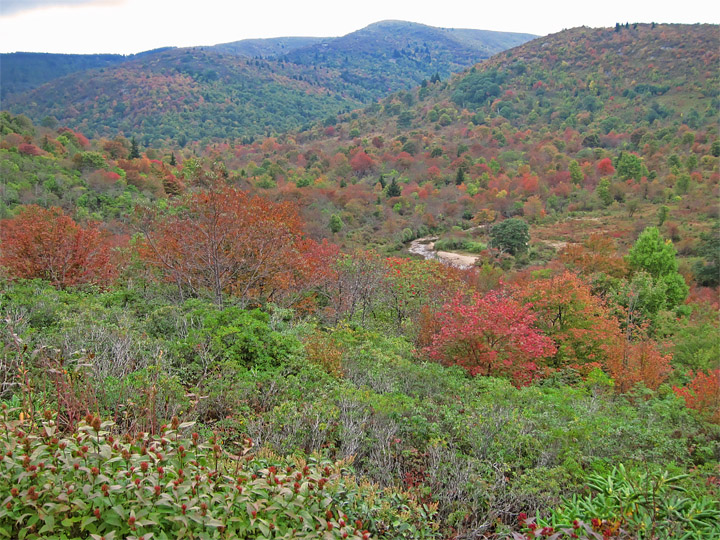 ---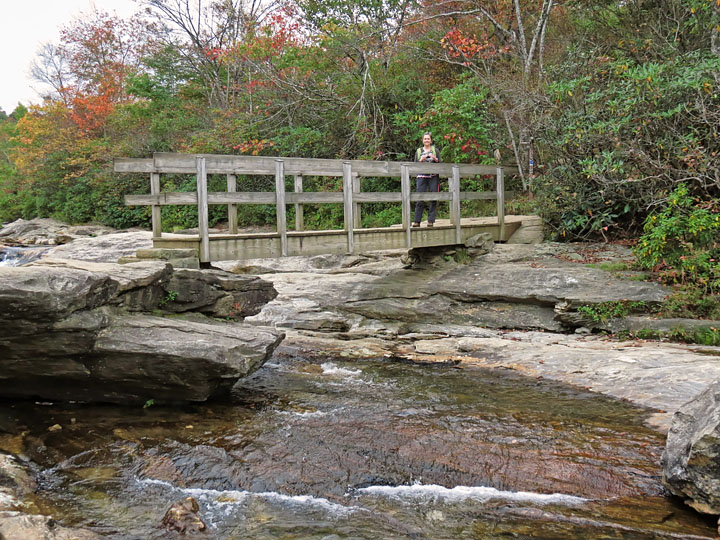 Foot bridge over Yellowstone Prong
---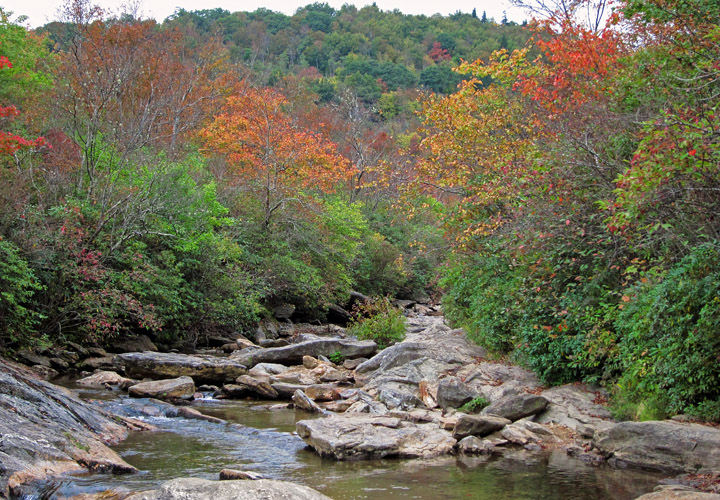 Upstream view from the bridge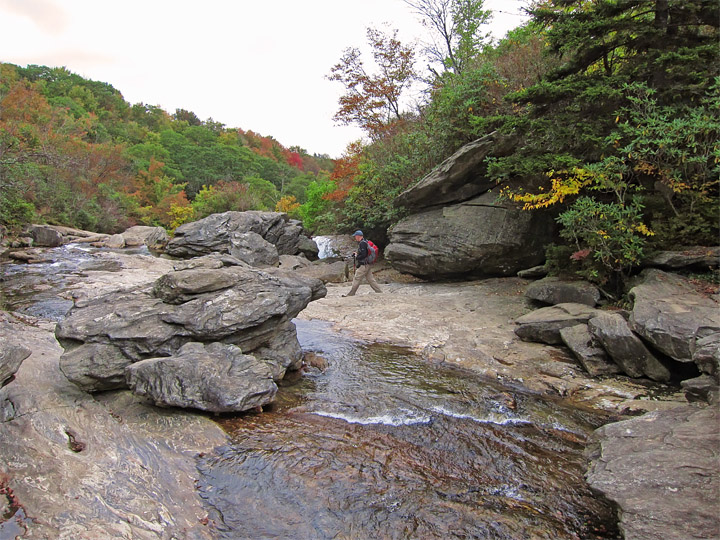 Downstream view
---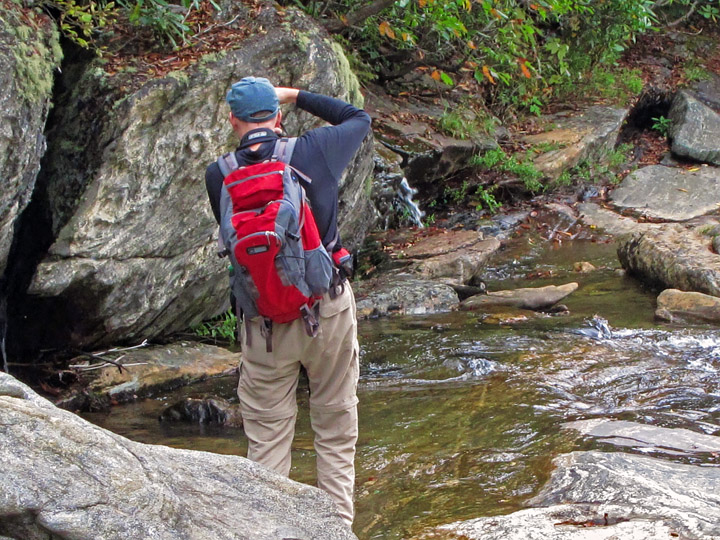 Shooting a pic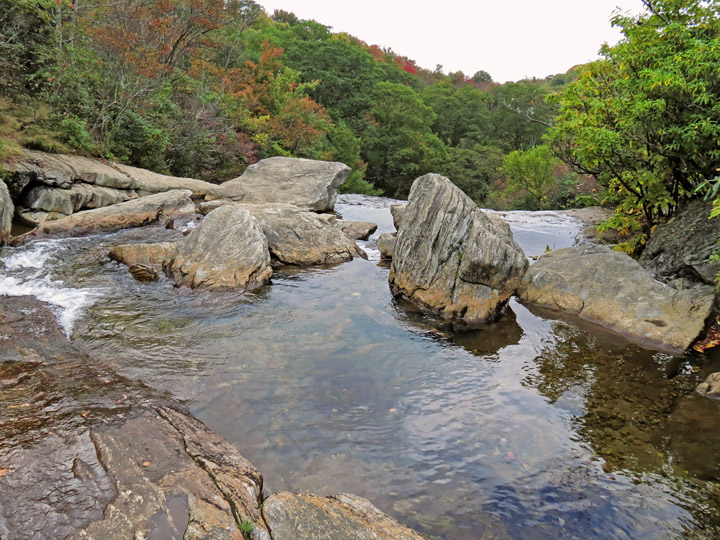 The Prong disappears over the lip of the upper section of Second Falls.
---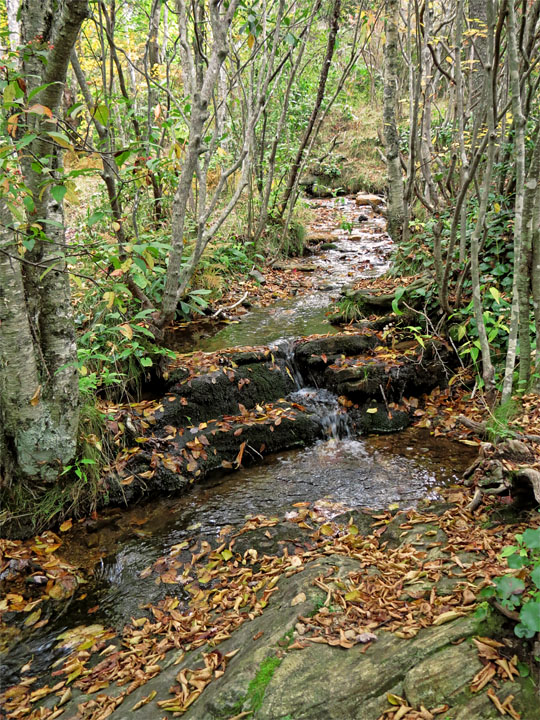 Small branch creek
---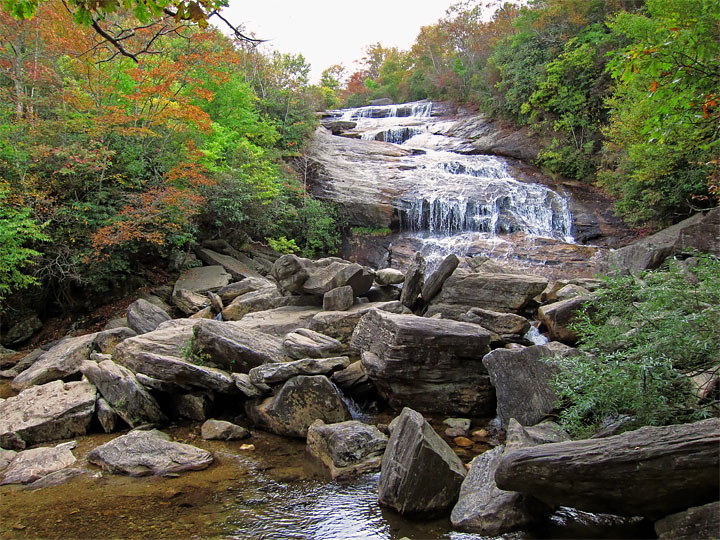 Second Falls: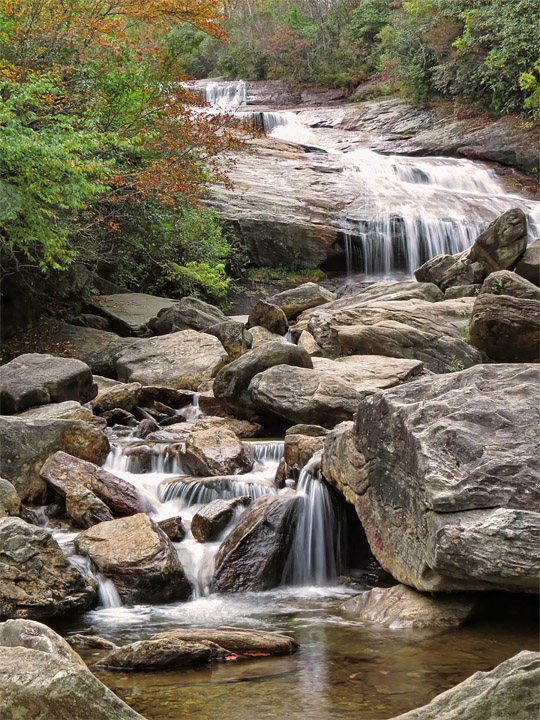 ---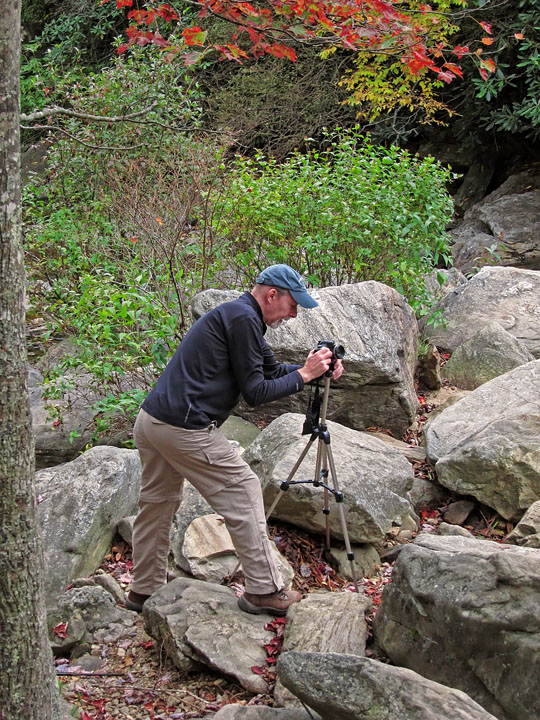 Setting up the tripod
---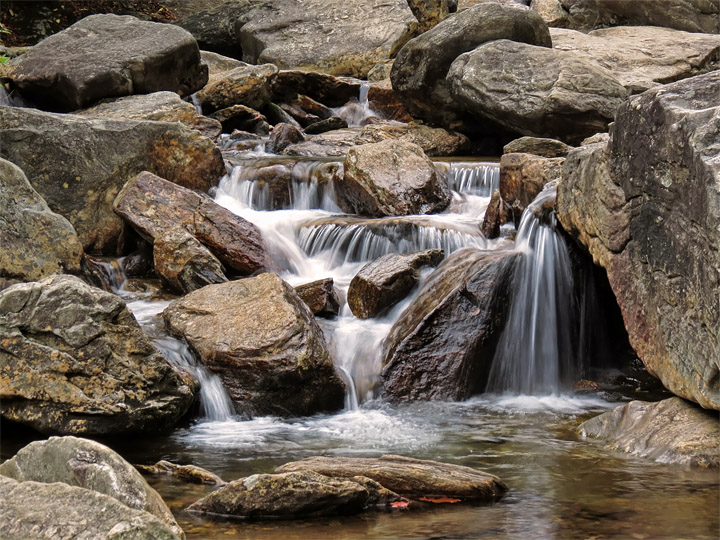 A few Second Falls sectional details: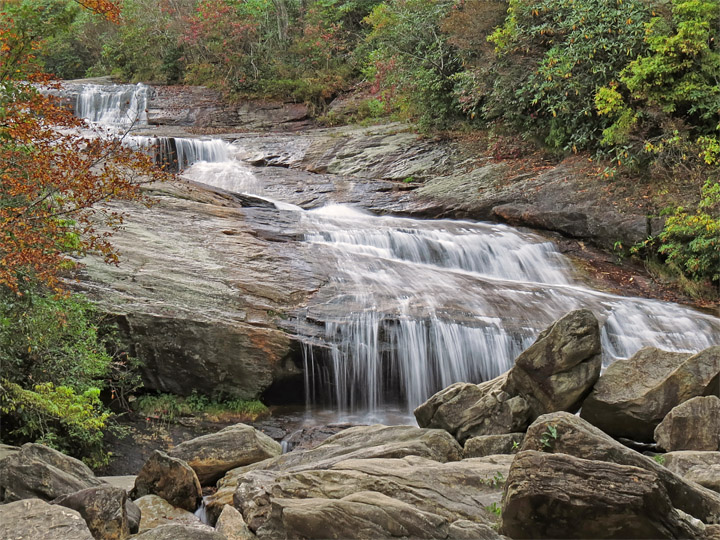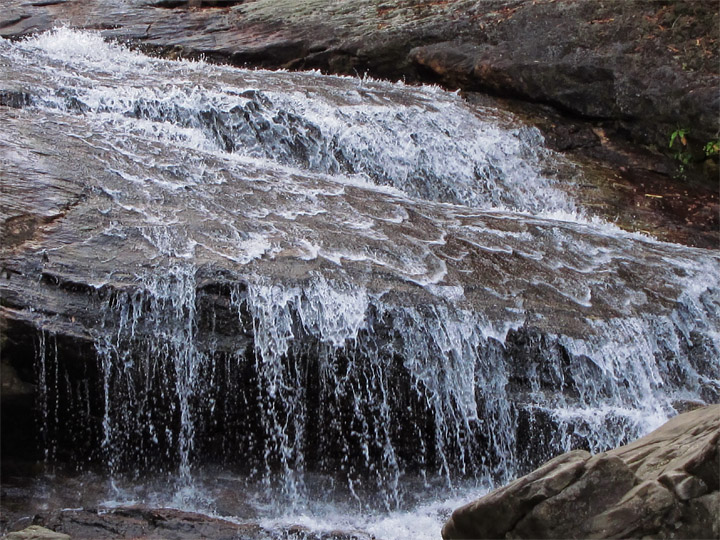 ---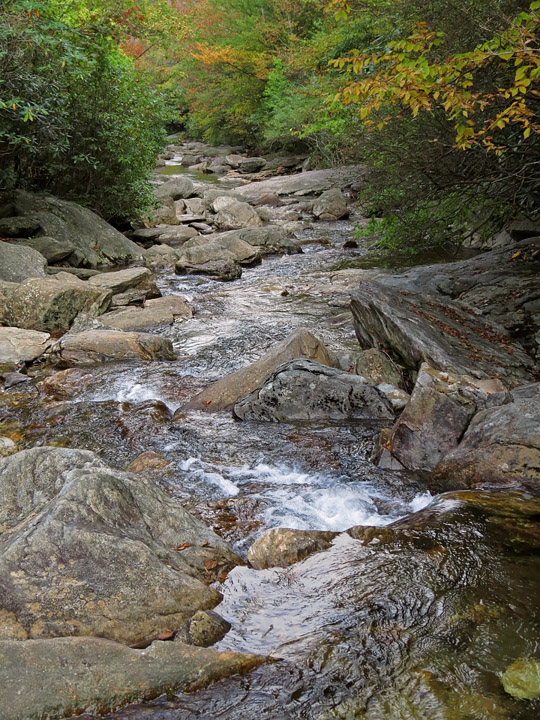 View down Yellowstone Prong, below the Falls
---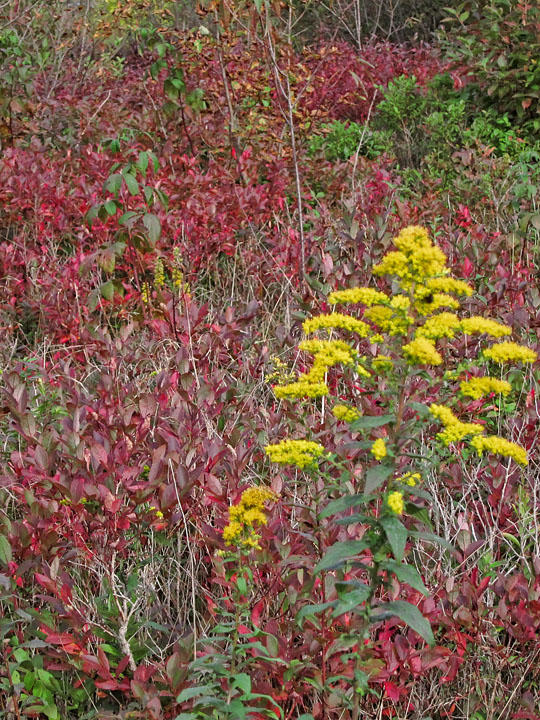 Goldenrod on red blueberry leaves
---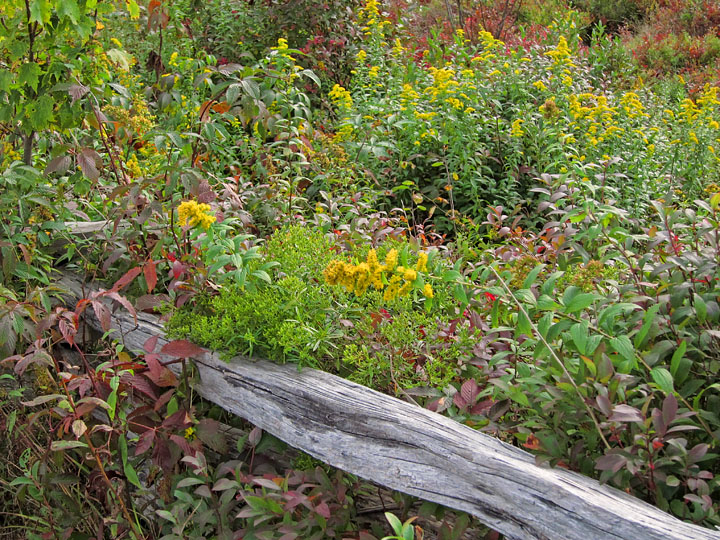 Fence Rail
---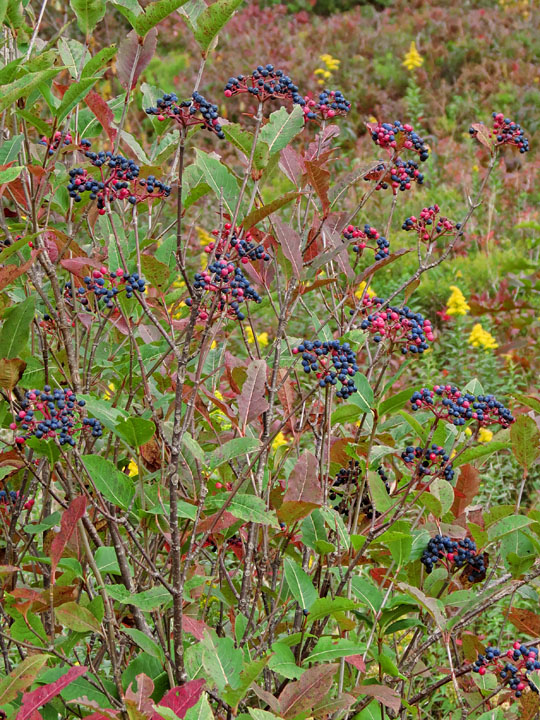 Berries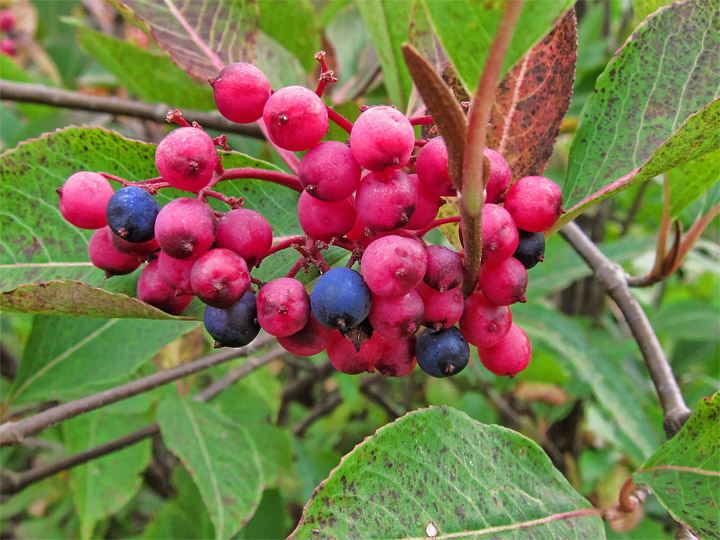 ---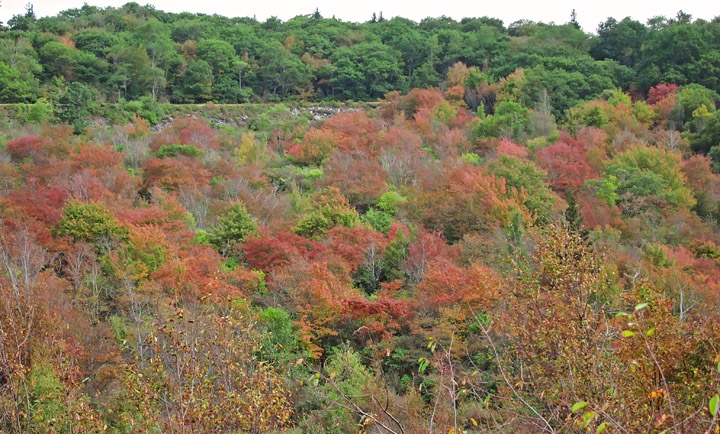 Assorted images along the trail, showing the stunted but colorful vegetation: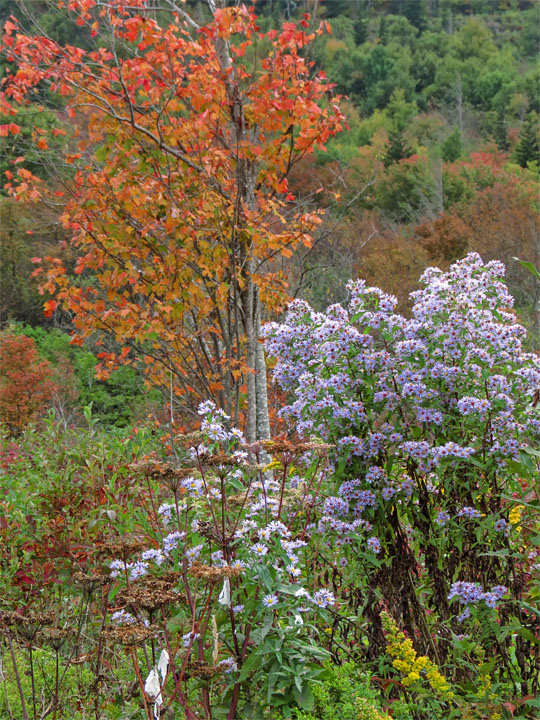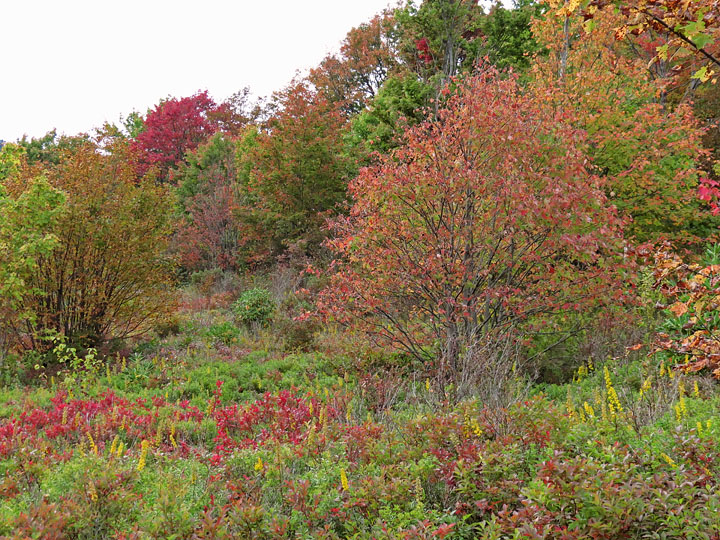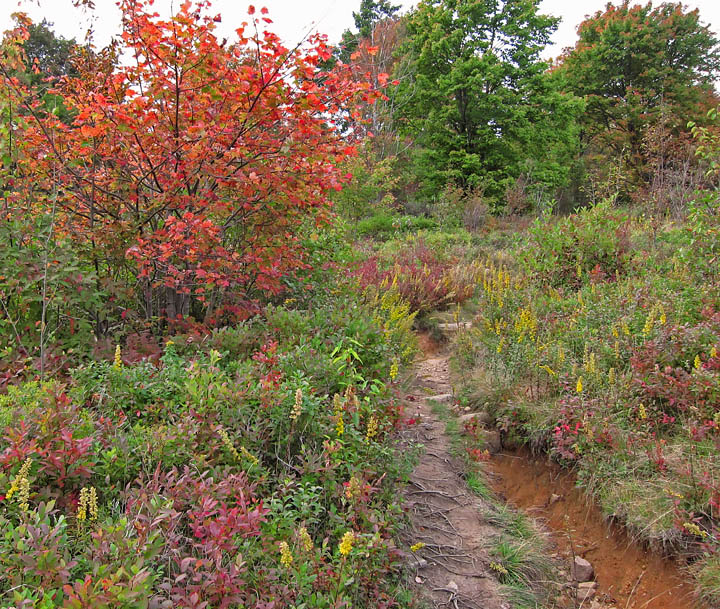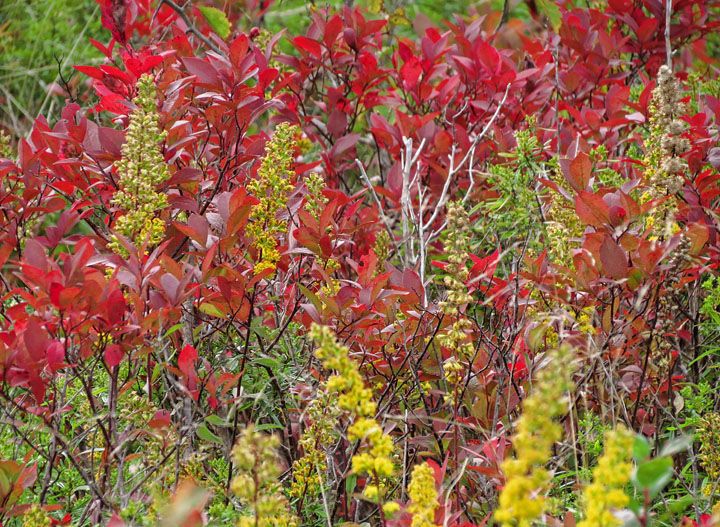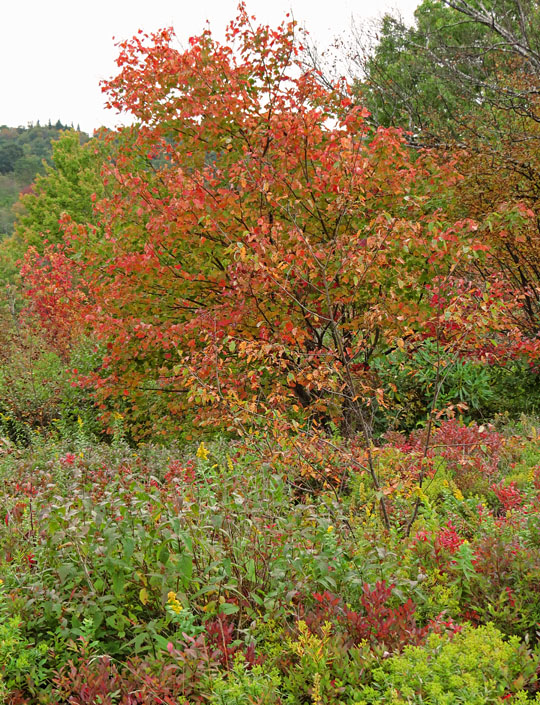 ---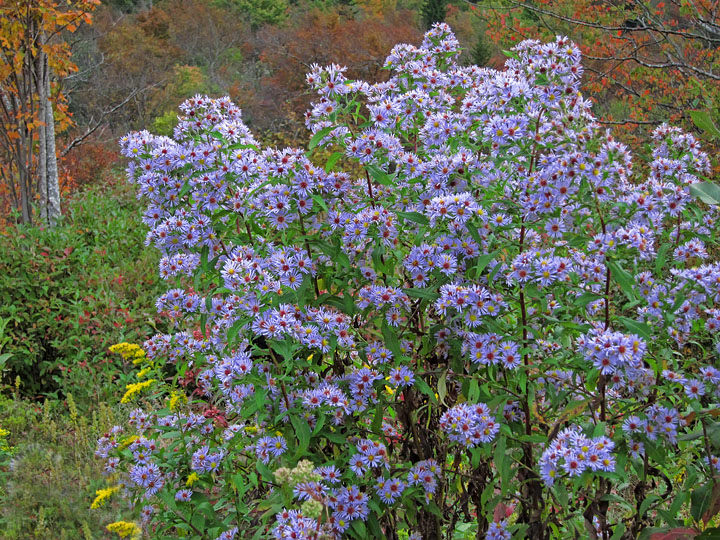 Asters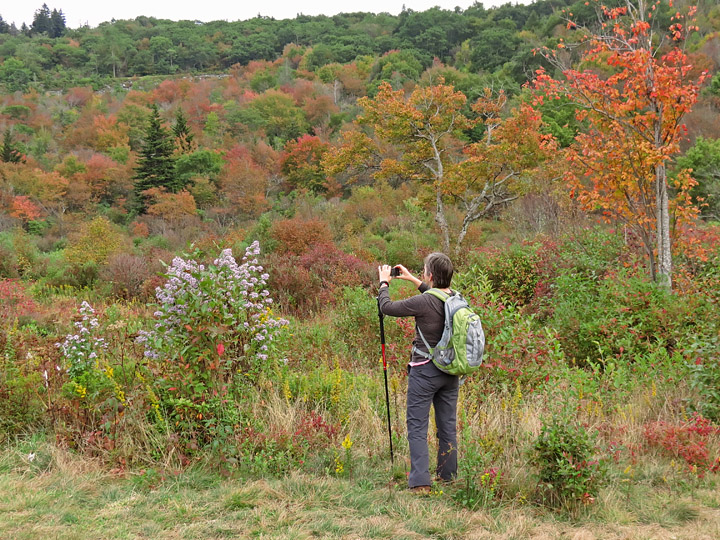 Shooting the previous and next pics...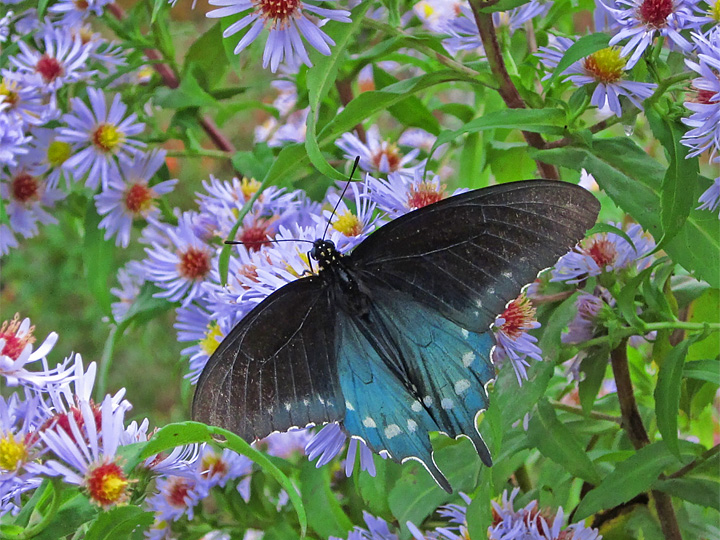 Pipevine Swallowtail on the Aster
---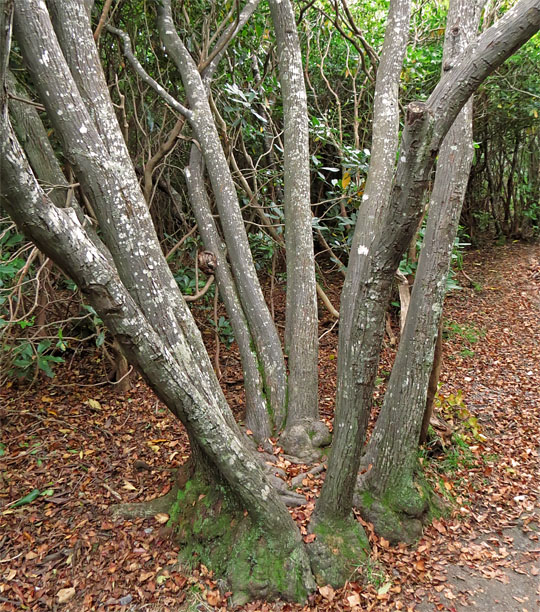 Multi-trunks
---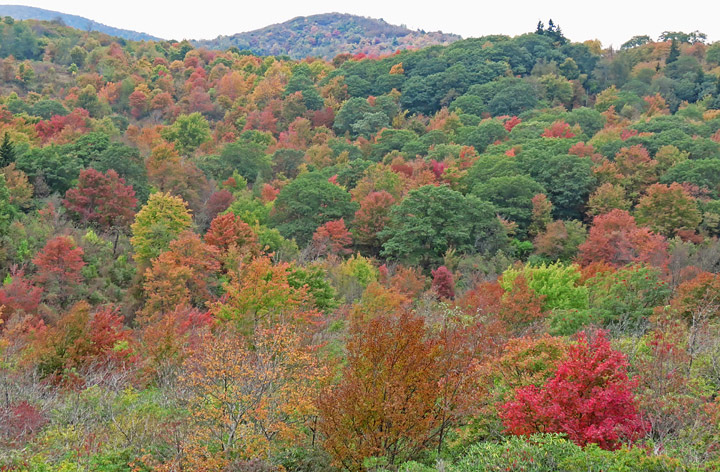 View back into valley after return to trailhead.
---