---
Crabtree Falls
A 2 mile loop trail leads to this beautiful waterfall off the Blue Ridge Pkwy.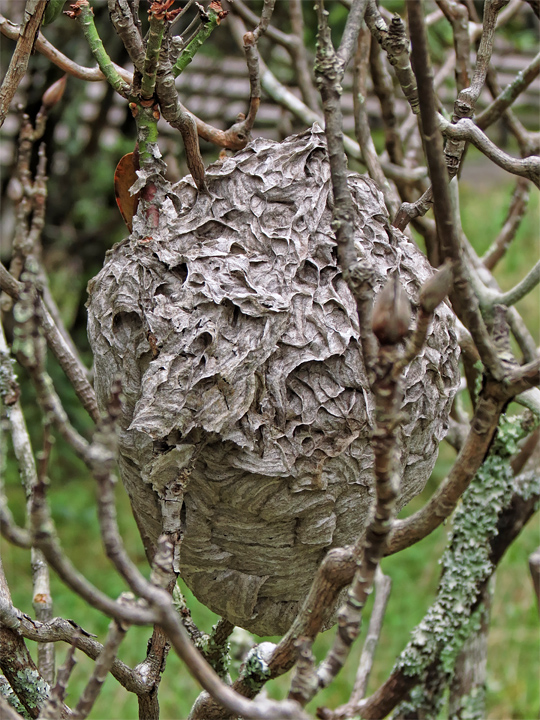 Old hornet nest near trailhead
---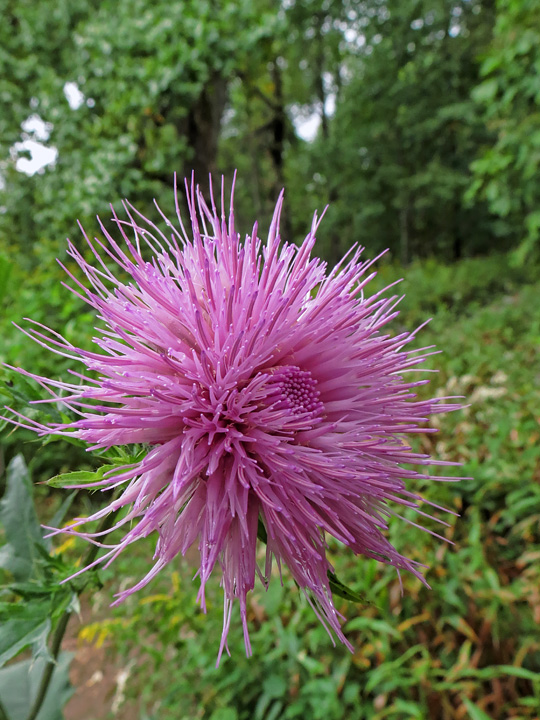 Thistle
There were a number of fall wildflowers blooming near the campground next to the trailhead.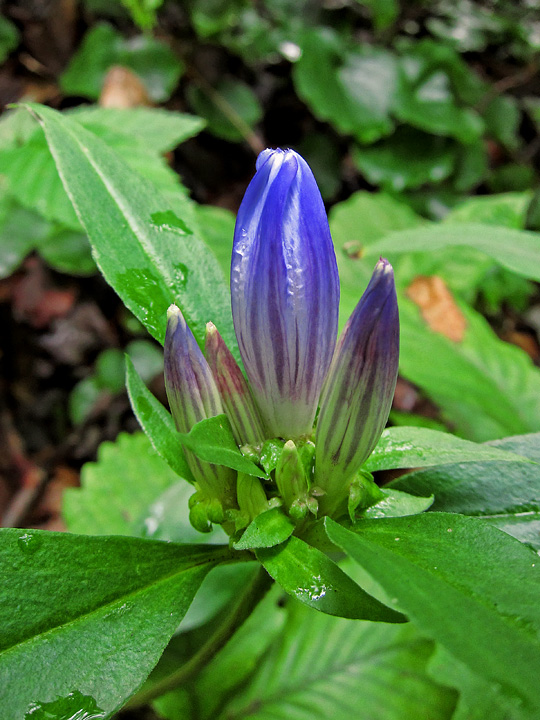 Soapwort Gentian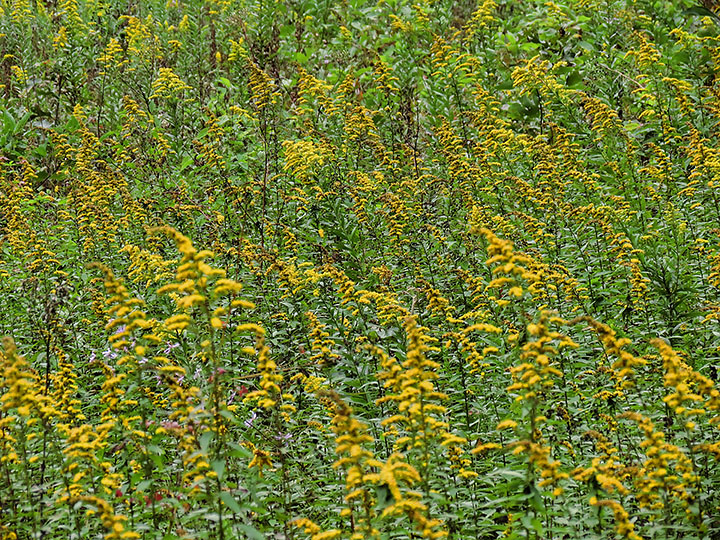 Goldenrod
---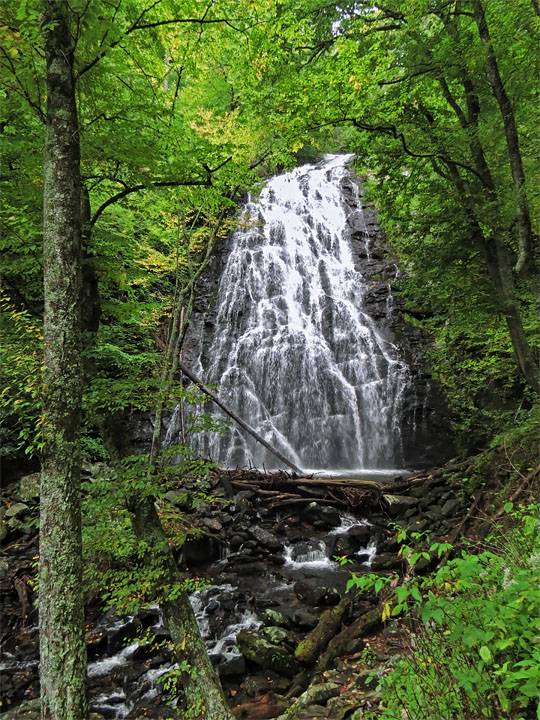 Crabtree Falls from several vantage points: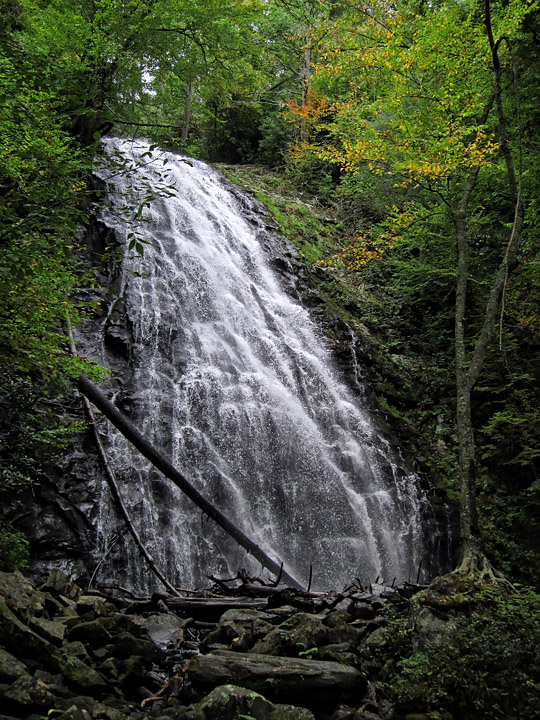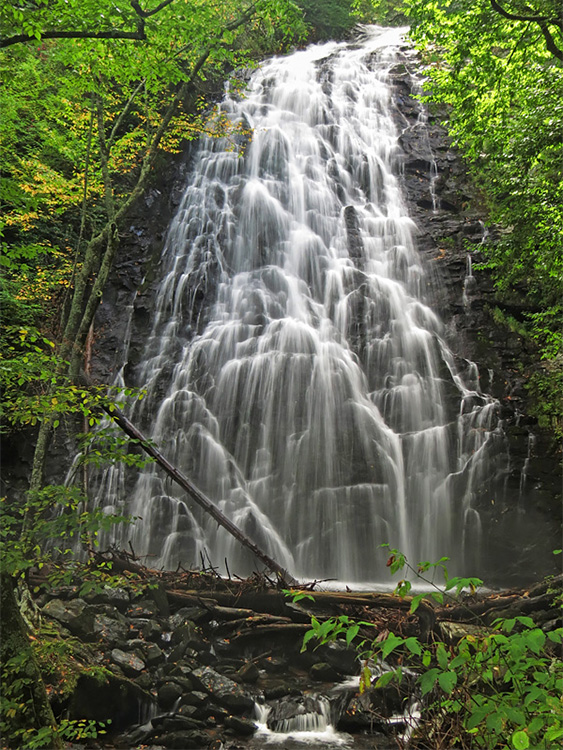 ---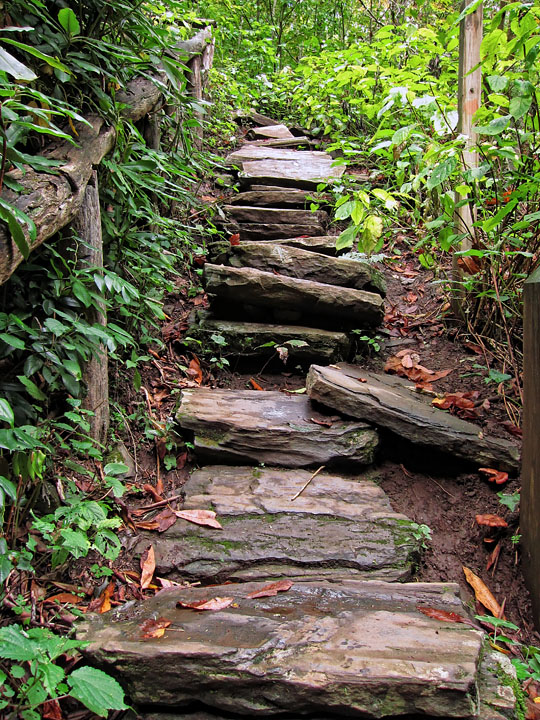 Stone steps on the trail leading up from the creek.
---
Along the trail
---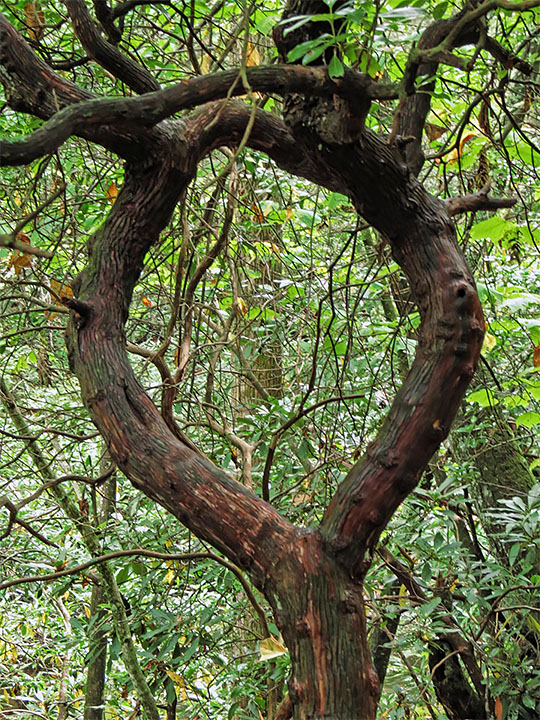 Weird Tree
---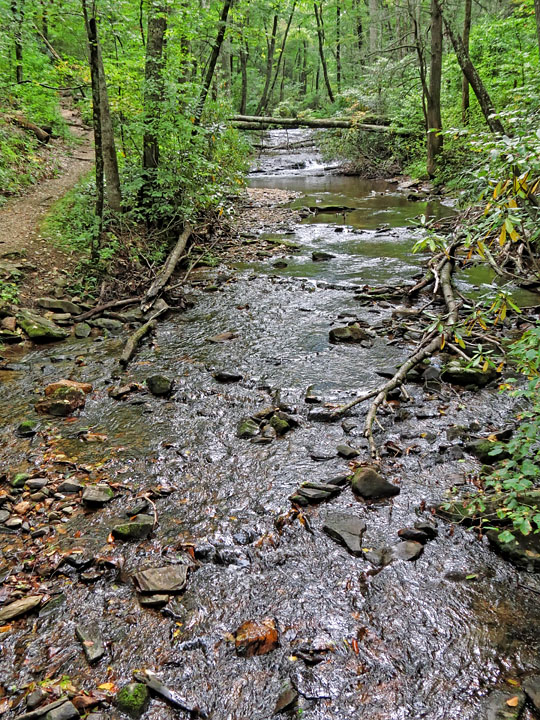 Crabtree Creek
---
Eastatoe Falls
This beautiful waterfall is located on private property in Rosman. The property
owner has been very generous in allowing access to this stunning cascade.
Please be courteous and considerate if you visit these falls.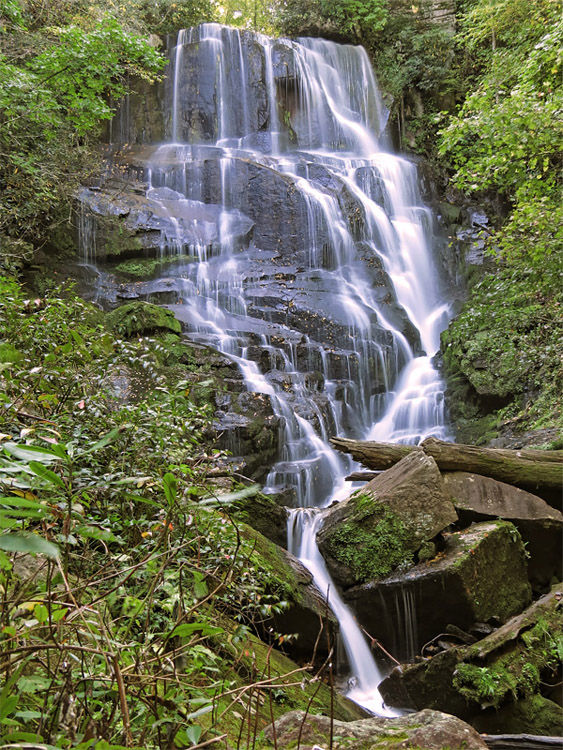 Eastatoe Falls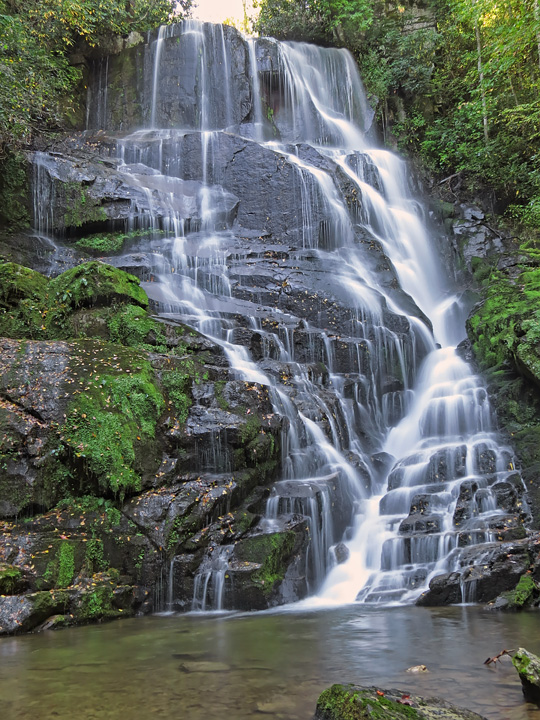 ---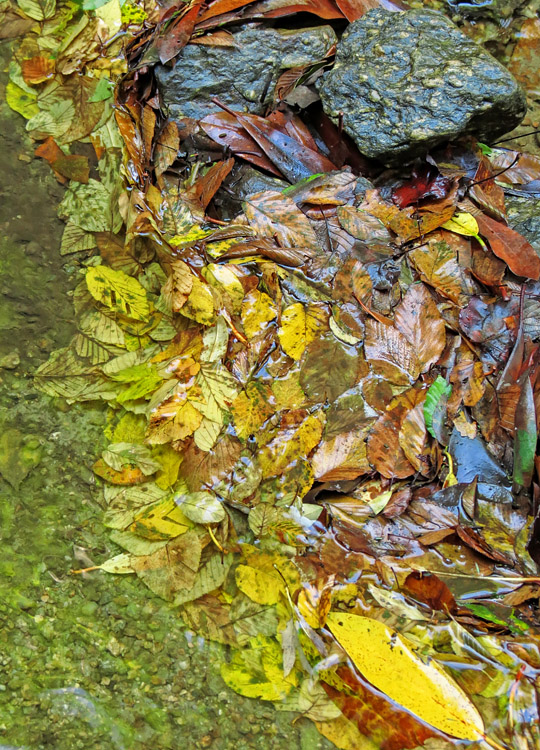 Leaves in water
---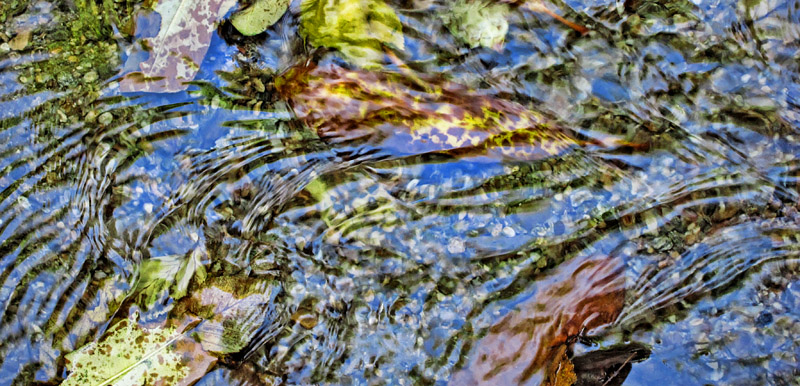 Water flow
---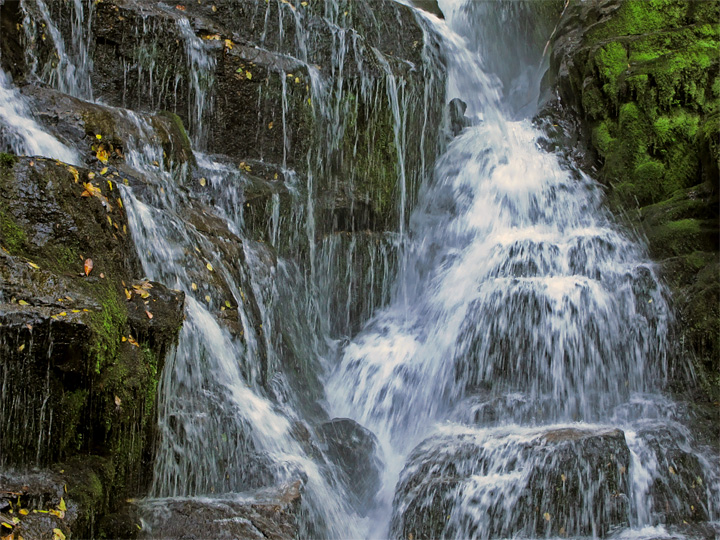 Eastatoe Falls - details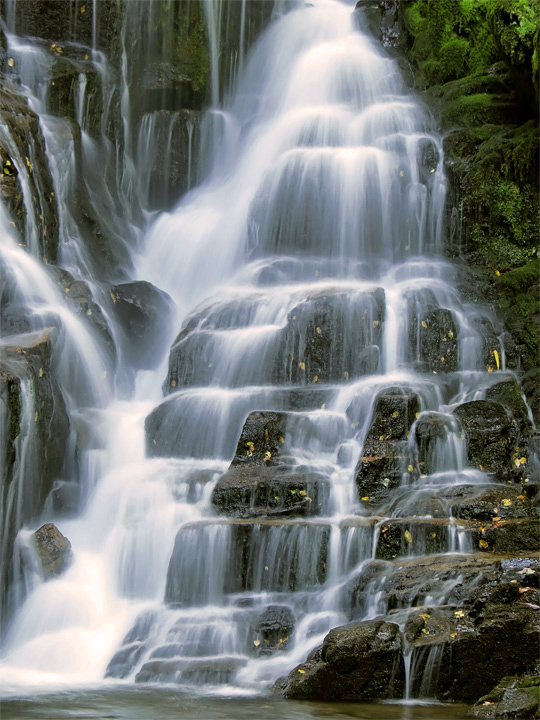 ---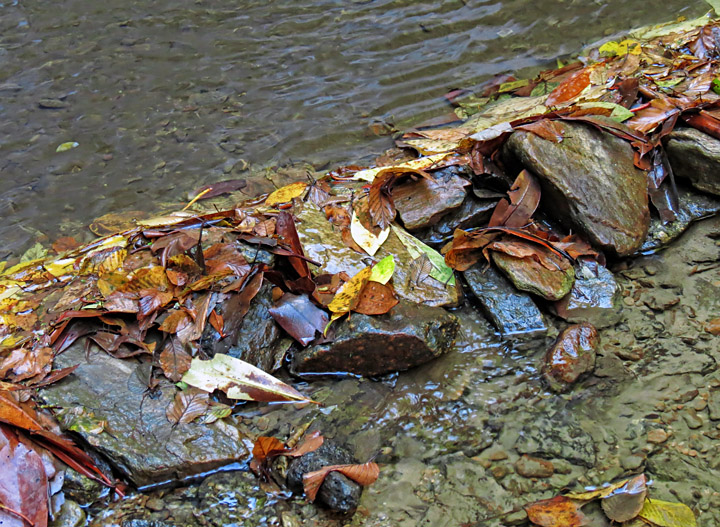 Water damming
---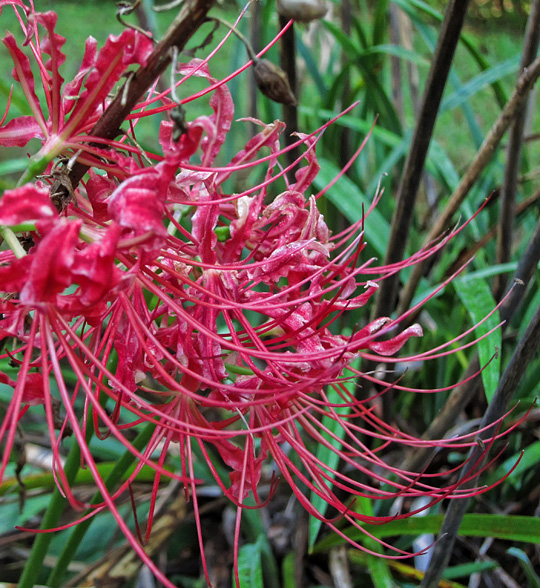 Flowers along the creek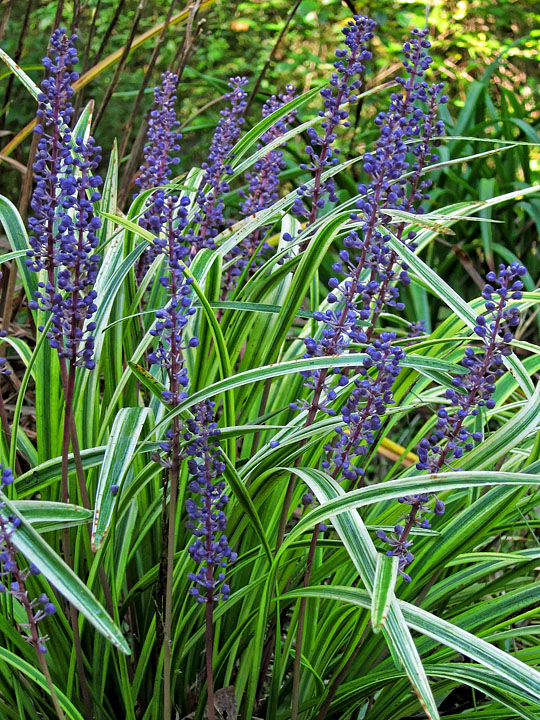 ---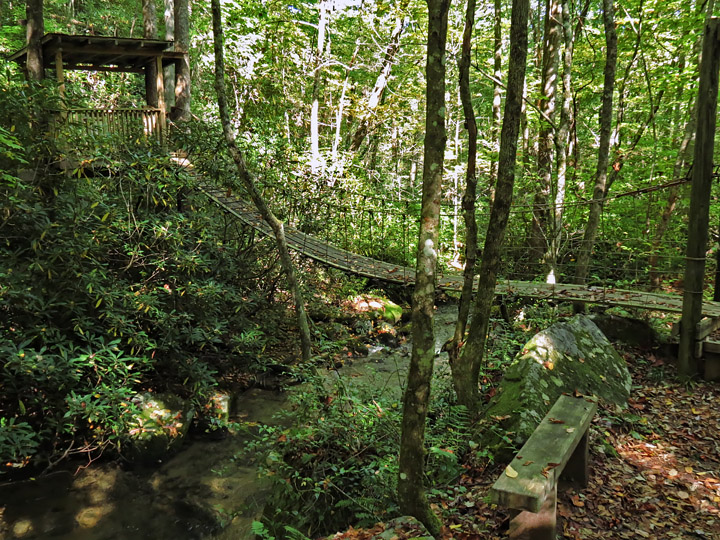 Swinging bridge over the creek
---
Whitewater Falls
With 400 feet of drop, this is one of the most spectacular waterfalls in the eastern U.S.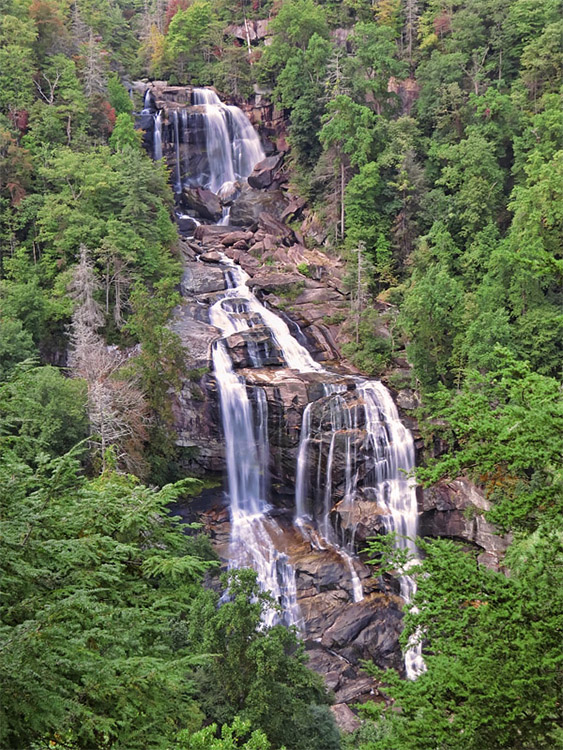 Whitewater Falls
---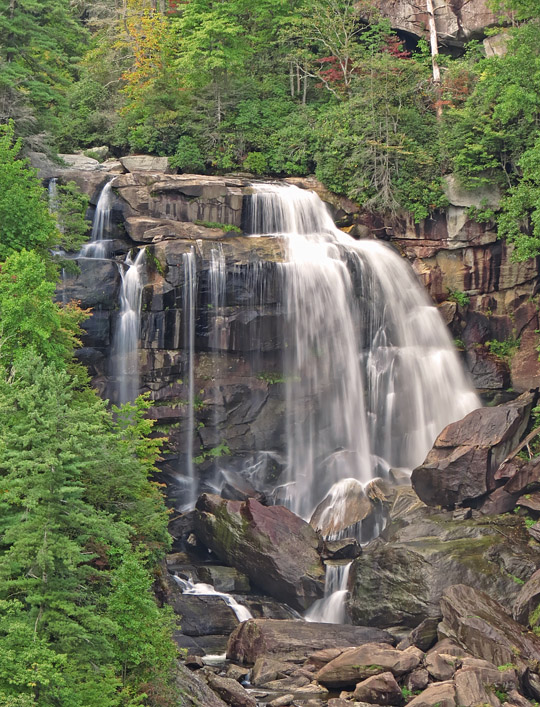 Upper section - Whitewater Falls
---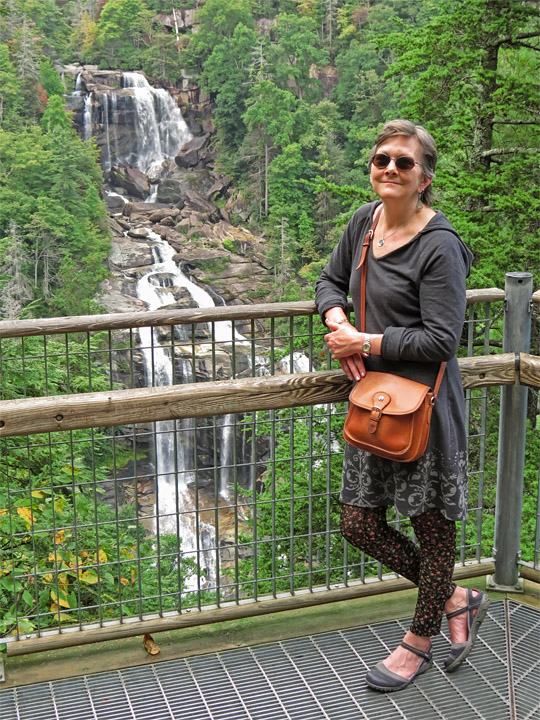 Upper viewing platform
---