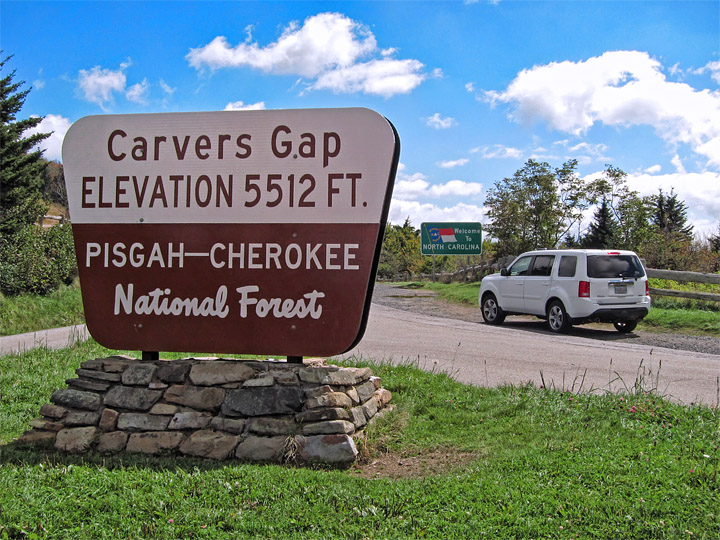 Trailhead at Carver's Gap
---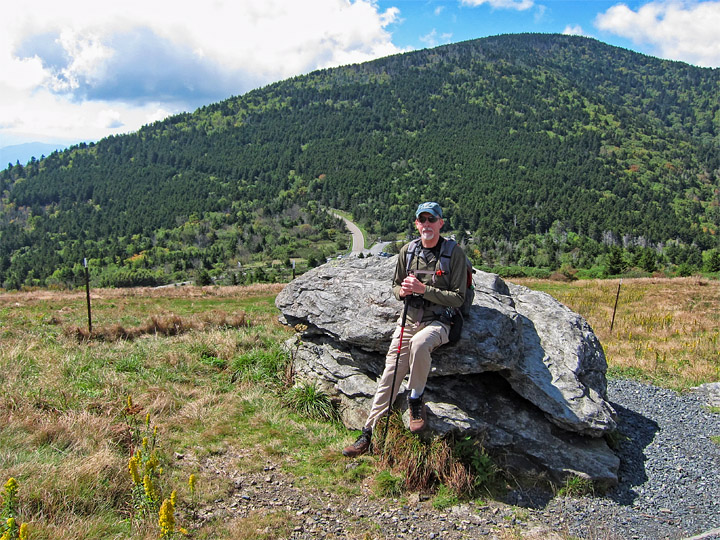 Near the trail's start; it follows the Appalachian Trail for the first 2/3 of the hike.
View back towards Carver's Gap and Roan High Knob.
---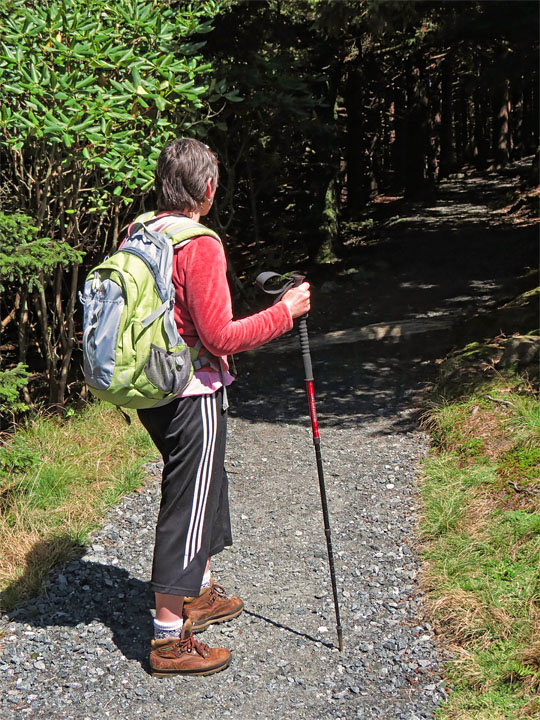 The trail enters a short wooded section before re-emerging on the balds.
---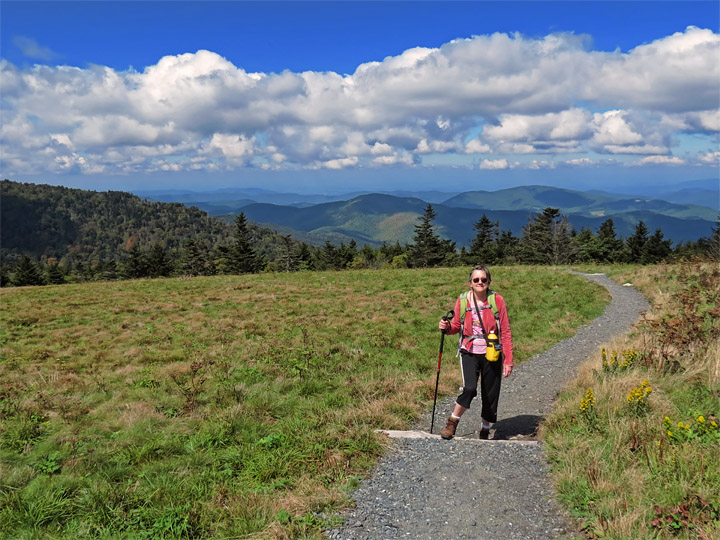 Out of the woods
---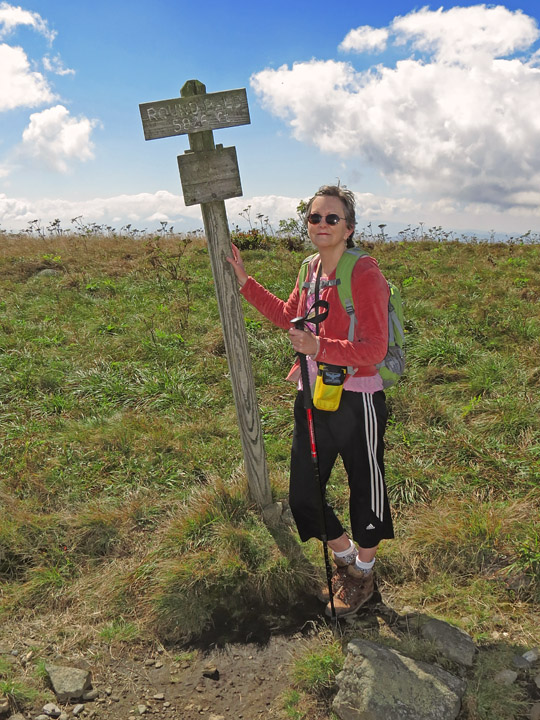 Summit of Round Bald (5826 ft)
---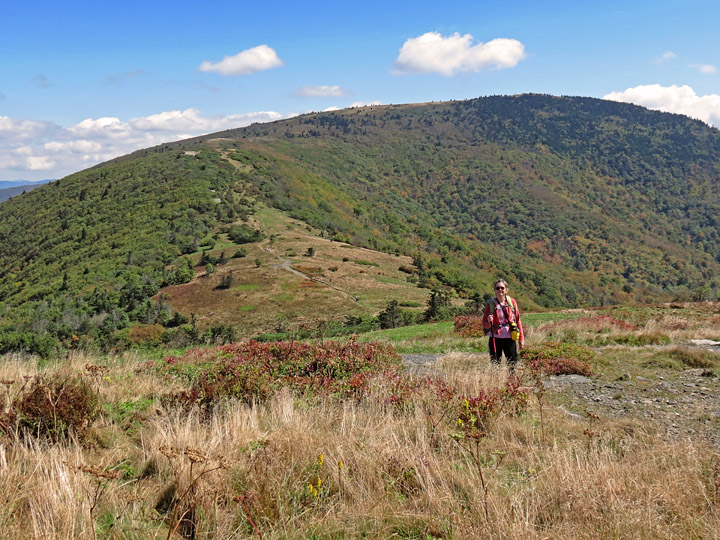 A look at Grassy Ridge and the trail ahead
---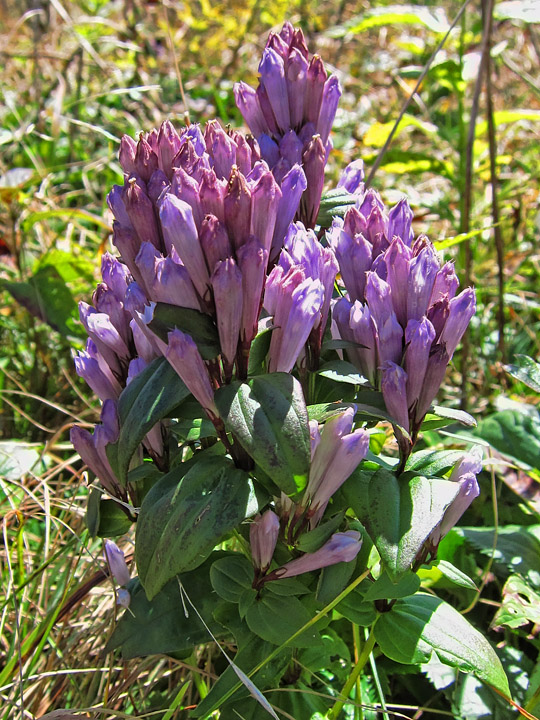 Gentian flowers
---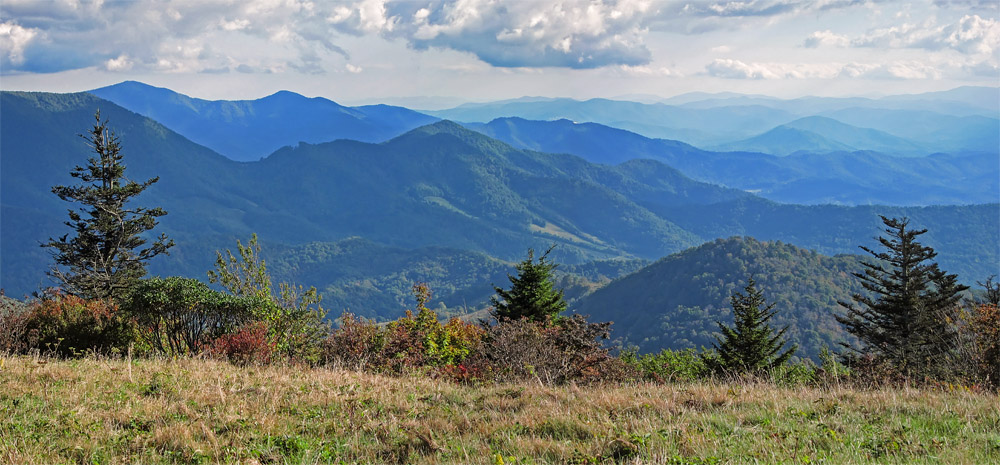 Layers of mountains to the south...
---

Panorama of our destination
---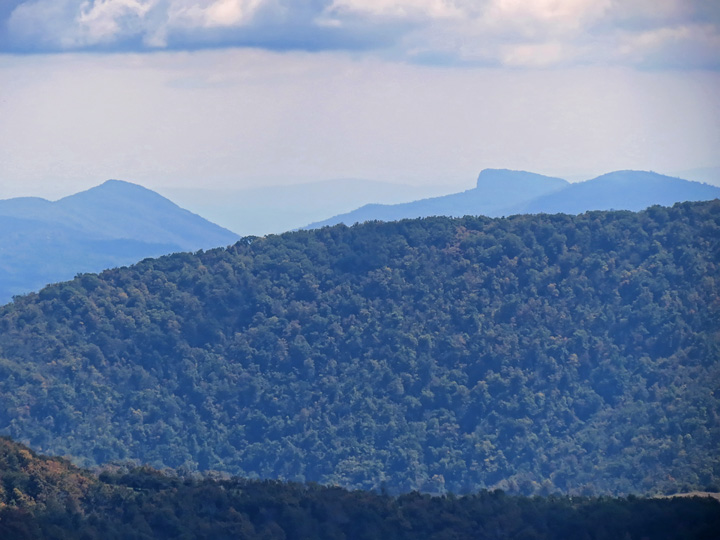 At full zoom, Hawksbill and Table Rock were visible, at Linville Gorge about 20 miles away.
---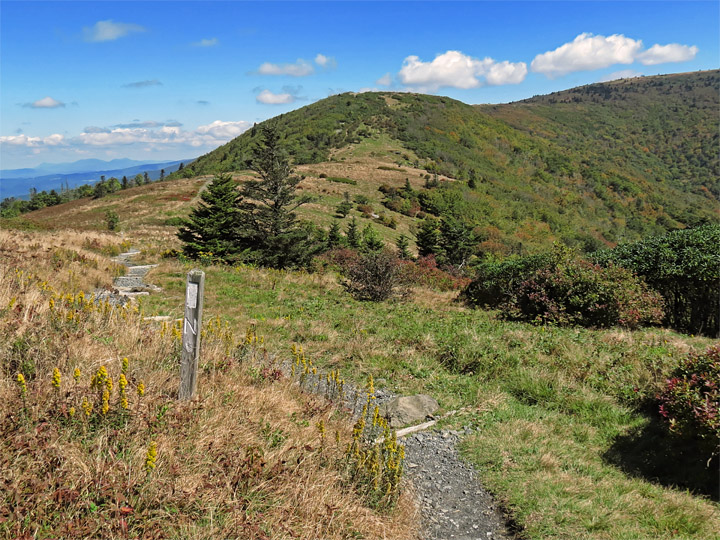 Appalachian Trail; Jane Bald is the next peak ahead.
---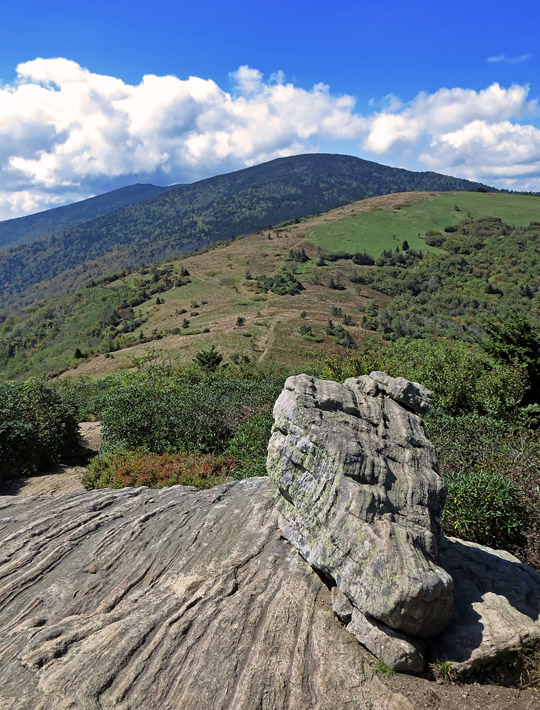 View back at Round Bald, Roan High Knob, and Roan High Bluff.
---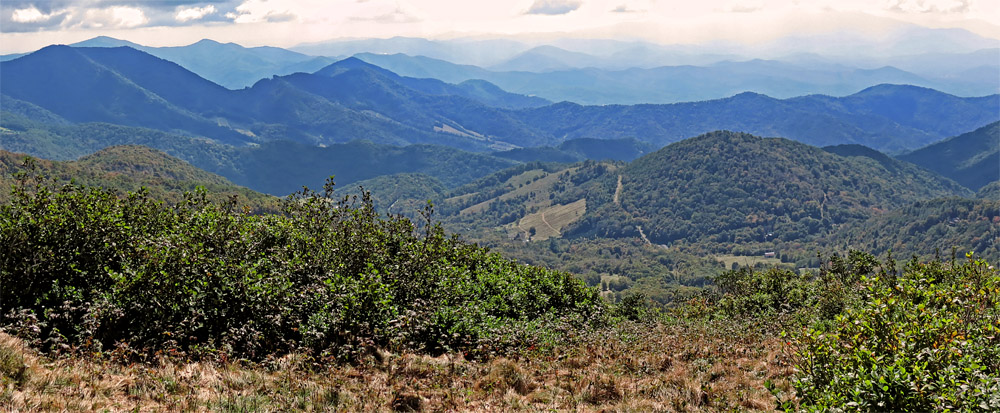 Southerly vista from Jane Bald
---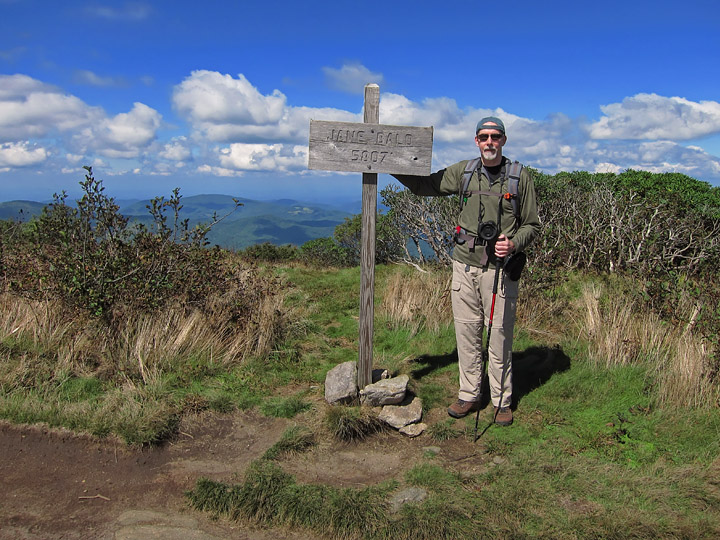 Jane Bald summit (5807 ft)
---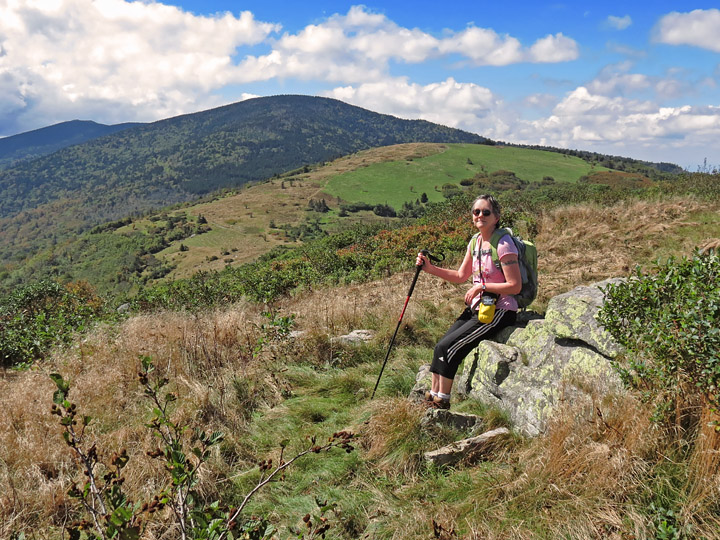 On Jane Bald
---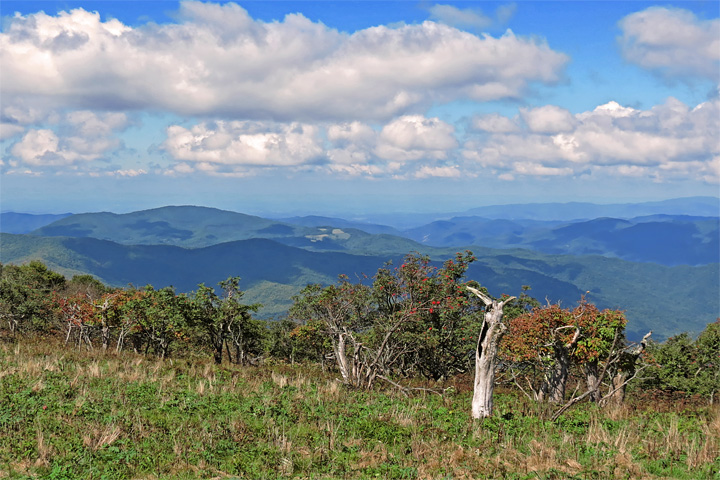 Northerly view
---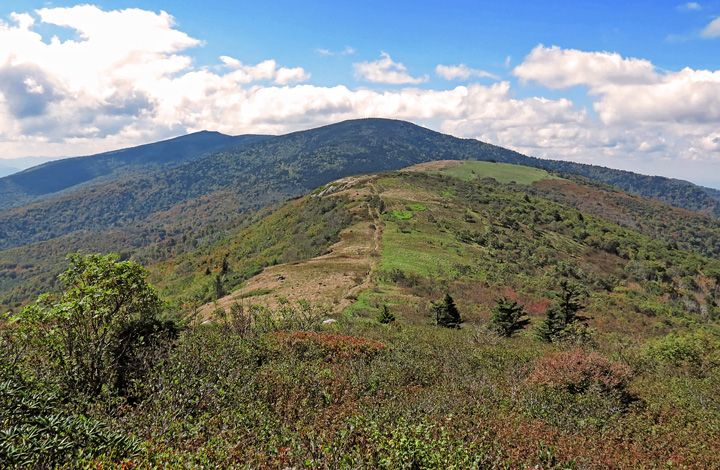 View back along the trail
Jane Bald, Round Bald, and the two Roan Highs...
---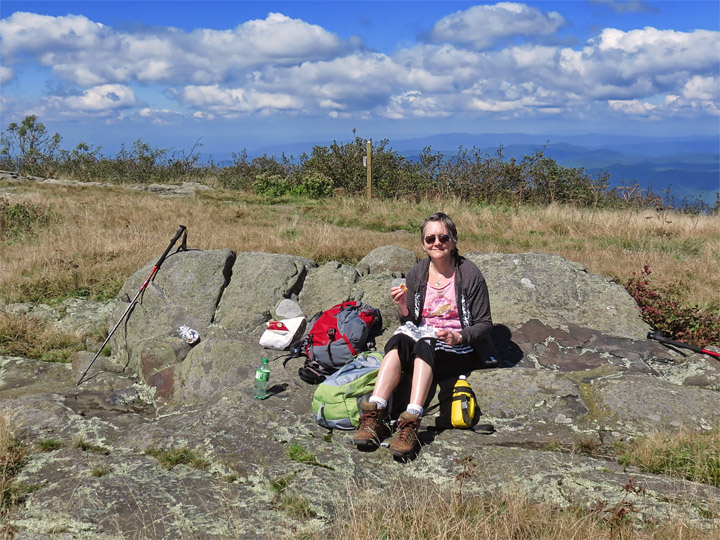 We found a good lunch spot close to where the Grassy Ridge Trail splits off from the A.T.
---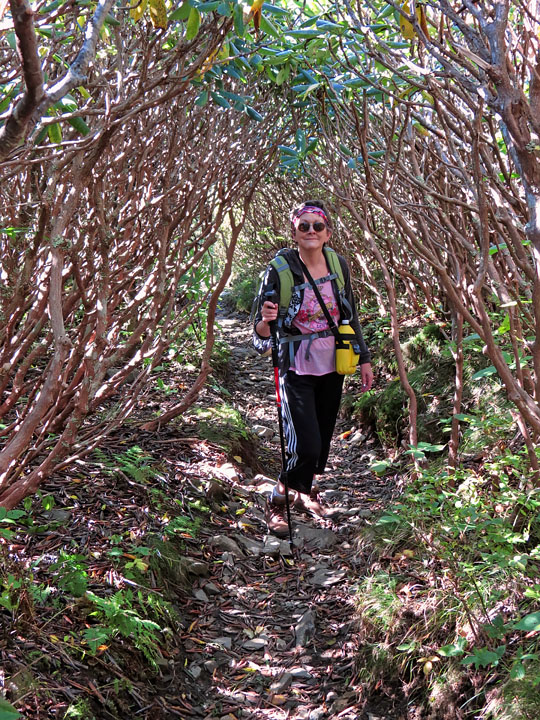 Rhododendron tunnel on slope of Grassy Ridge Bald
---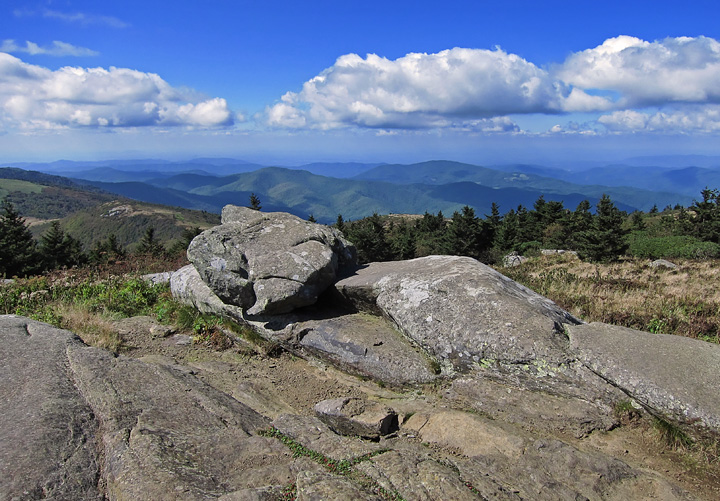 Summit of Grassy Ridge Bald
---
Bronze plaque at summit, dedicated to local highland farmer Cornelius Rex Peake
---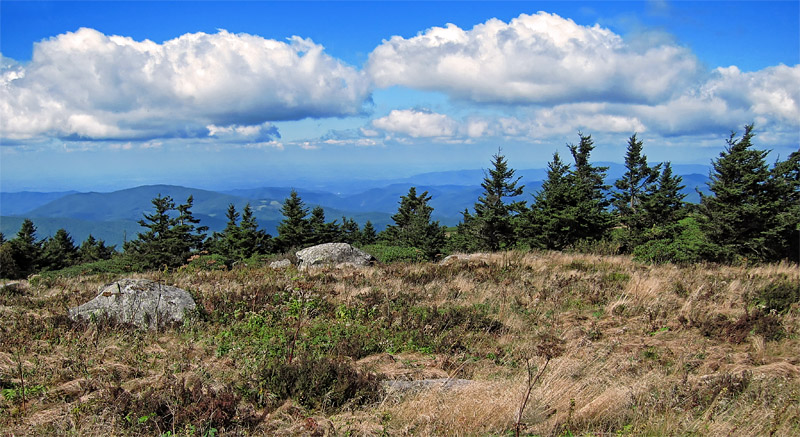 Another view from Grassy Ridge Bald's summit (6189 ft)
---
Click "here" to go to Page 2 of the Roan Highlands hike