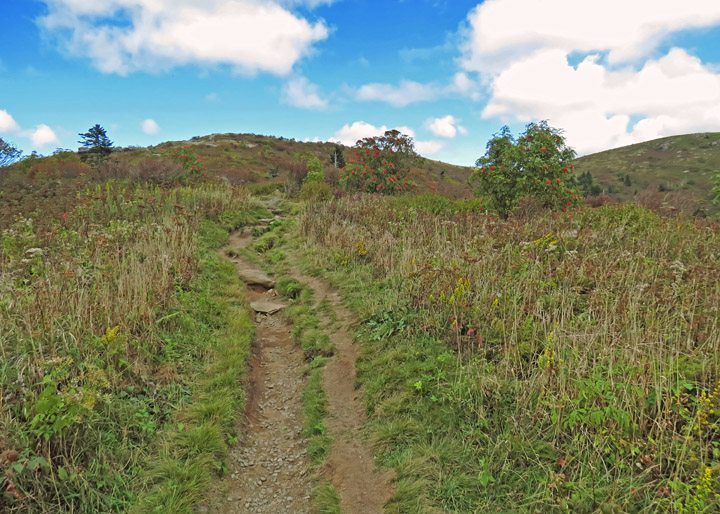 Start of the hike, along Art Loeb Trail
---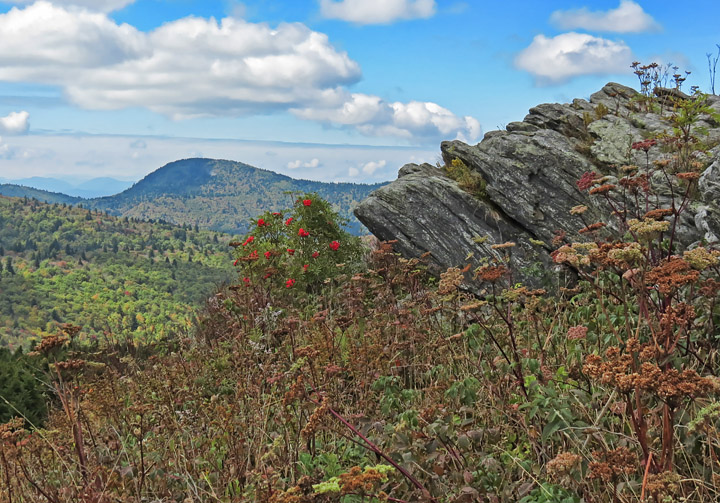 Great views as the trail rises: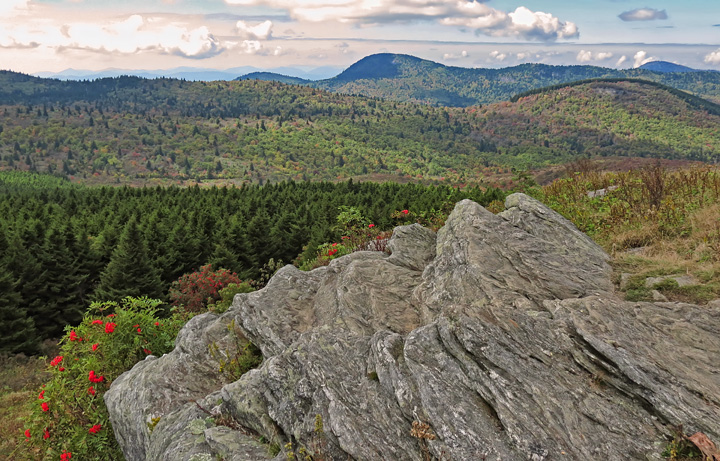 ---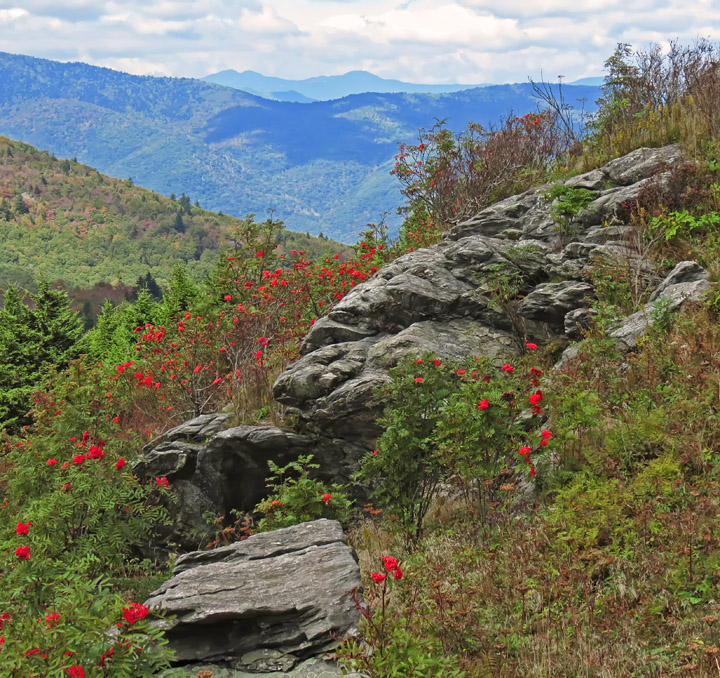 Do you see the dog's head in the rock at center?
---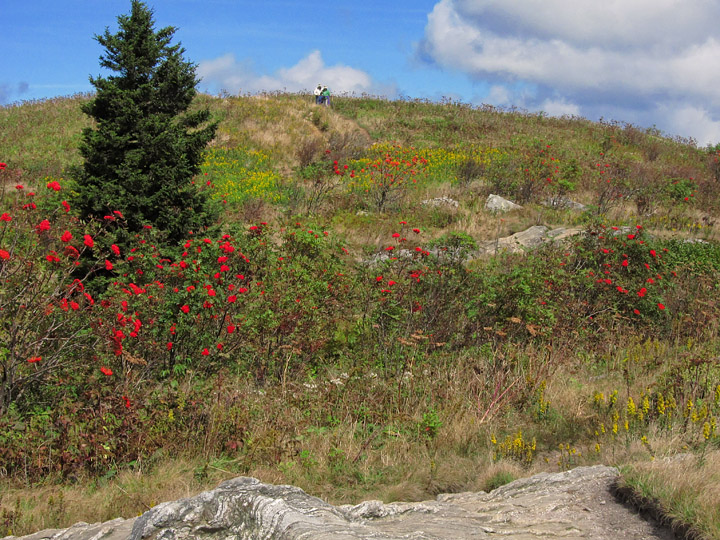 A couple coming down as we were heading up.
---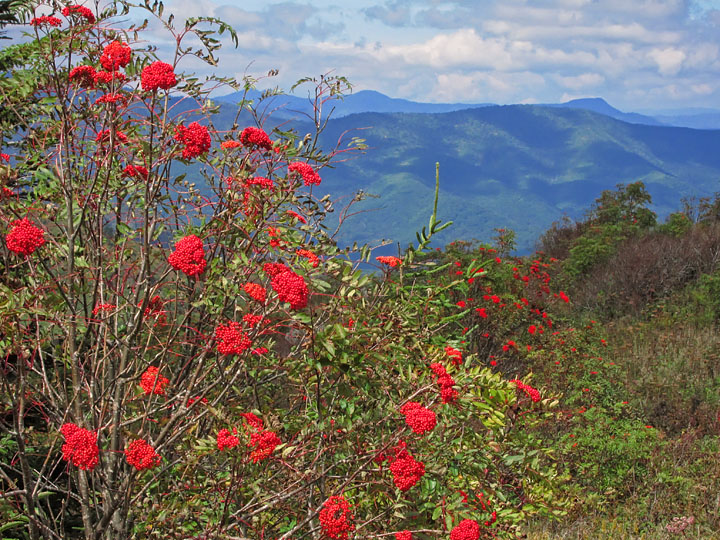 Ash berries
---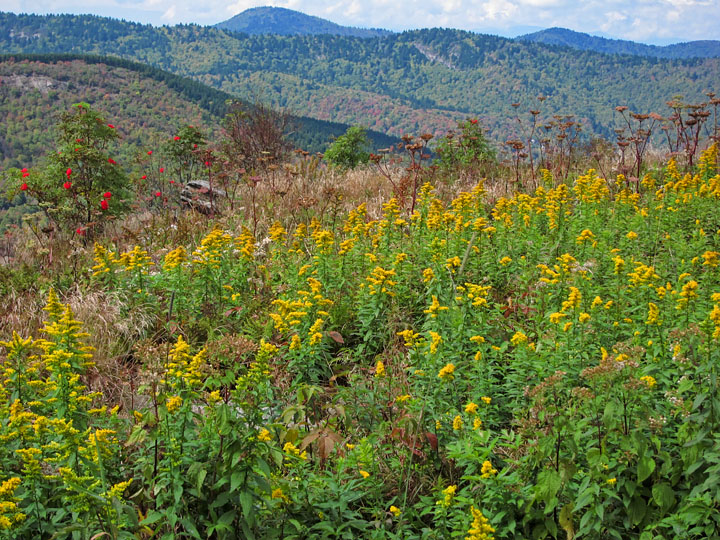 Goldenrod
---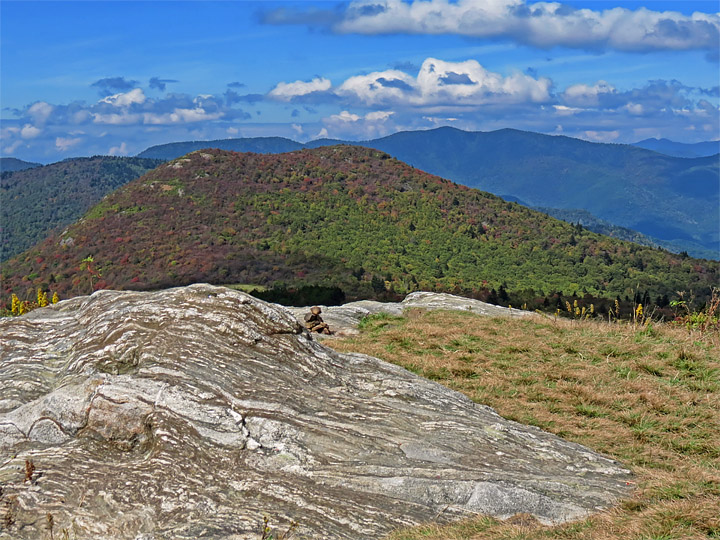 View of Sam Knob
---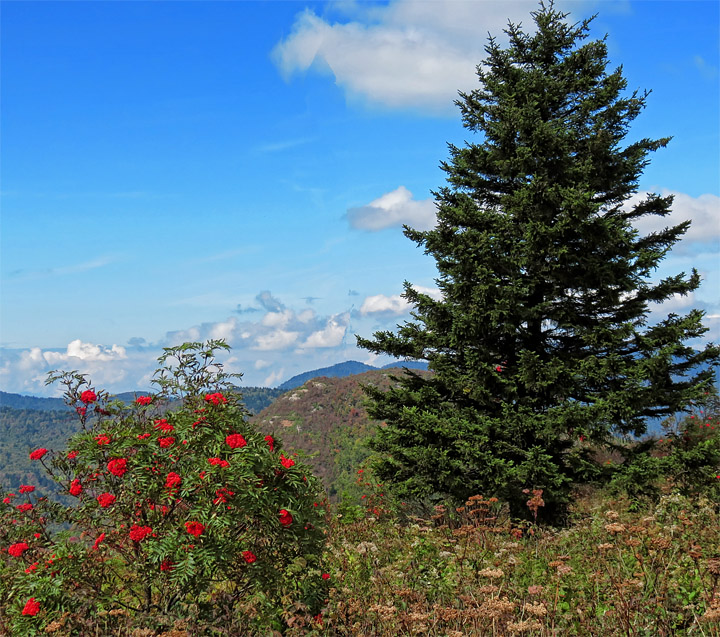 Ash and Evergreen
---
Little Sam Knob (l) and Sam Knob (r)
---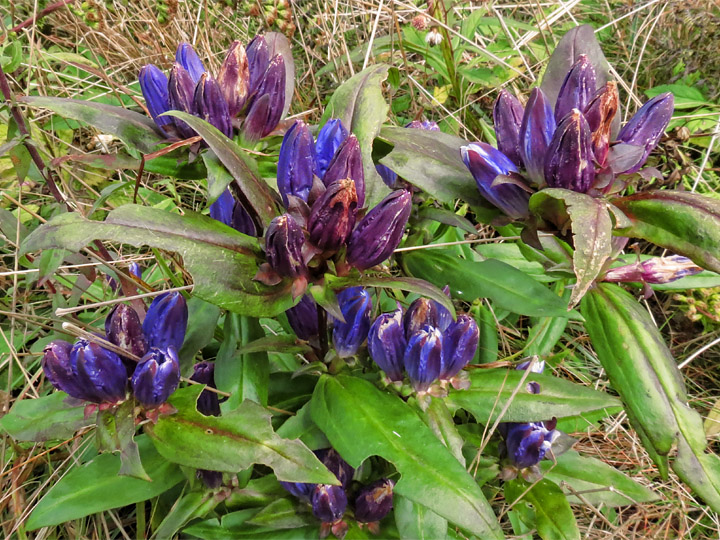 Bottle (aka Closed) Gentians (Gentiana clausa), a little past their prime.
---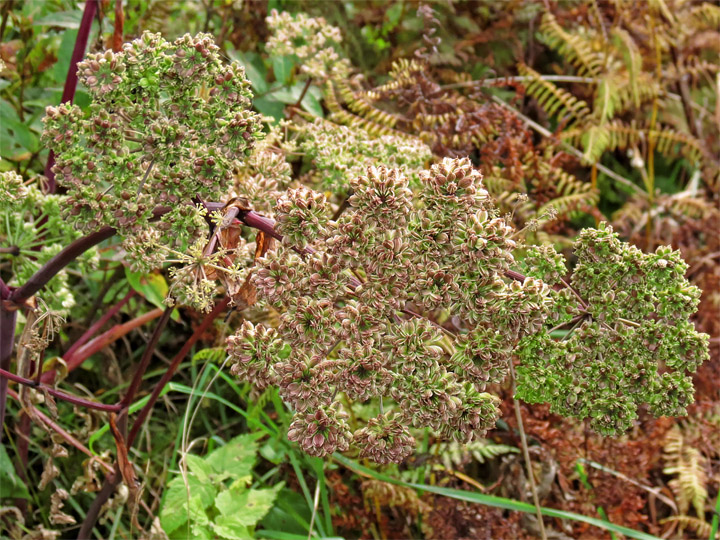 Filmy Angelica, aka Mountain Angelica (Angelica triquinata)
Several stages, from blooms to fruit/seed heads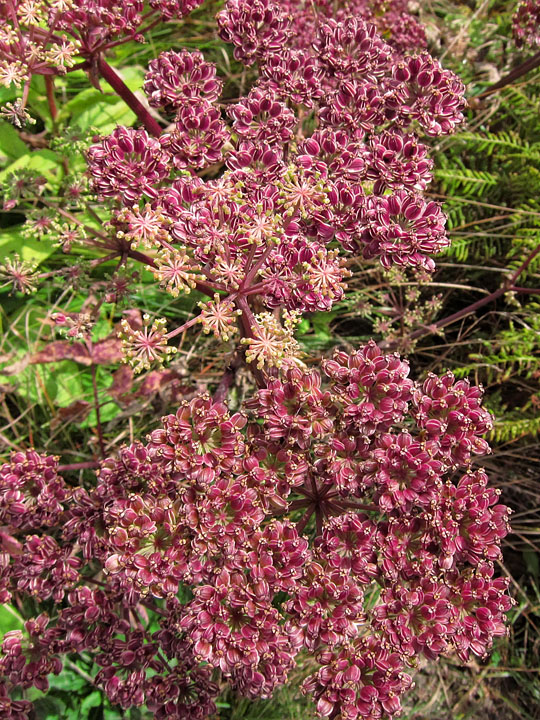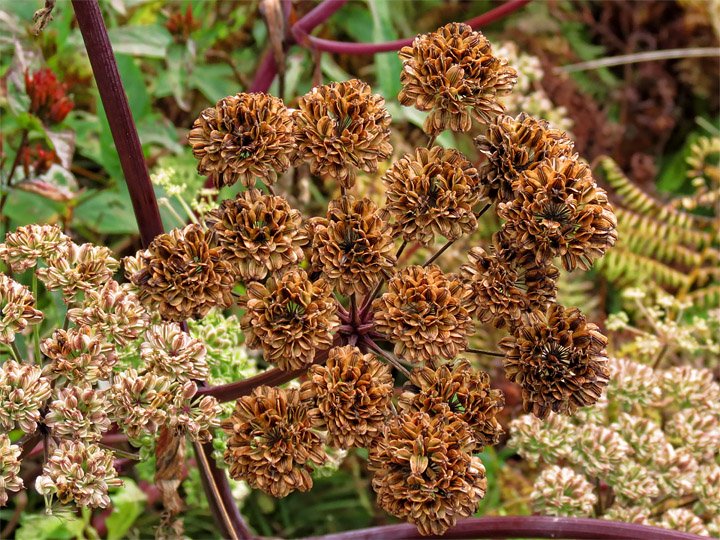 ---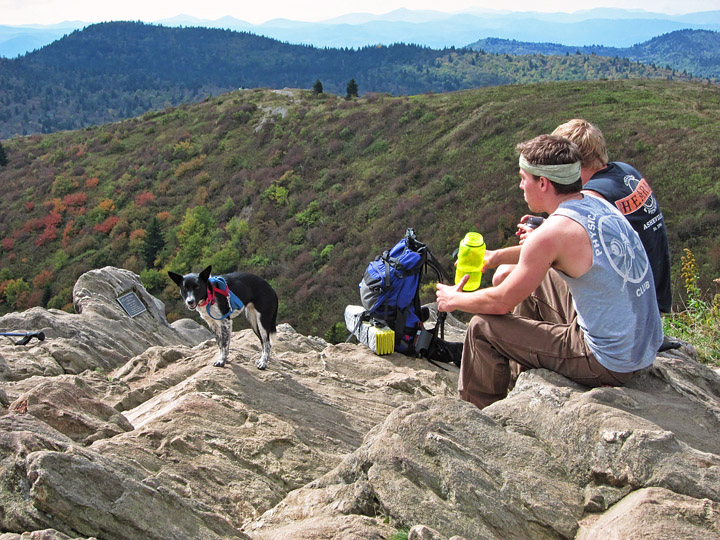 Hikers at Black Balsam summit (6240')
---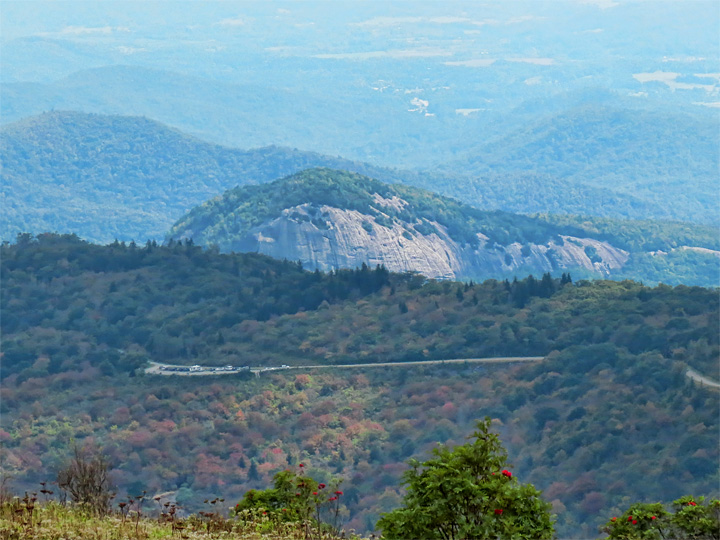 Zoomed view across Graveyard Fields at distant Looking Glass Rock
---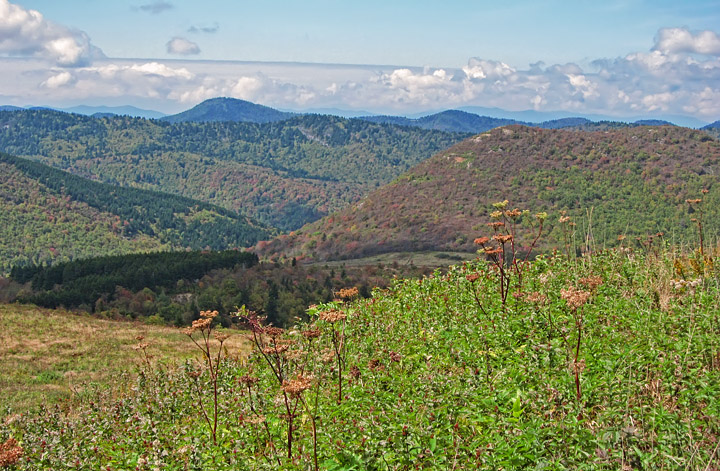 View in the other direction from Black Balsam
---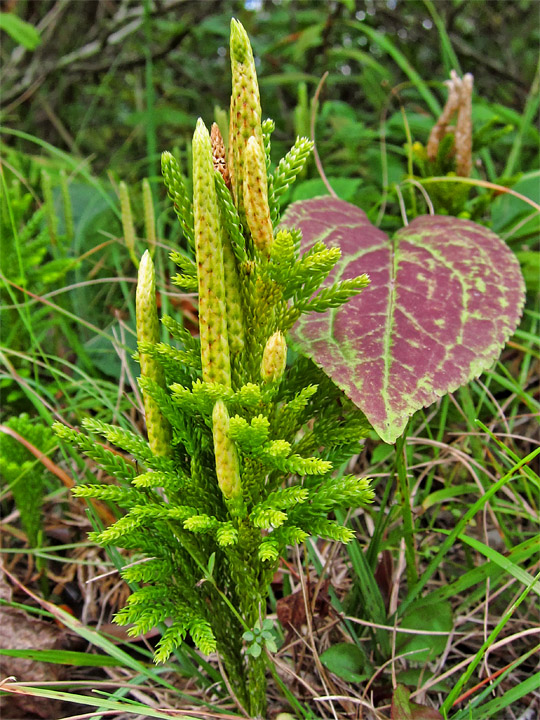 More flora...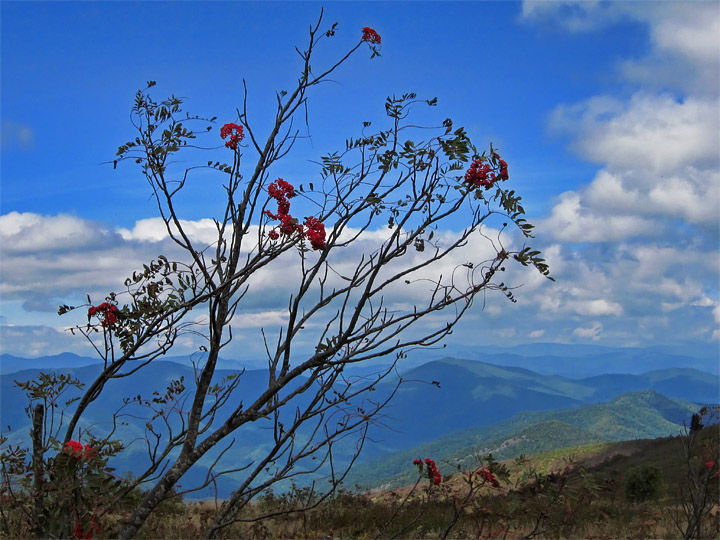 ---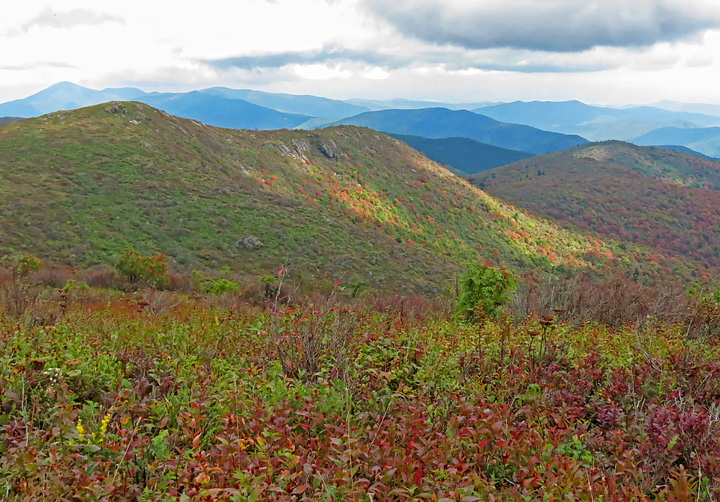 Tennent Mtn's east ridge, as we descend Black Balsam...
---
Continue to Page 2 of the Black Balsam - Tennent Mtn hike