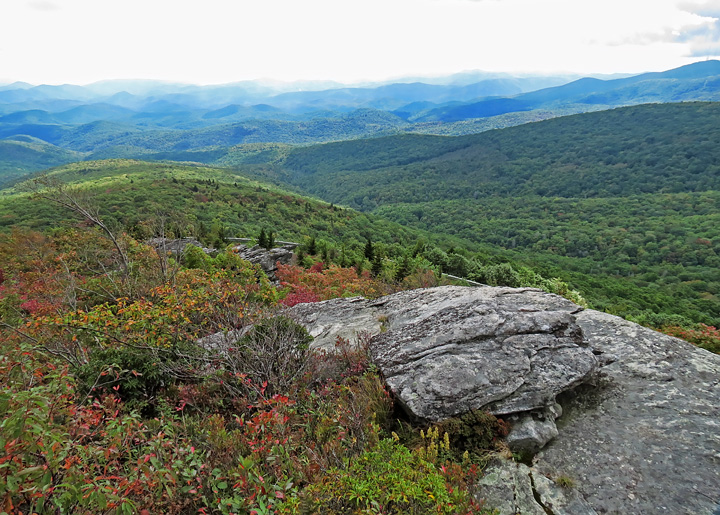 After a short climb through woods, the trail reaches a rocky shelf.
Blue Ridge Pkwy is visible at center.
---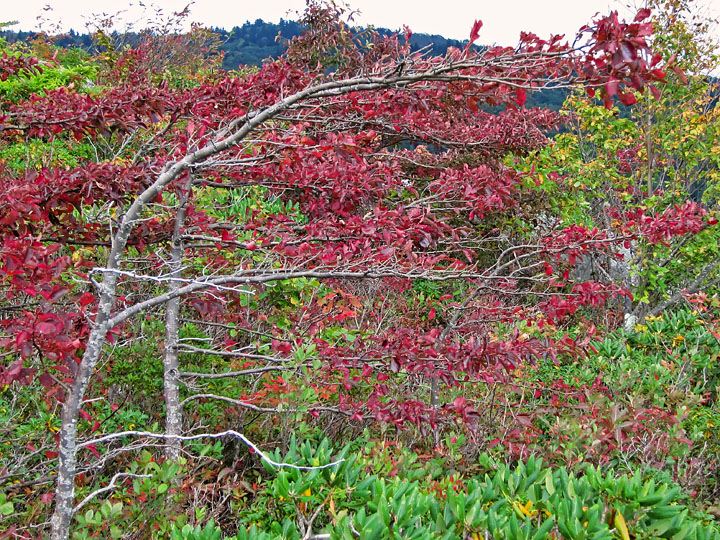 The rocky outcrops are surrounded by small trees and heath.
---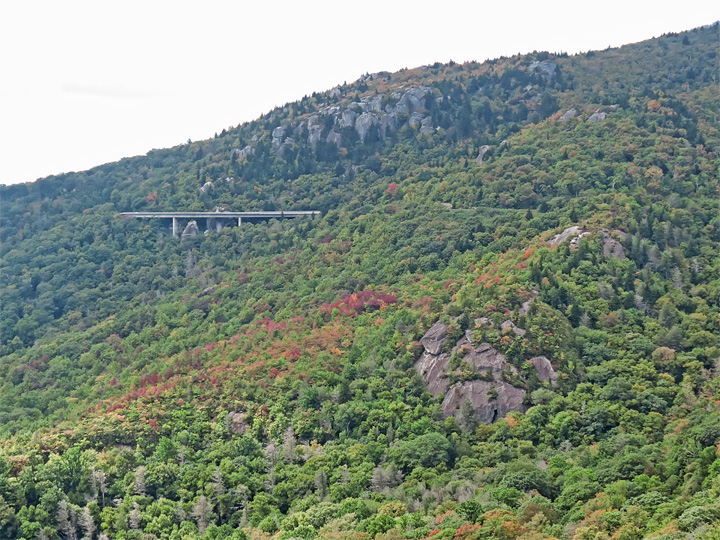 View towards Linn Cove Viaduct
---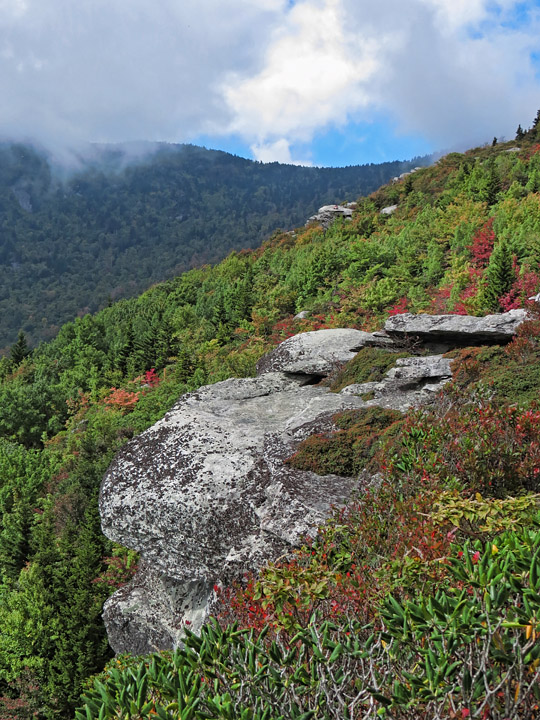 Looking across ledges at slope of Grandfather Mountain
---

Southerly Panoramic View
Linn Cove Viaduct (right); Beacon Heights (with tower, center); Hawksbill and Table Rock (left horizon).
---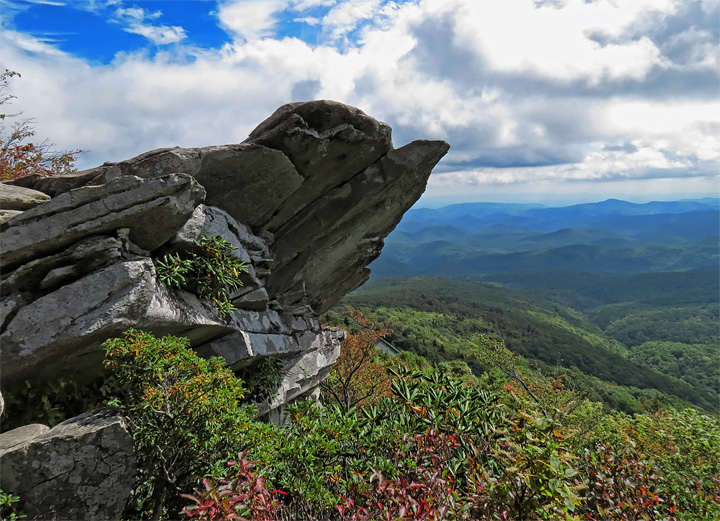 Rocky outcrop; this area is covered with rhododendron blooms in late spring.
---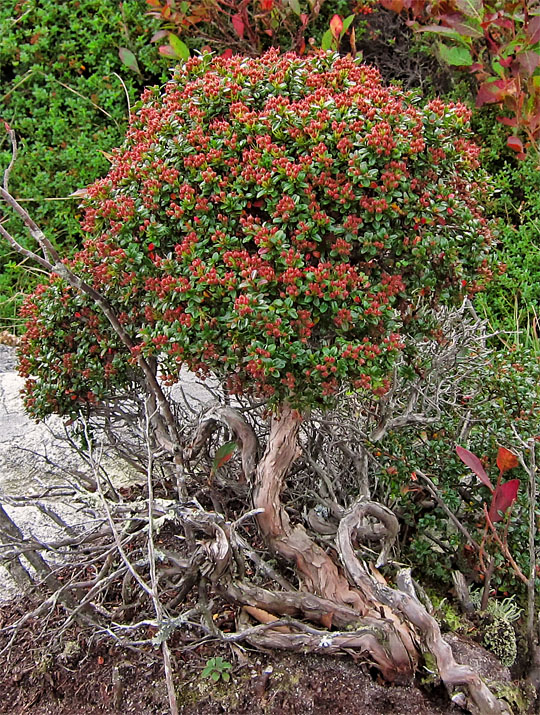 This miniature shrub looks like a bonsai...
---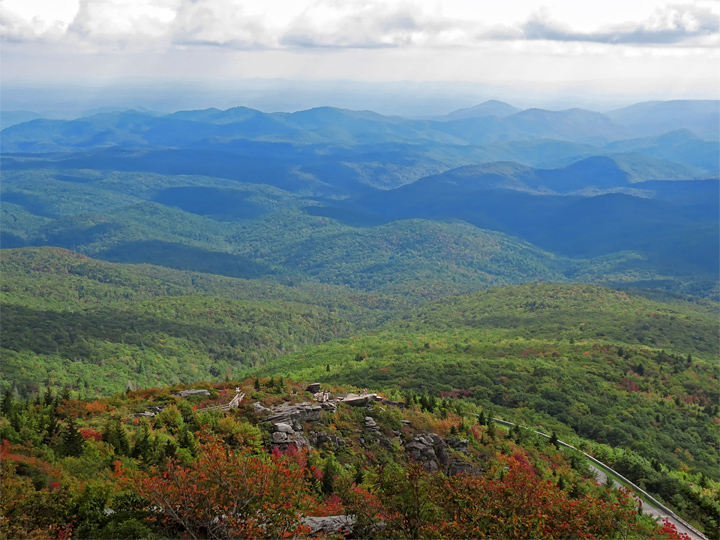 The first rocky shelf area is at the bottom of this image.
If you look close, you can see the boardwalks built to protect the fragile vegetation.
---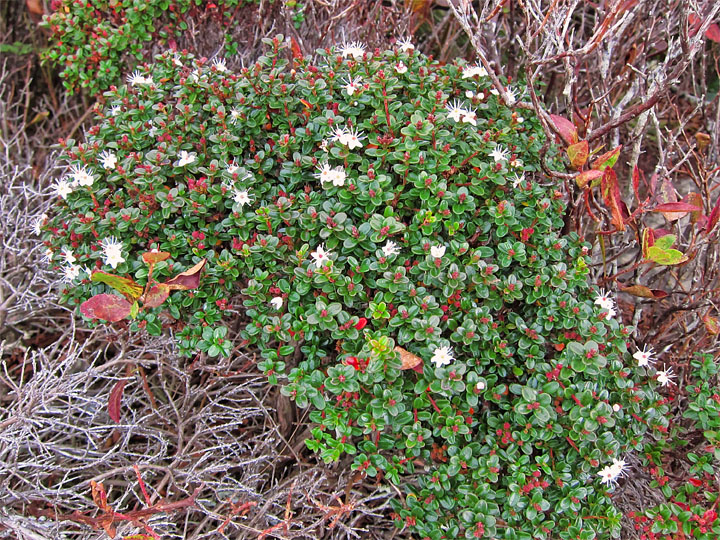 Alpine-type vegetation.
---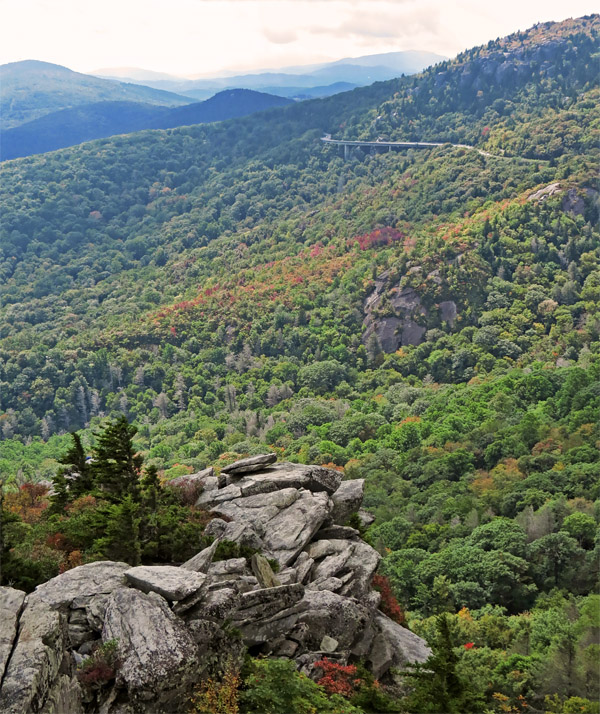 Another view to the Viaduct, this one from higher elevation.
---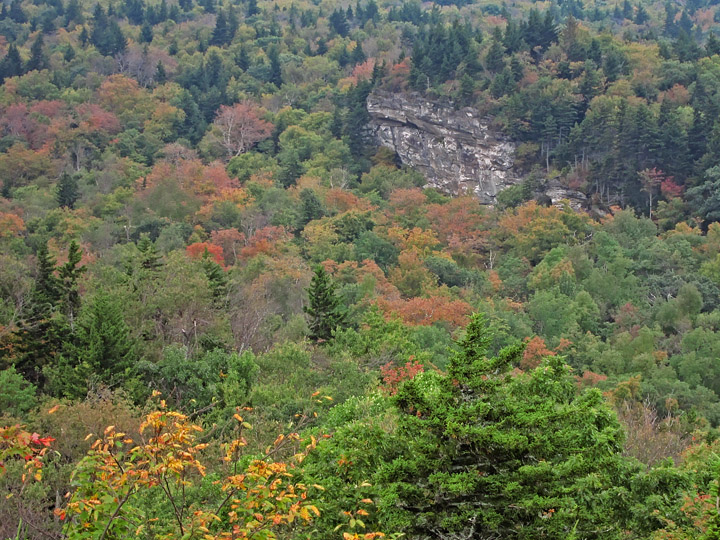 Rocky outcrop further up the ridge
---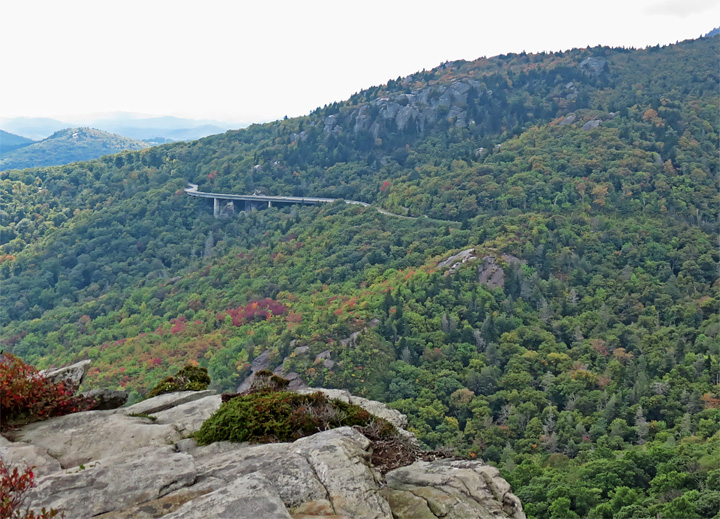 One last view of the viaduct and the slopes of Grandfather Mountain (right).
---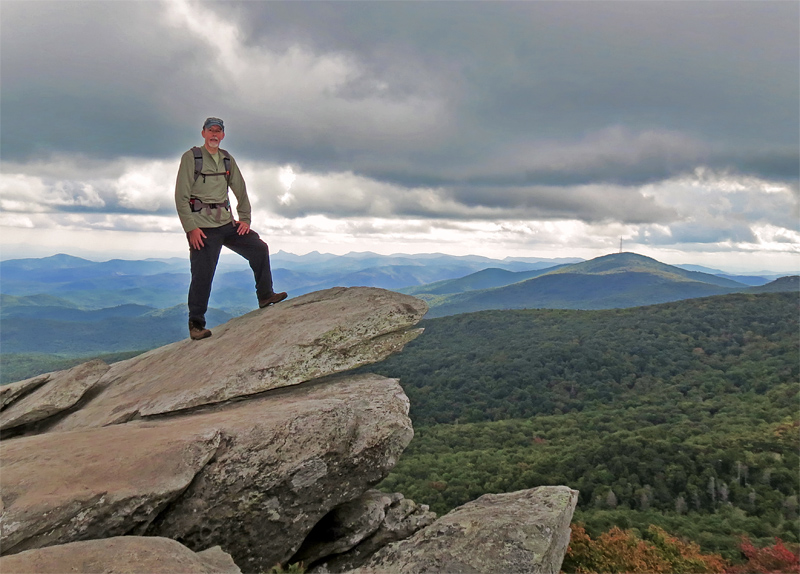 Top o' the world!
---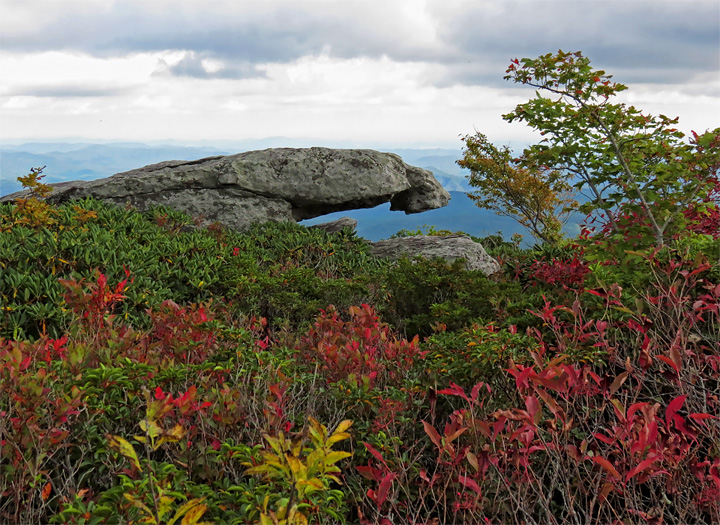 Rock cantilever
---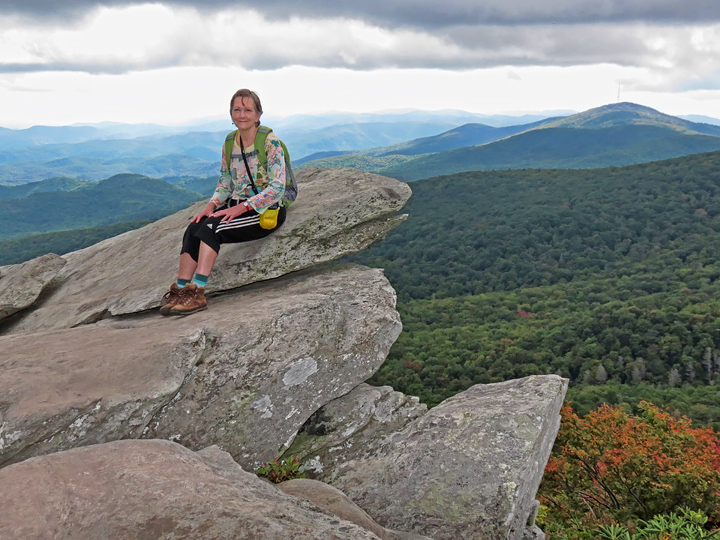 No standing there for Ms. E!
---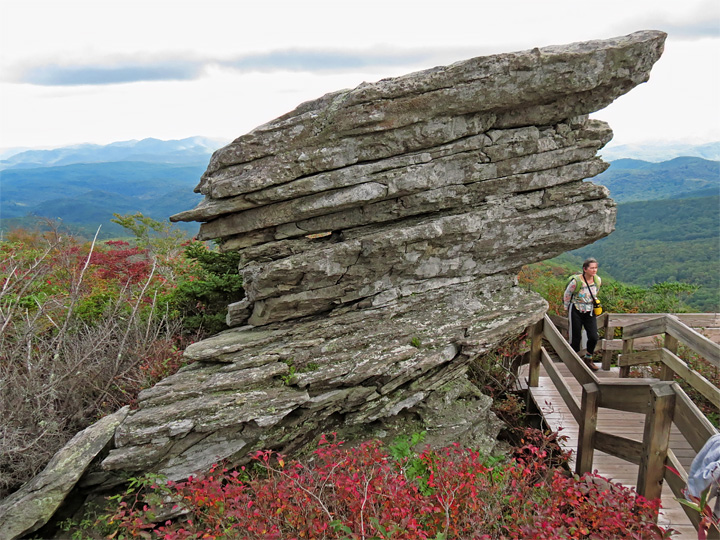 Layered rock and boardwalk section of trail.
---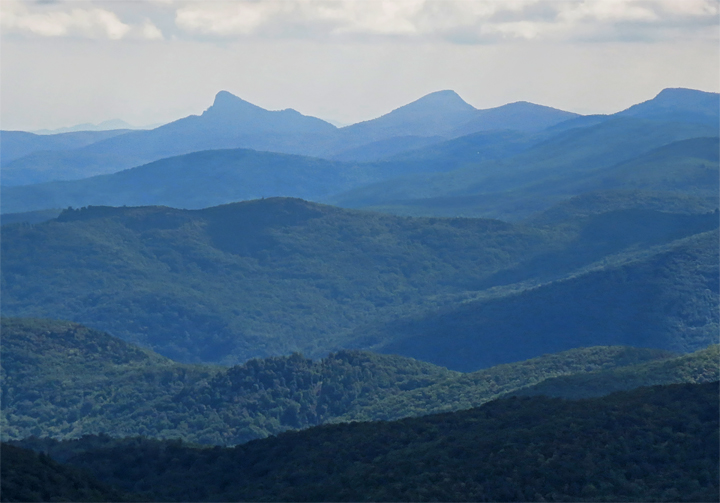 Zoomed in view of distant Table Rock and Hawksbill.
---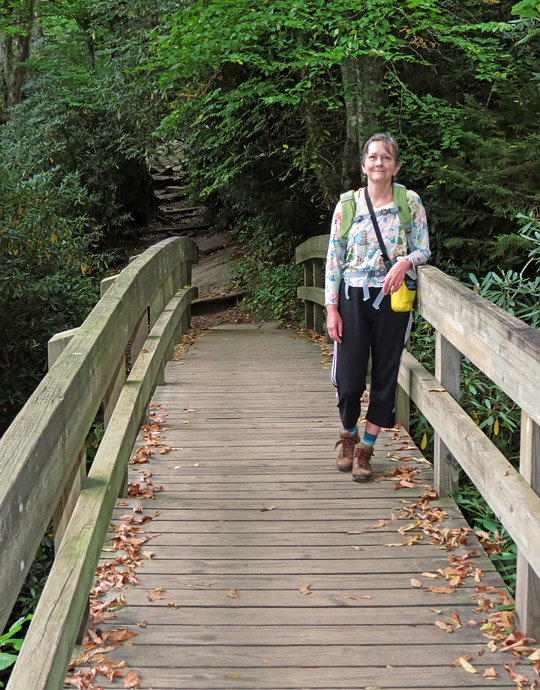 Tanawha foot-bridge, near the trailhead.
---