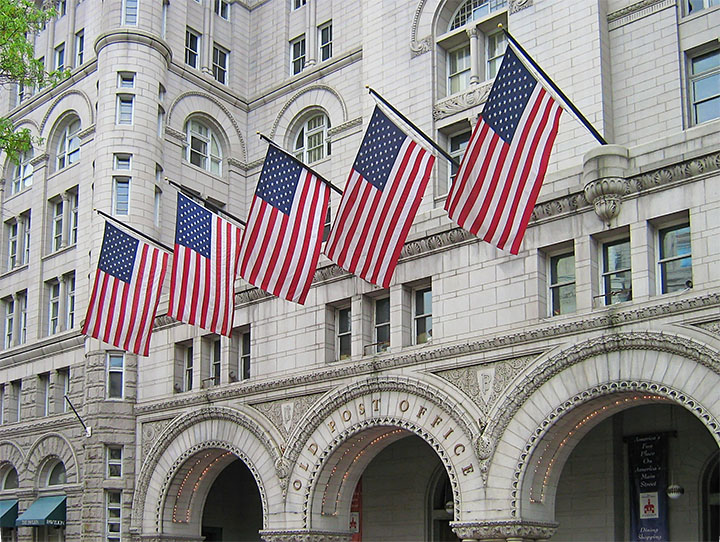 Old Post Office
---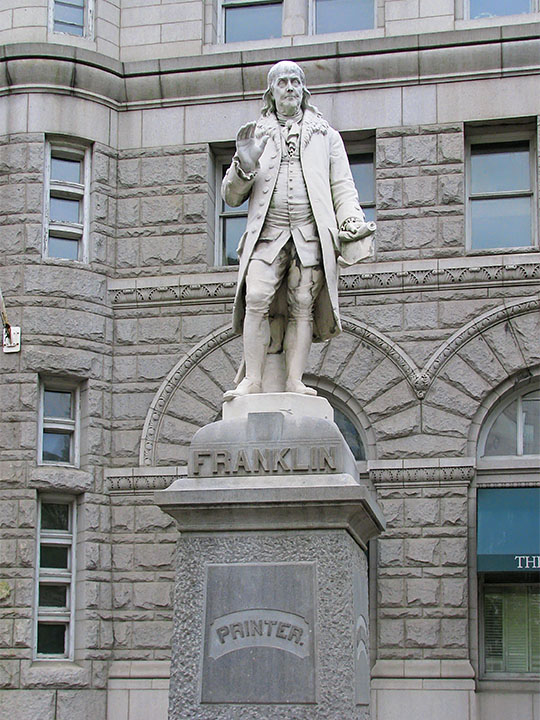 Ben Franklin, in front of Old P.O.
---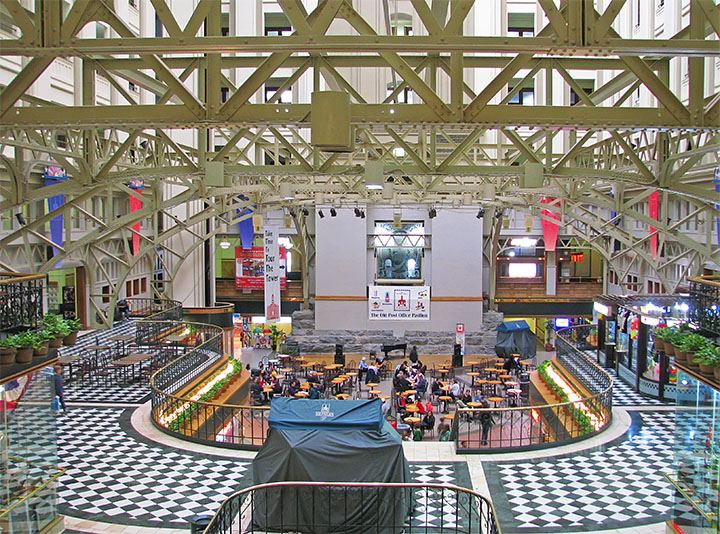 Old Post Office pavillion
---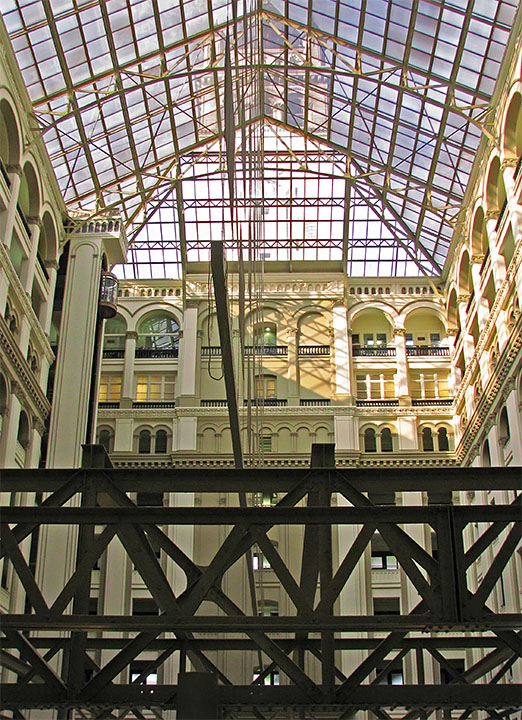 Glass ceiling of Old P.O.
---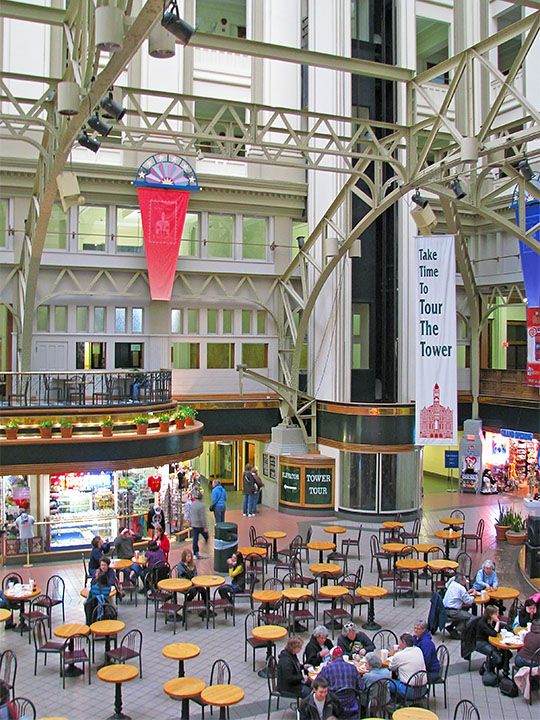 Elevator to tower observation deck
---
Some views from the Old P.O. Tower:
(only the Washington Monument, which was closed, offers a higher vantage point.)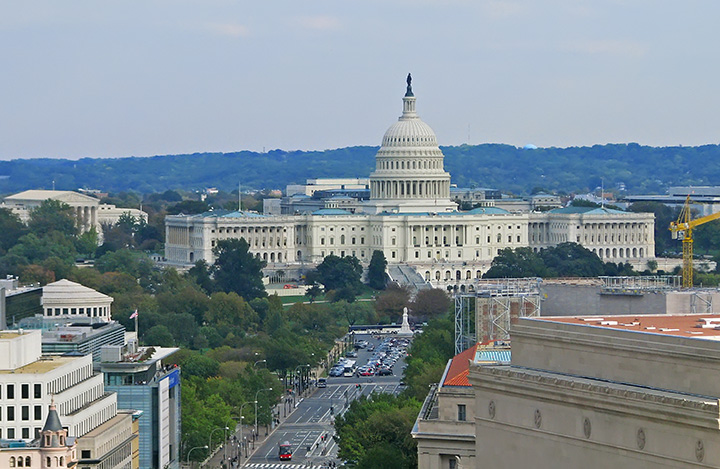 US Capitol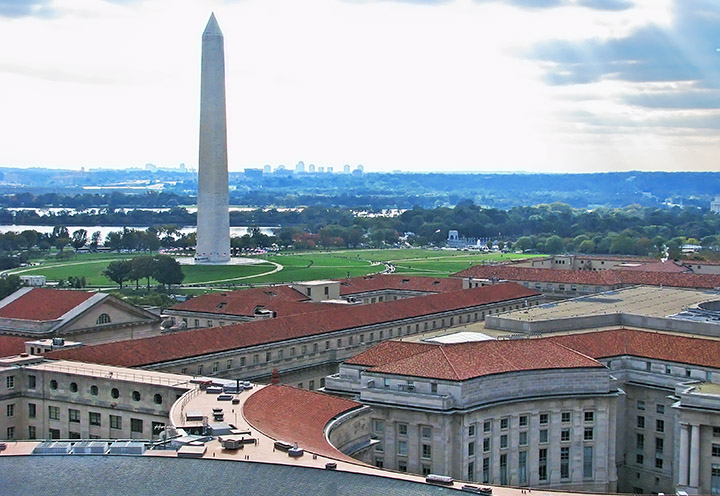 Washington Monument
Interstate Commerce & Reagan Buildings in foreground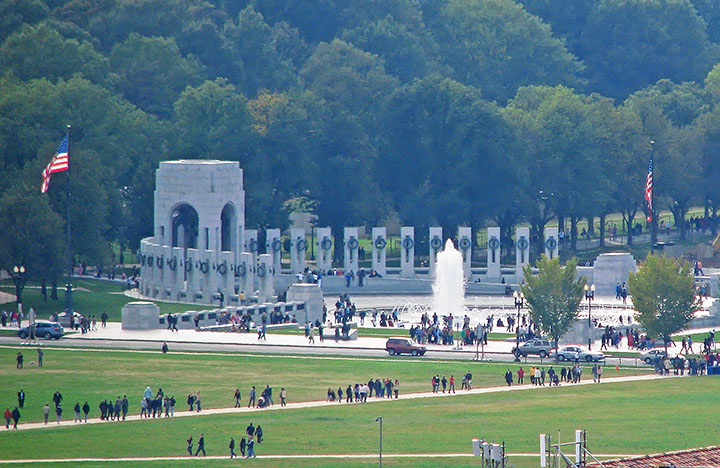 WWII Memorial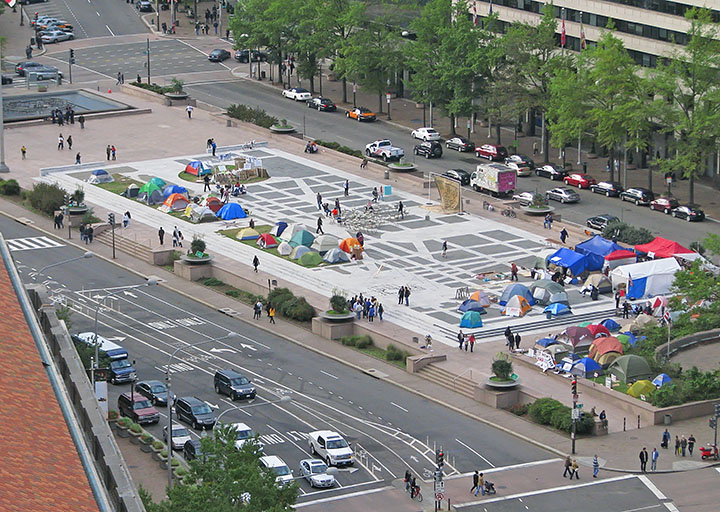 Occupy DC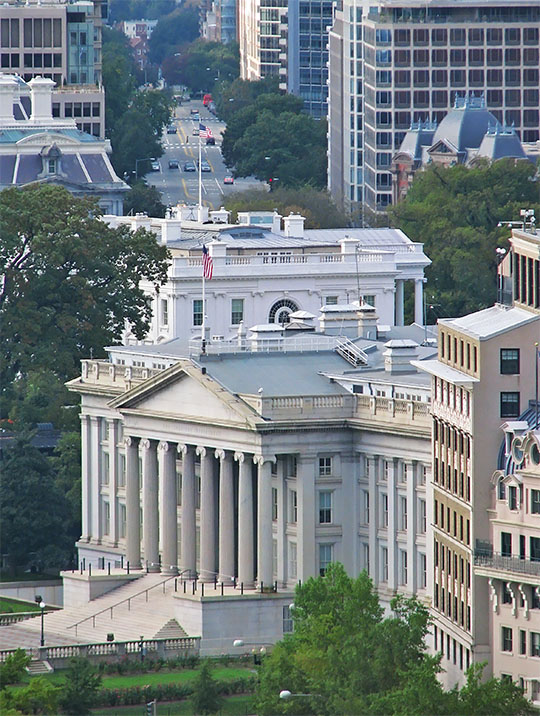 Treasury Bldg., White House, Renwick Gallery, Old Executive Bldg.
Basilica of the National Shrine of the Immaculate Conception in distance
---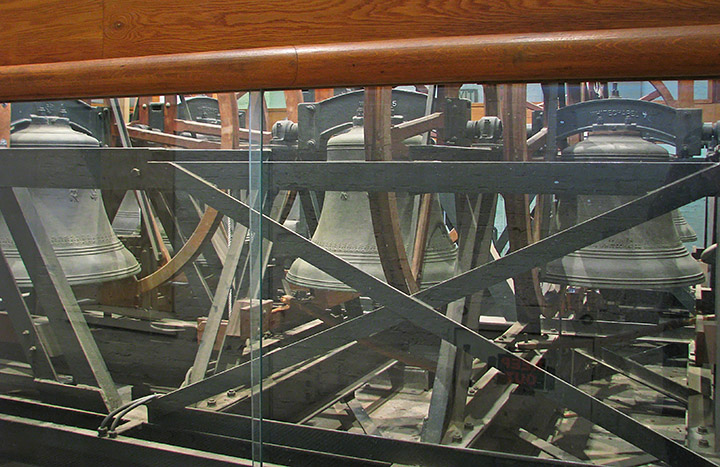 Bells in Old P.O. Tower
---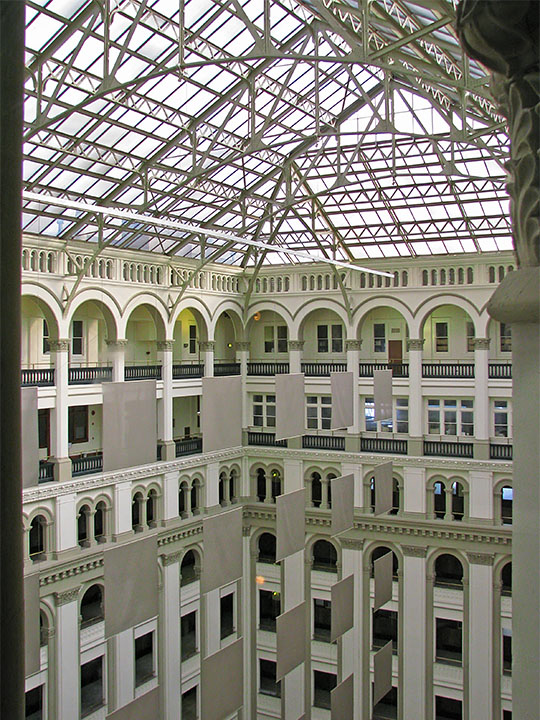 Old P.O. interior from elevator
---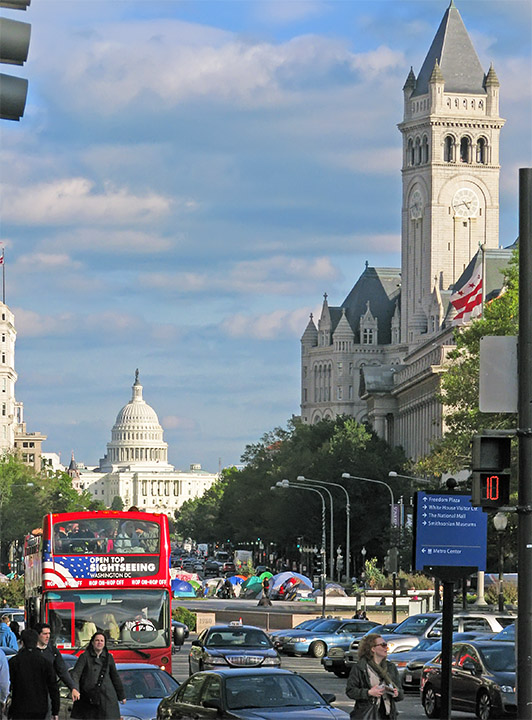 Street view showing Old P.O. tower, as well as Capitol and Occupy DC tents
---