In 1988, I recovered a five gallon pottery churn from a Union campsite near the Burnt
Hickory community of Paulding Co. Subsequent research revealed that this jug was
likely manufactured at Sligh's Mill, one of a small community of potteries in this area
in the mid-19th through early-20th centuries.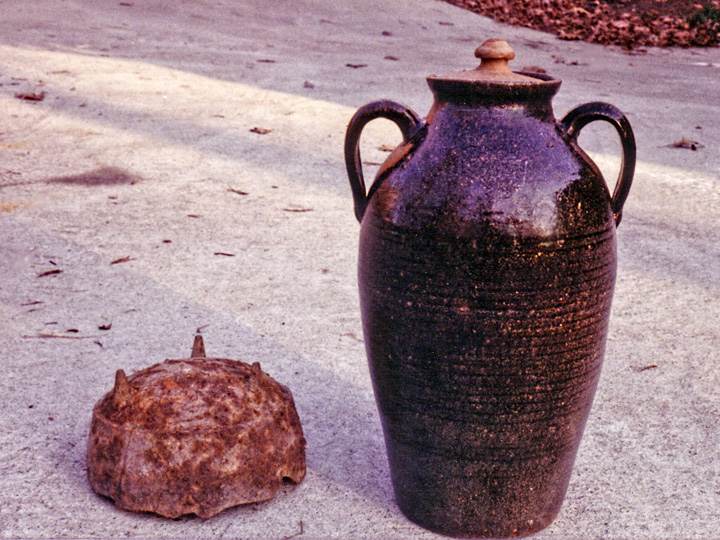 Churn excavated near Burnt Hickory community
The iron kettle was positioned upside-down over the top of the churn.
If not for the kettle (metallic), I would have never detected the churn.
---
When I visited the site of the pottery in 1988, the old brick and stone kiln was very
much in evidence, with walls and a section of the arched roof still standing. I only
wish that I had brought a camera on that visit, because the intervening years have
not been kind to the site, as evidenced by these images from December 2014: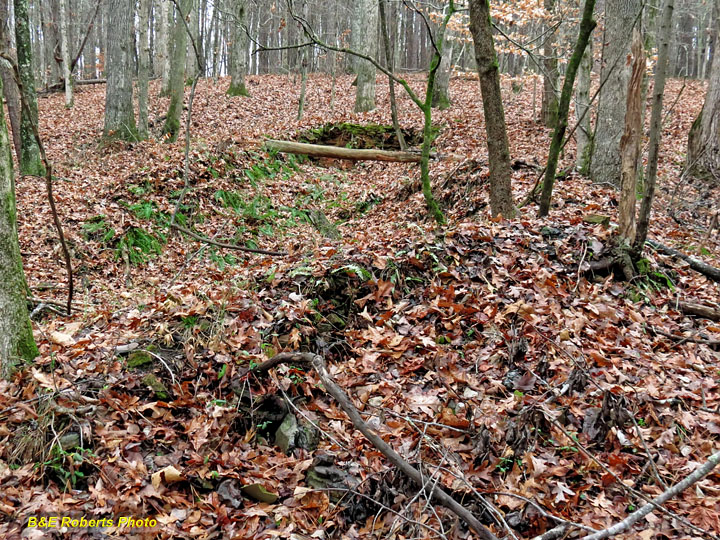 Pottery waster pile (foreground), with scanty remains of kiln at rear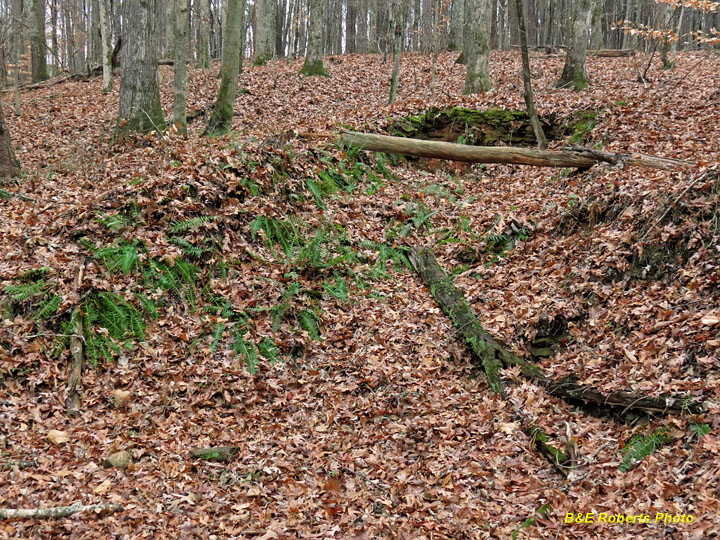 Remains of the collapsed kiln
The kiln is much degraded since my 1988 visit, with no evidence of the roof arch and little of the walls.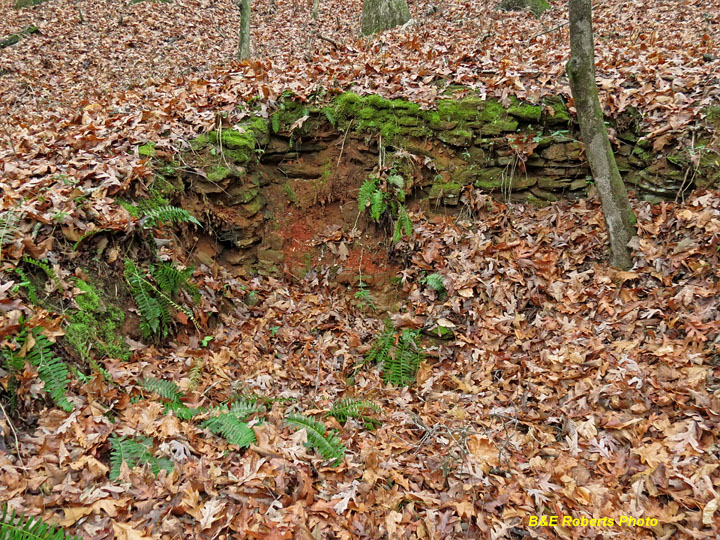 Side and rear wall of kiln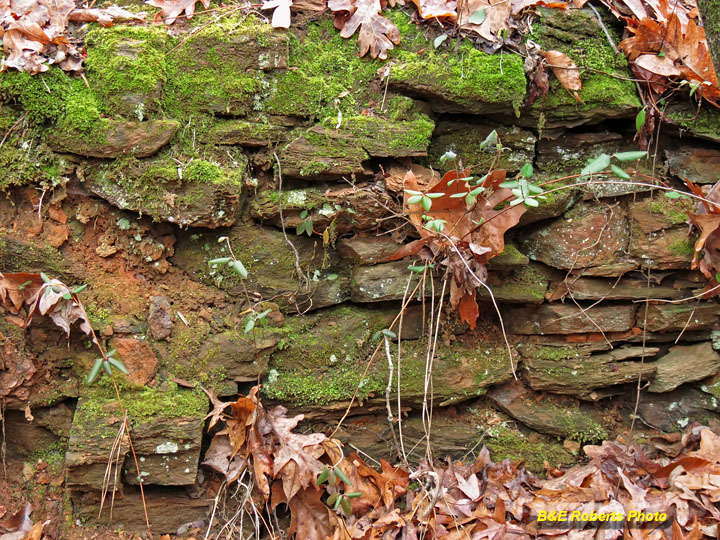 Details of kiln's rear wall stonework, likely the chimney area.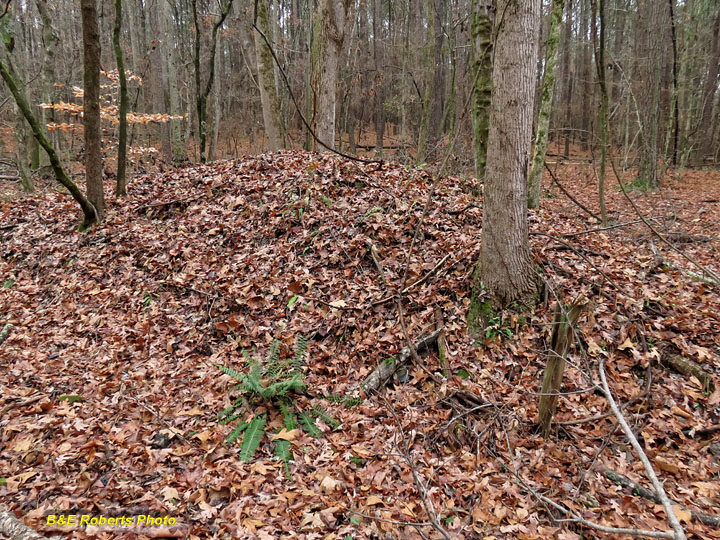 Waster pile, approx. six feet high...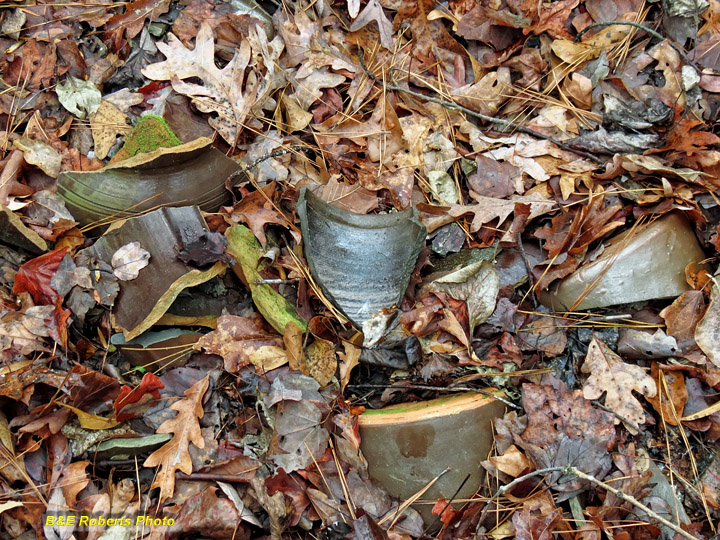 Pottery sherds at edge of waster pile.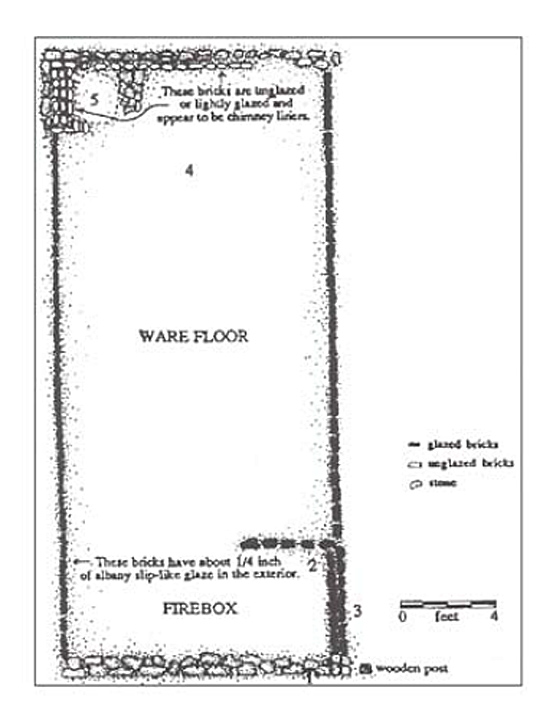 Plan view drawing of the kiln (from Espenshade, 2002)
---
For further information on Sligh's Pottery, see John Burrison's "Brothers in
Clay: The Story of Georgia Folk Pottery", University of Georgia Press, 1983.

Also, see "Taming the Groundhog: Excavations at the Sligh Stoneware
Pottery, Paulding Co., GA" by Christopher Espenshade, SGA, Oct. 2002
---