The Cherokee Gold Mine

One of a group of six gold mines near Sixes in Cherokee Co., this mine was worked as early as 1854 and included stamp mills, a
concentrating table, & a cyanide plant. Areas of this property were alternatively known as the McConnel and Williamson Mines.

South Complex:
The remains of the mining processing operations are found in two distinct areas. The southern-most area
borders the current shoreline of Lake Allatoona. This was likely part of the Williamson mine operations.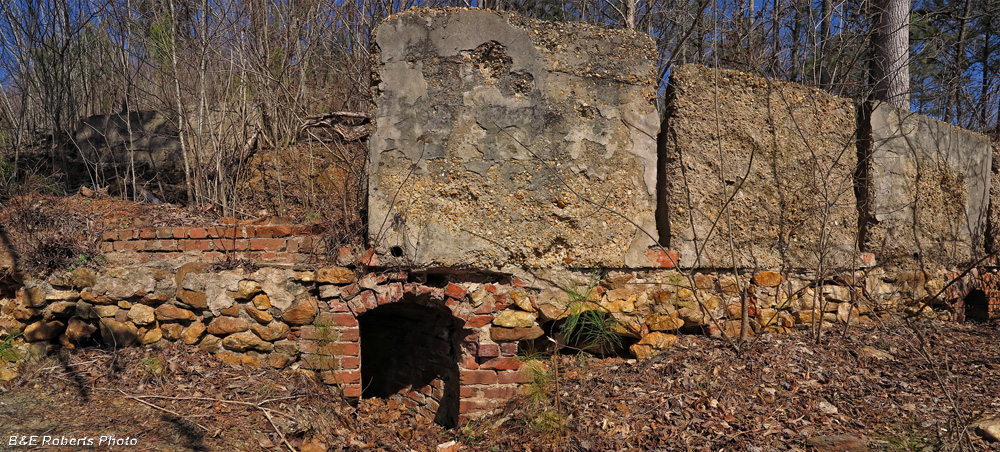 South processing facility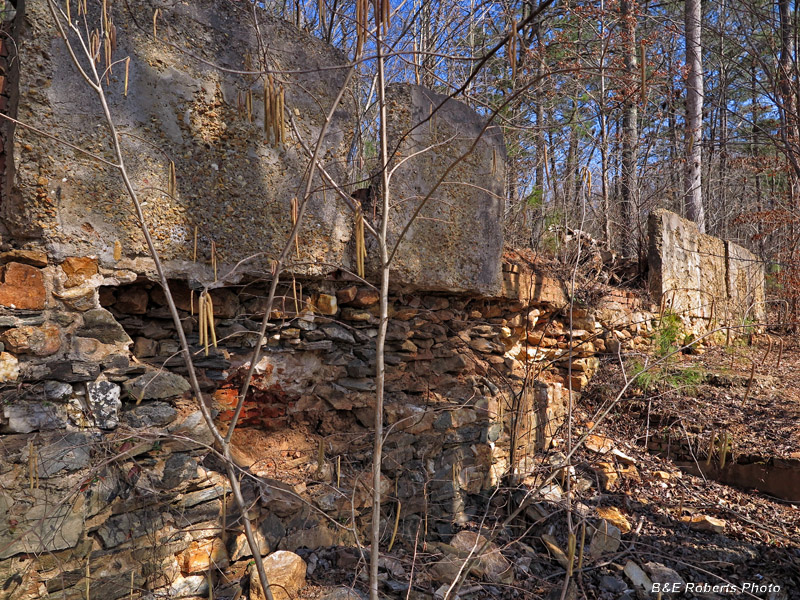 Remains of the structure's walls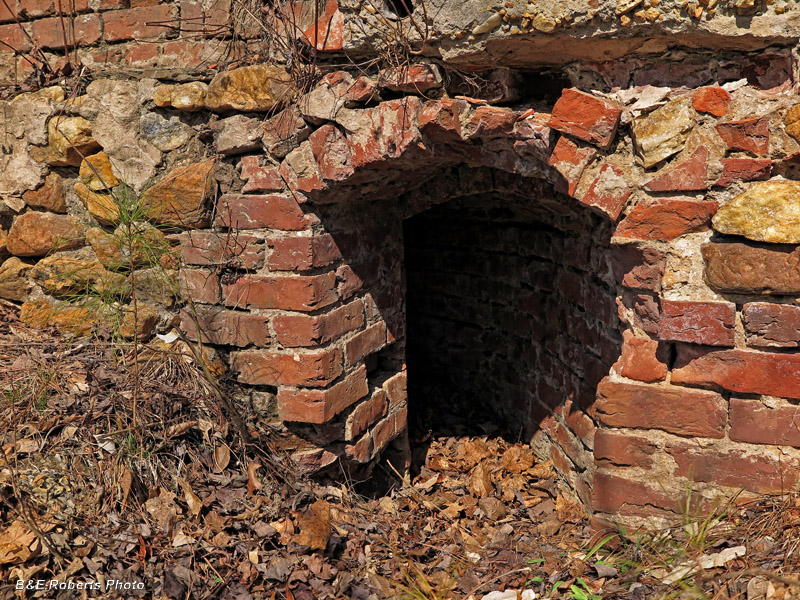 External arch opening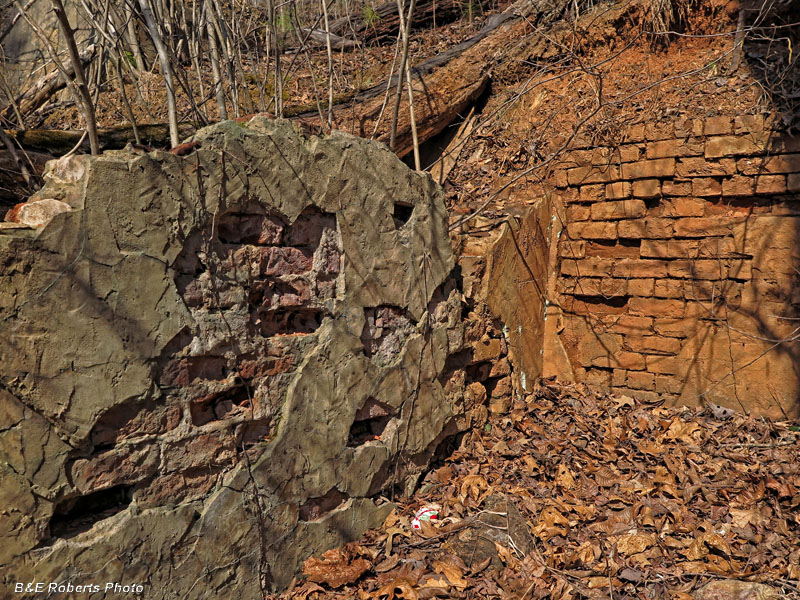 Interior walls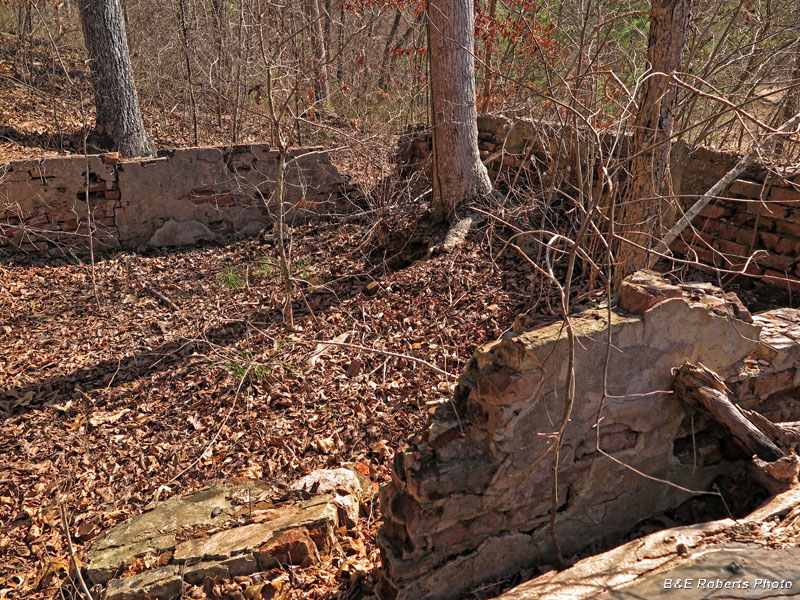 More interior walls
---
Assorted structural remains along the lake shore: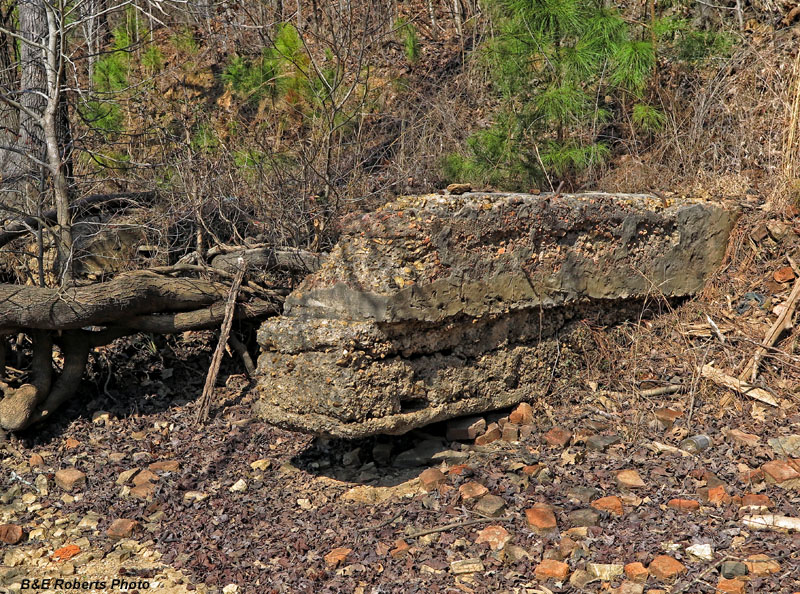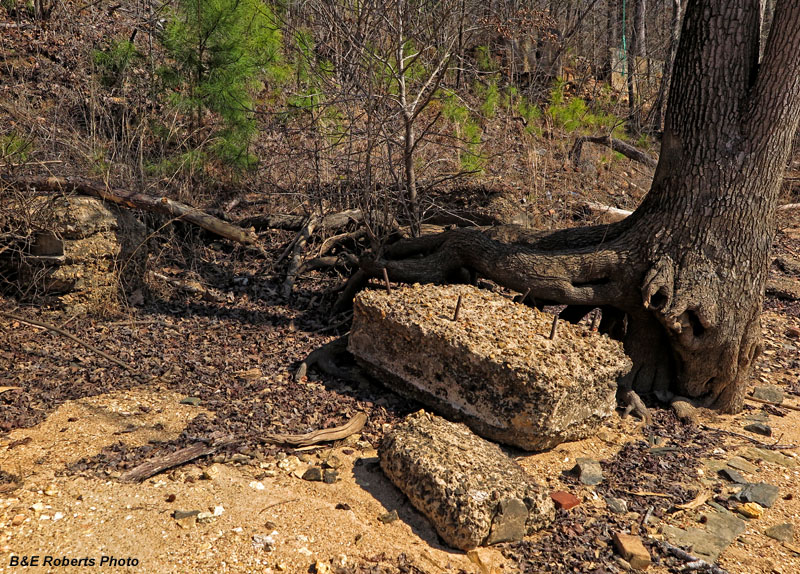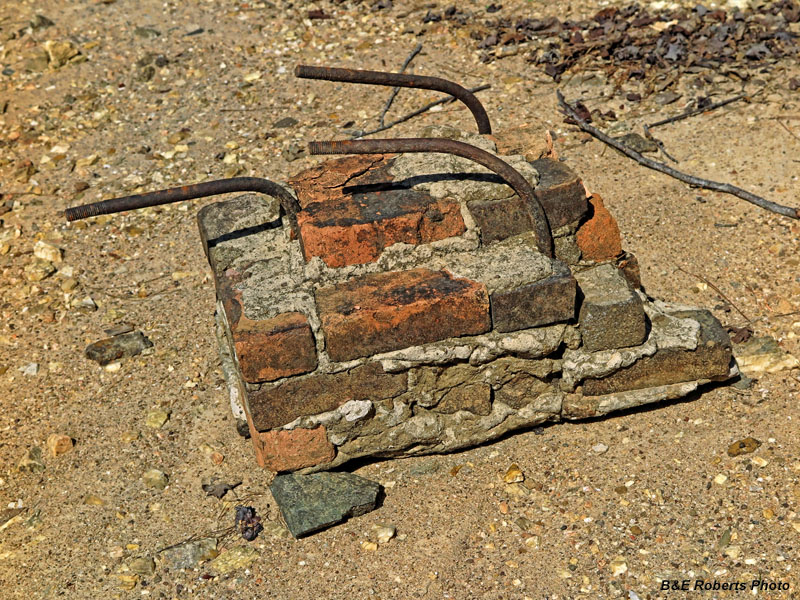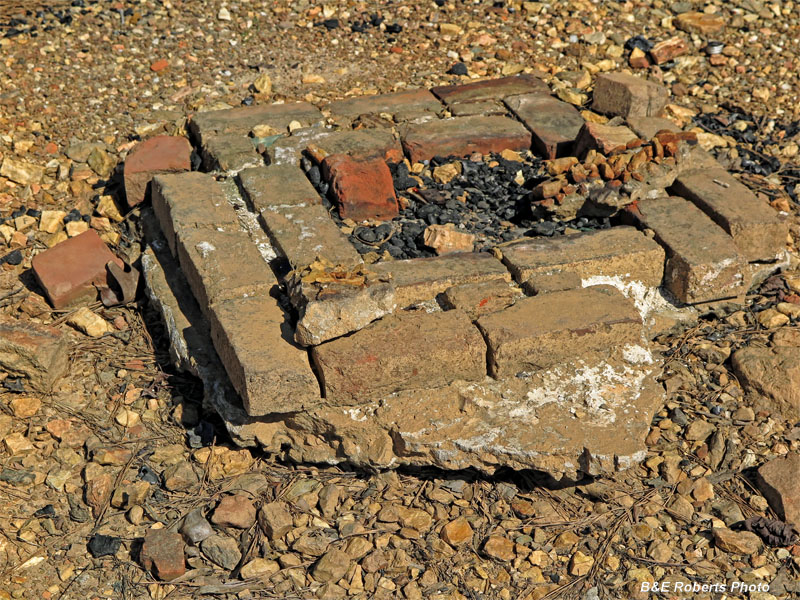 ---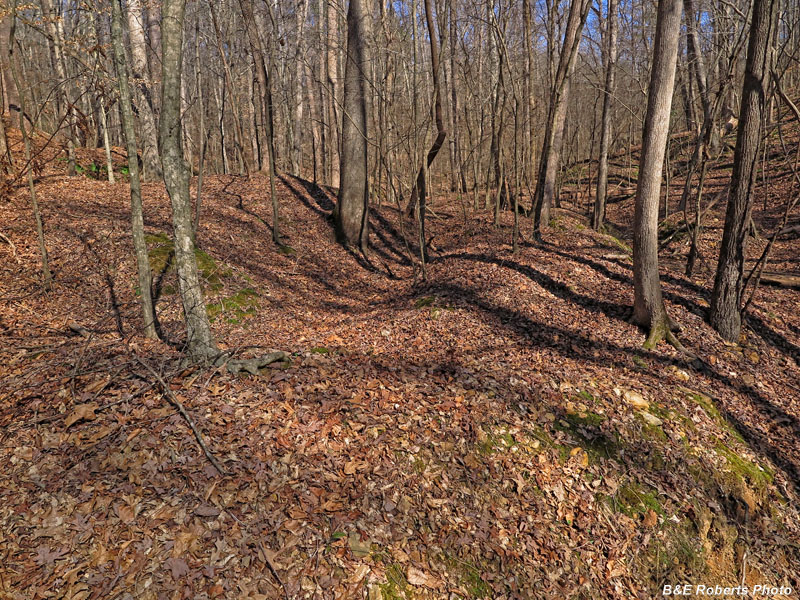 Tailings piles along the creek, left from placer mining.
---
North Complex, a few hundred yards upstream along a branch: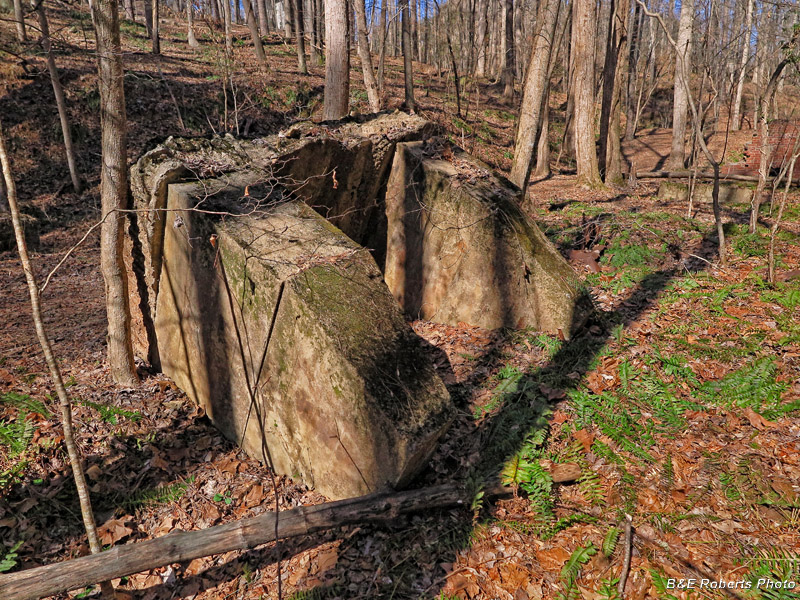 Overturned stamp mill footing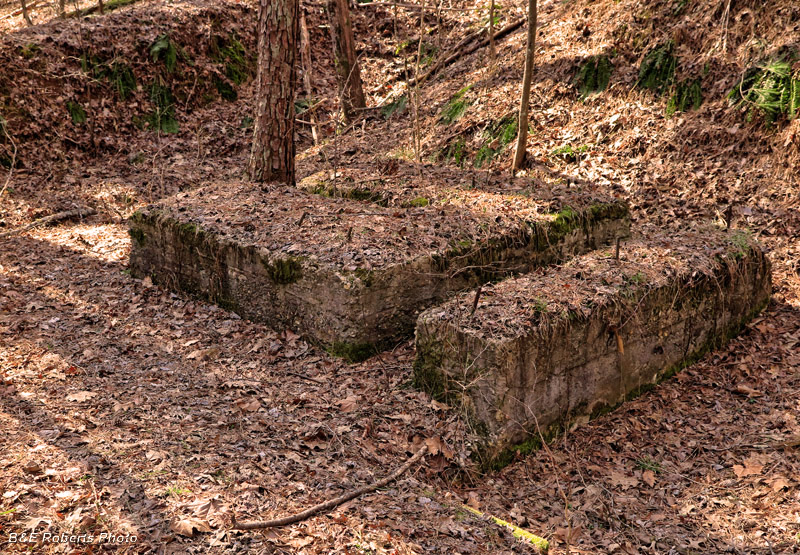 Concrete footings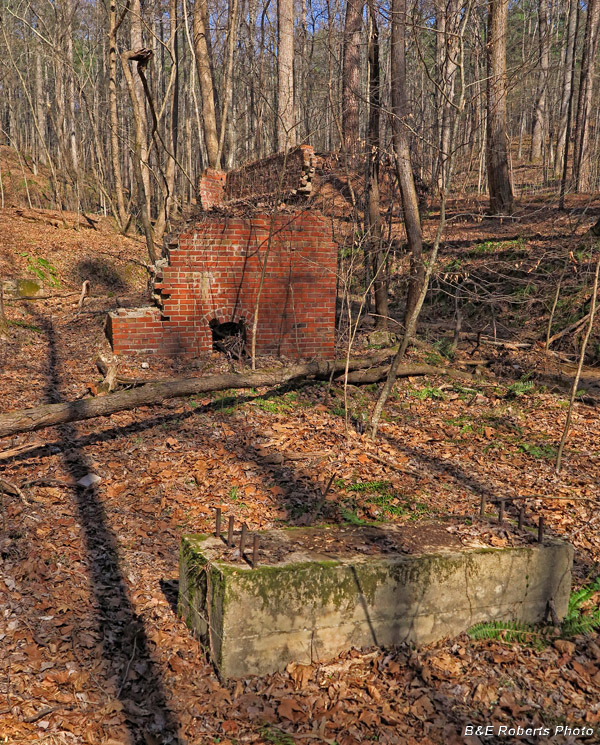 Ruins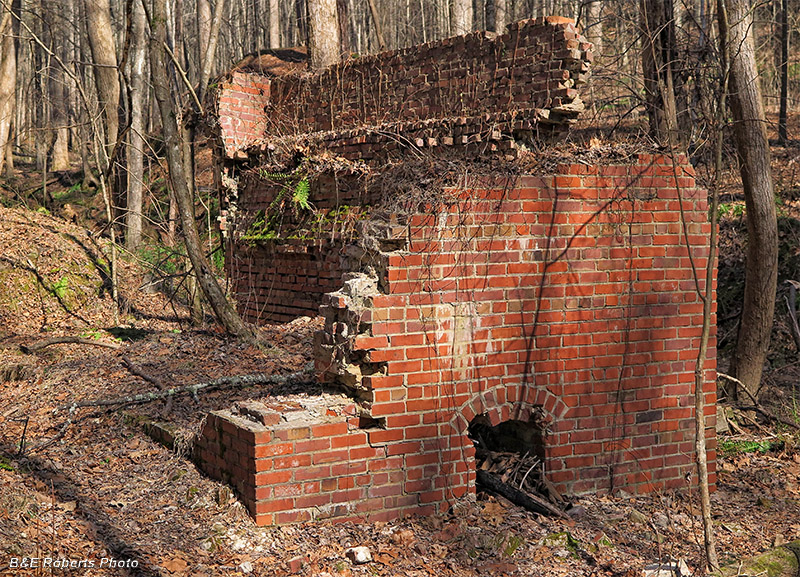 Smelter-Roaster structure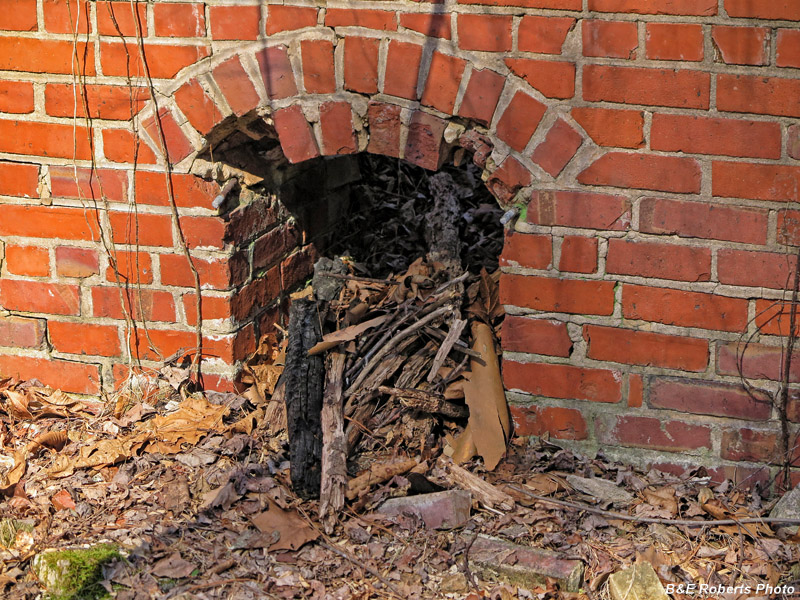 Arch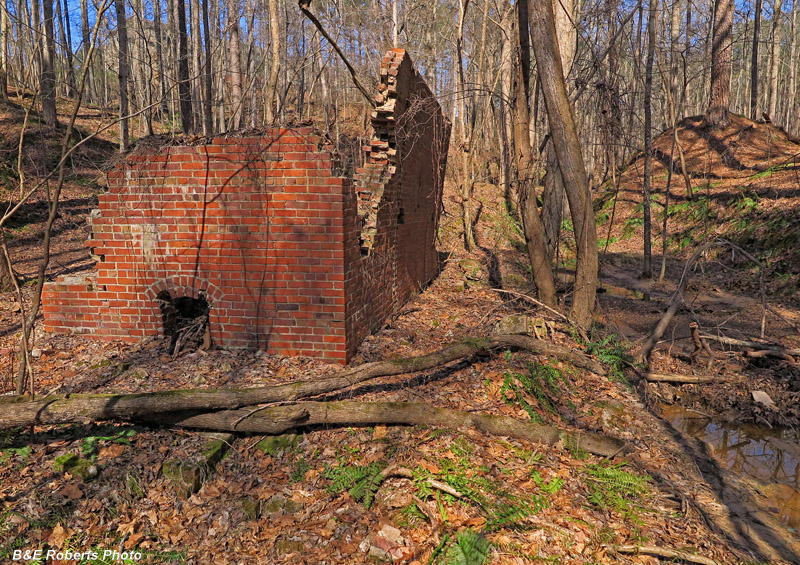 Smelter-Roaster, with tailings pile at right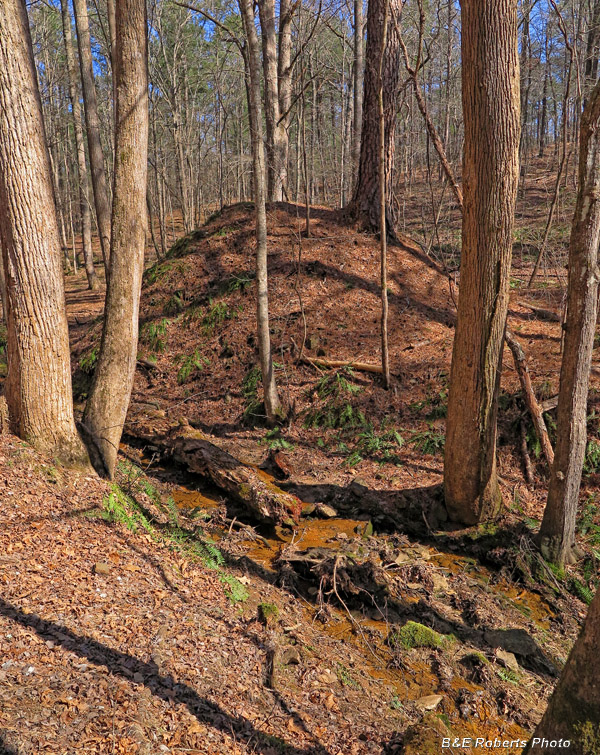 One of many tailings piles in the vicinity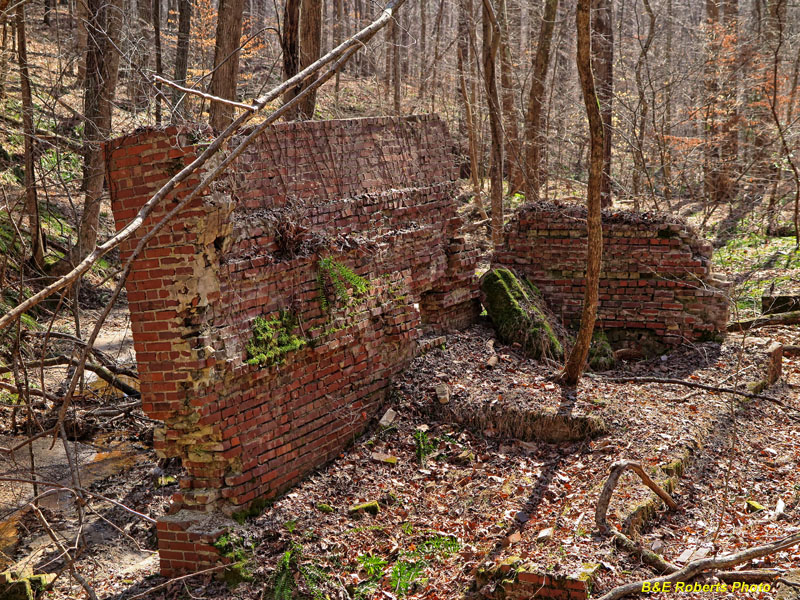 By the looks of it, these walls will not be upright for much longer.
---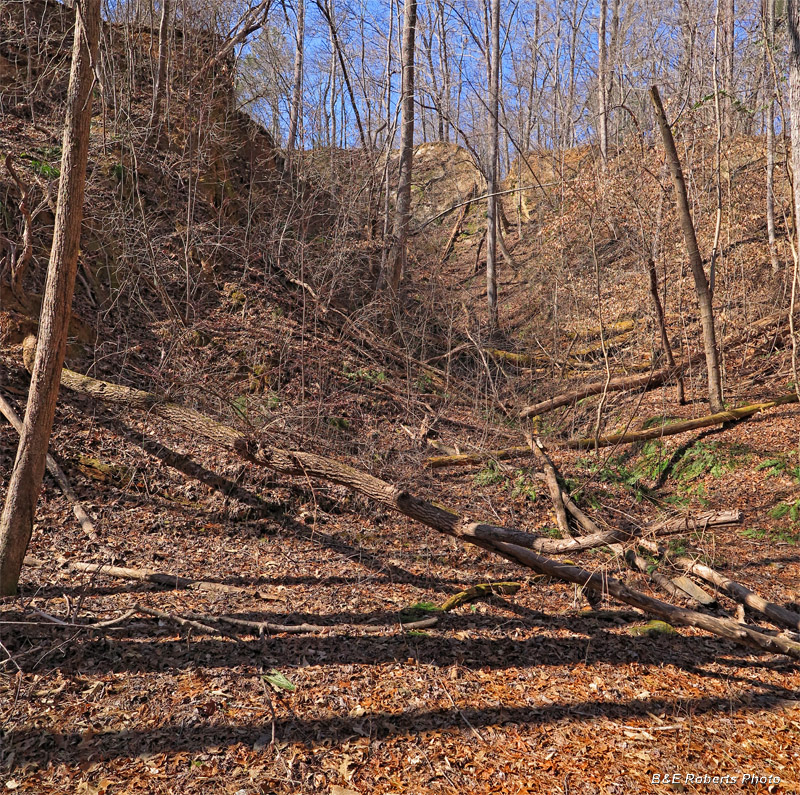 This is the largest of the numerous mine cuts.
This area was hydraulically mined.
---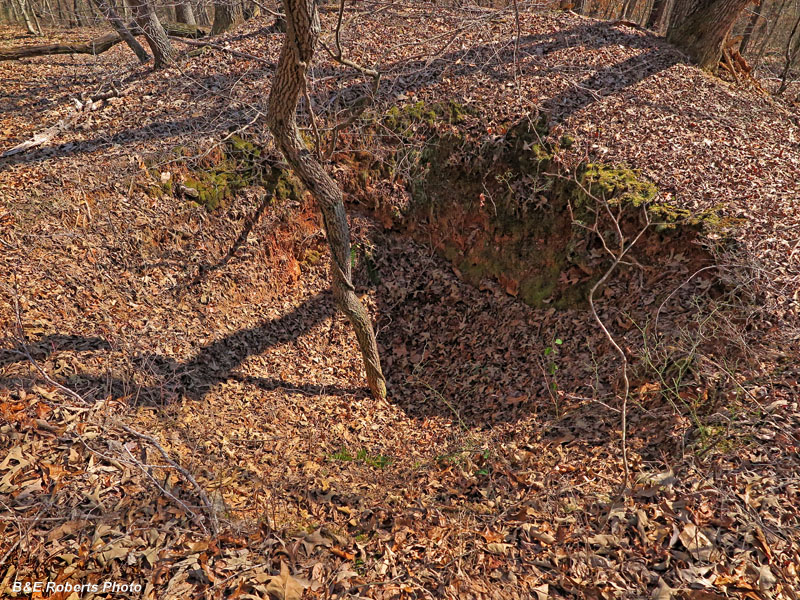 Examples of the many small mine pits that dot the area.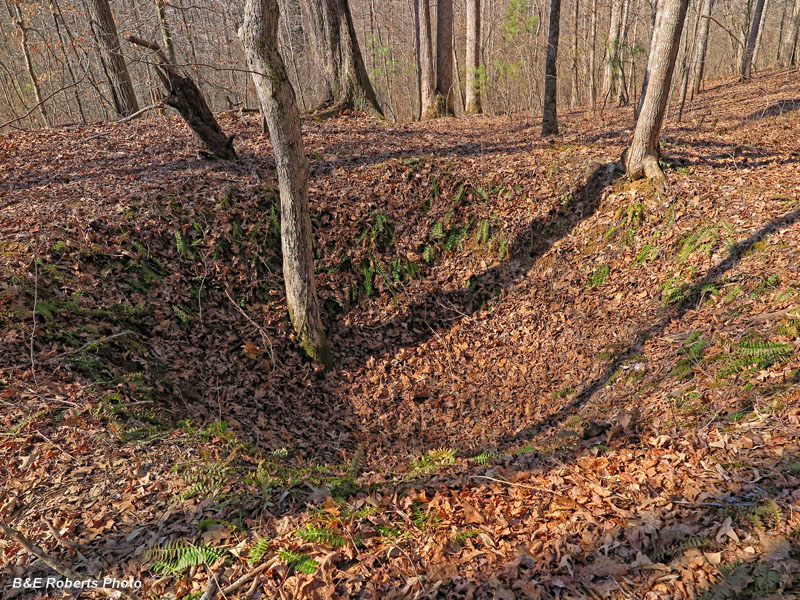 ---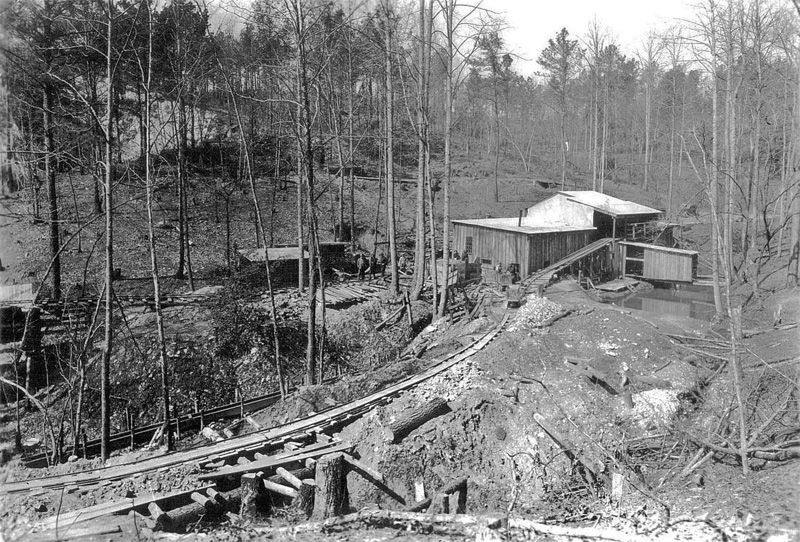 Cherokee Mine - 1938
I can see the main ore cut at upper left, but I'm unable to reconcile the structures in this photo with the remains.
I wish this photo showed the structures to the left of the image...
---