Site of Howell's Mill, a 19th century grist mill on a tributary of Nickajack Creek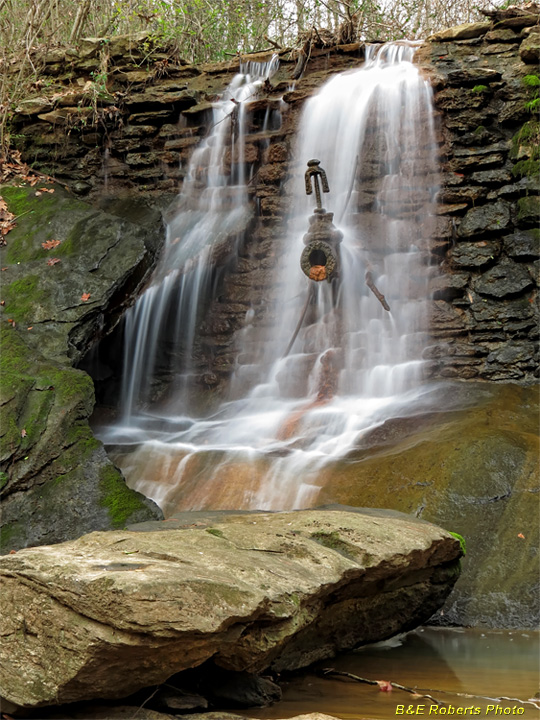 Water flowing over old mill dam
---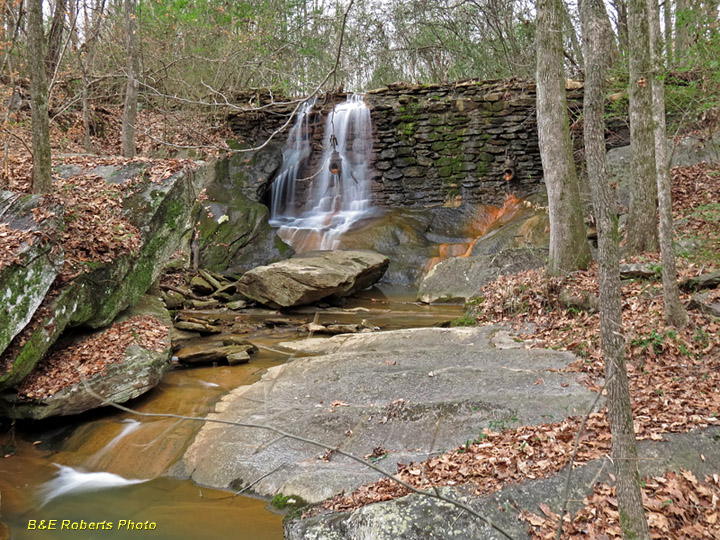 The mill was located in this small ledgy gorge
---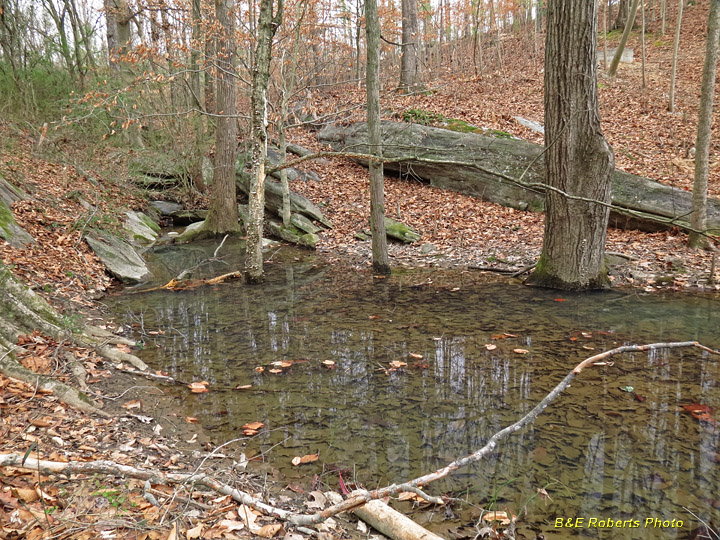 Water below the gorge is backed up from beaver dams on Nickajack Creek.
---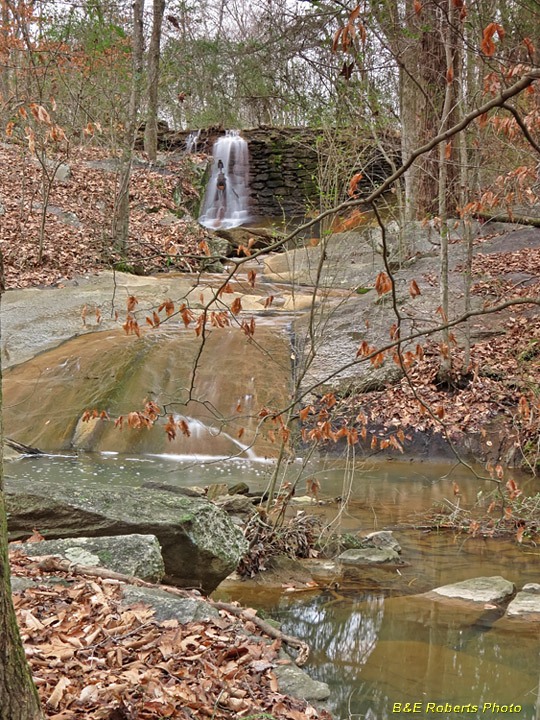 The mill site was downstream from the dam.
---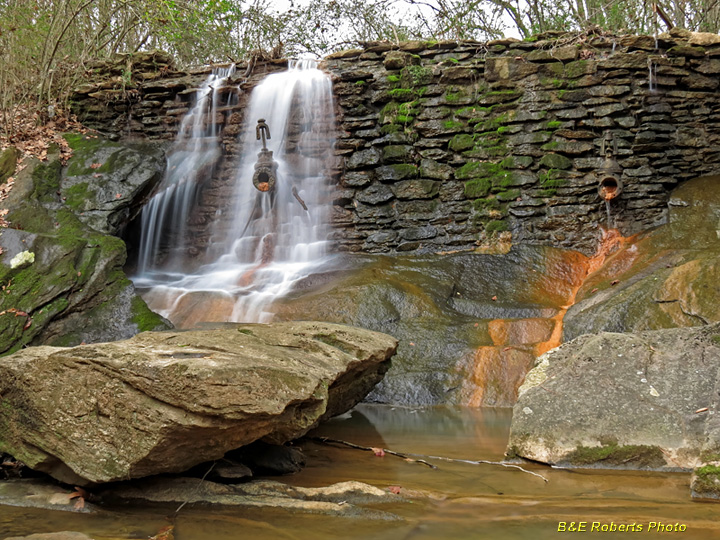 The dam contains two valved pipes for supplying water to a turbine.
---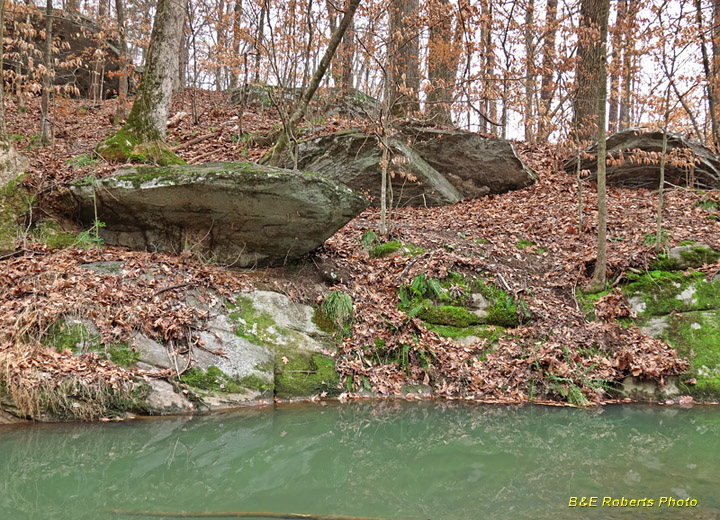 Boulder-covered slope across the creek
---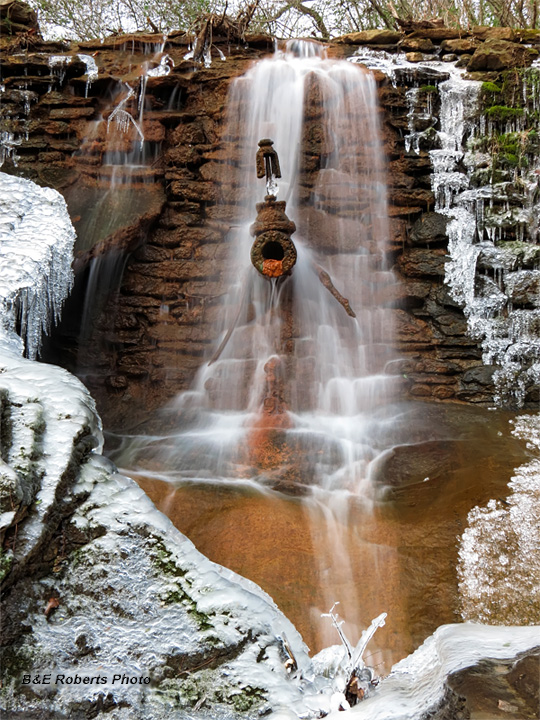 The mill dam after several February nights of temps in the teens.
---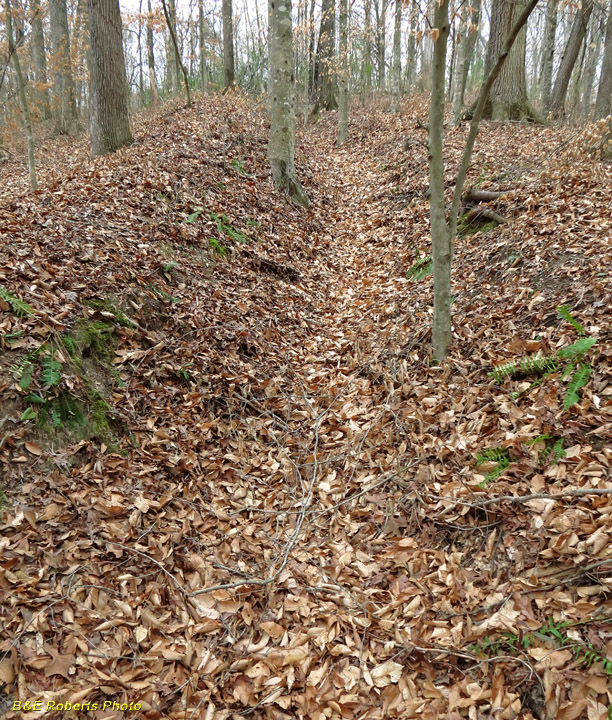 Nearby Union entrenchment line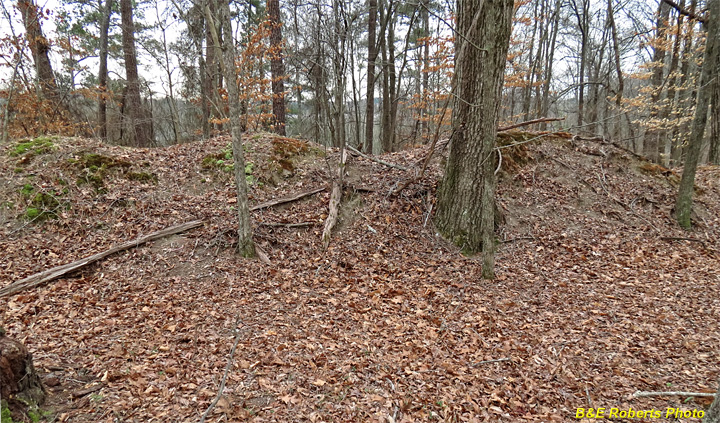 Union Artillery breastworks overlooking Johnston's River Line
---