Much of the surrounding area was mined for iron ore from the 1840s. After the Etowah Iron
Company took possession in 1888, it was worked for both iron and manganese. An elaborate
manganese mill was built by the Etowah Co. in 1891. The property was sold to the Blue Ridge
Mining Co. in 1900, and later, to the local Etowah Development Company.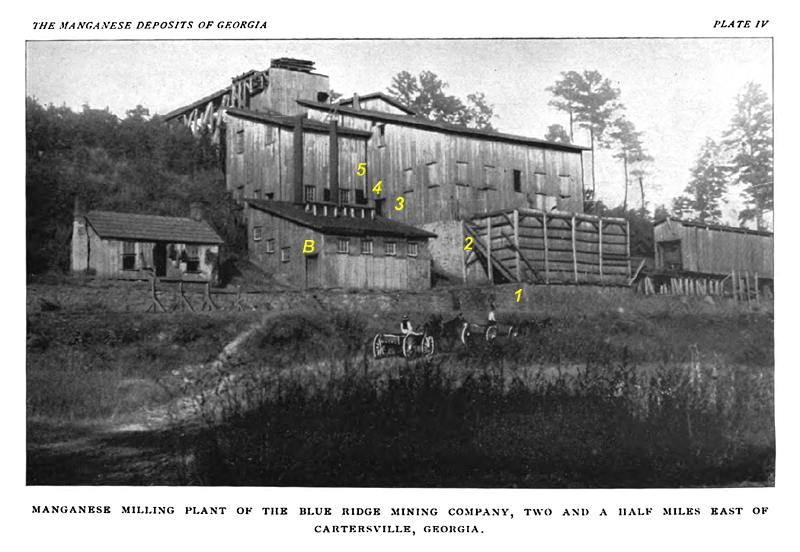 I usually put the historical photos for ruin sites at the bottom of the page, but in this case, I annotated the photo with "Level #" designations, referenced in the photo captions to delineate where the various pictured ruins were located.
(Photo from 1908 publication "Manganese Deposits of Georgia".)
---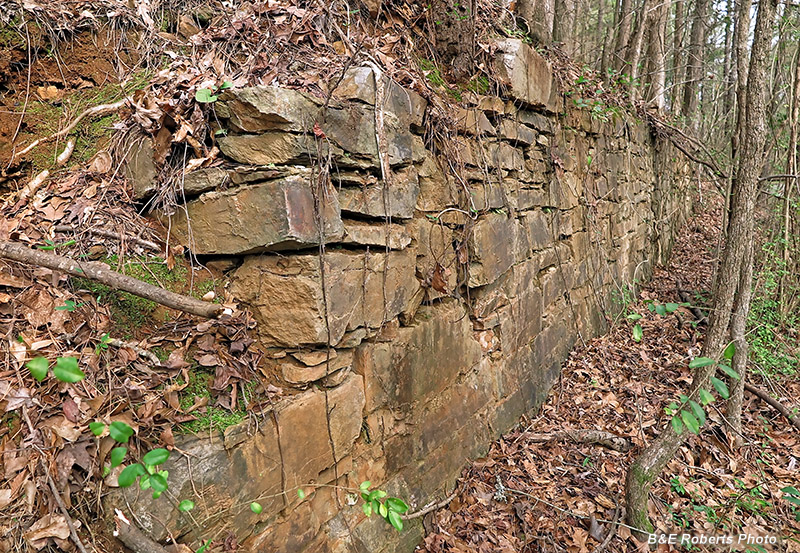 Wall of level 1, which would have been the base, or road, level.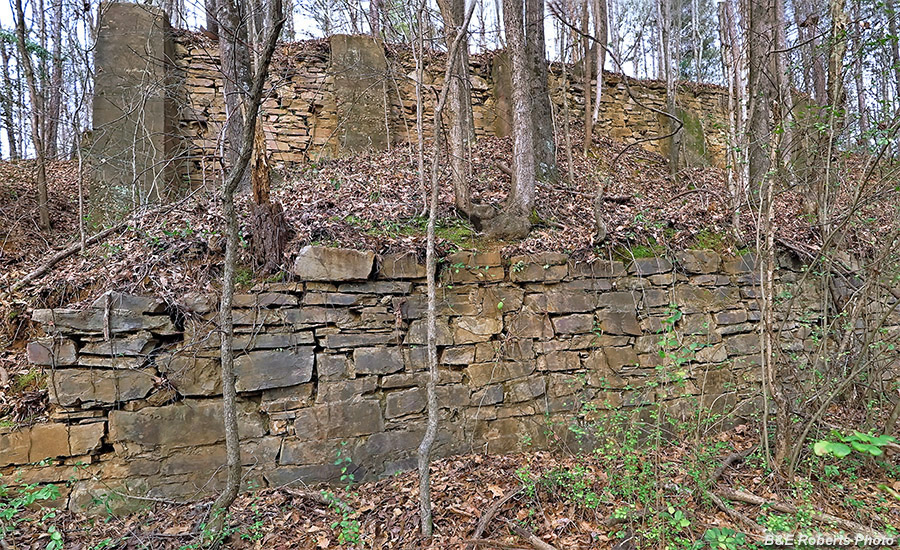 Walls of Level 1 and (above) Level 2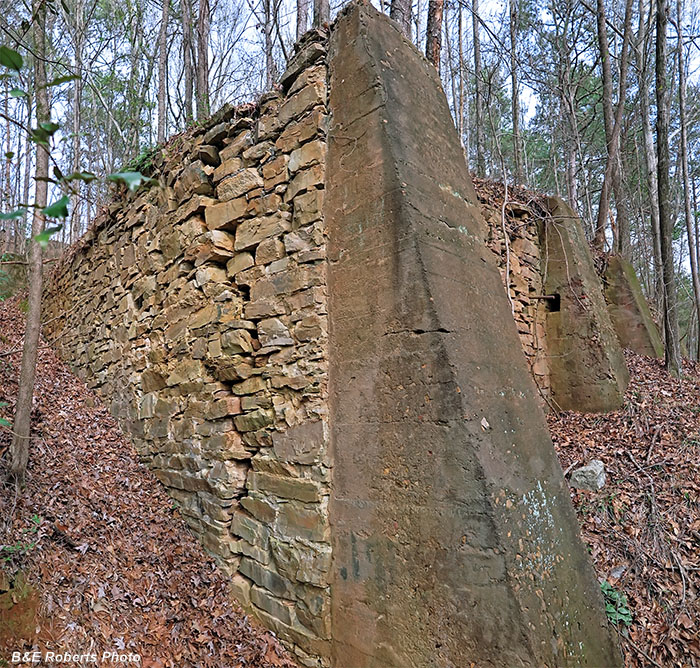 SW corner of Level 2 wall.
Level 2 had the most substantial wall, as seen in the old building photo.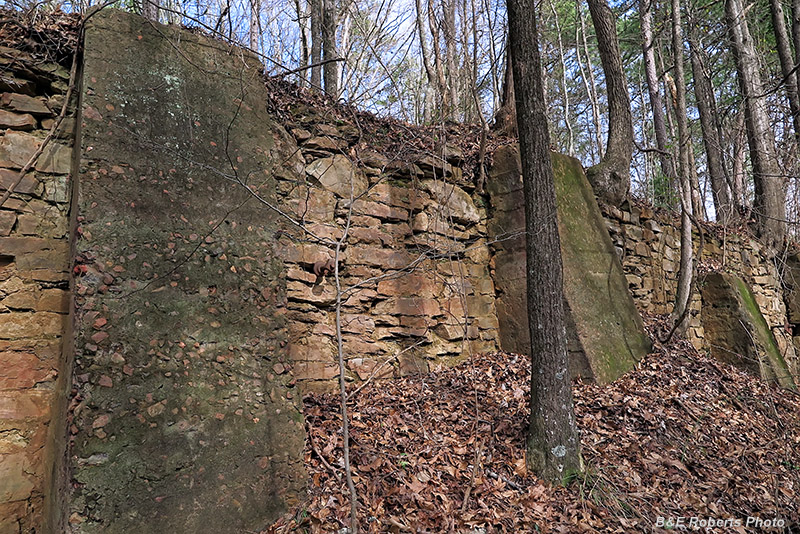 Middle section of Level 2 wall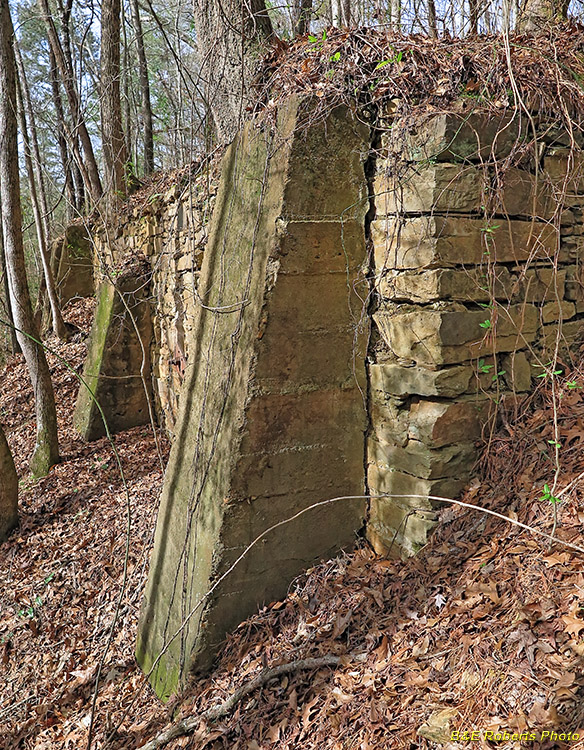 SE corner of Level 2 wall.
I think the concrete buttresses were a later addition, as they're not evident in the old building photo.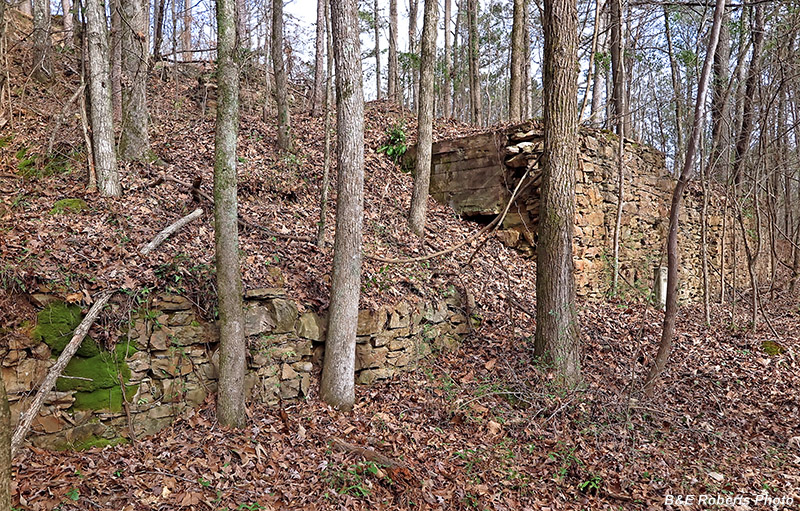 Level 3 walls.
From the layout, the short foreground wall probably supported the building wing that sits above the building labeled "B" in pic.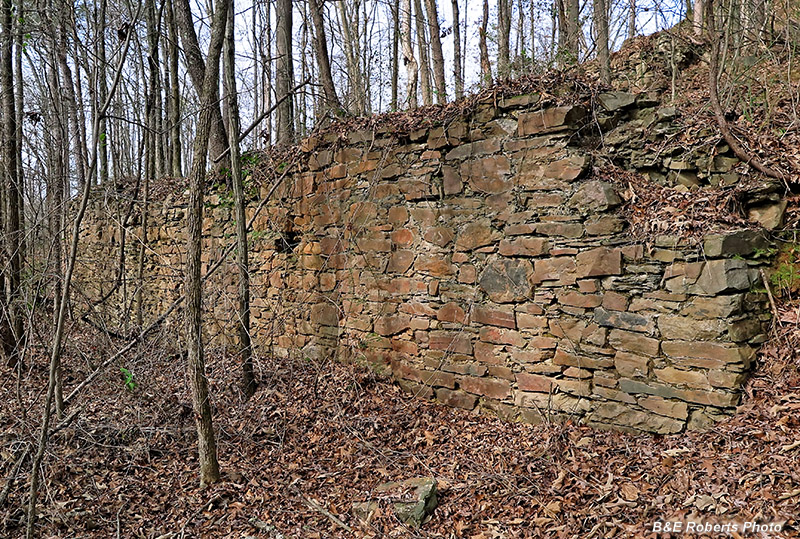 Level 3 main foundation wall.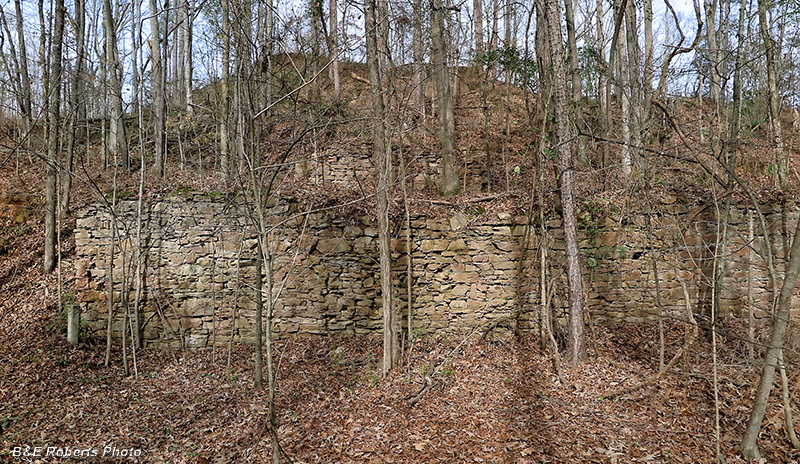 Walls on levels 3, 4 and (barely visible) 5.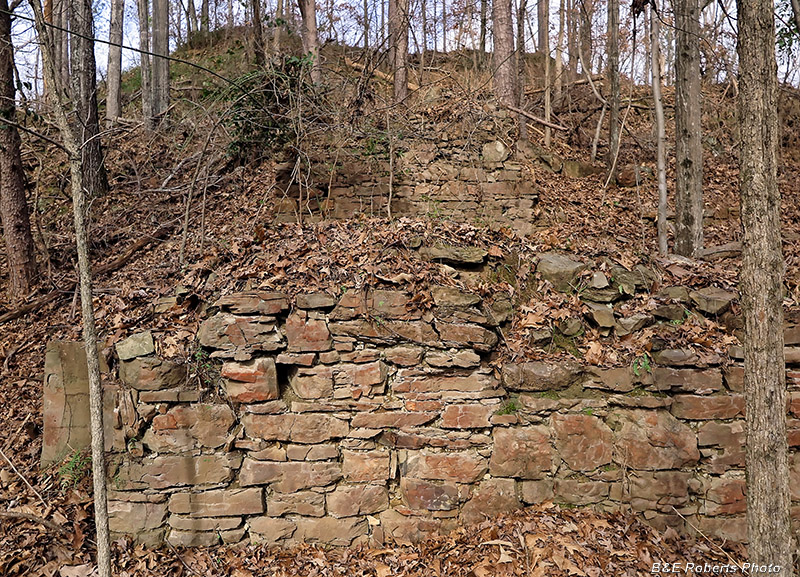 Levels 4 and 5 (upper level) walls.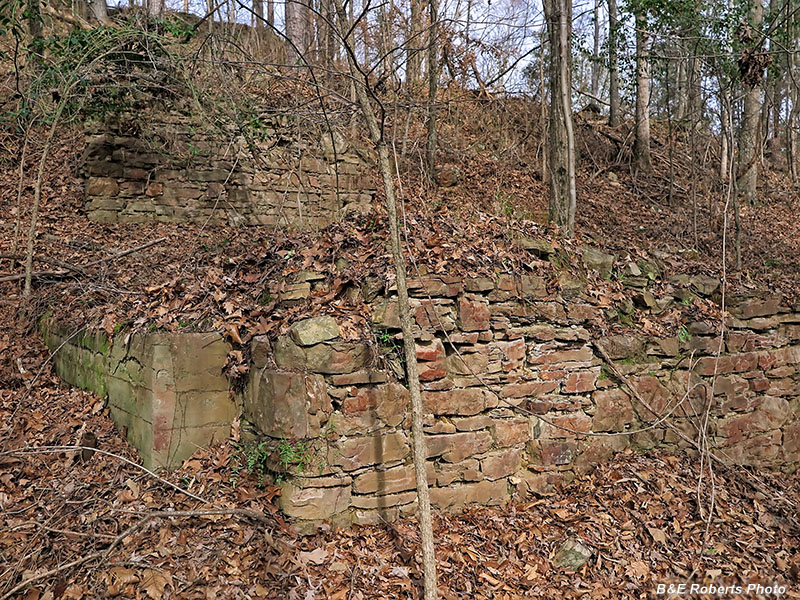 Walls at Levels 4 and 5, another angle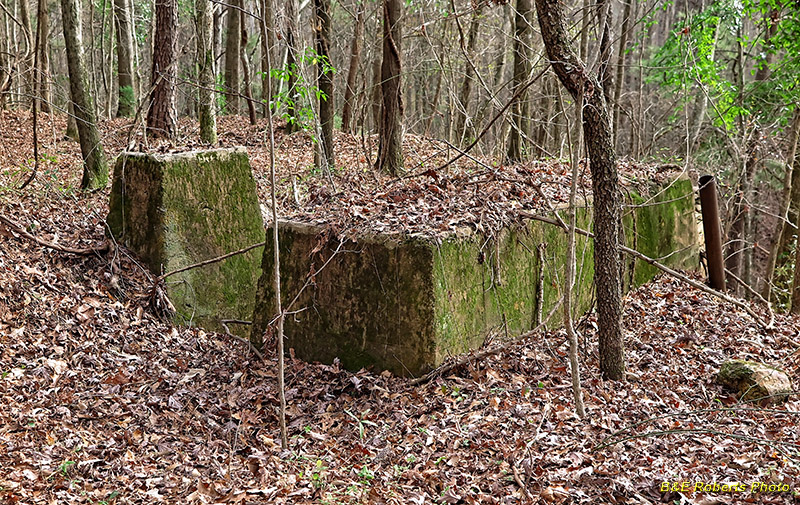 Footings for unknown equipment.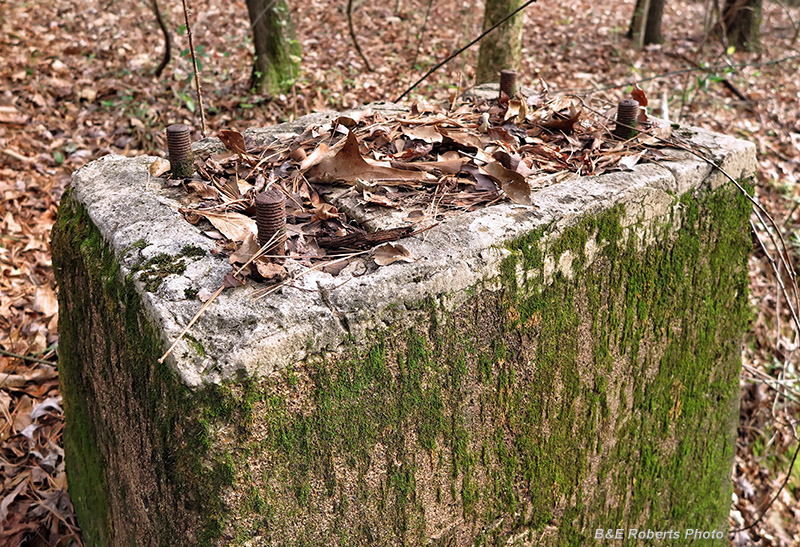 Bolts embedded in support footing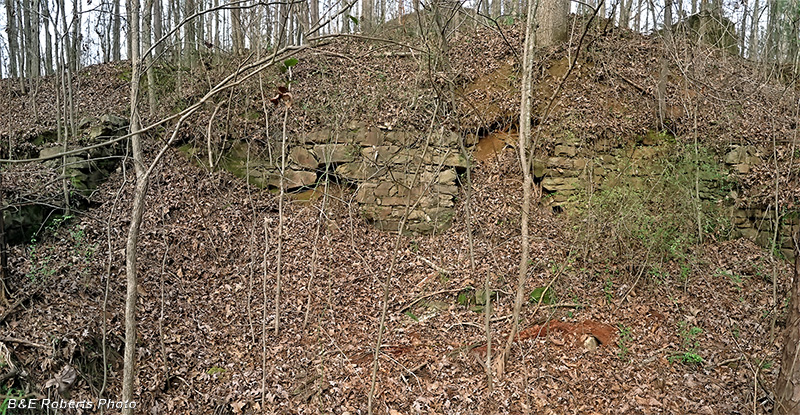 Cellar and collapsed foundation walls of building "B".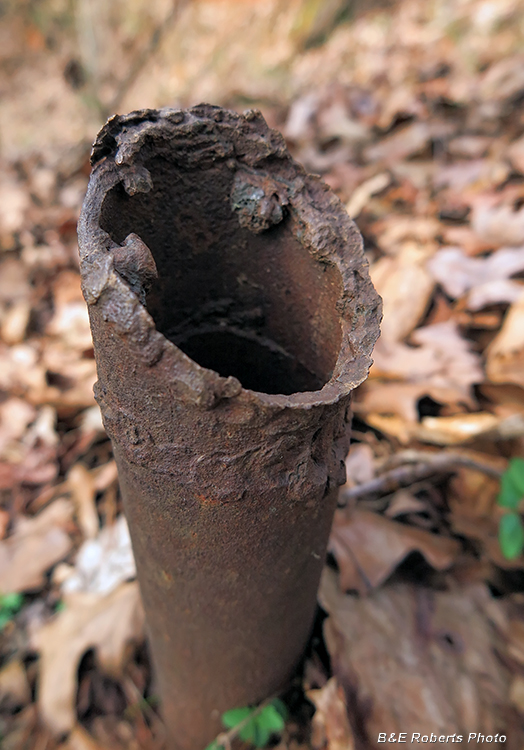 There are old iron pipes throughout the ruins, some vertical and some horizontal.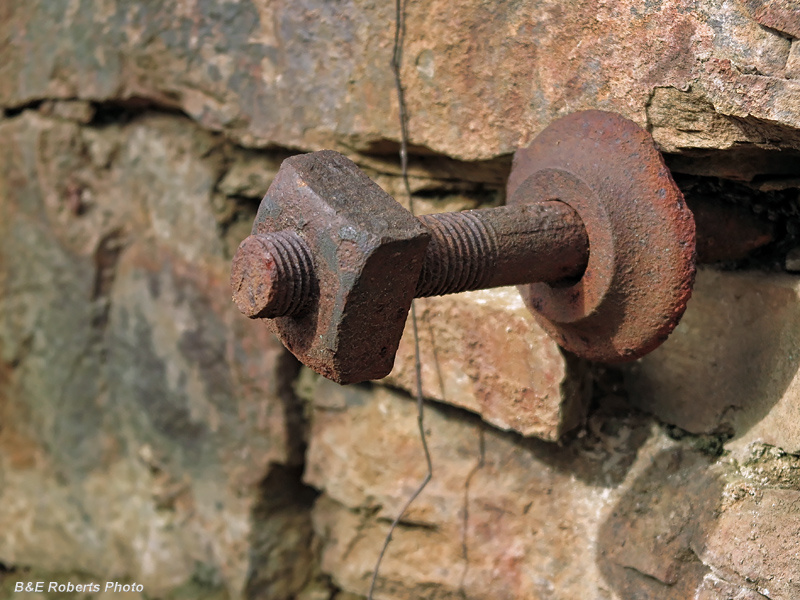 Based on the old building photo, I would guess that these bolts/plates were
used to attach what appears to be a large wooden ore bin to the Level 2 wall.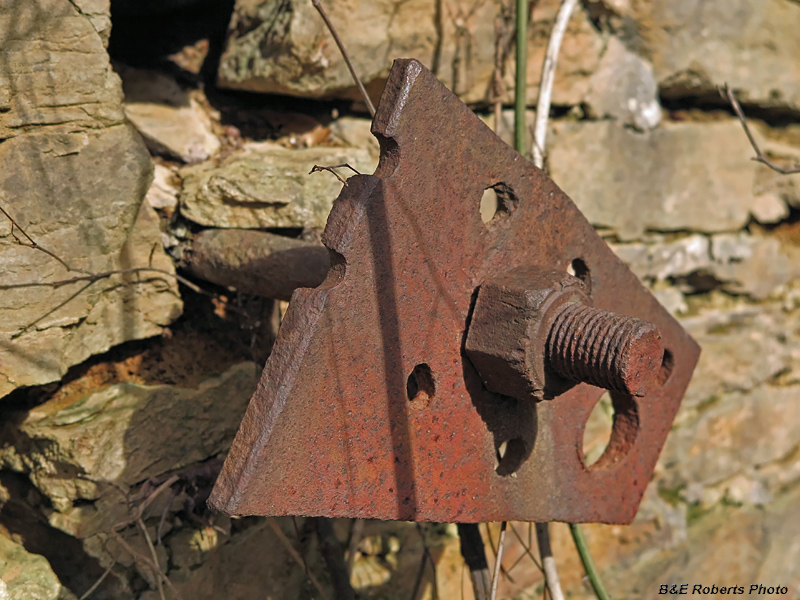 ---