Banning Mills originated on Snake Creek in Carroll County in 1842, when the Bowen brothers obtained the property. In 1851, the Bowens were forced to give up the mill after a fire. William Amis rebuilt the damaged mill and made other improvements. In 1878, Arthur Hutcheson purchased and modernized Banning. Additional mills were built along Snake Creek, new equipment was installed, employee homes were constructed, and community teachers and a doctor were hired. When Hutcheson died in 1895, the town contained ten mills, and 250 mill hands were employed at Banning. But with new mills being constructed in the region, operations at Banning Mills were faltering after the turn of the century.

In 1921, Poncet Davis purchased the mill and began manufacturing bicycle parts. Banning seemed to thrive until the onset of the Great Depression. The mill closed in 1929, leaving 173 employees without work. When it re-opened in 1930, it only employed sixty-seven hands. The mill shut down three times between 1932 and 1941. The next two decades brought a variety of owners, but little prosperity. By the late 1960s, Banning was making yarn for household mops, employing only a handful of workers on antiquated machinery. The mills' final closure came in 1970.

~~~~~~~~~~~~~~~~~~~~~~~~~~~~~~~~~~~~~~~~~~~~~~~~~~~~~~~~~~~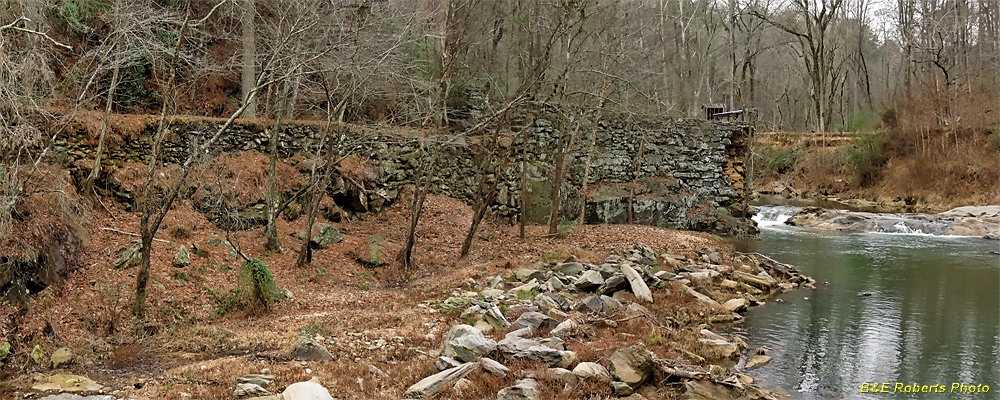 One of several breached dams, and a section of stone-lined mill race / sluice.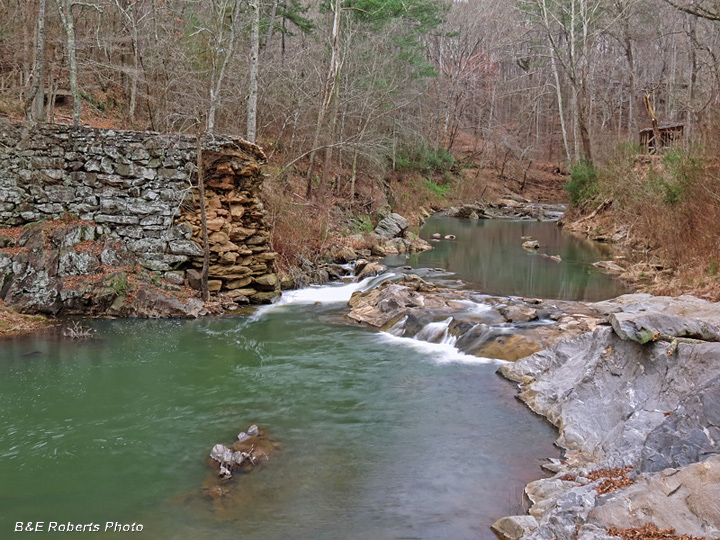 Breached mill pond dam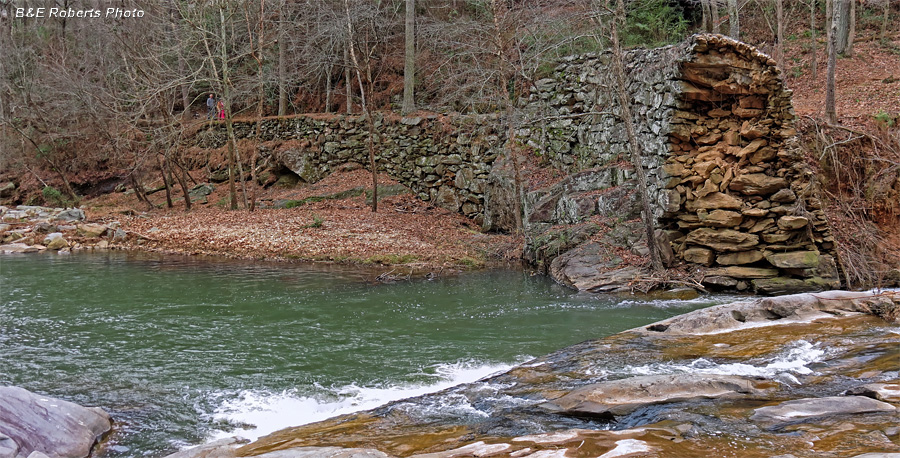 A different angle on the dam and mill race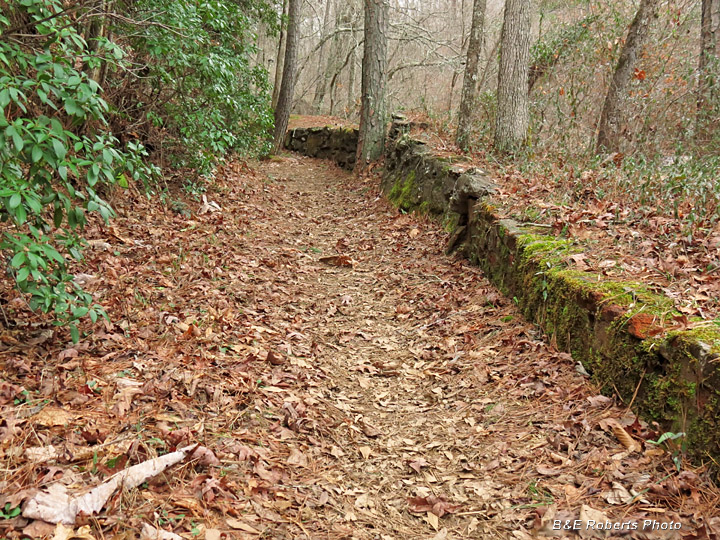 The old millrace is now a walking path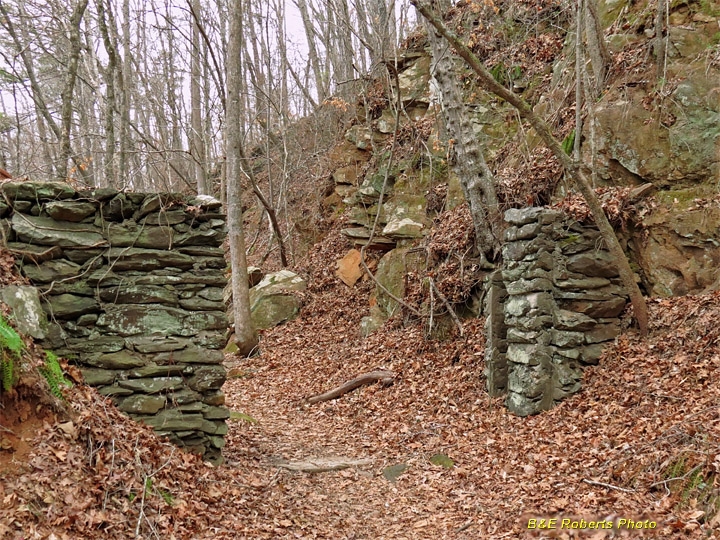 Sluice gate frame, on opposite side of creek
---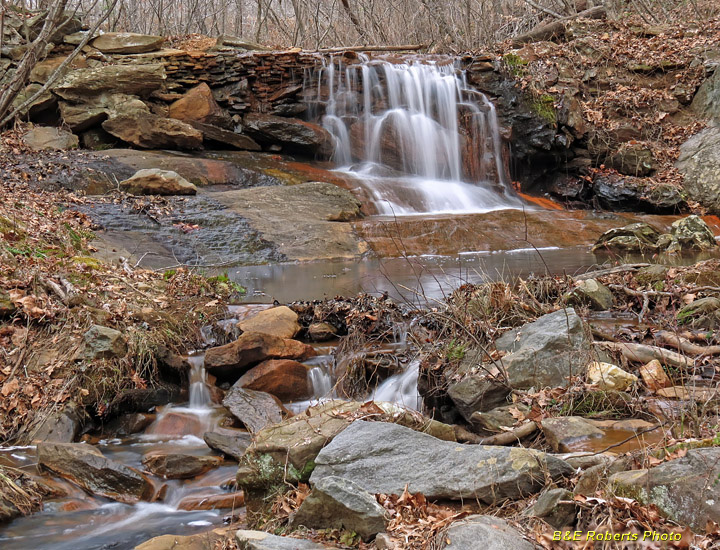 Spillway overflow at small millpond on side branch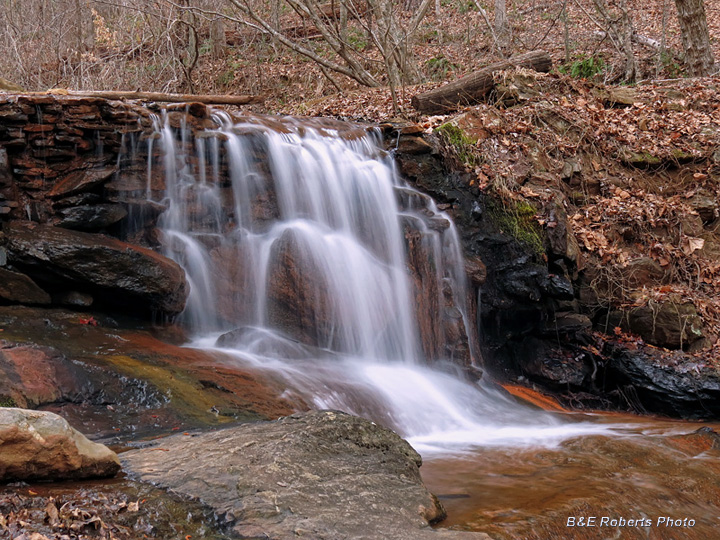 ---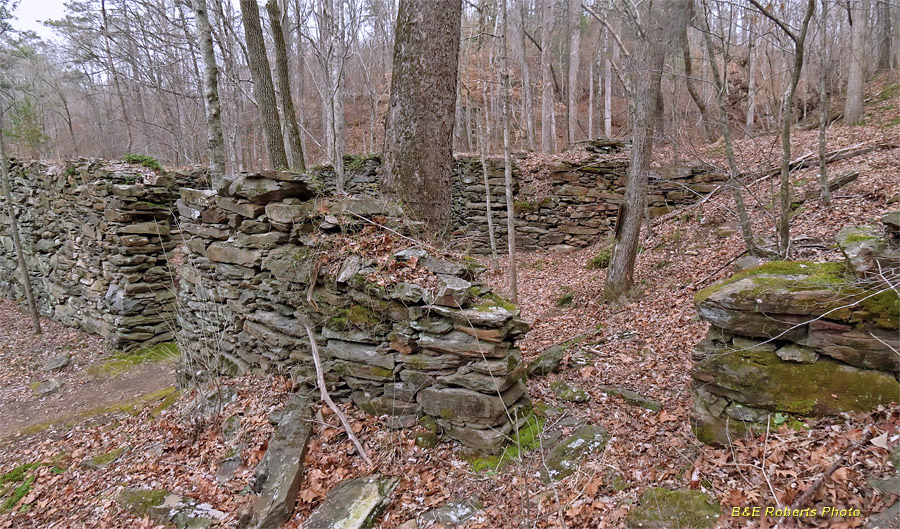 Various views of the Pulp Mill ruins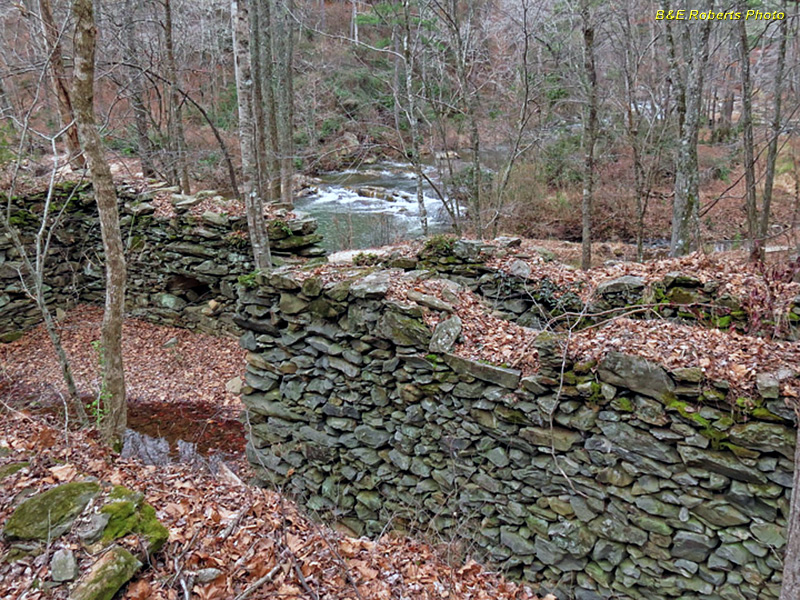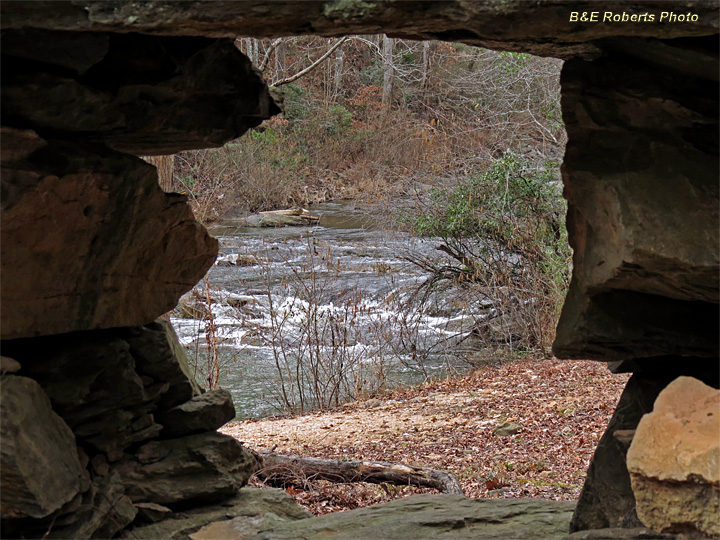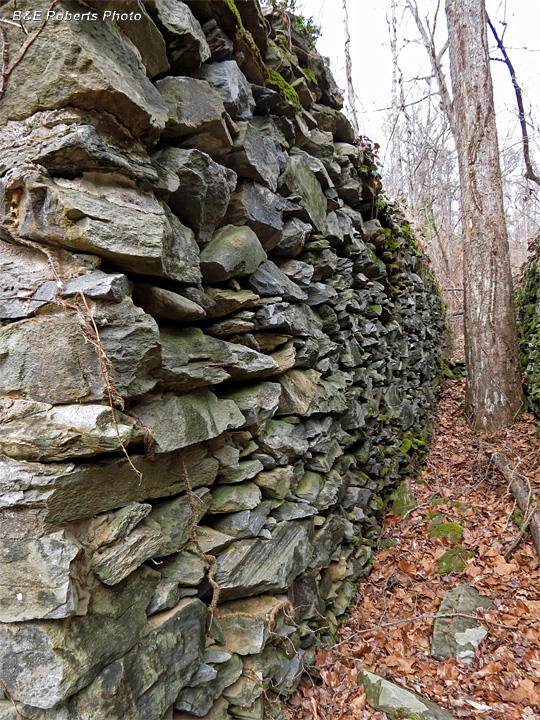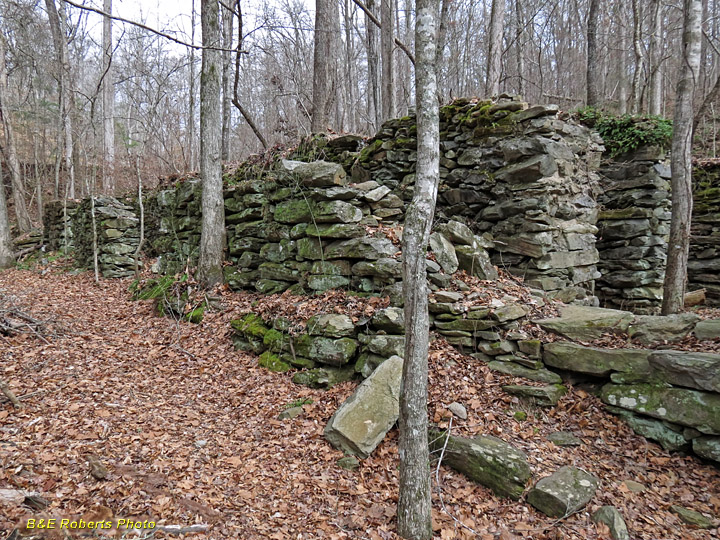 ---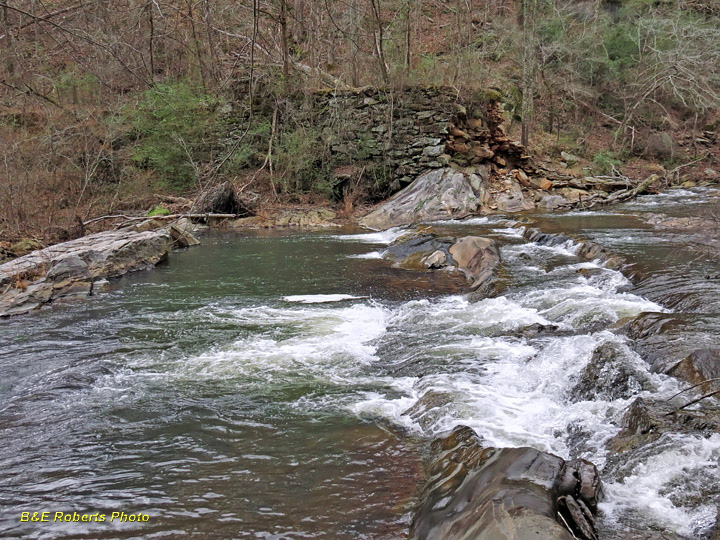 Further downstream, another breached dam

---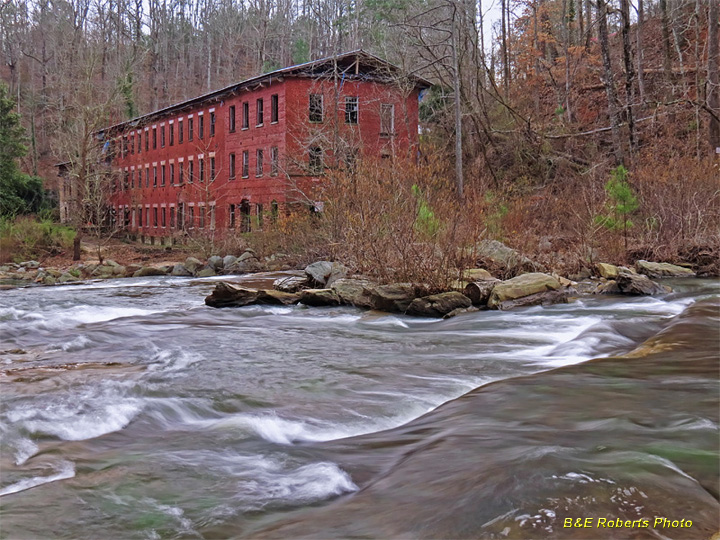 Cotton Mill - This was the final operating mill on the properties.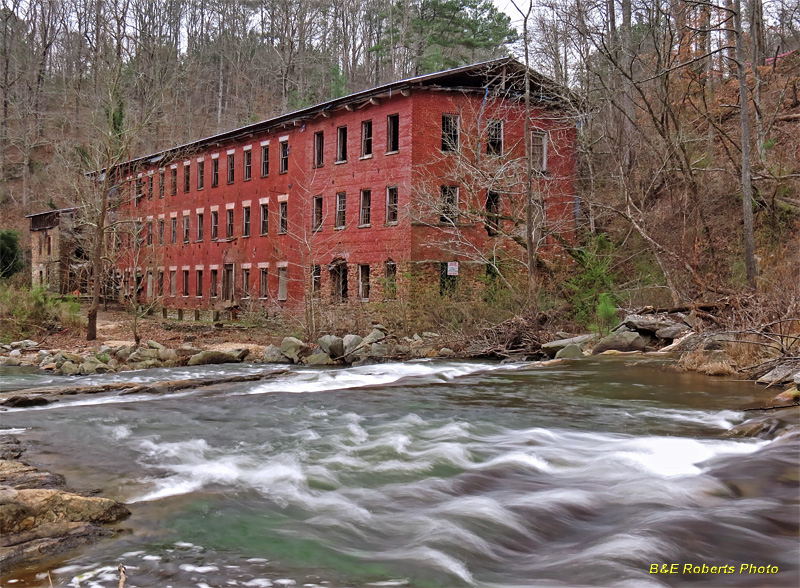 ---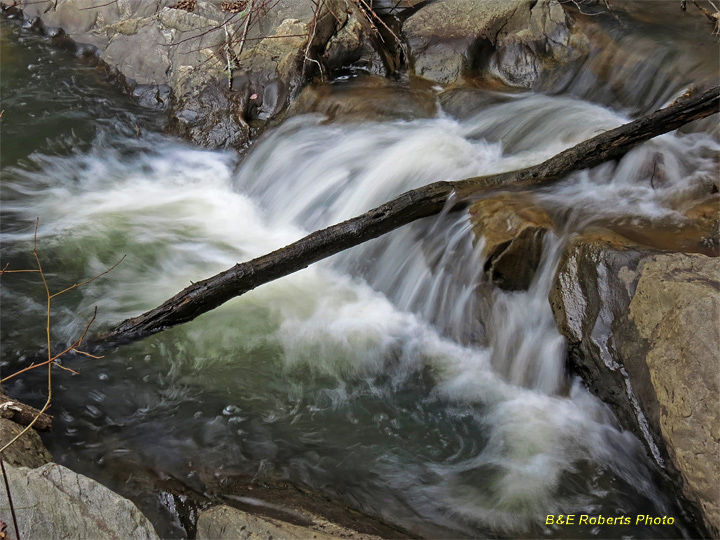 Snake Creek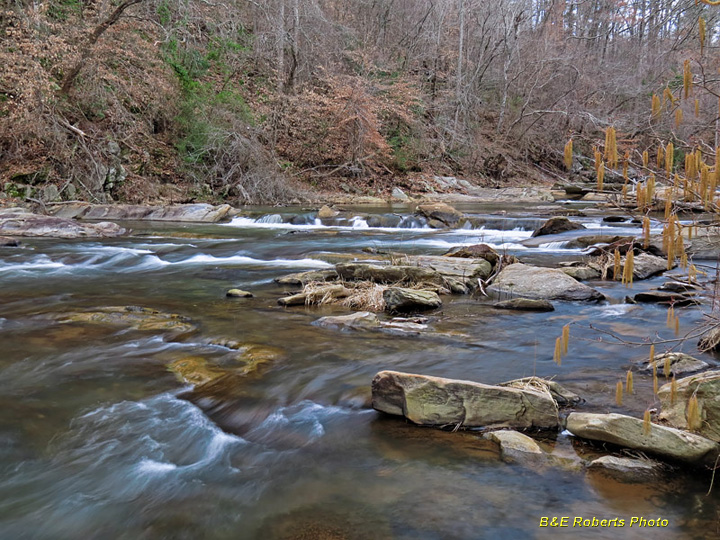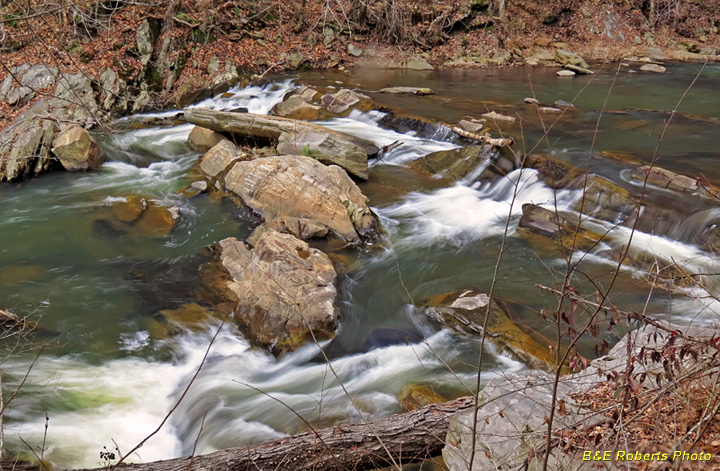 ---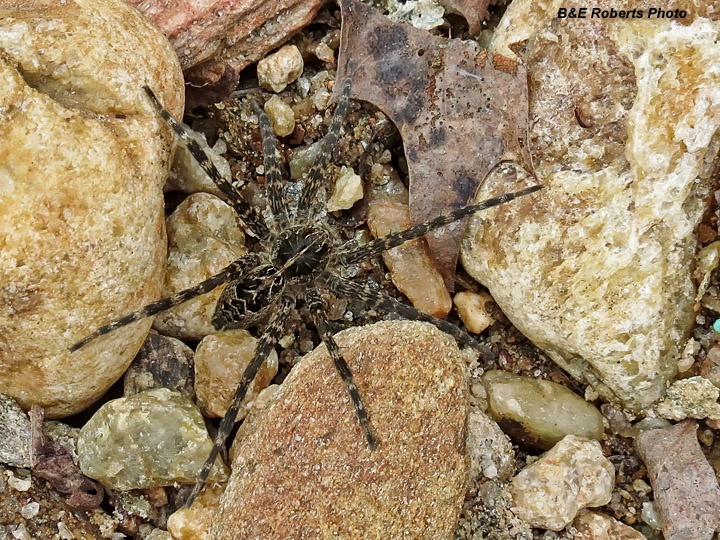 Fishing Spider
---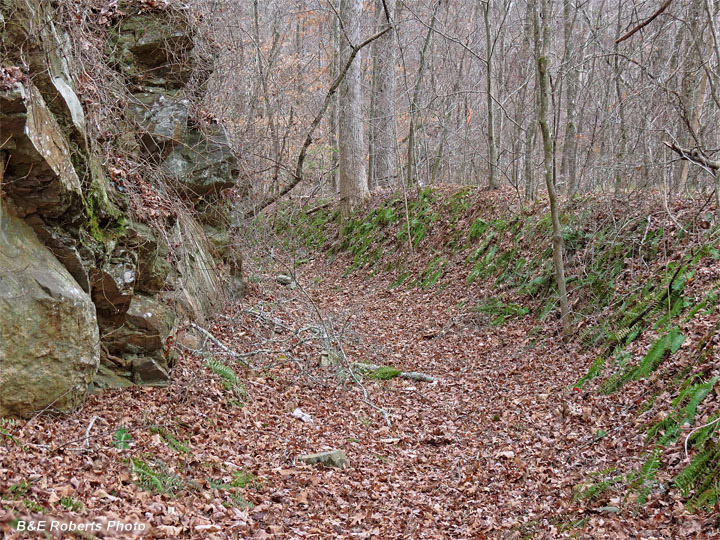 Sections of the earthen sluiceway on east side of creek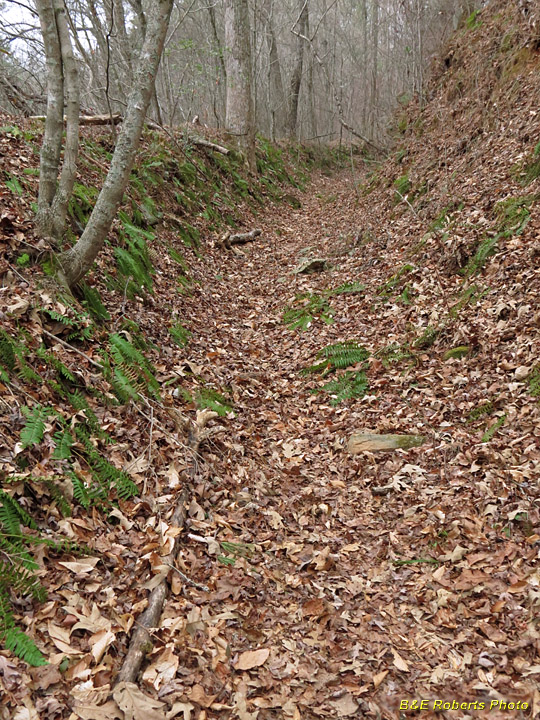 ---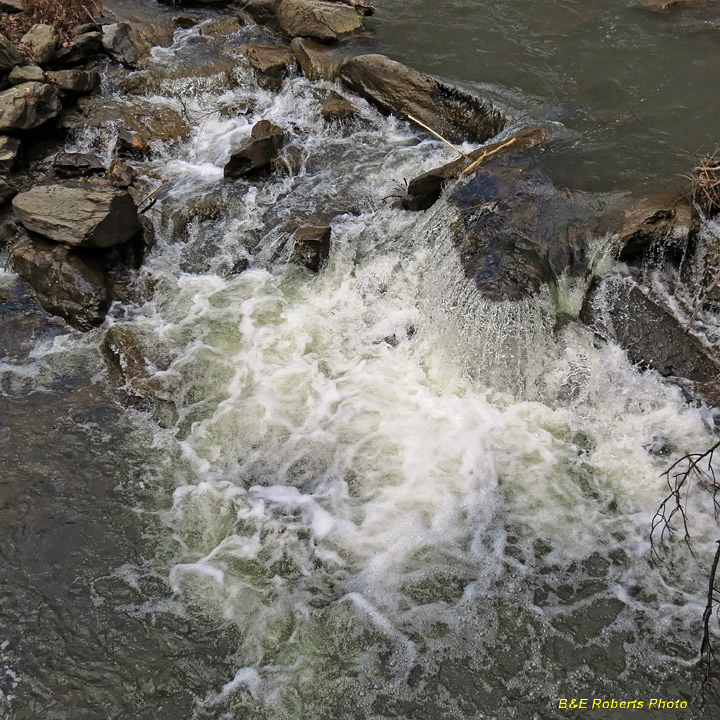 ---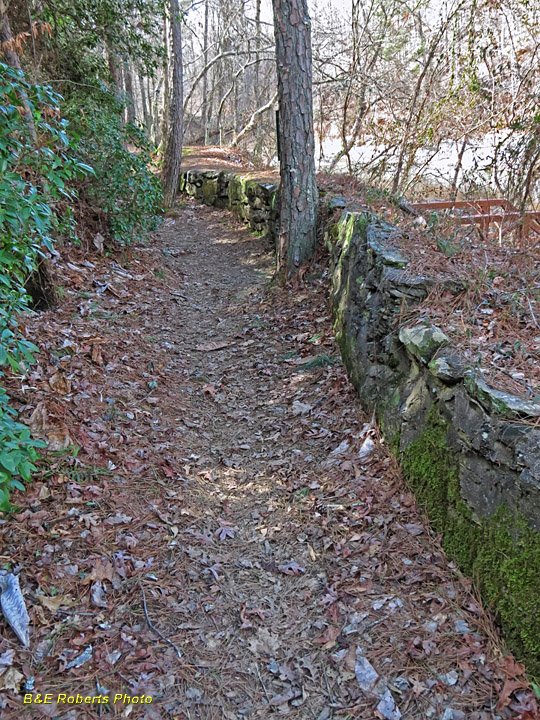 Another section of trail on a former millrace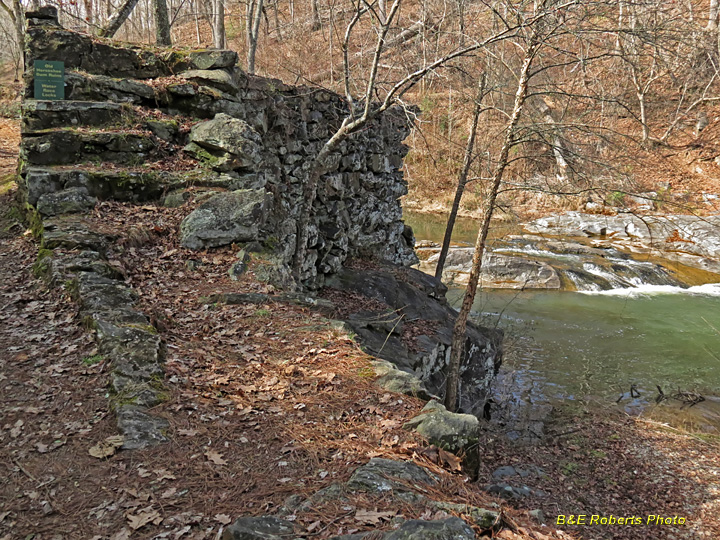 One side of a breached dam
---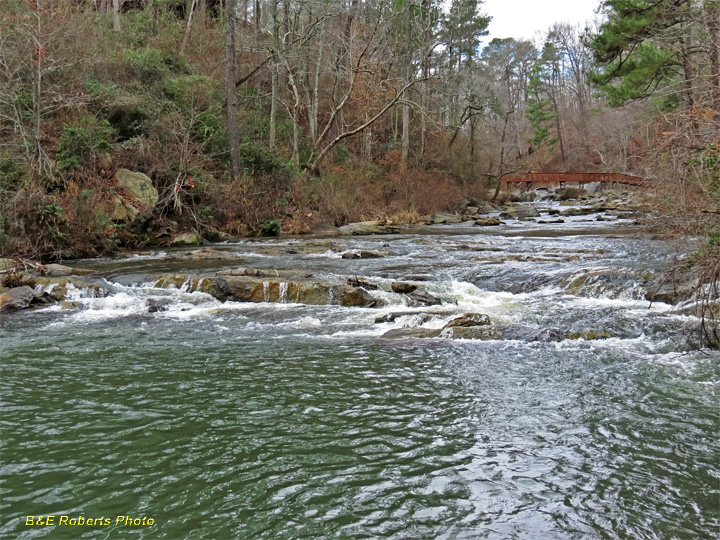 Snake Creek
---