A few days after a February snowstorm there was still some snow on the mountain...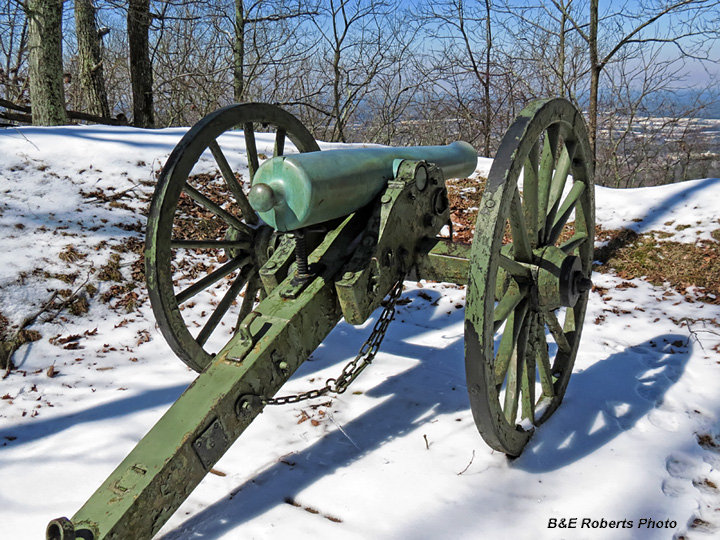 Cannon on Big Kennesaw Mountain.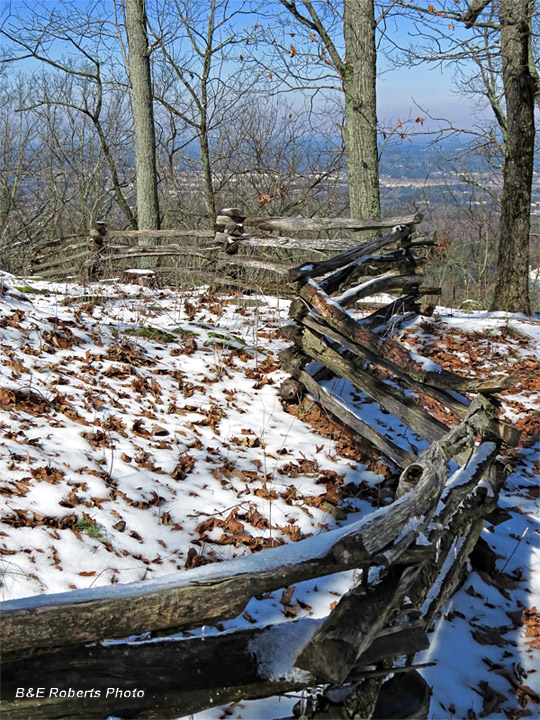 Split rail fence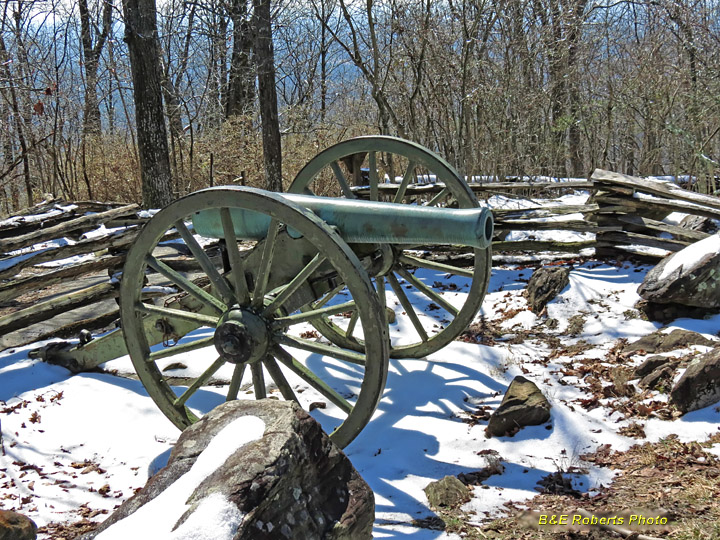 Another cannon position on Big Kennesaw.
---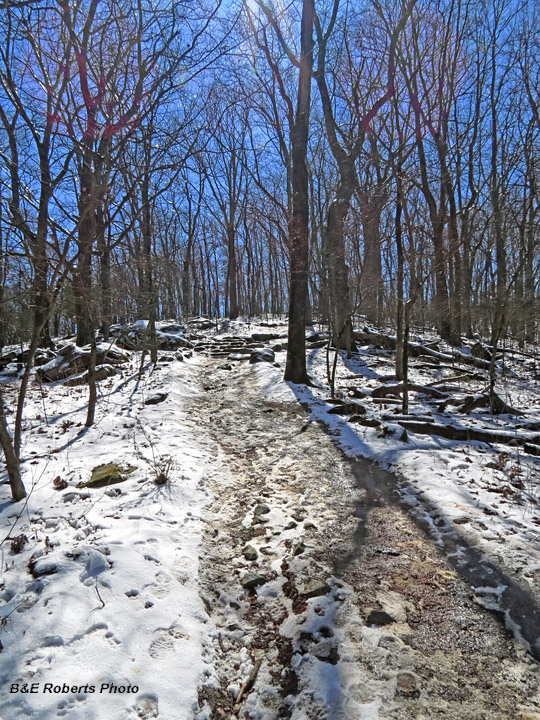 Trail up to Little Kennesaw from the Saddle
---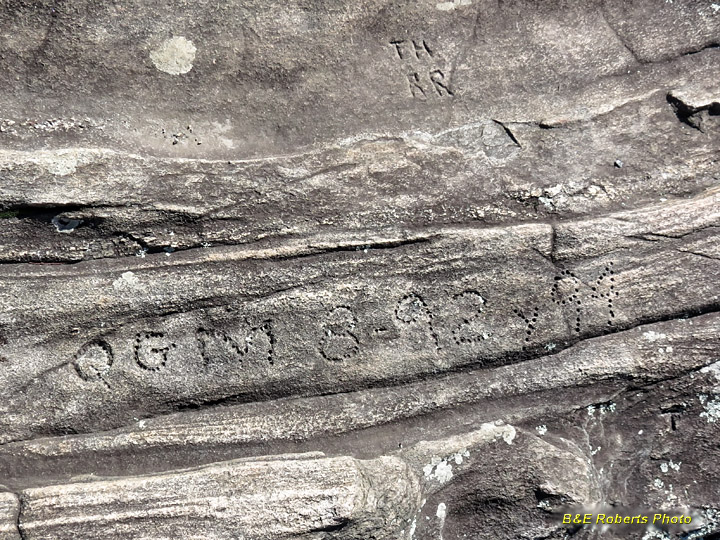 Modern carving-graffiti at Little Kennesaw
---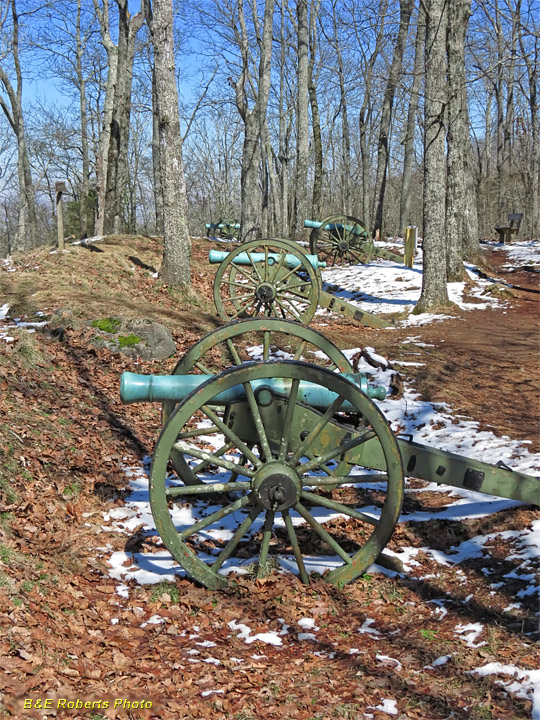 Four Napoleon 12-pounder cannons at Fort McBride
---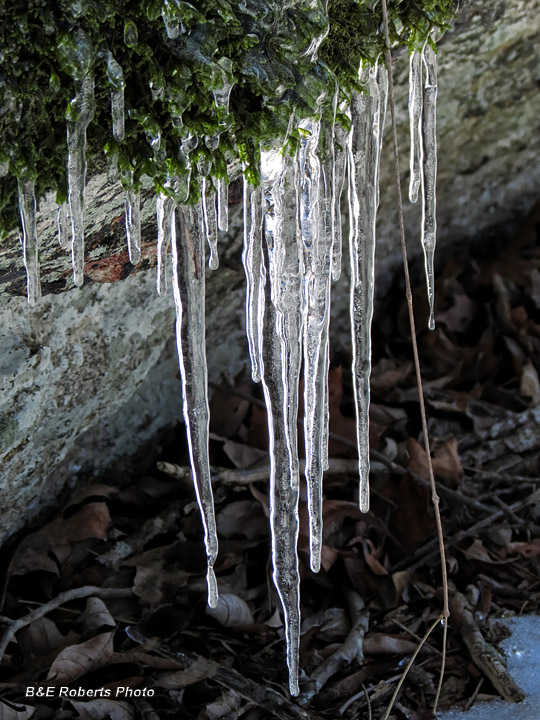 Icicles
---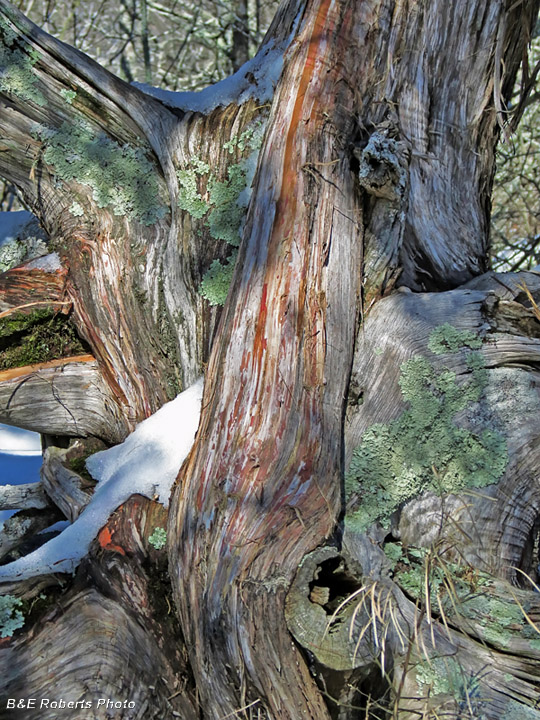 Old Cedar trunk
---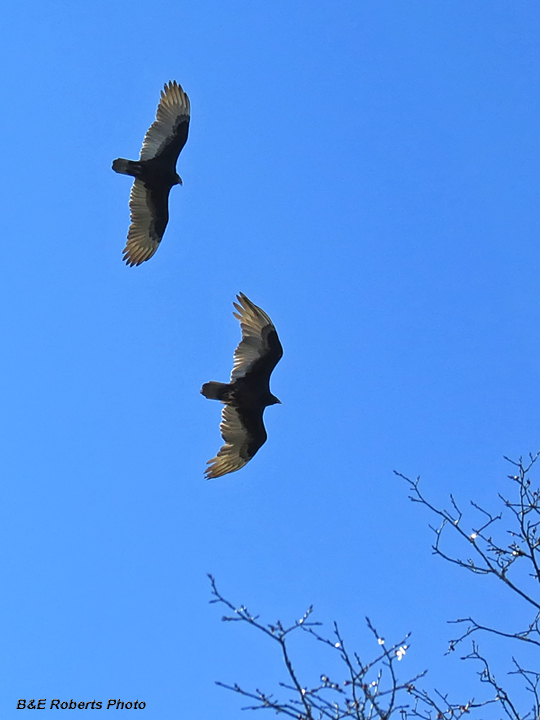 Pair of soaring Turkey Vultures
---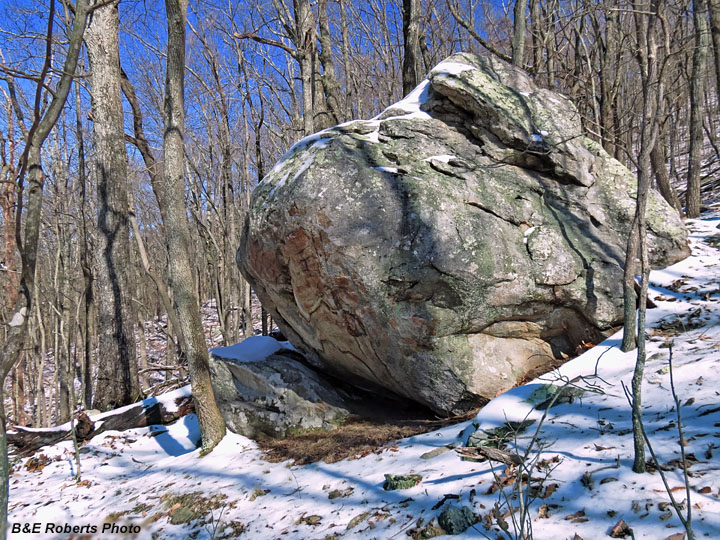 Boulder on side of Big Kennesaw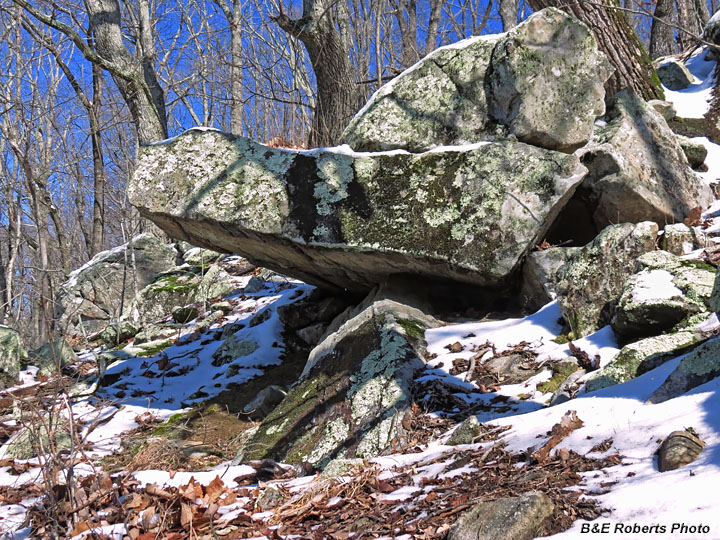 Small rock shelter - Big Kennesaw
---
Wild turkeys have always been one of my more difficult animals to photograph.
The "truly" wild ones that live in this area are extremely wary, and always keep a
safe margin, and plenty of trees and undergrowth between themselves and me!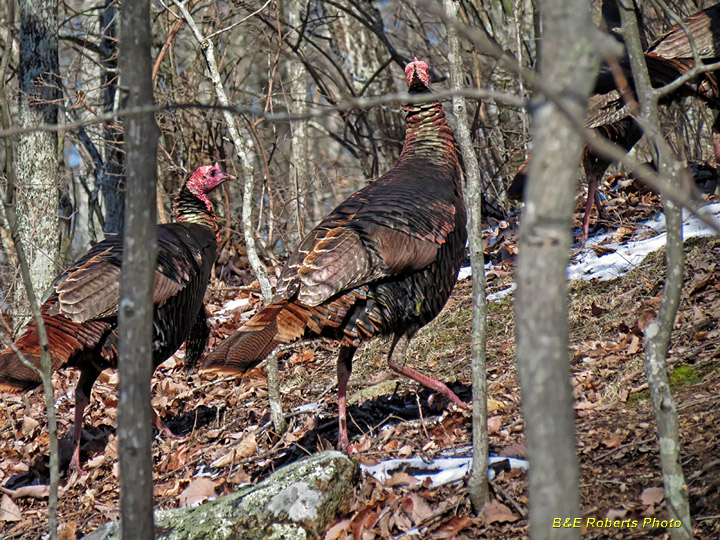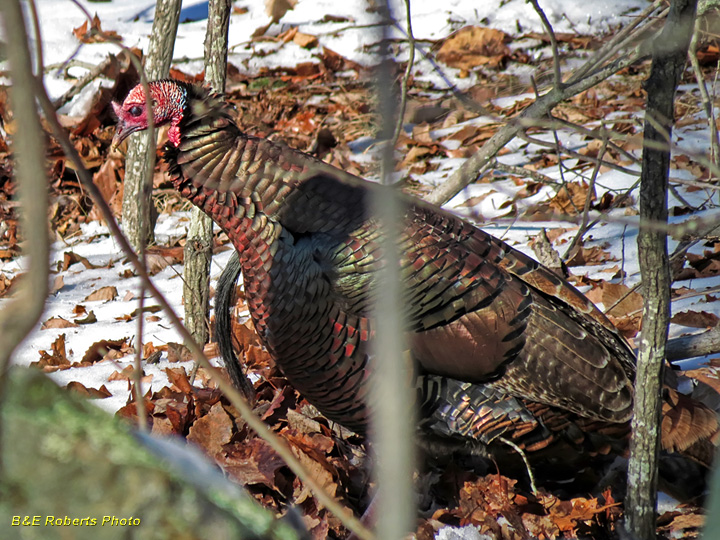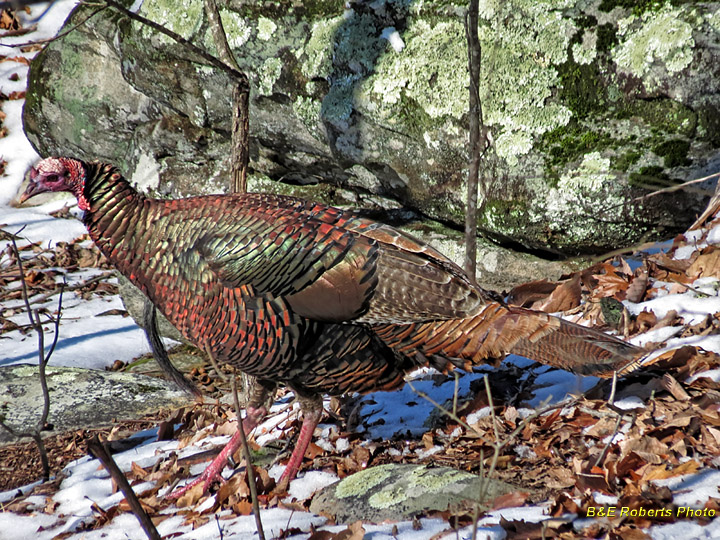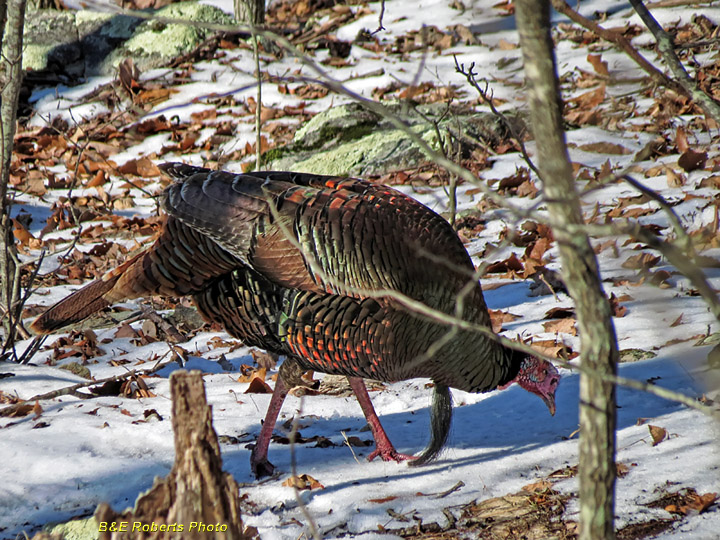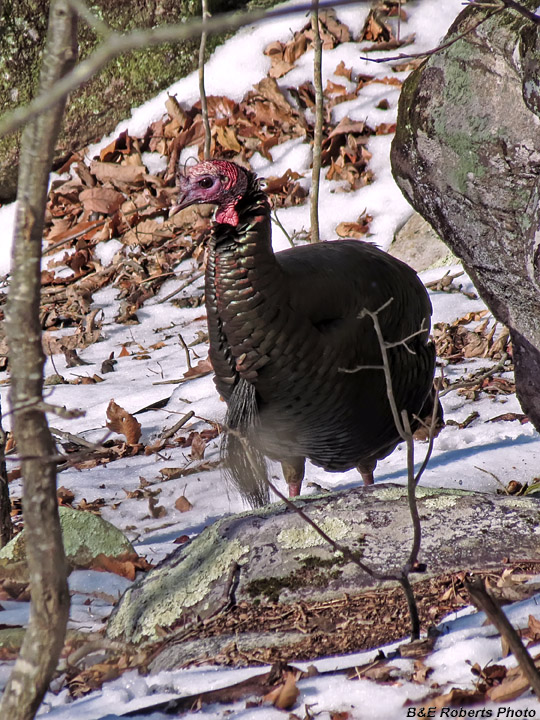 ---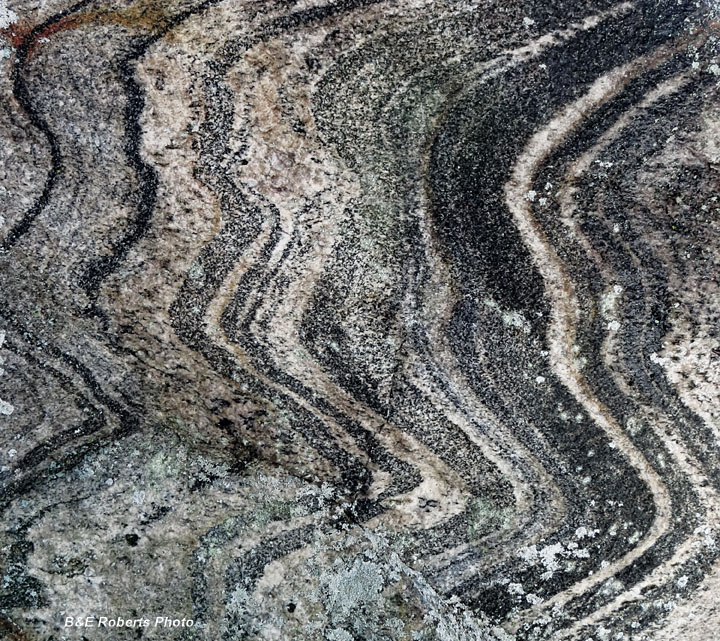 Rock folds in the migmatite
---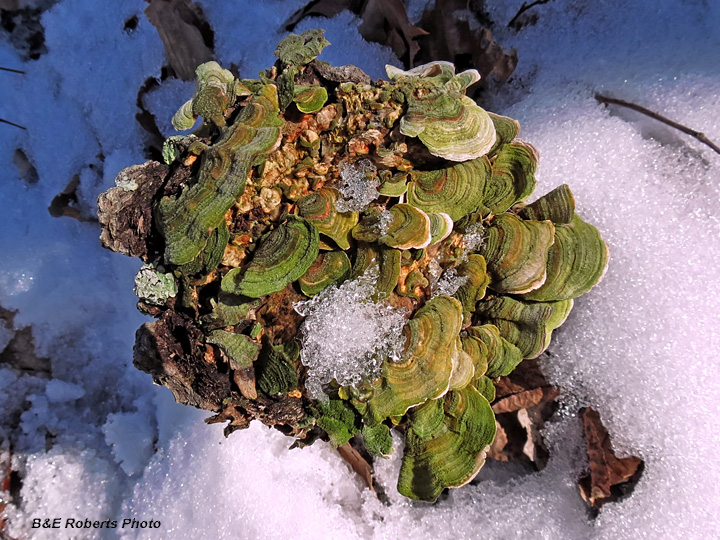 Polypore fungus on tree stump
---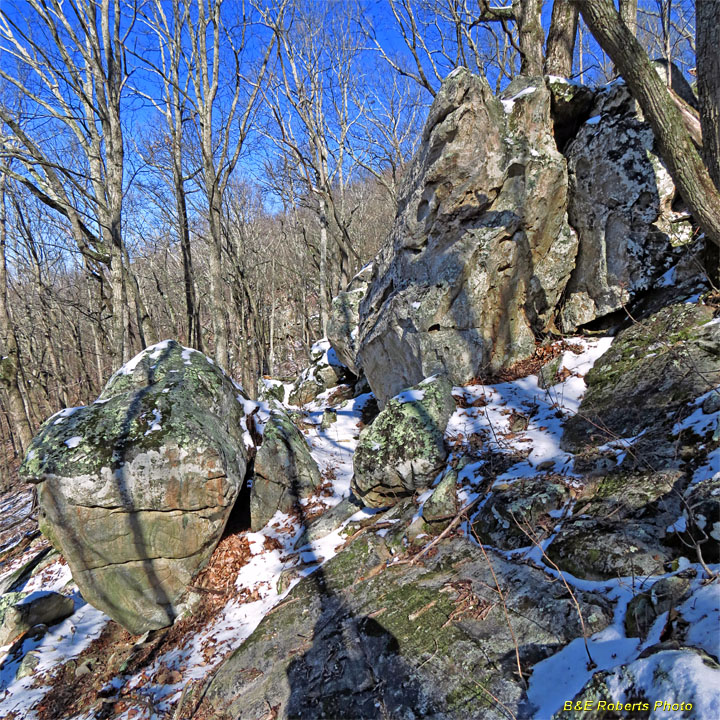 More boulders on slope of Big Kennesaw Mountain.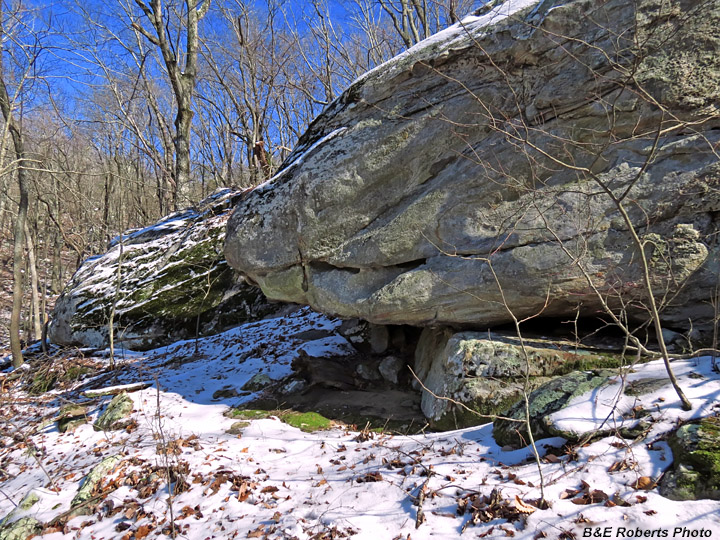 Rock overhang
---

Hazy view of downtown Atlanta skyline.
Downtown Marietta at left, Lockheed at center, Atlanta on horizon.
---