Miscellaneous Subjects at KMNBP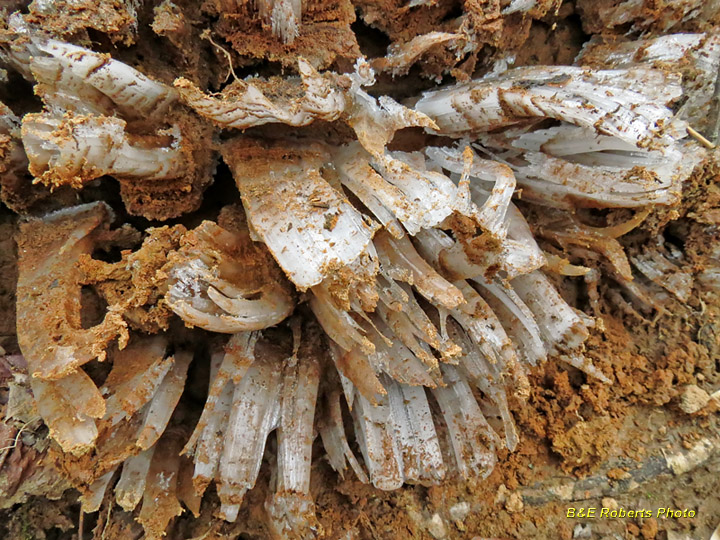 Ice crystals exuding from clay creek bank
---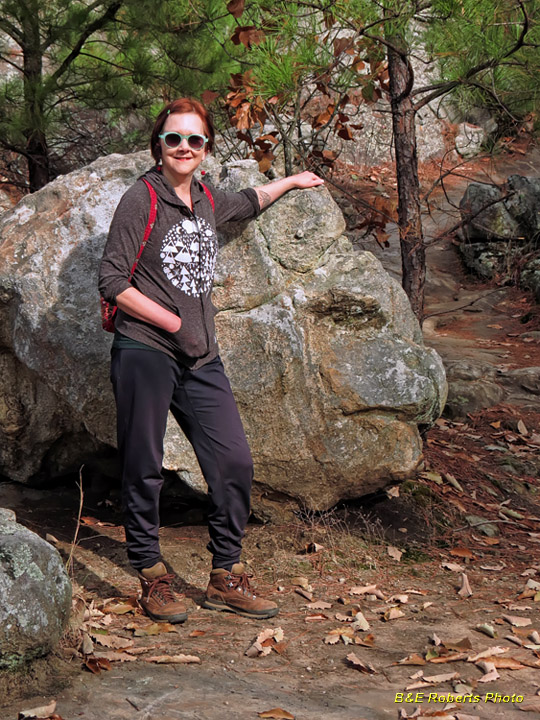 Dog Head Rock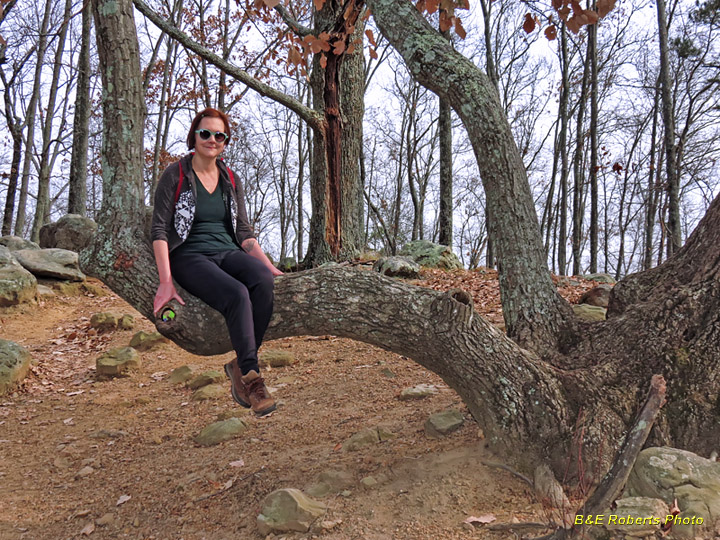 Out on a limb...
---
Texas Rock, aka Dale Rock

In June 1864, while deployed at the front of Kennesaw Mtn, C. E. Dale of the 9th Texas Infantry carved
his name and outfit on a rock. The carving was skillfully done in fine block lettering. Now, 150 years
later, the carving has significantly eroded, and moss & lichen make it almost unreadable.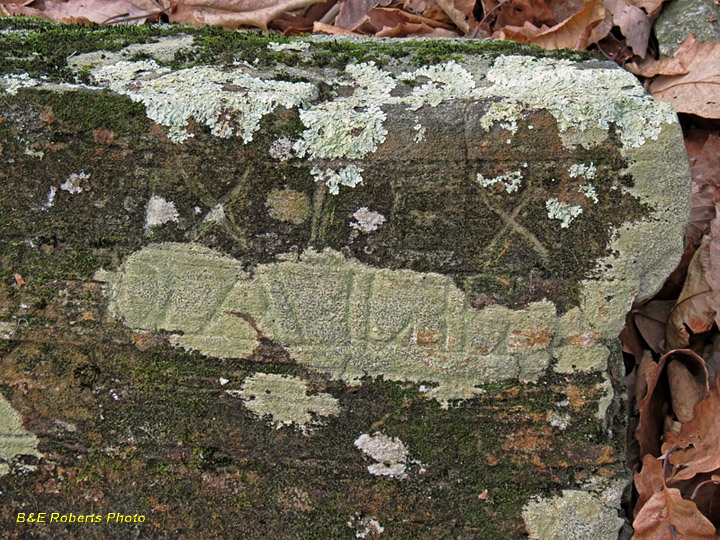 Detail of the "IX TEX / DALE" portion of the carving.
The stone is covered with moss and several types of lichen.

This sketch of the lettering on upper right of the rock was made by Wilbur Kurtz in 1935.
Less than four months after the fighting at Kennesaw Mtn, C.E Dale was killed at the battle
of Allatoona Pass. His commander's report of that October 5, 1864 action states "Sergt.
C. E. Dale, Company B, who was among the first to mount the works, was shot dead."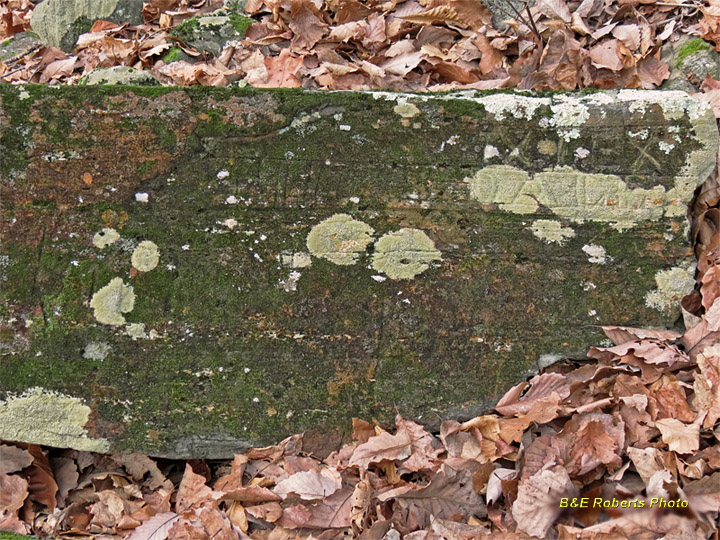 The "IX TEX / C E DALE" lettering is at upper right. Additional
undecipherable carving is visible on the rock surface.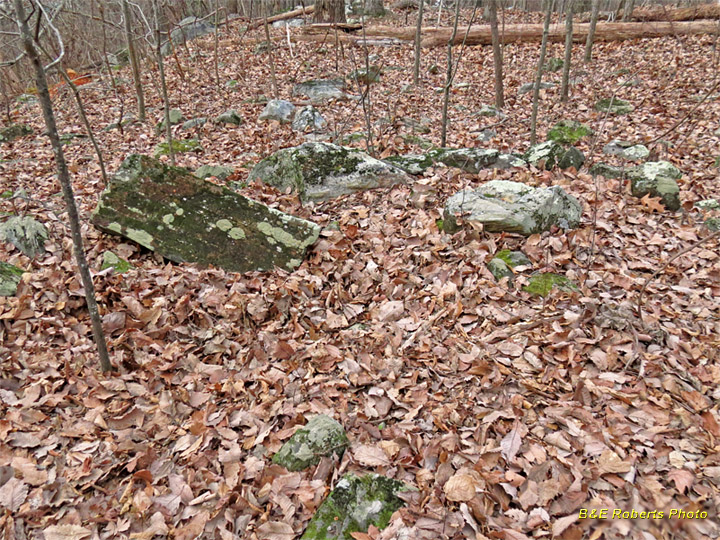 Texas / Dale Rock, in situ.
---
The rocks below are part of an ultramafic outcrop at a spot that was
likely a Union camp/bivouac during the actions of June 1864.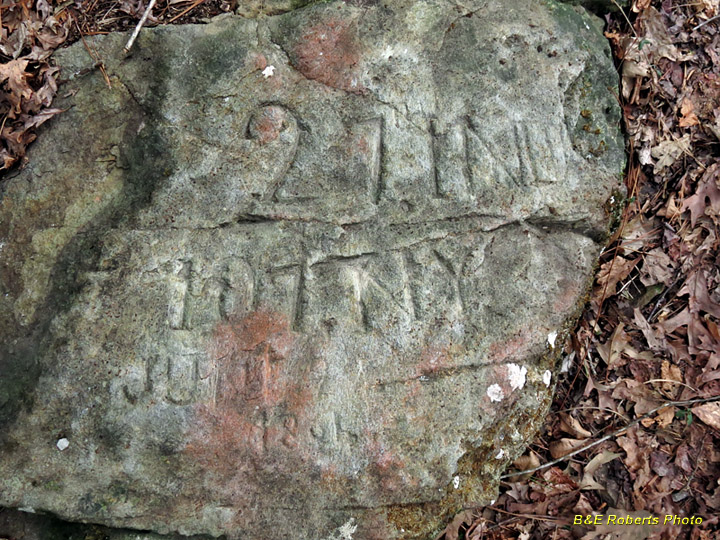 Carved "27th IND / 107th NY / JUNE 2_ / 1861". (The year should be 1864)

The 27th Indiana (Col. Silas Colgrove) & 107th NY (Col. Nirom Crane) Infantry Regiments
were both assigned to the 2nd Brigade (Brig. Gen. Thomas Ruger), 1st Division (Brig. Gen.
Alpheus Williams; Brig. Gen. Joseph Knipe), 20th Army Corps (Maj. Gen. Joseph Hooker).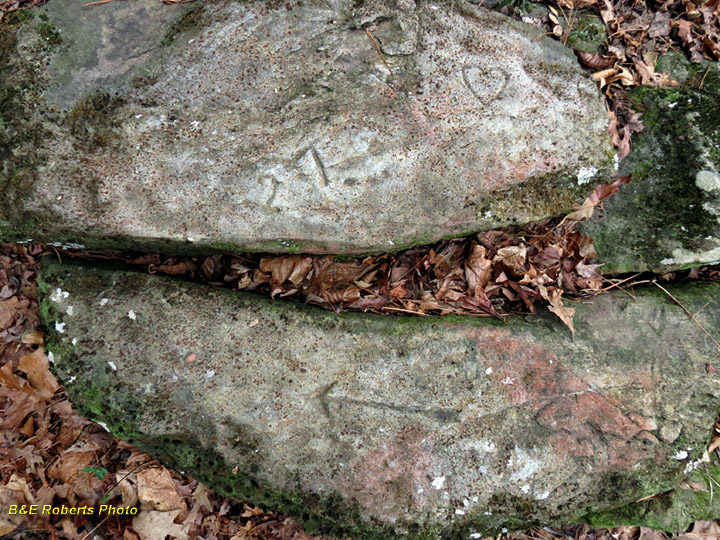 These adjacent rocks exhibit another "27", as well as an arrow and a heart.
---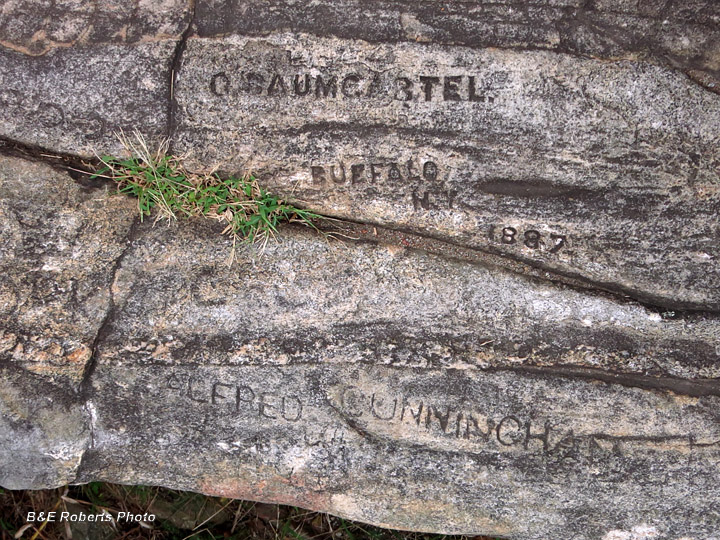 Post-war "graffiti" on Big Kennesaw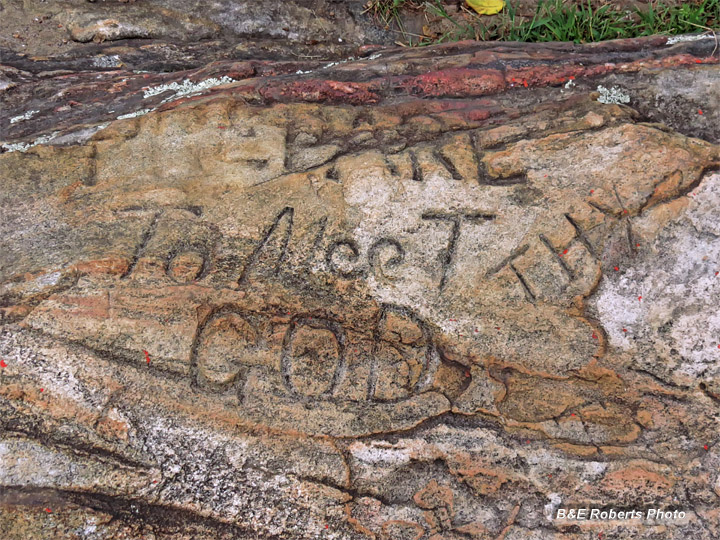 "Prepare To Meet Thy God"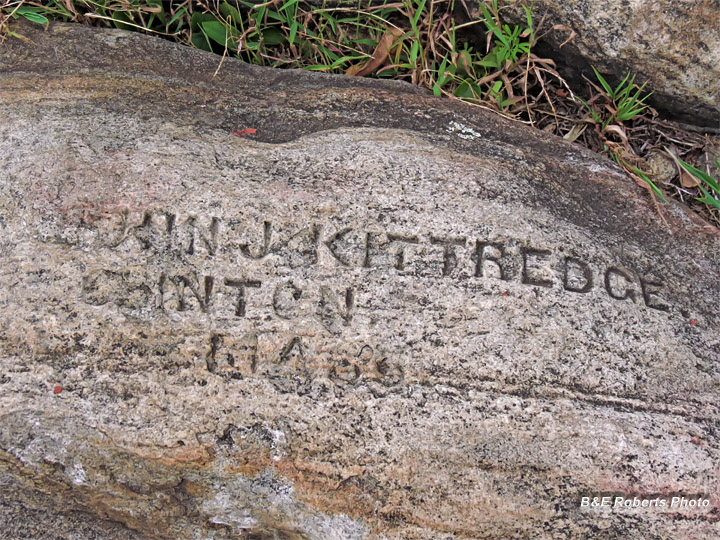 More post-war carving
---