Various earthworks - entrenchments, rifle pits, gun emplacements, etc.
(Ordered generally from North to South within the Park)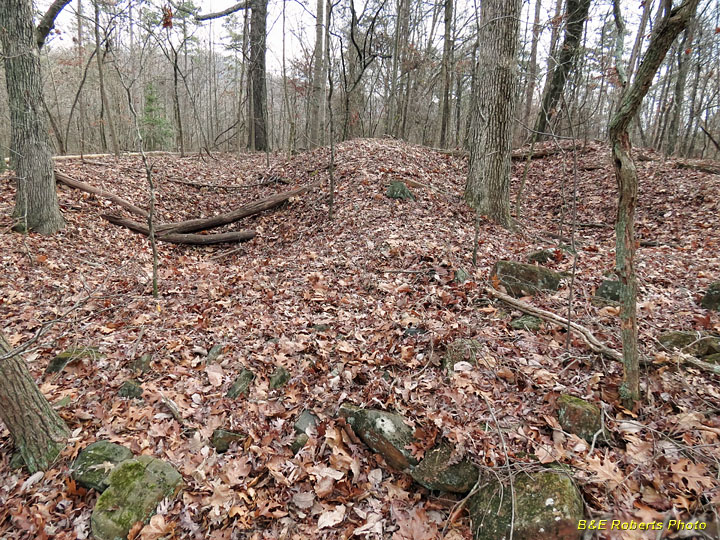 Casemated Two Gun Battery, 15th AC (viewed from behind)
Kennesaw Mtn visible in background. These earthworks are in relatively remarkable condition.
---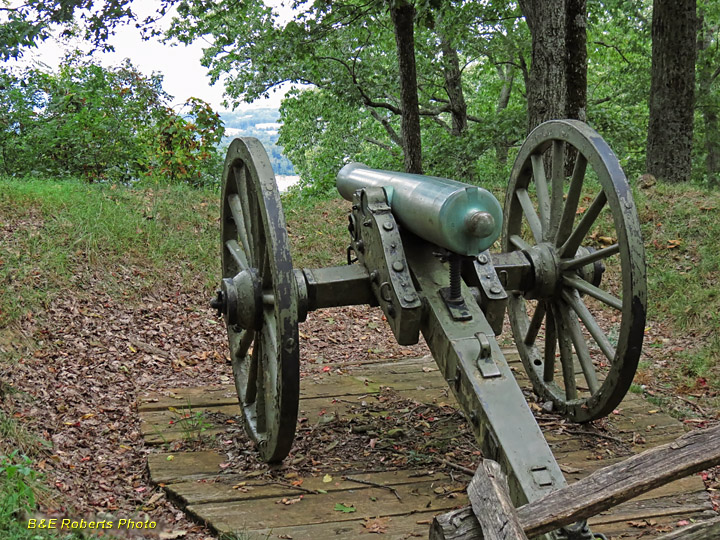 Three (of Four) Artillery emplacements on N side of Big Kennesaw (Walthall's Division)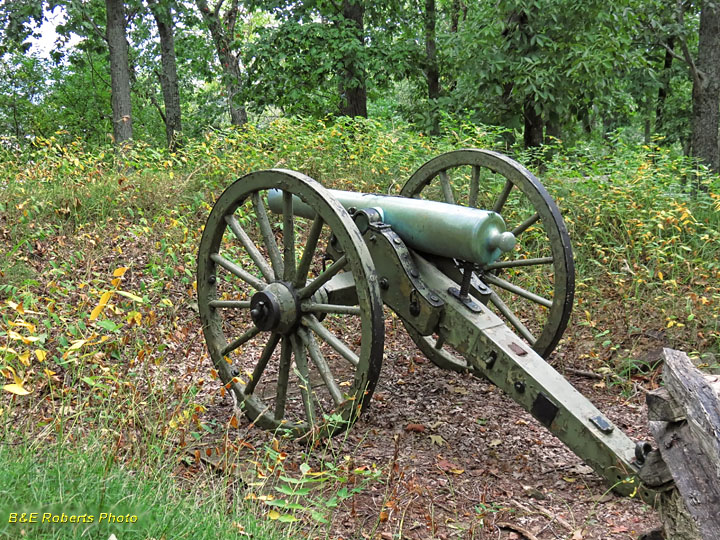 ---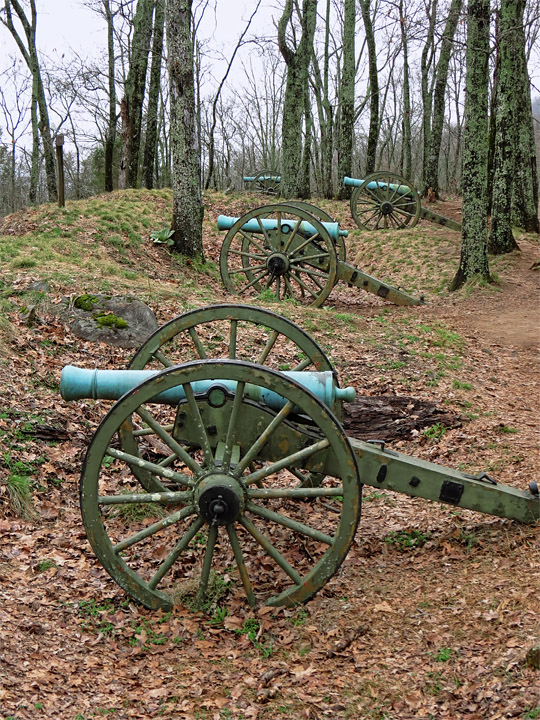 Six pounder Smoothbores at so-called Ft. McBride, Little Kennesaw Mtn.
Note that in 1864, there were 12 pounders at this position.
---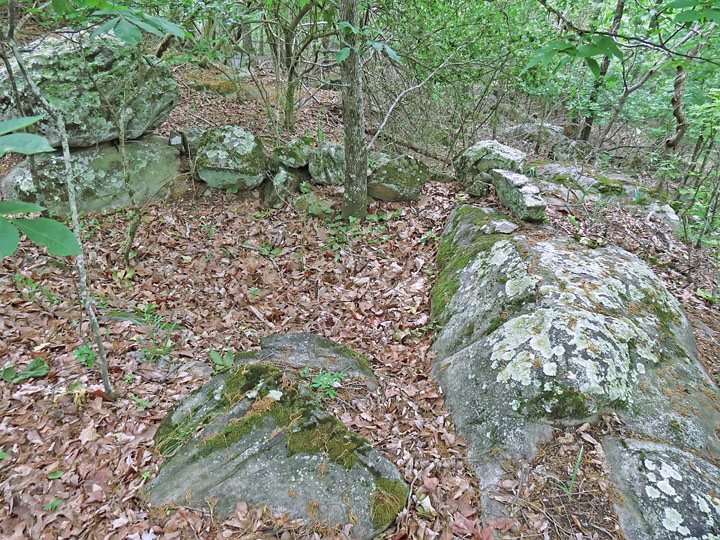 Stone rifle pit - Little Kennesaw
---
Stone rifle pit - Pigeon Hill
---
South of Burnt Hickory Road: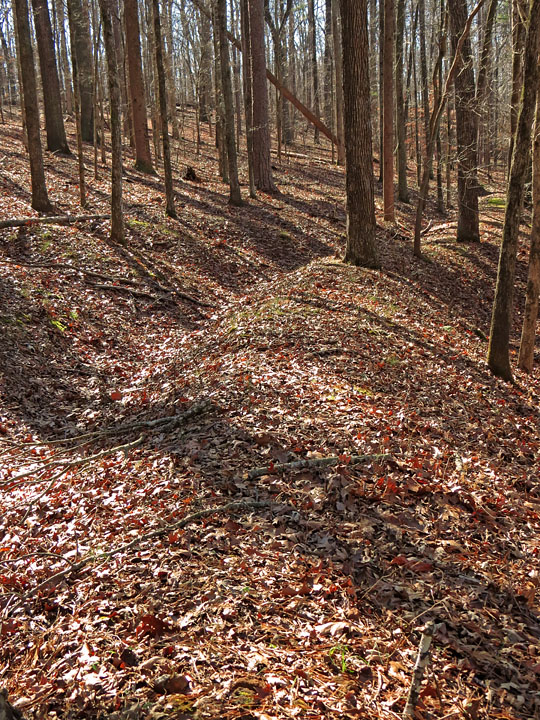 CSA Entrenchments - Walker's Division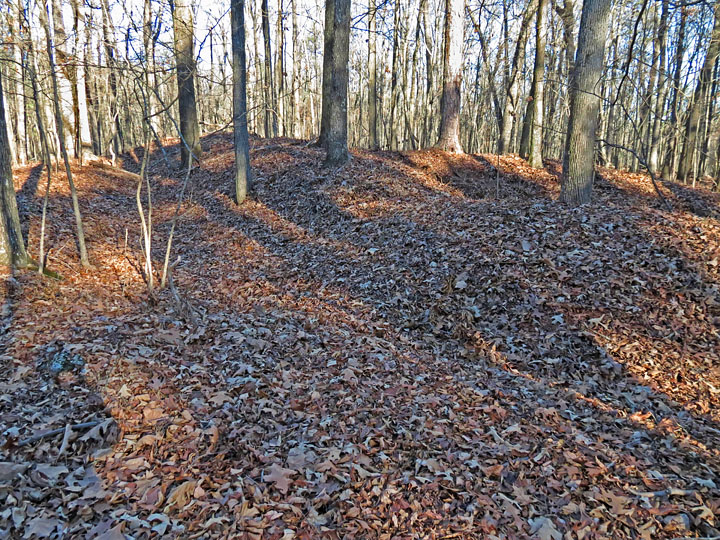 CSA Gun Emplacement - Walker's Division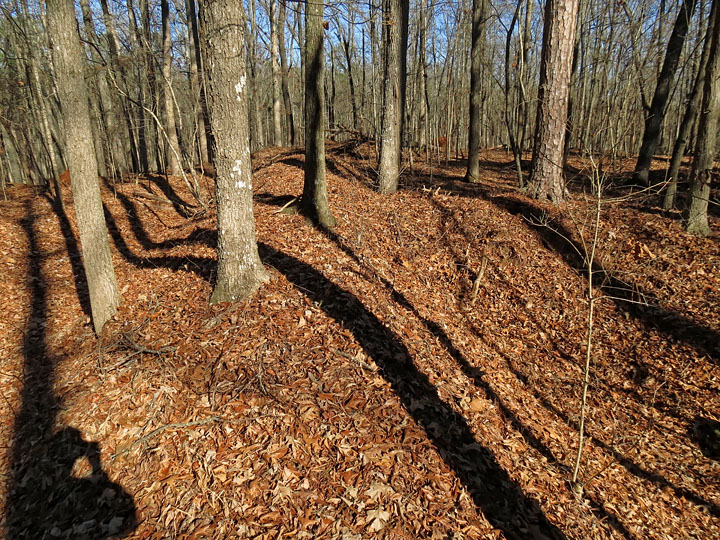 Nearby Gun Emplacement - Walker's Division
---
Gist's Salient - CSA, Gist's Brigade, Walker's Div.: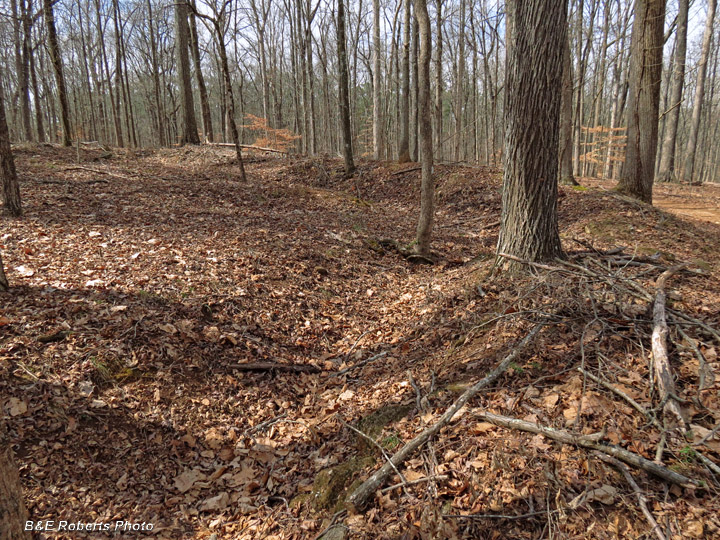 Gist's Salient - NE corner
---
CSA Chevrons - Bates Division, Lewis' Brigade:

Just south of Noses Creek, the Confederates made a line of terraced small lunettes on the slope of the bluff.
Each lunette consists of two wings, and thus is in the shape of a chevron. There are a total of eight lunettes,
each spaced about eight paces apart, with each parapet about five feet lower than the previous one.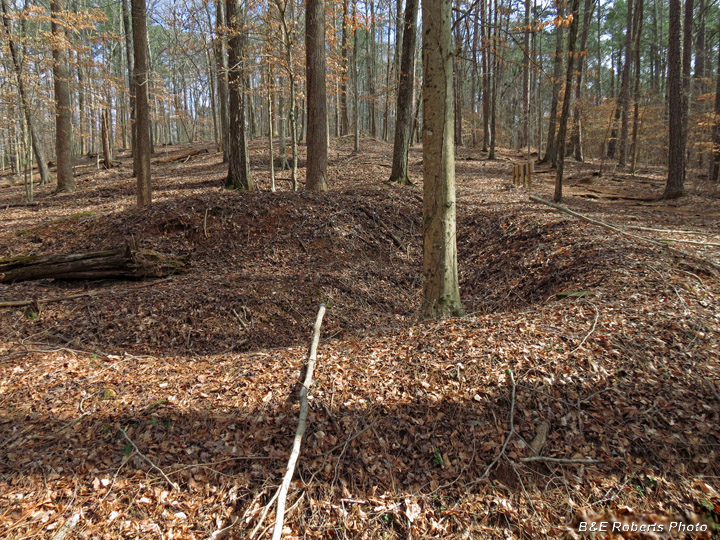 View uphill from bottom Chevron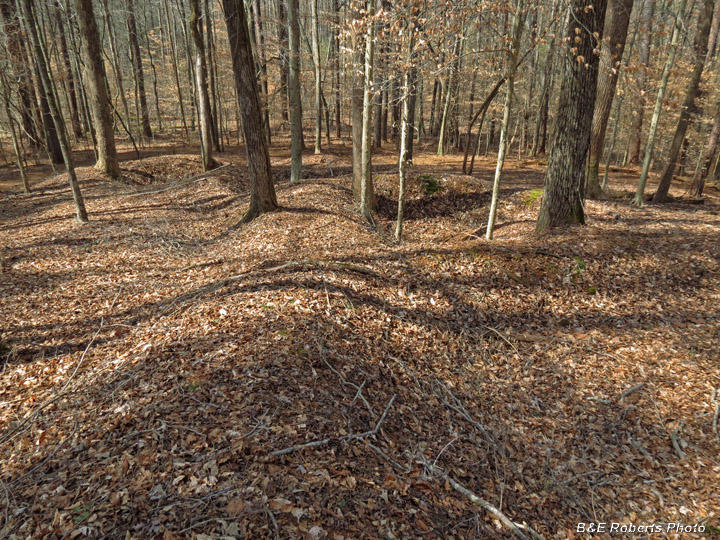 View down from the middle, showing four chevrons
---
South of Dallas Hwy: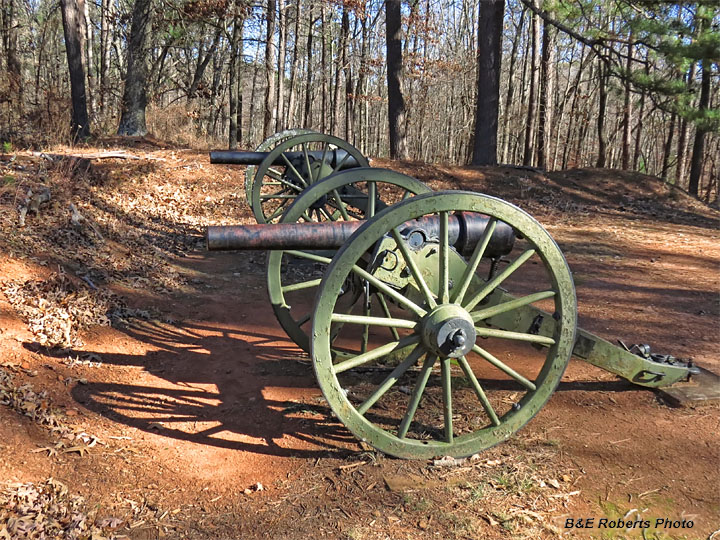 Granbury Redoubt
---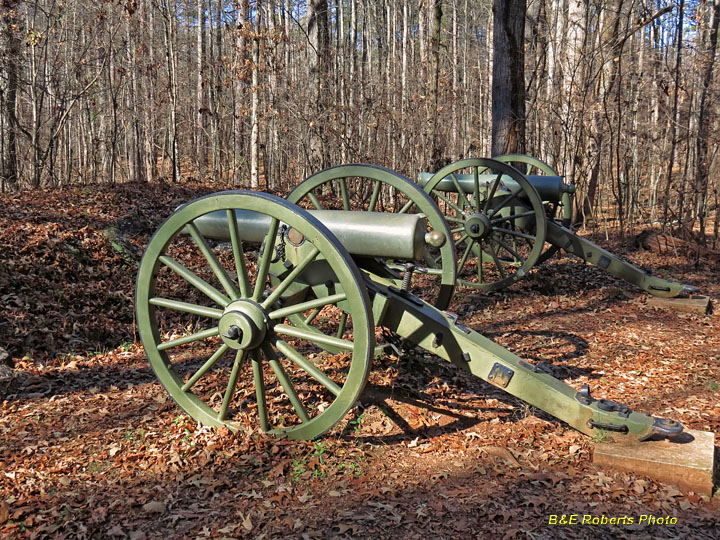 Turner's Mississippi Battery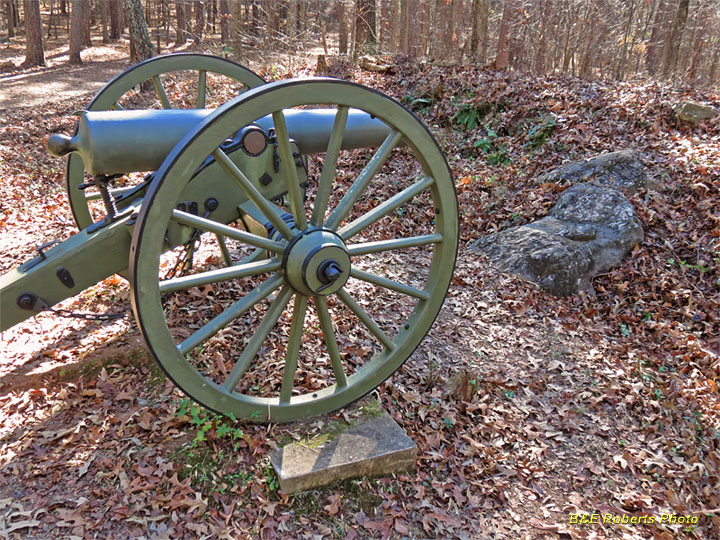 Ultramafic outcrop in relation to gun position and battery earthworks
---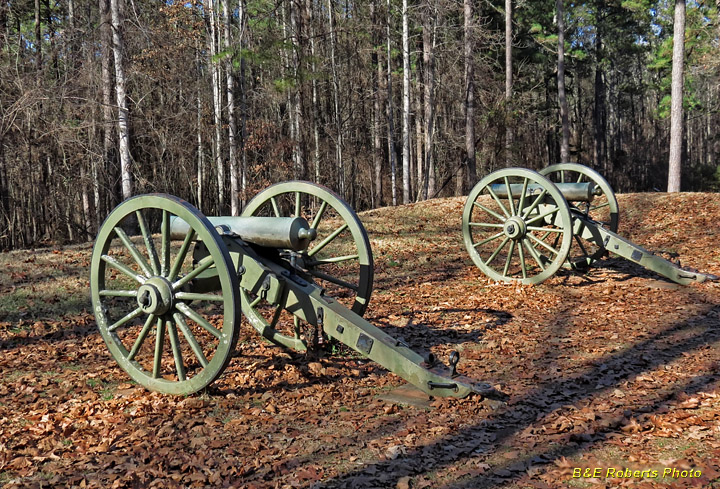 Mebane's Tennessee Battery
---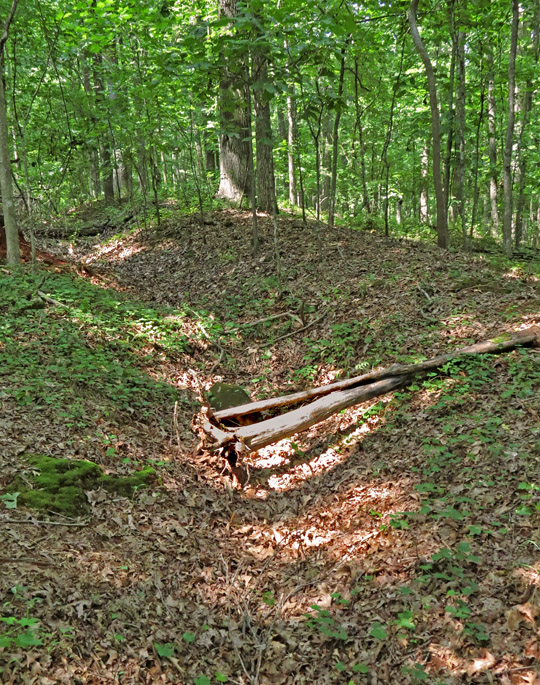 Union entrenched ridge crest (Stanley's Division),
WSW and across the branch from the Dead Angle.
---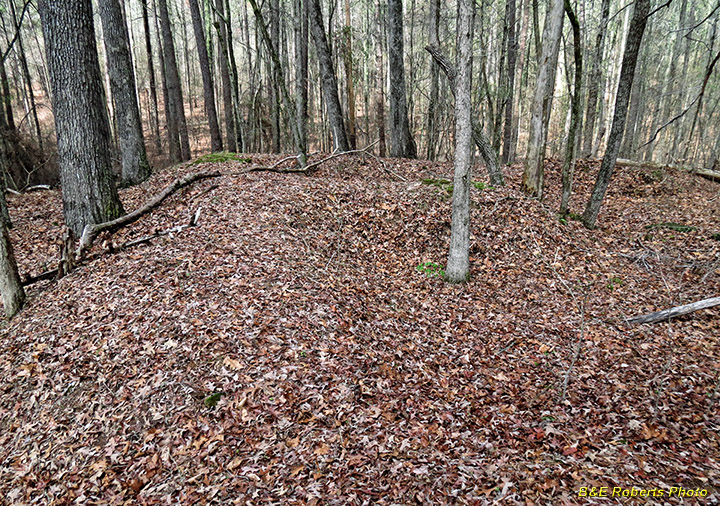 Four-gun CSA artillery emplacement S of Cheatham Hill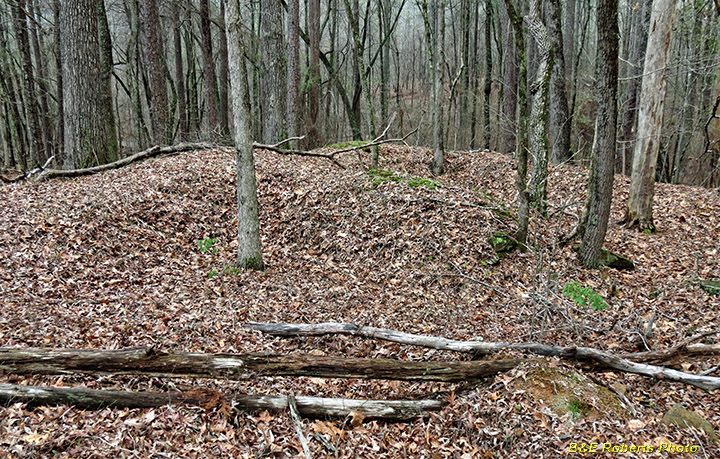 ---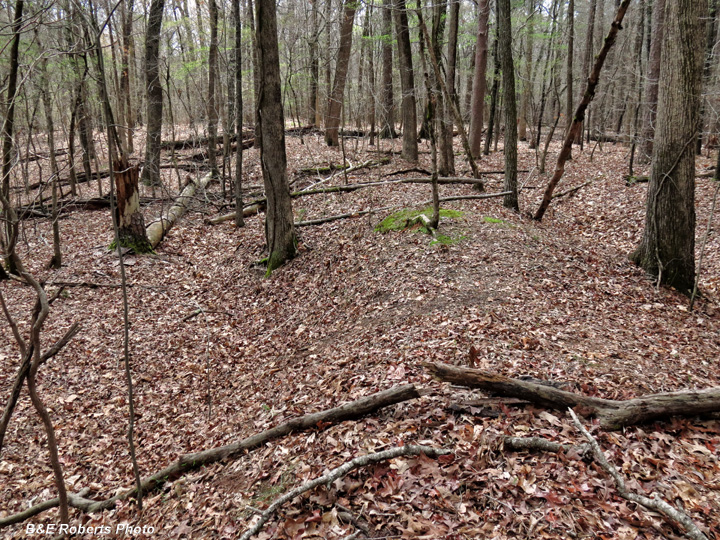 CSA line south of the four-gun battery position
---