November 2014 - Visited for the last hurrah of the foliage season; saw other interesting sights as well...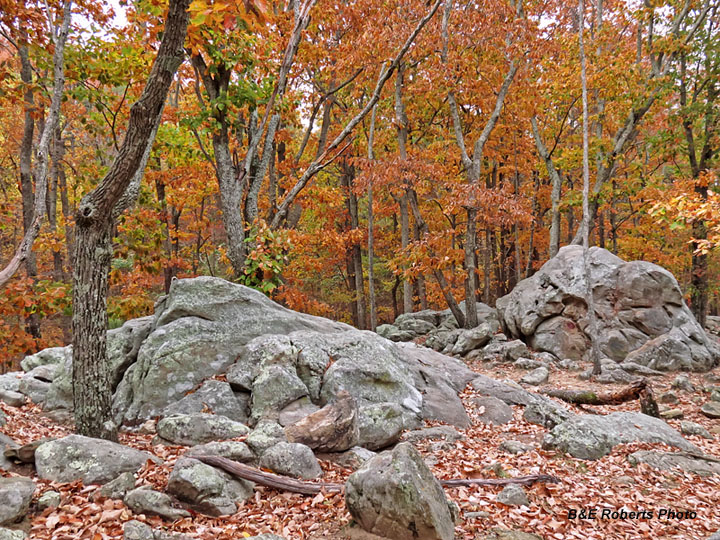 Boulders on Pigeon Hill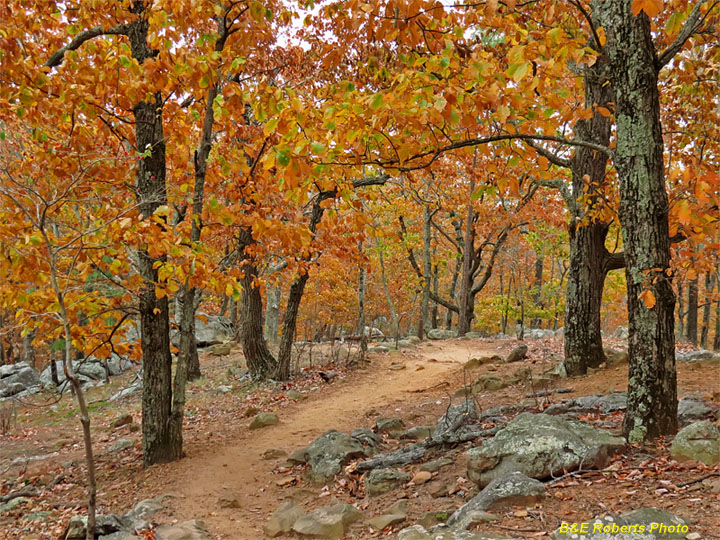 Chestnut Oaks along the trail, Pigeon Hill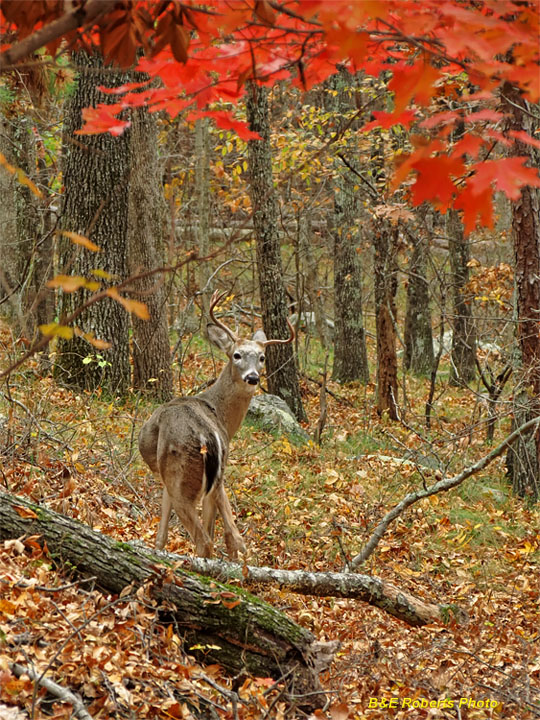 I was heading downhill to photograph a colorful maple
when I spotted a doe; then the nearby buck spotted me.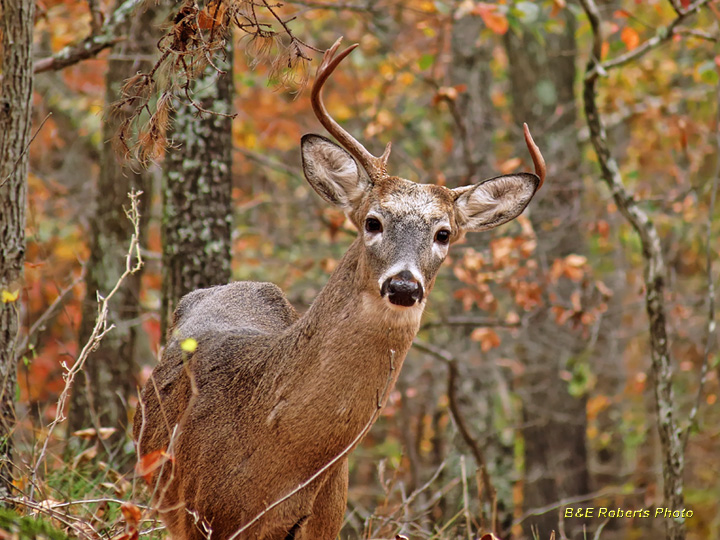 I took a few photos of the maple, acting as if I didn't know
the two deer were there, but they were rather curious.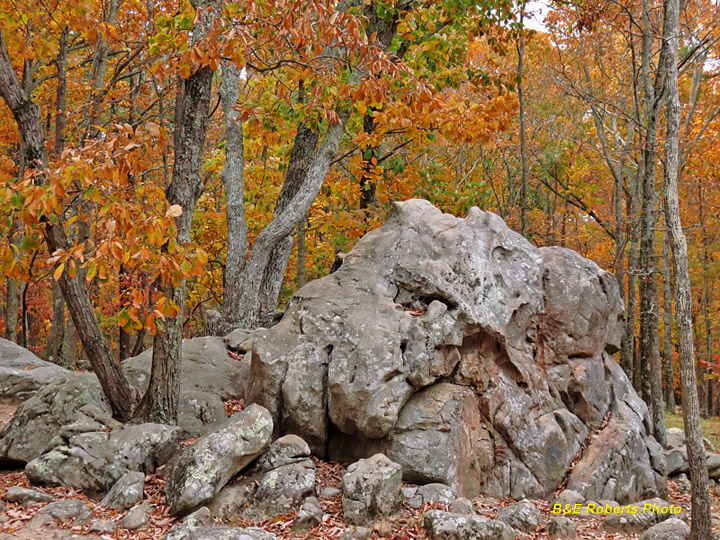 "The Big Rock"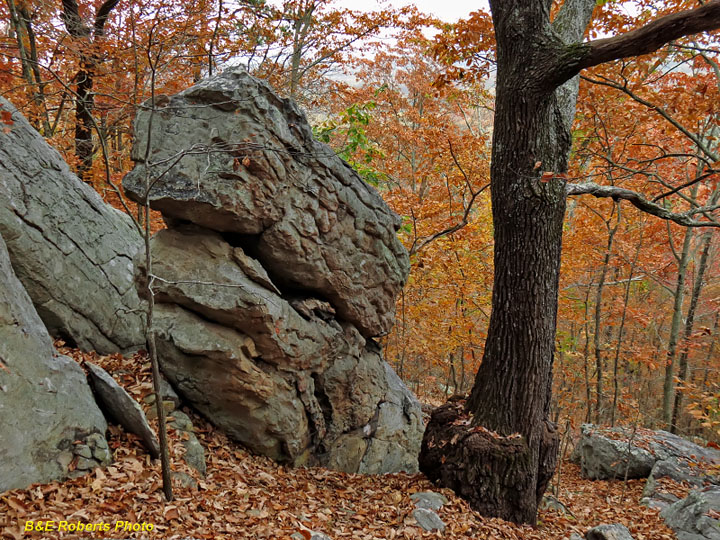 Southern slope of Little Kennesaw
---
Some unexpected blooms...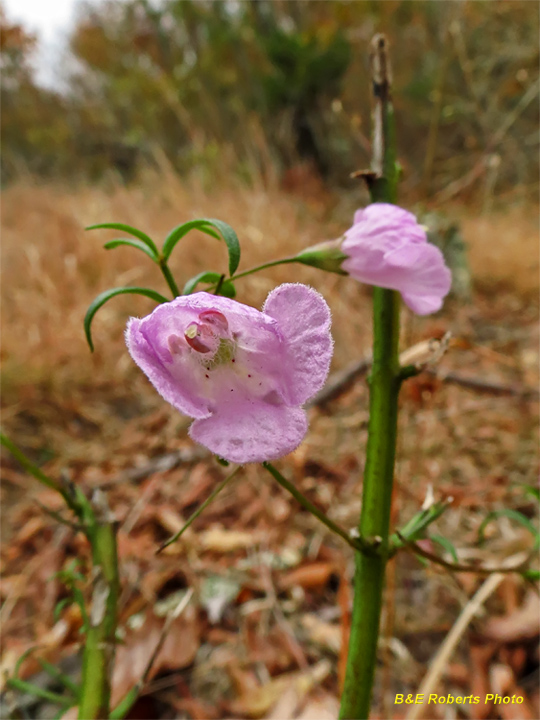 Slender Gerardia (Agalinis tenuifolia)
I wasn't really looking for any wildflowers at this time of year, but found these
blooms. Looks like deer ate most of this plant, which was the only one I saw..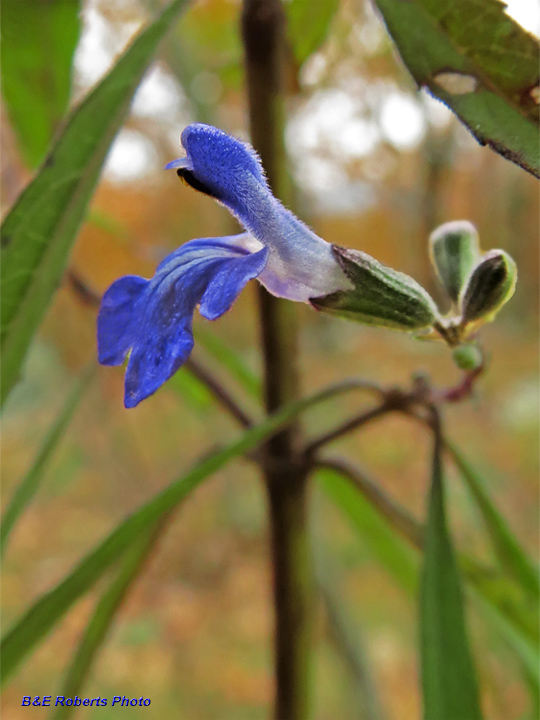 Wild Blue Sage (Salvia azurea)
These flowers were even more unexpected and took me longer to
identify. I didn't expect to see sage in this wooded environment.
---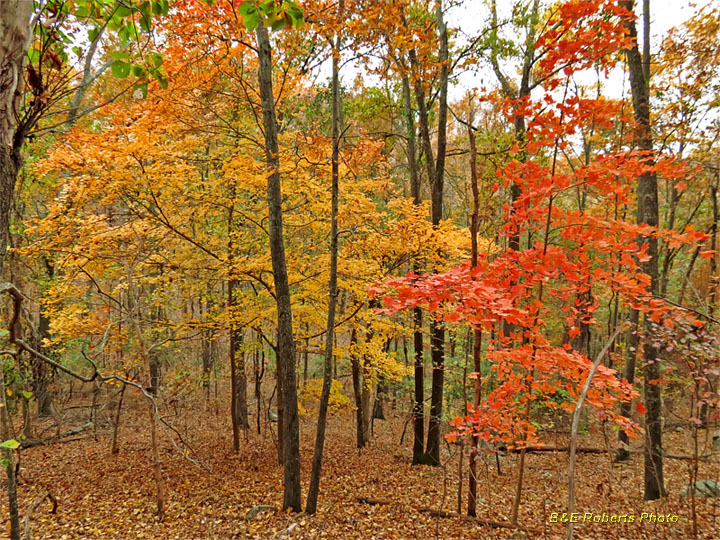 Yellow and Red
---