In early 2014, a pair of Red-Shouldered Hawks started building a nest high up a poplar
tree in our yard. They subsequently hatched, raised and fledged two young hawks.

In late February, I spotted the female hawk in a tree out back.
After a while, the male appeared and they briefly mated.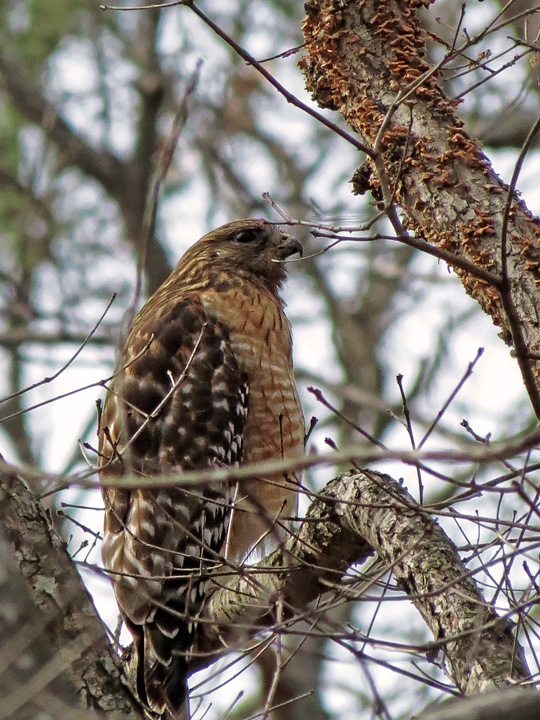 The female was perched on this branch for about 10 minutes...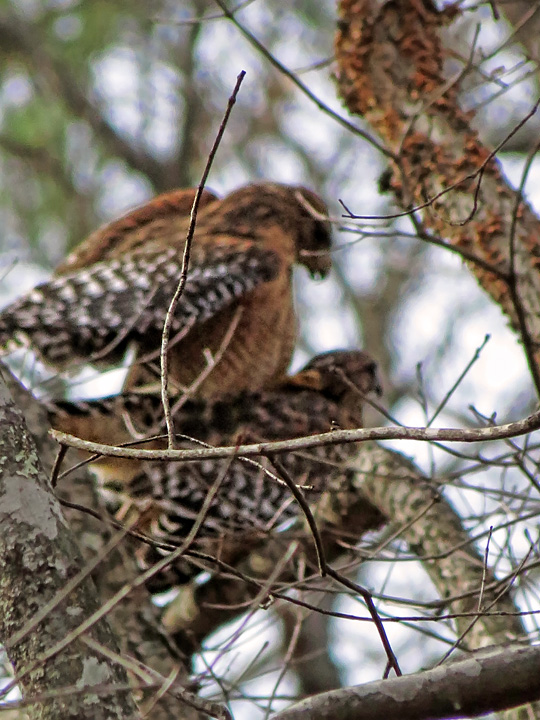 Soon afterwards, a brief mating...
The image is not well-focused; I included it because their mating is part of this saga.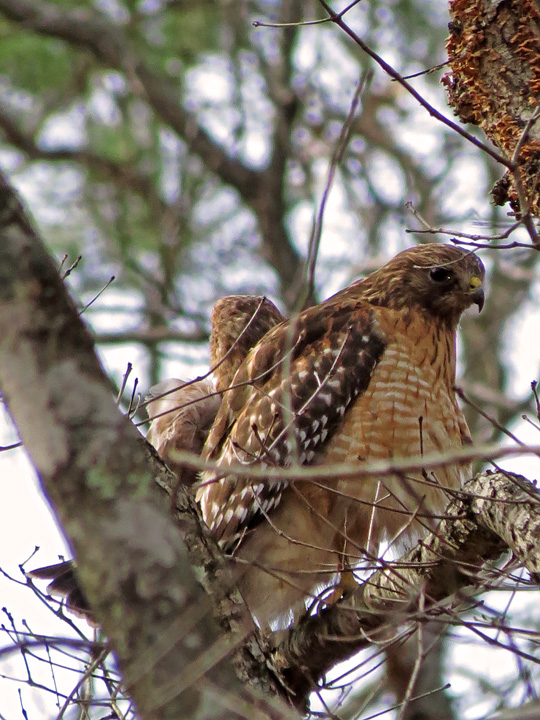 Twenty seconds later, the pair was nonchalantly sitting together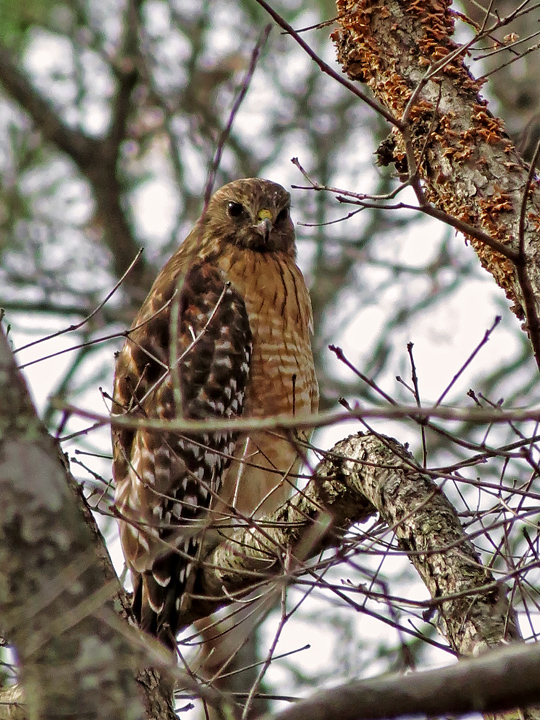 Another half minute, and the male was gone.
---
By early March, there was nest-building activity high up in a poplar tree: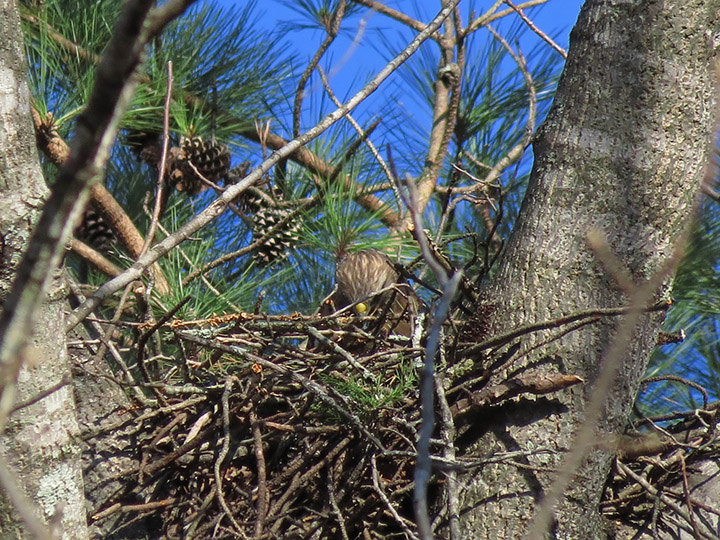 In the new nest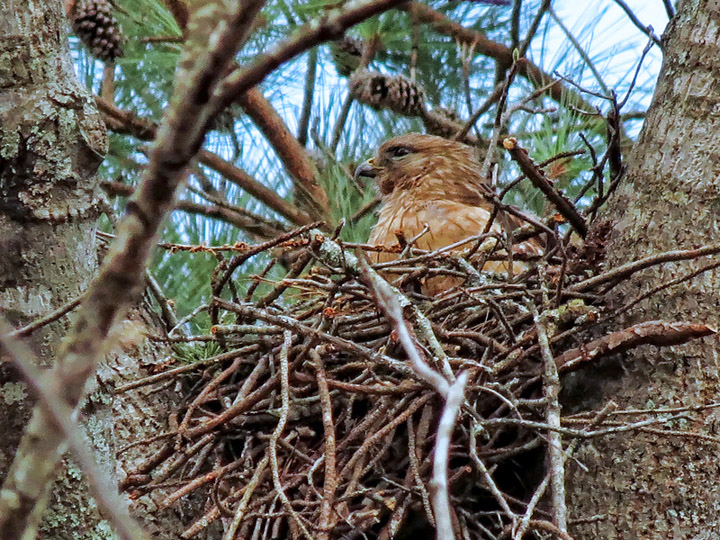 ---
While building the nest, the hawk pair used this nearby abandoned squirrel nest as a feeding platform: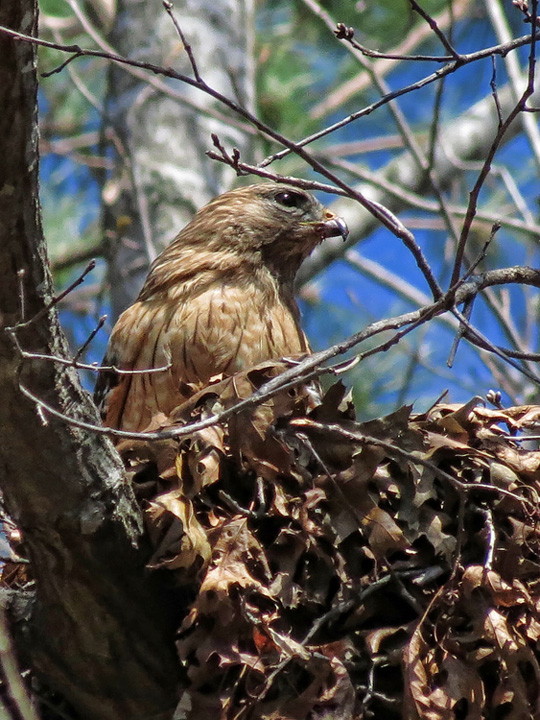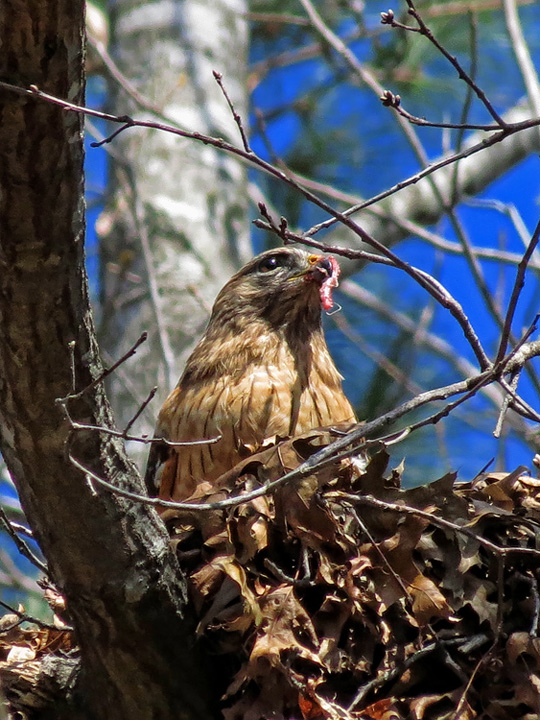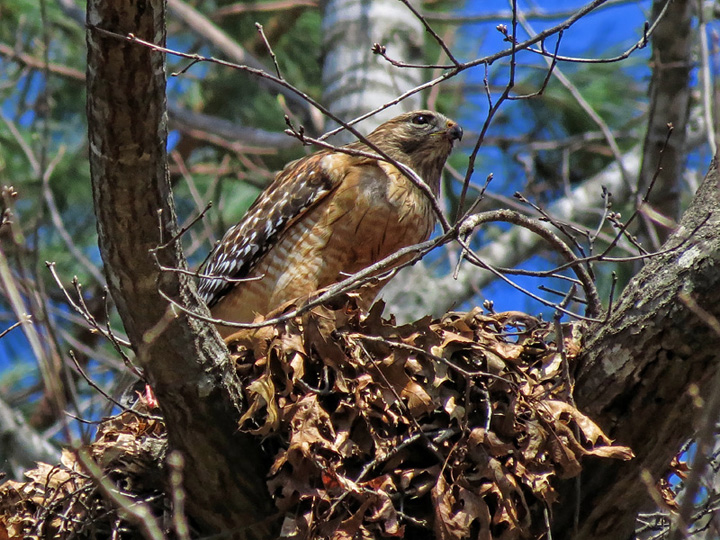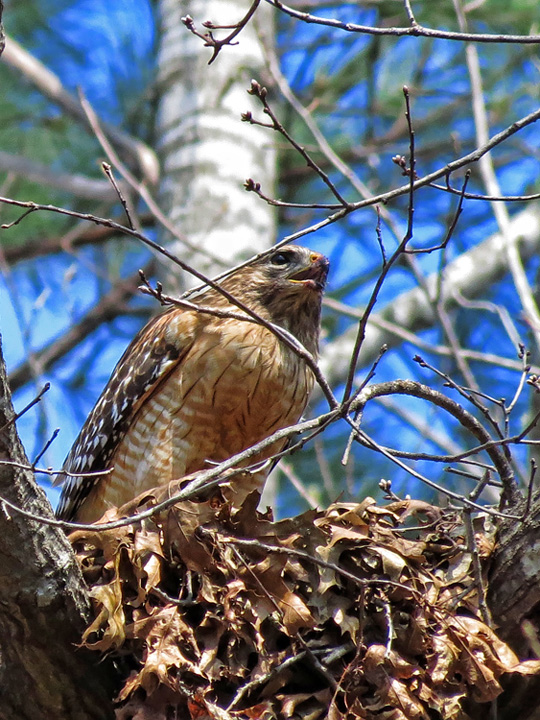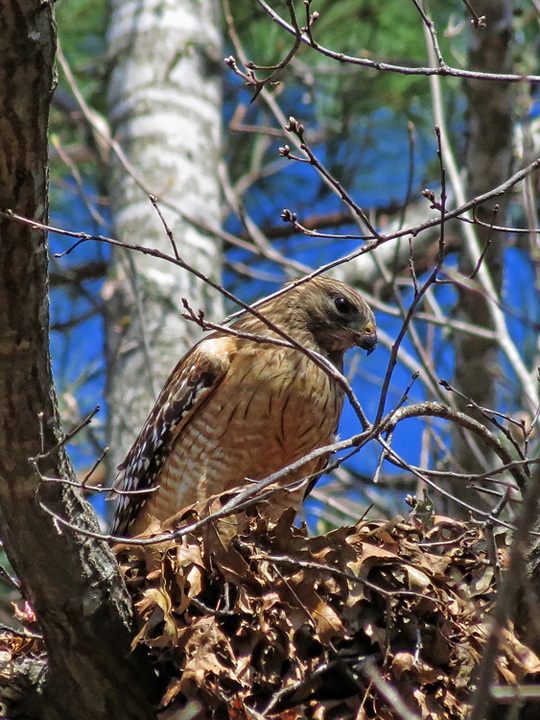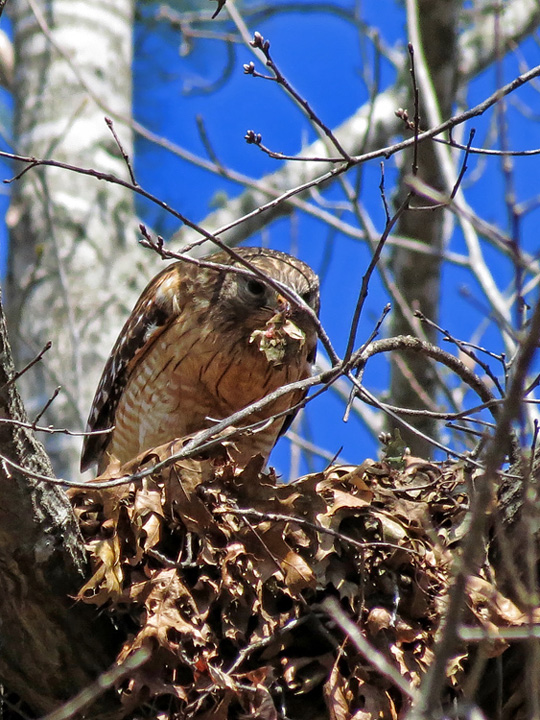 ---
Perch between the feeding station and the new nest: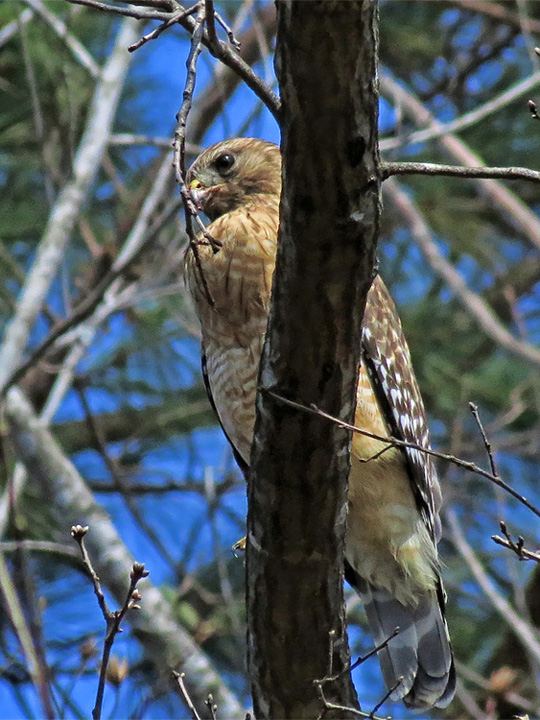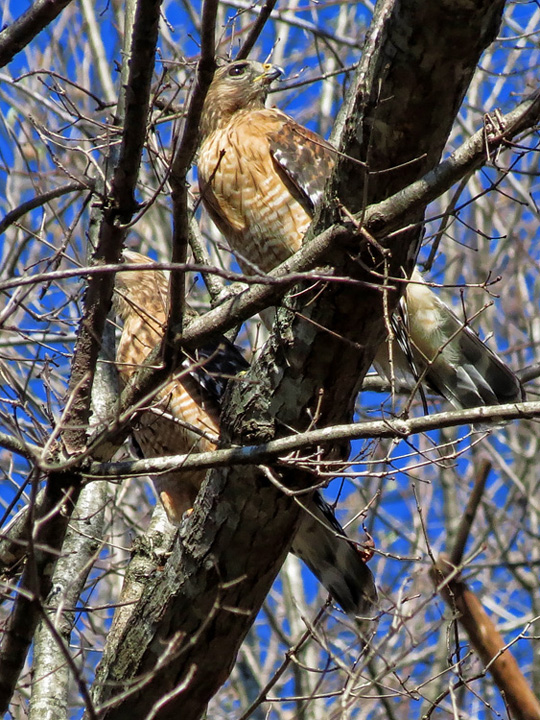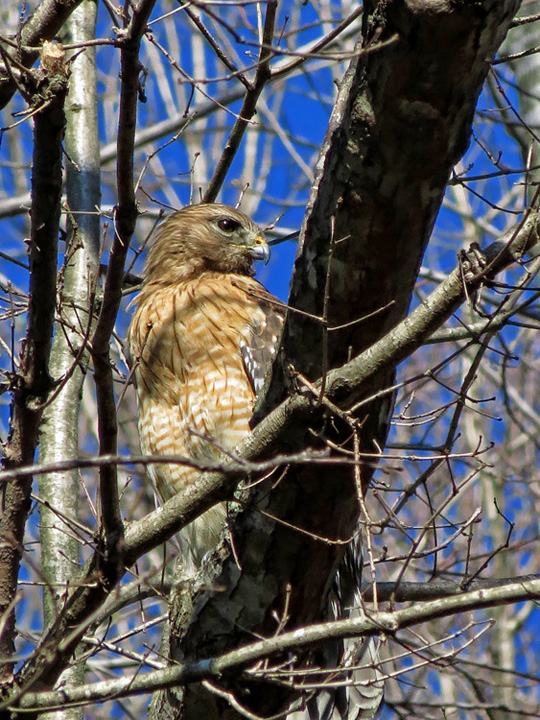 ---
The trees leafed out, and we didn't see much activity for about a month.
Then, in mid May, through holes in the foliage: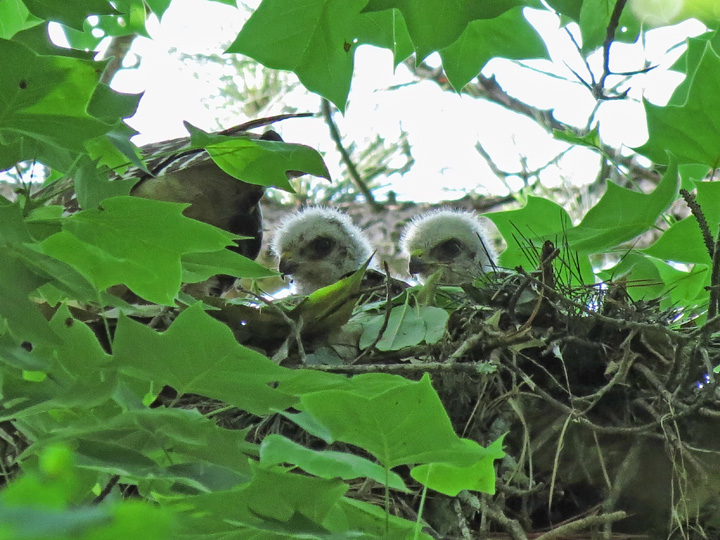 A pair of chicks!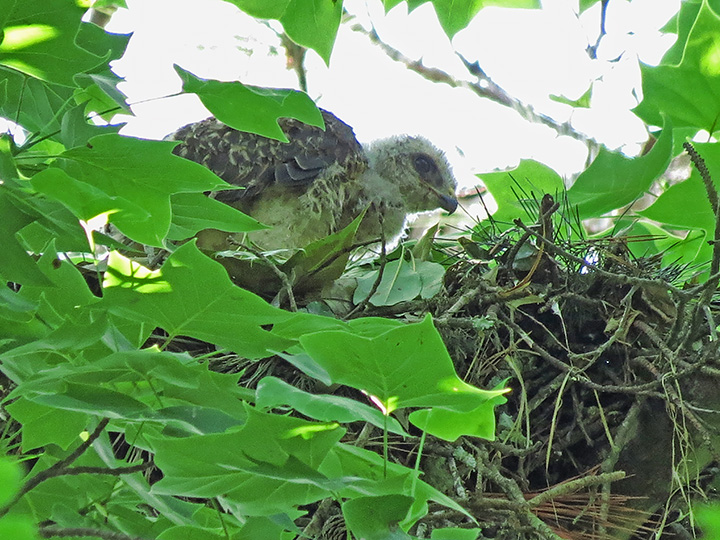 Head of one chick behind the butt of the other.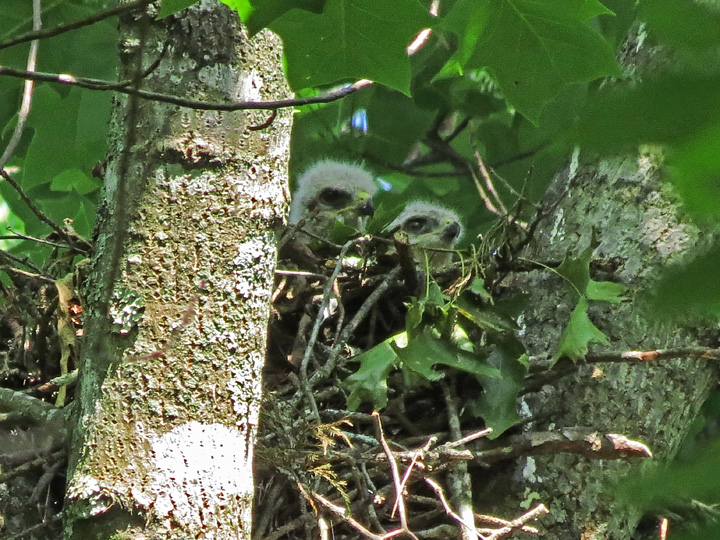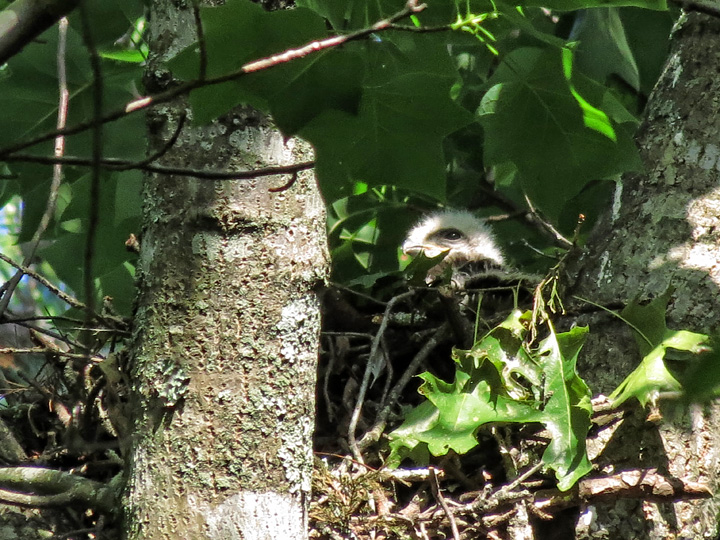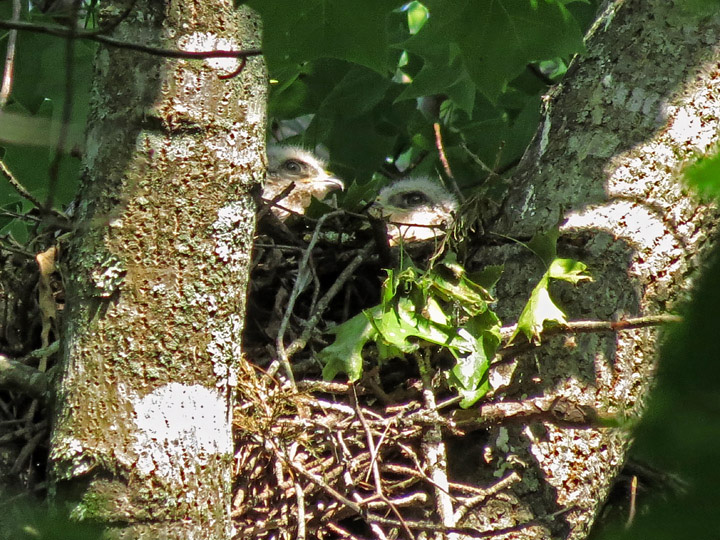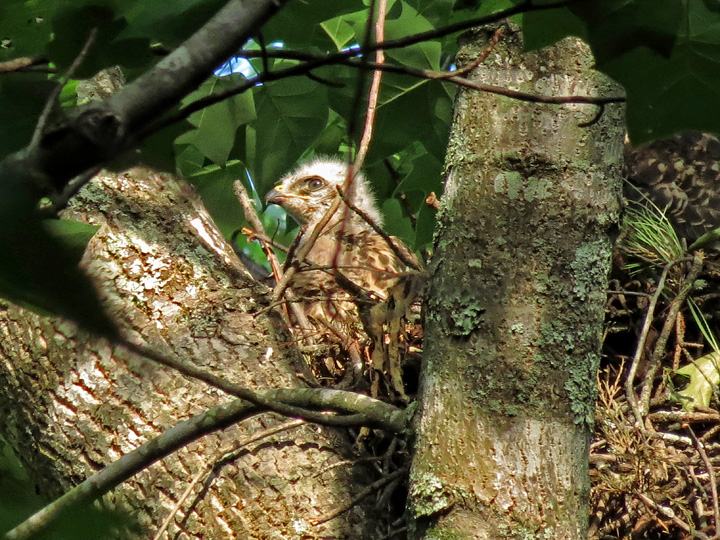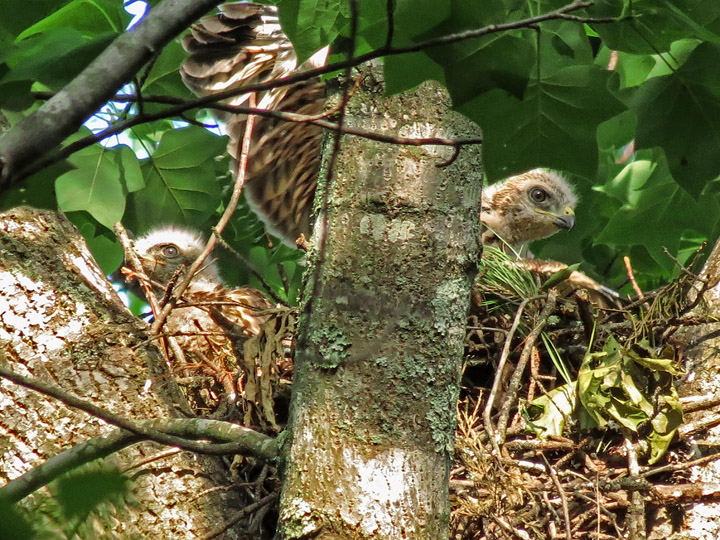 Trying out the wings.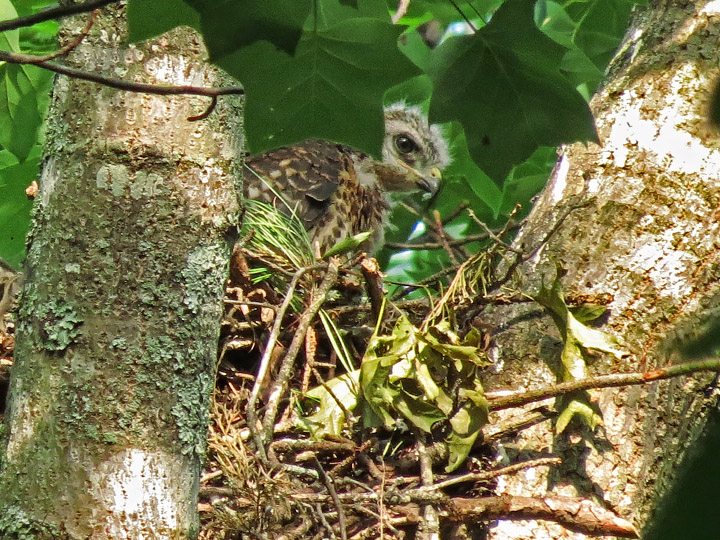 ---
Both parents hunted, but there was always at least one close by.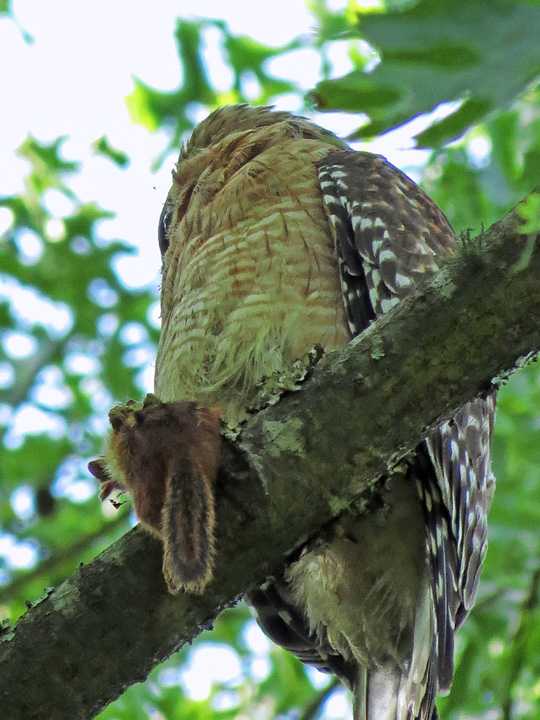 Parent with a chipmunk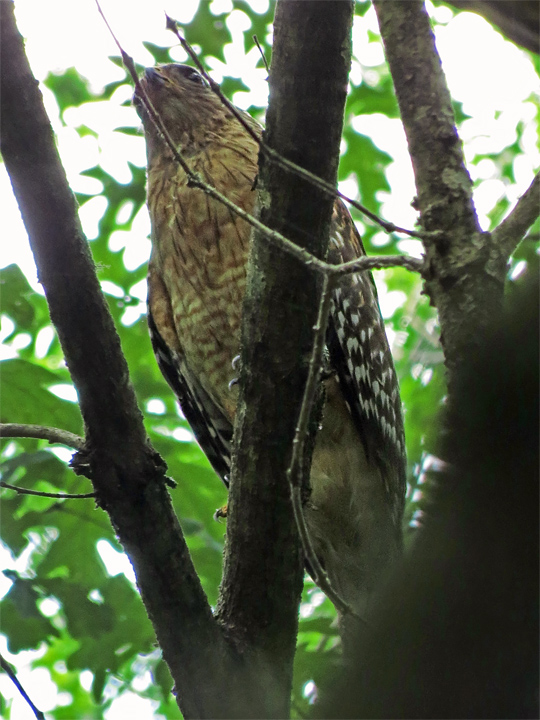 ---
Back at the nest, the two chicks were growing like weeds: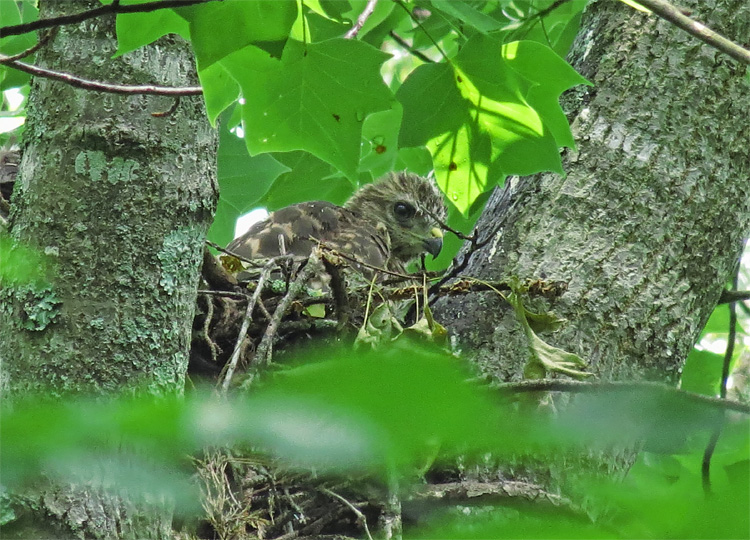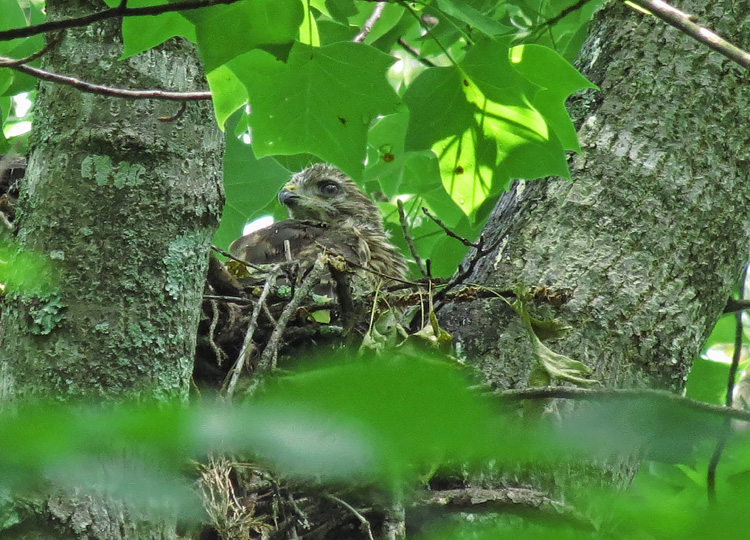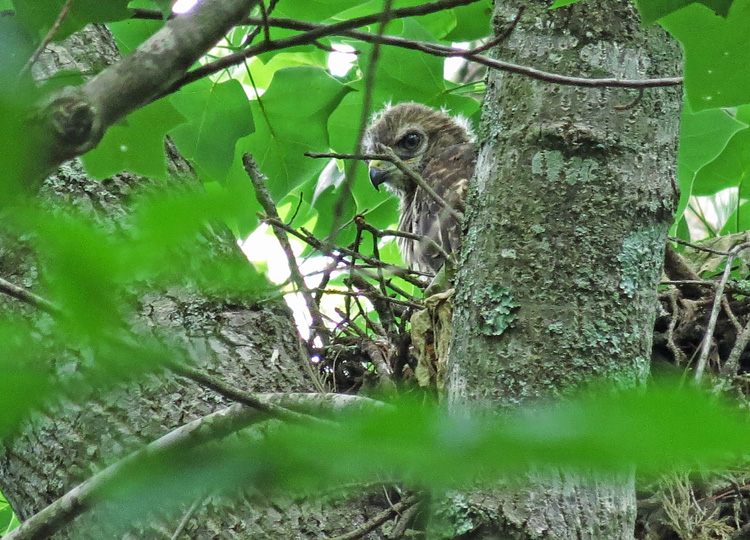 ---
Feeding time: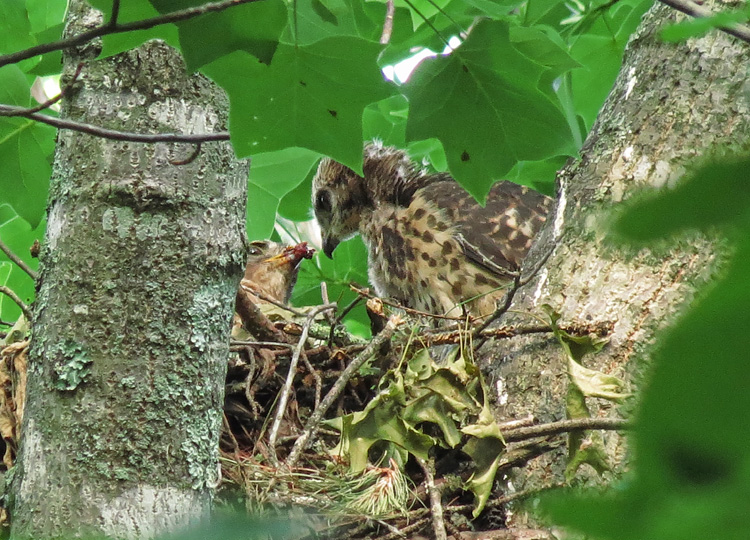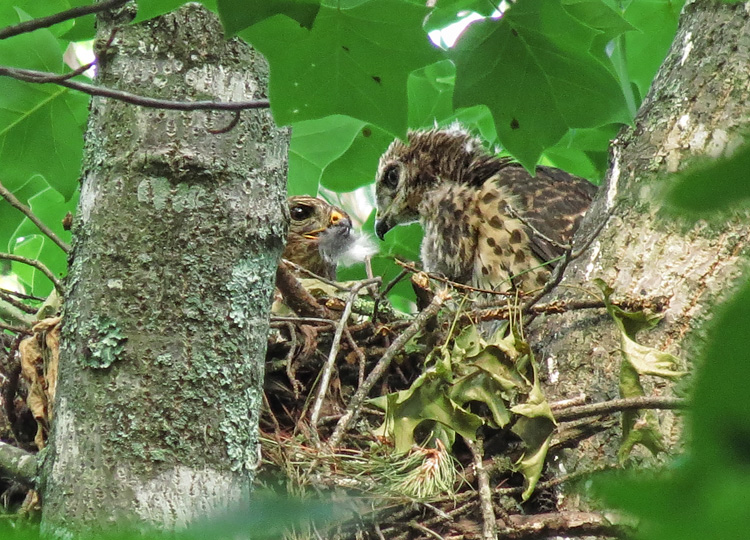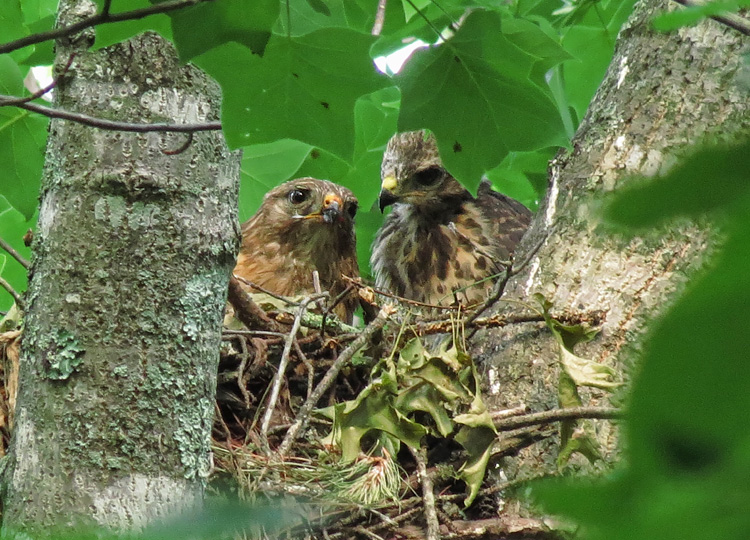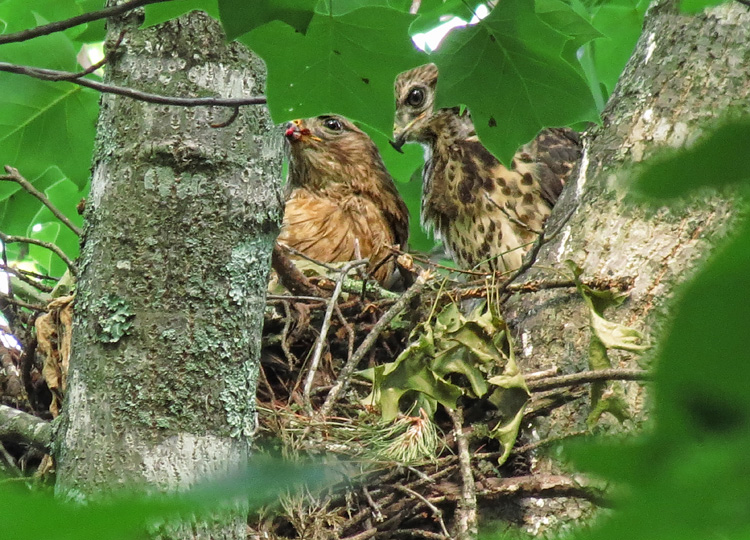 ---
Late May
---
By the first of June, they were already venturing out of the nest onto branches: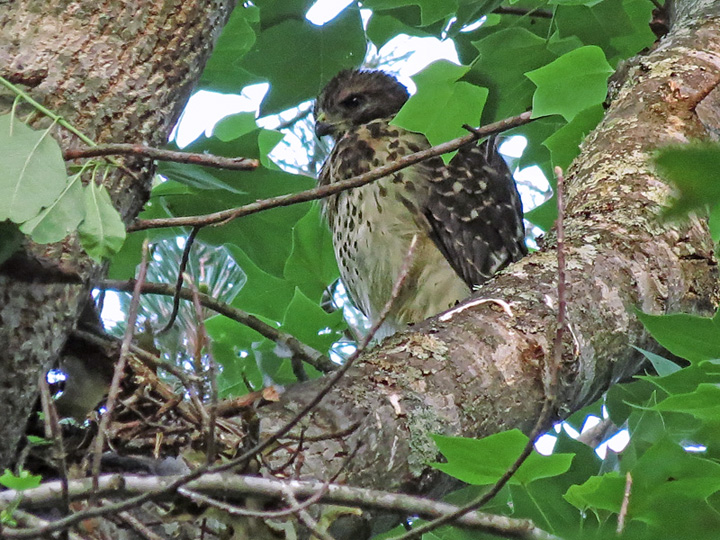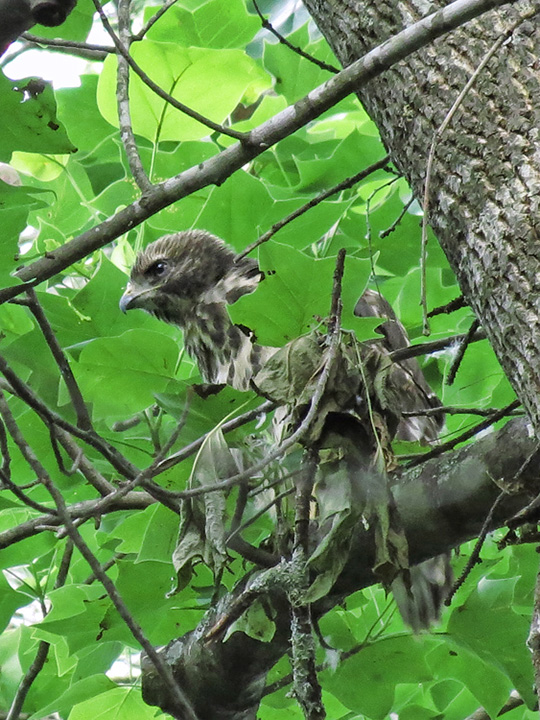 ---
Within a week, the nest was empty. These images were taken around the yard in late
June, as the youngsters could be heard calling out as much as hunting! The juvenile
hawks will remain in the area near their parents for 2-3 months, as they learn to hunt: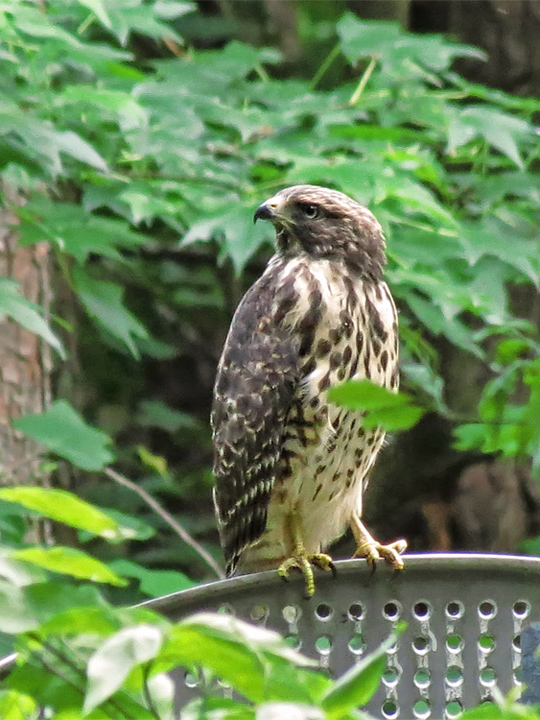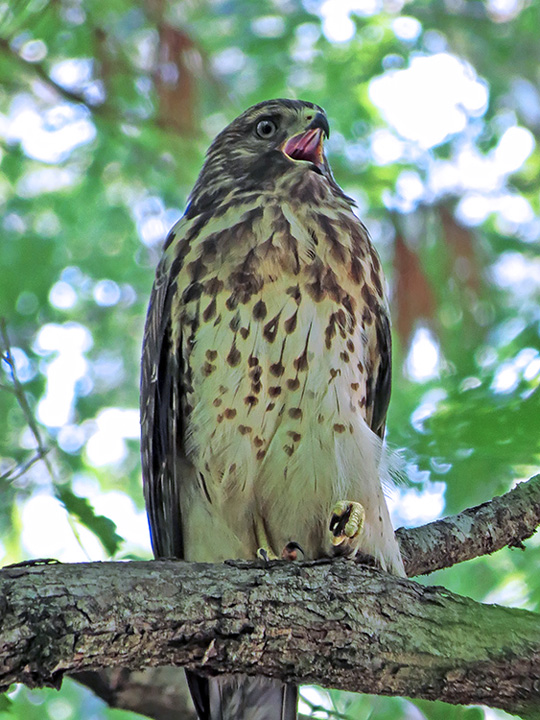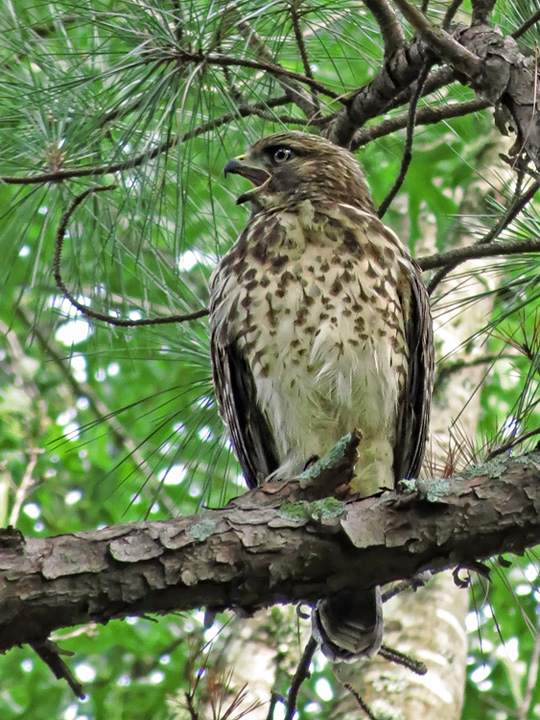 ---