~ Brasstown Falls, Oconee Co., Sumter National Forest ~
Upper Brasstown Falls, aka Brasstown Cascades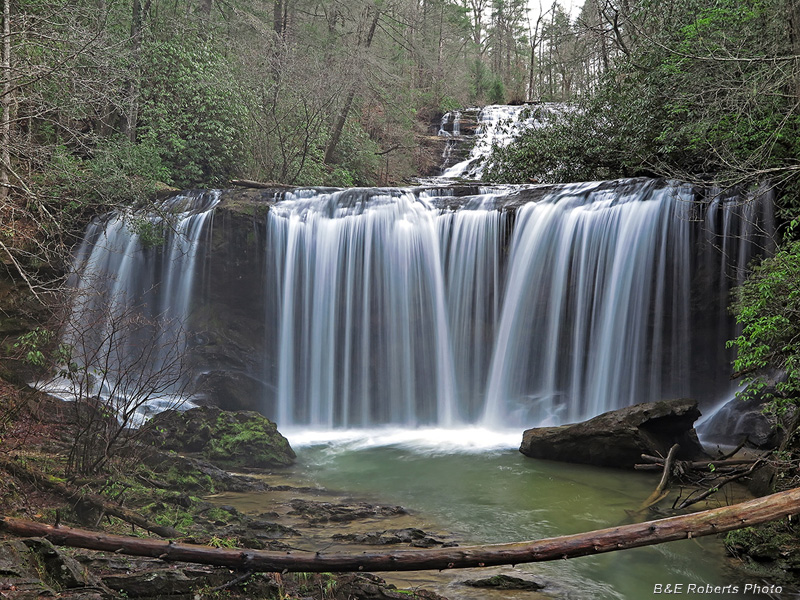 Middle Brasstown Falls, aka Brasstown Veil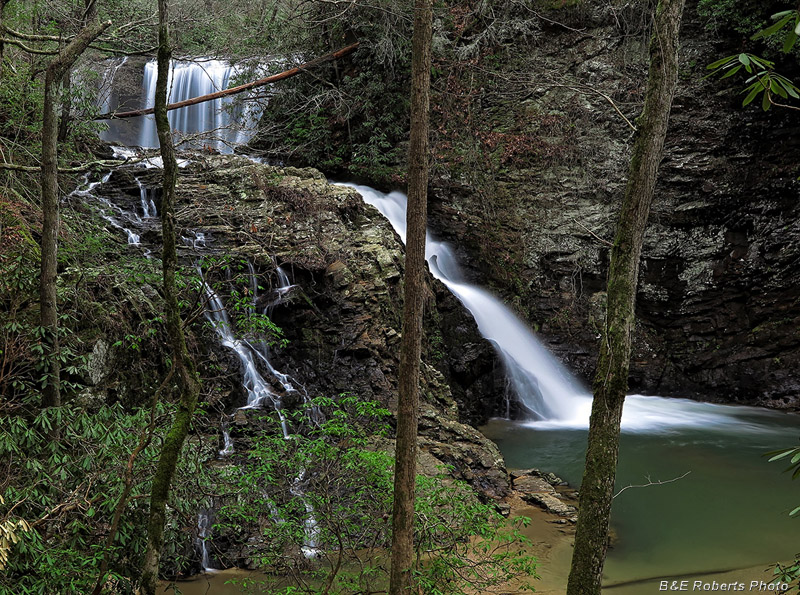 Lower Brasstown Gorge, with Middle and Lower Falls visible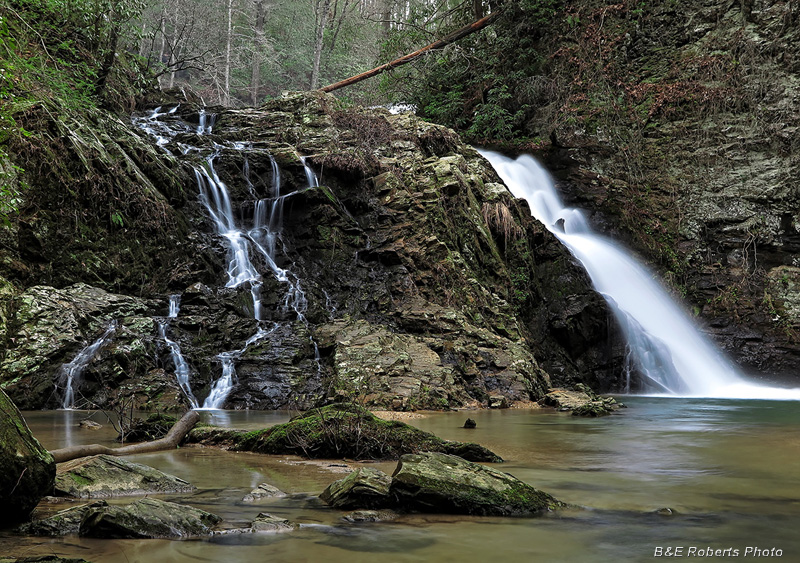 Lower Brasstown Falls, aka Brasstown Sluice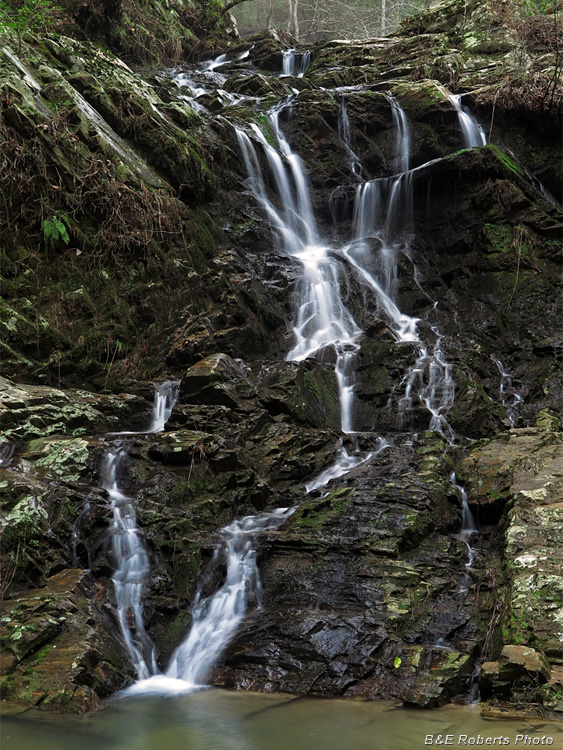 Trickle detail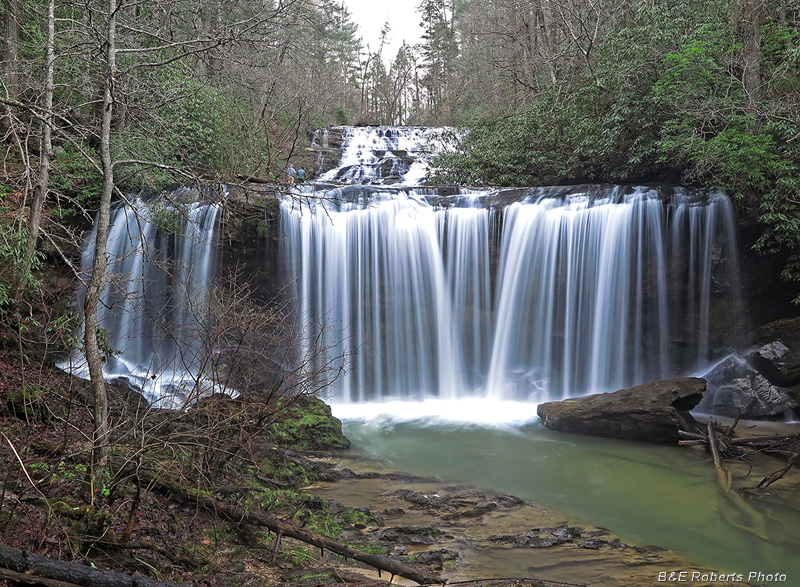 Another view of Middle Falls on the way out of the gorge
See two figures near middle left for scale.
---
Reaching Little Brasstown Falls requires a crossing of the main creek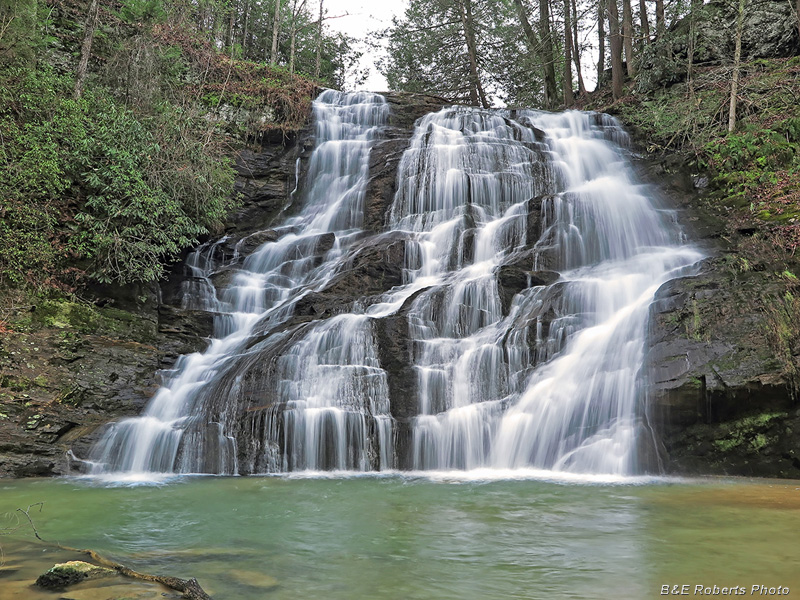 Little Brasstown Falls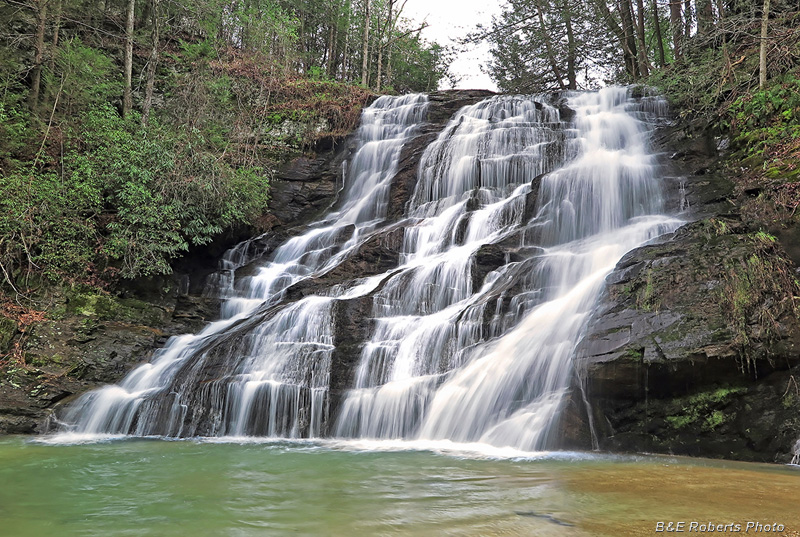 A different angle on Little Brasstown Falls
---
~ Falls on Reedy Branch, Oconee Co., Sumter National Forest ~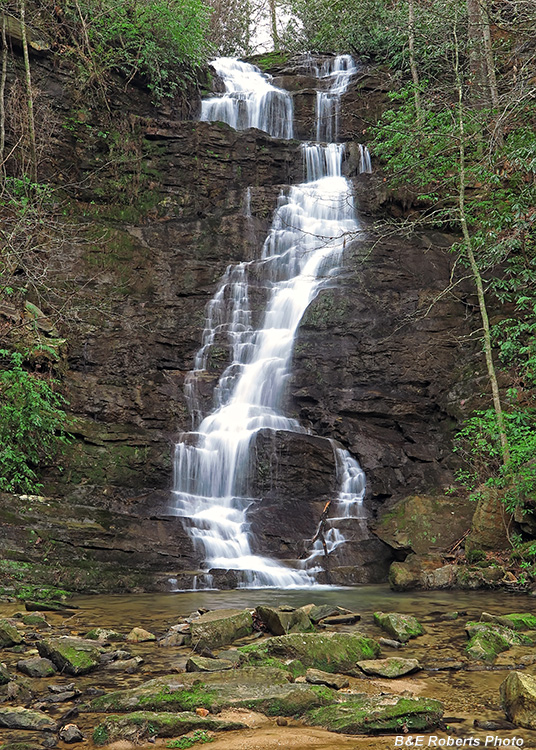 Reedy Branch Falls, also known as Burson's Falls
There are some interesting stone walls at the trailhead to Reedy Branch. This was to be a subdivision
entrance but was purchased by the Forest Service many years ago before any homes were built.
---
~ Yellow Branch Falls ~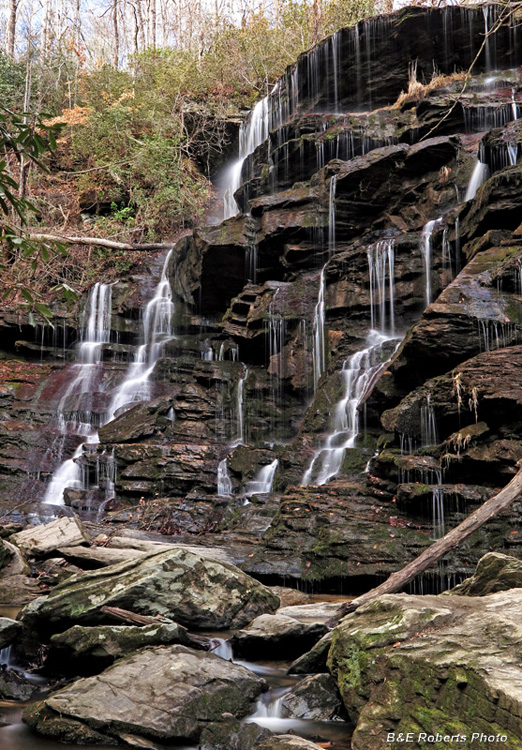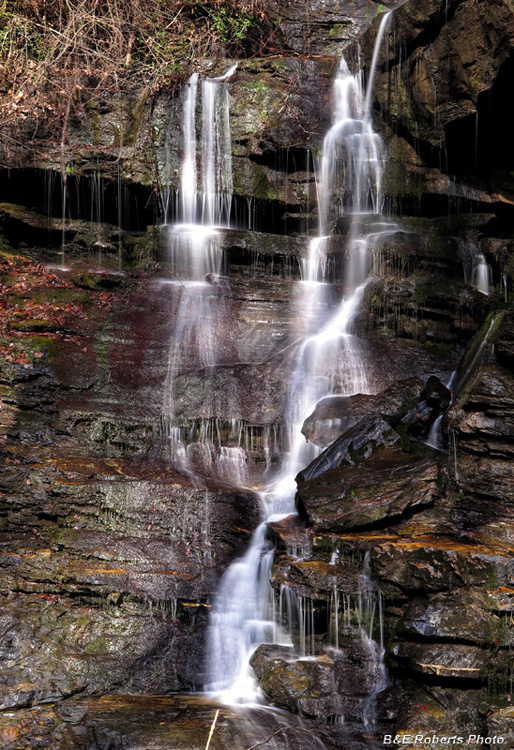 ---
~ Issaqueena Falls, on Cane Creek ~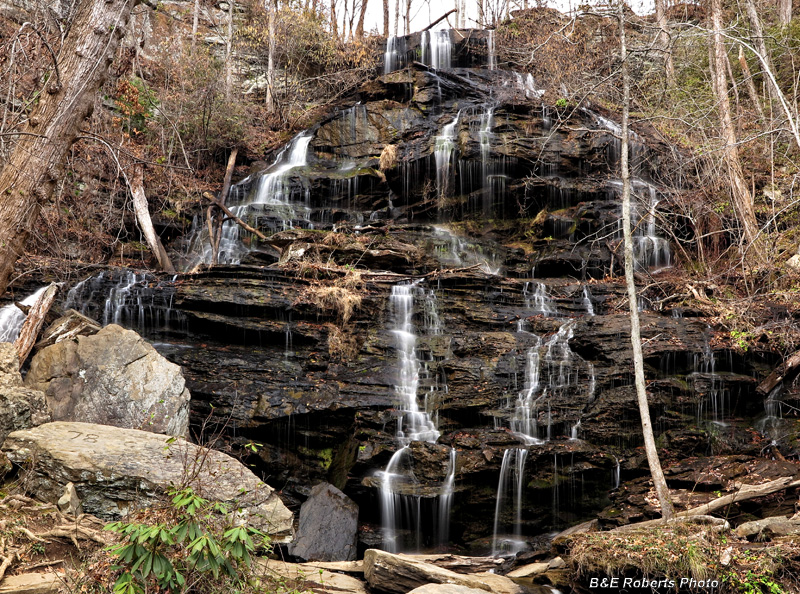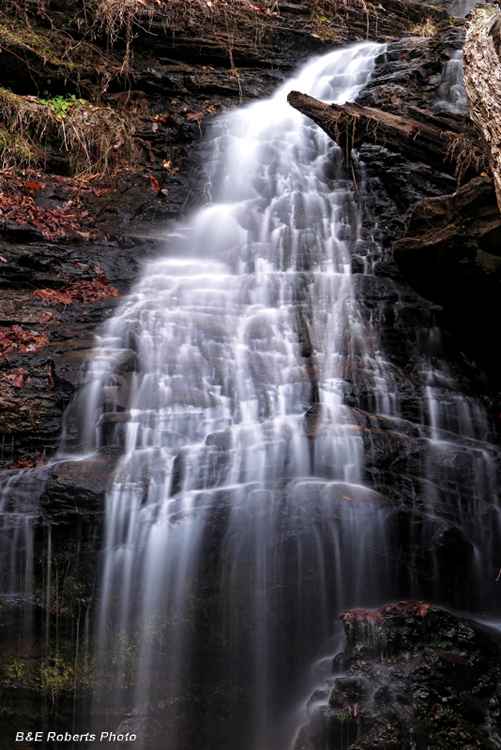 [ Go to Yellow Branch and Issaqueena Falls album for additional images of these falls. ]
---