~ Minnehaha Falls, Rabun Co. ~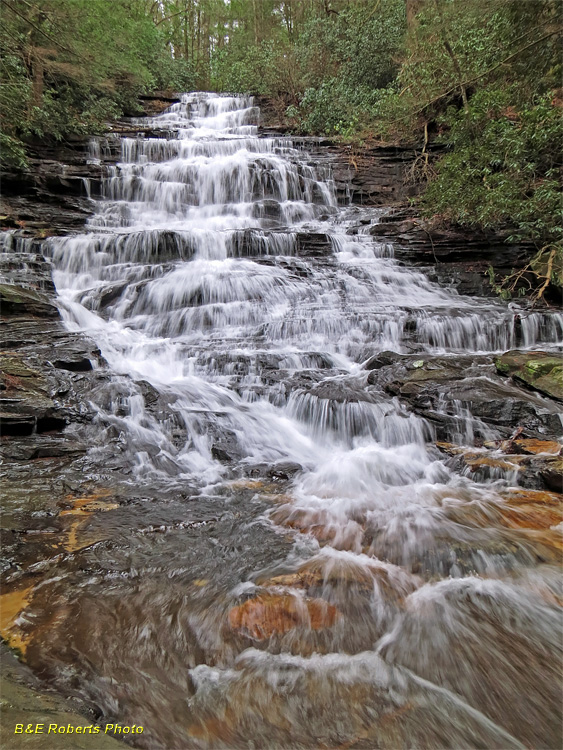 Forgot my tripod, so this was the slowest shutter speed I could manage.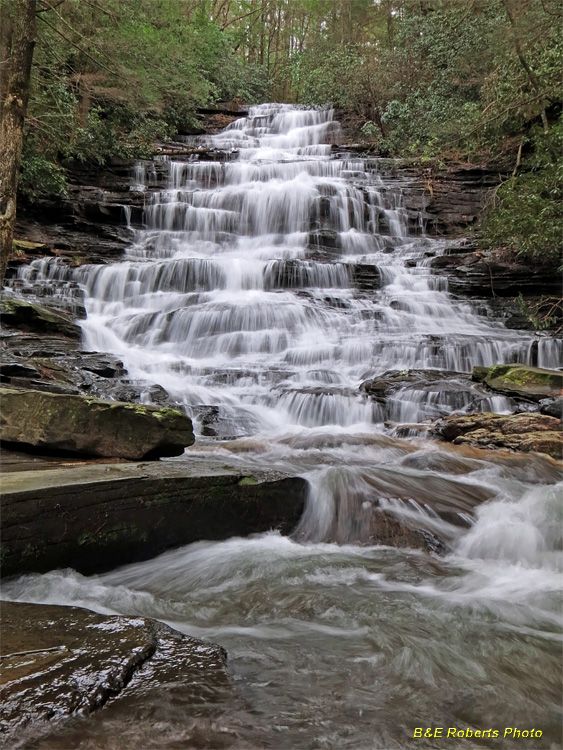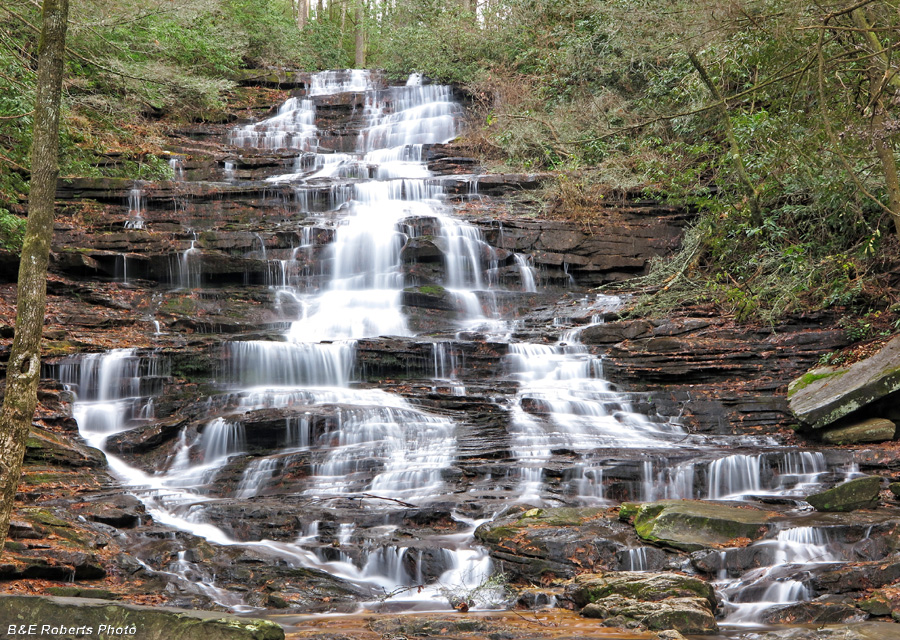 Much less water on a December 2017 afternoon
But I brought my tripod this time...
---
~ Mill Creek Falls, Towns Co. ~
While impressive to see and hear, this pair of waterfall slides, which each drop
about 150 feet, then merge and drop another 150 feet, is difficult to photograph
due to thick rhododendron and mountain laurel surrounding the steep banks.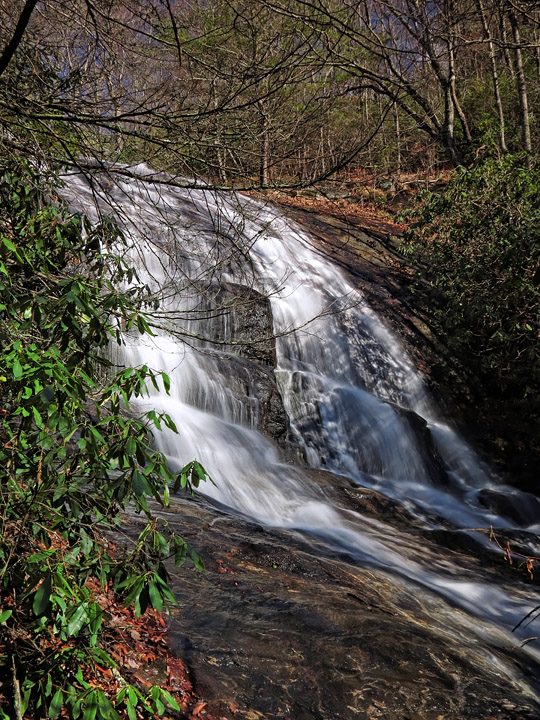 Upper Falls on Ground Hog Branch, above the confluence with Mill Creek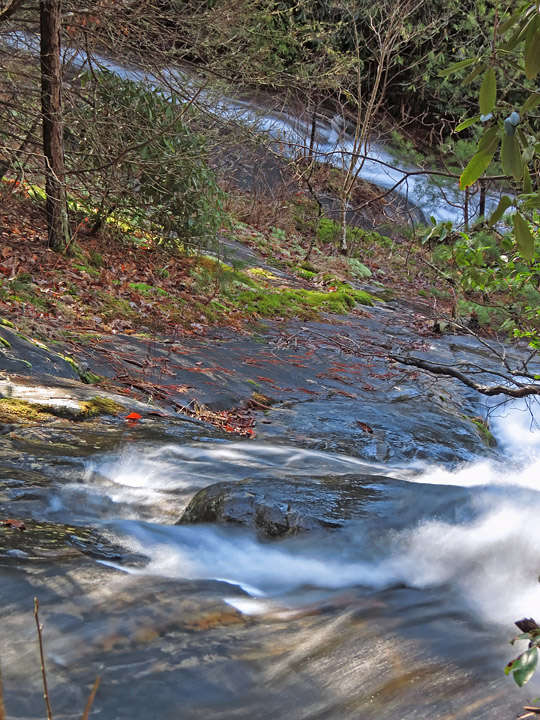 Above the confluence - Ground Hog Branch in foreground, Mill Creek in rear
It's a lot steeper here than it looks!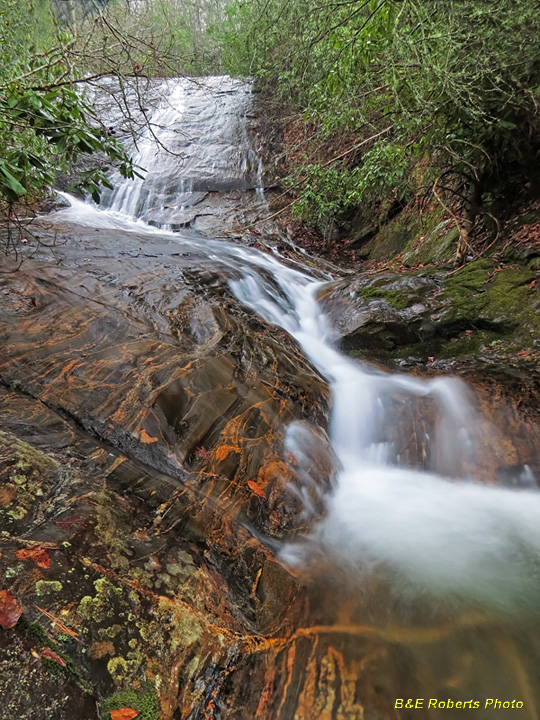 Lower section of Mill Creek Falls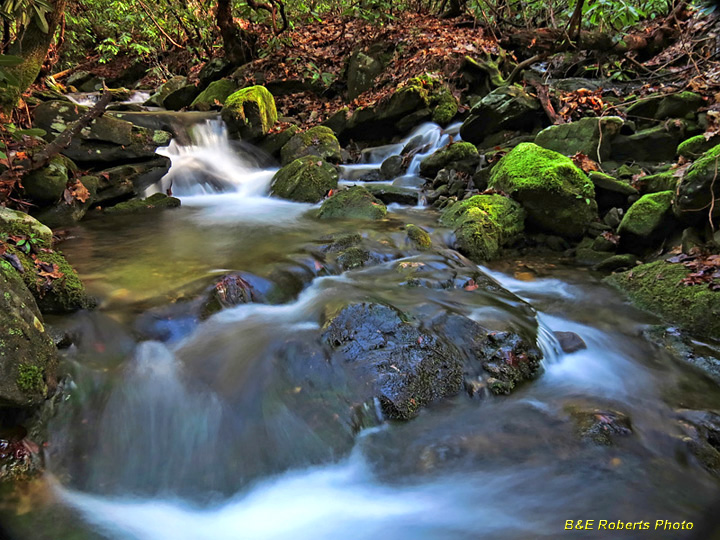 Pretty cascades on the branch above the falls
---
~ Mud Creek Falls ~
Sky Valley, GA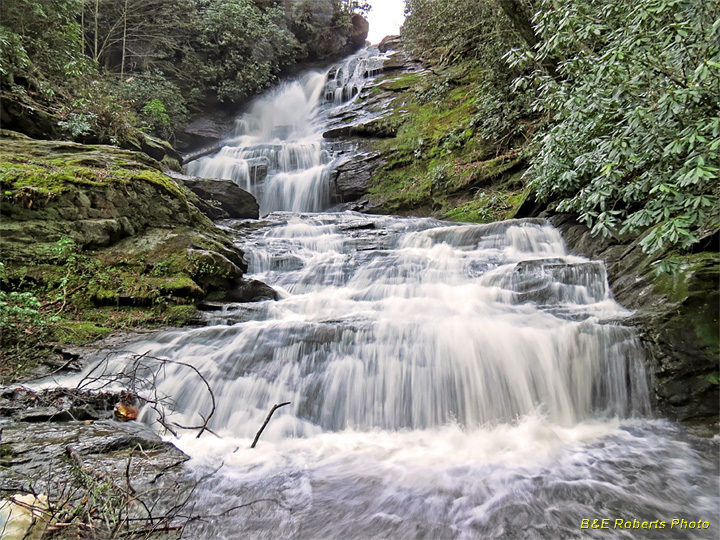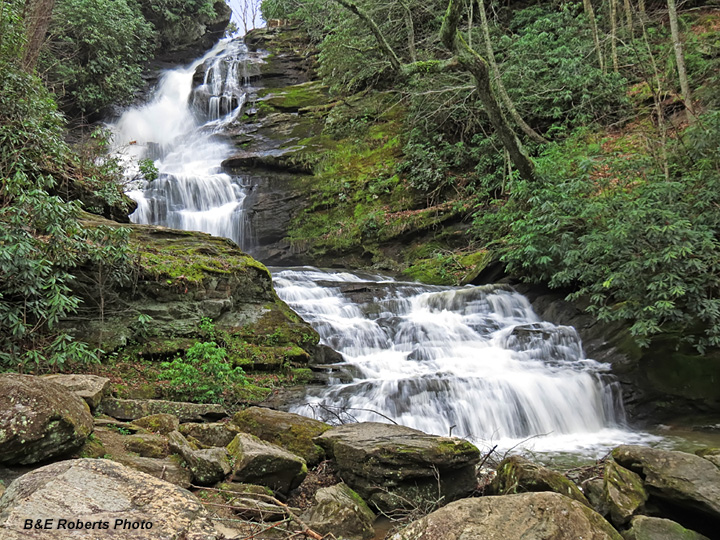 ---
~ Gurley Creek Falls ~
Chattahoochee National Forest, Towns County
Approach to double waterfall on Gurley Creek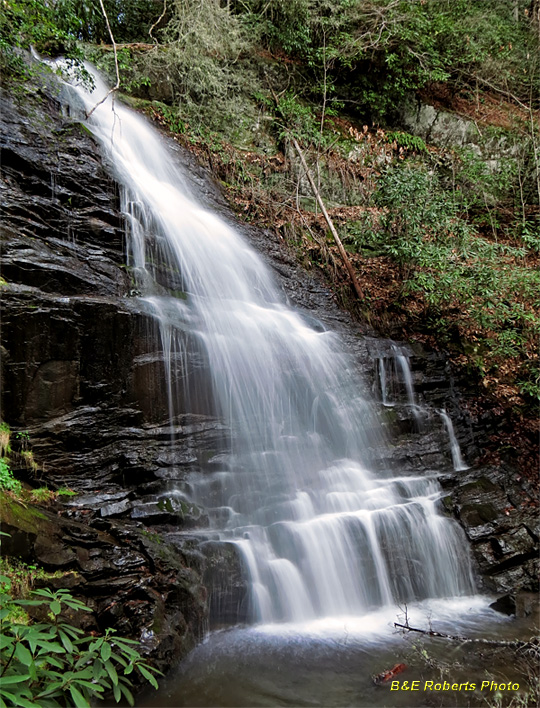 Upper Falls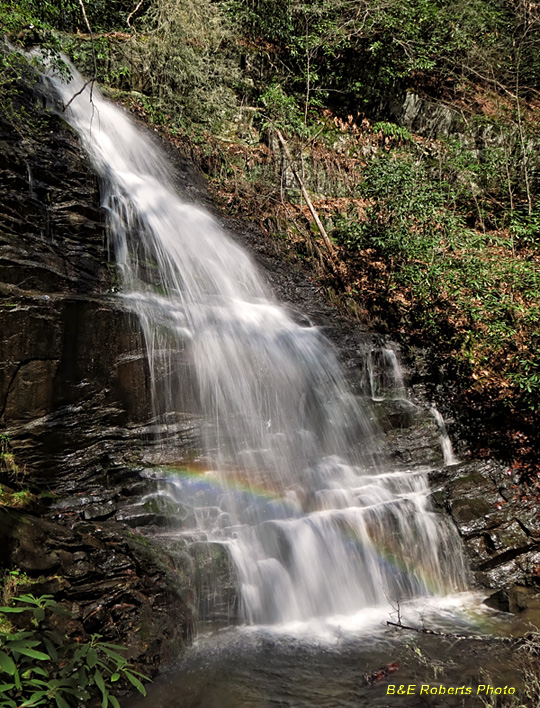 Same view, with sunny conditions and a rainbow...
---
~ Falls on Joel Creek ~
Chattahoochee National Forest, Towns County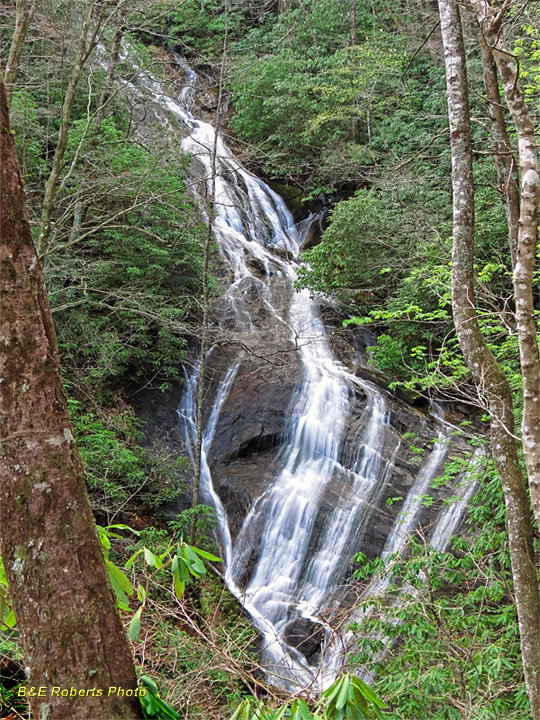 Long, winding falls on Joel Creek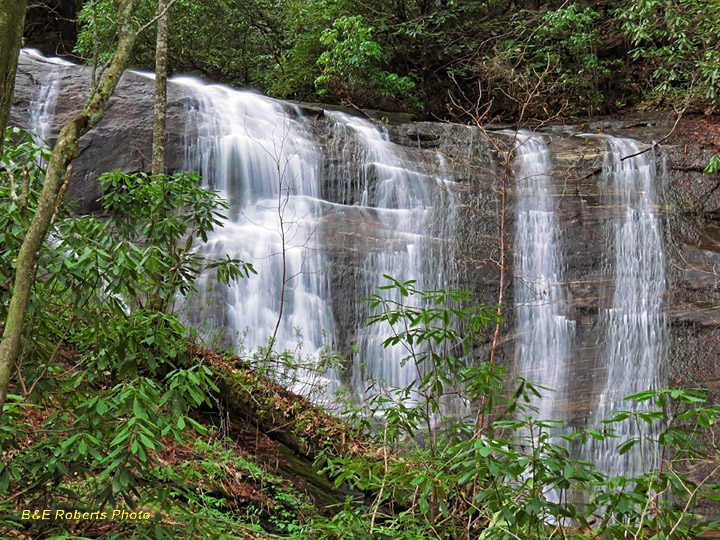 Lower Falls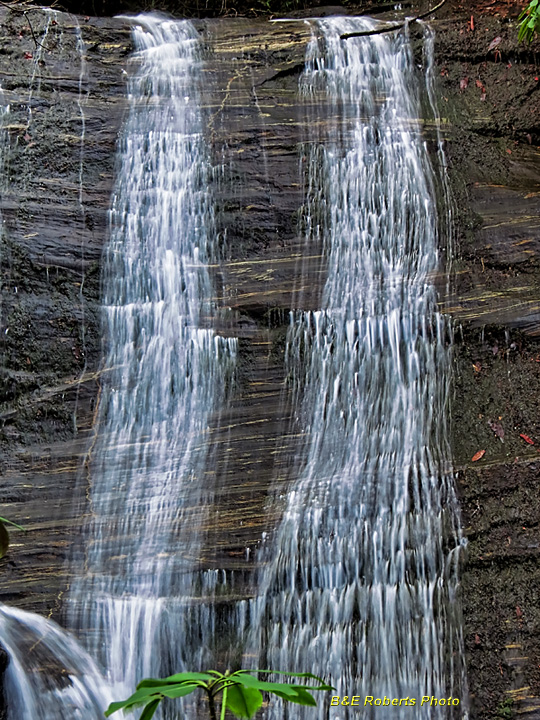 Detail of Lower Falls
---
~ Falls on Raper Creek ~
Habersham County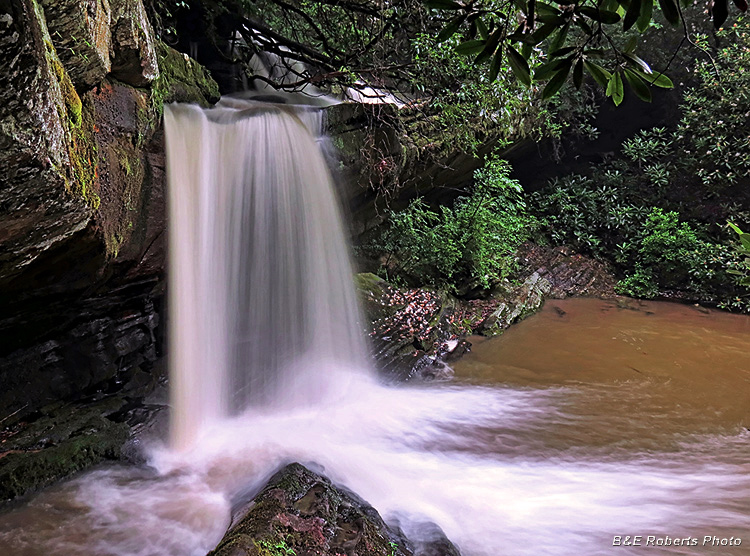 The water was muddy from a steady overnight rain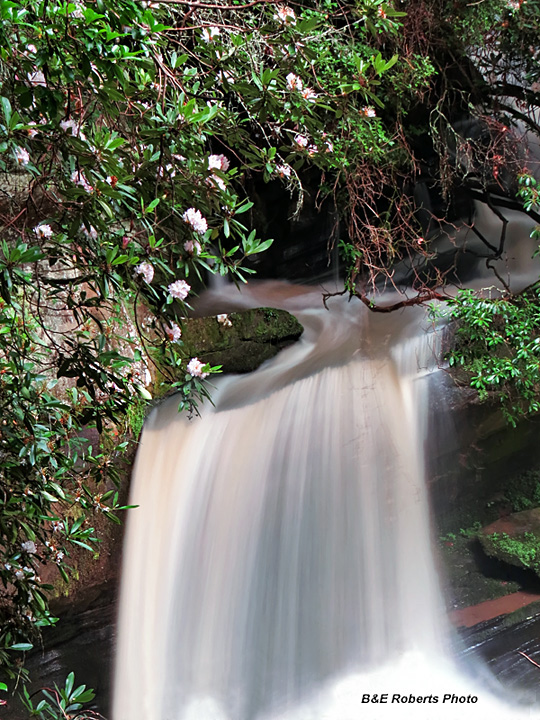 Rhododendron blooms hanging above the falls...
---
~ Warwoman Dell Recreation Area ~
Rabun County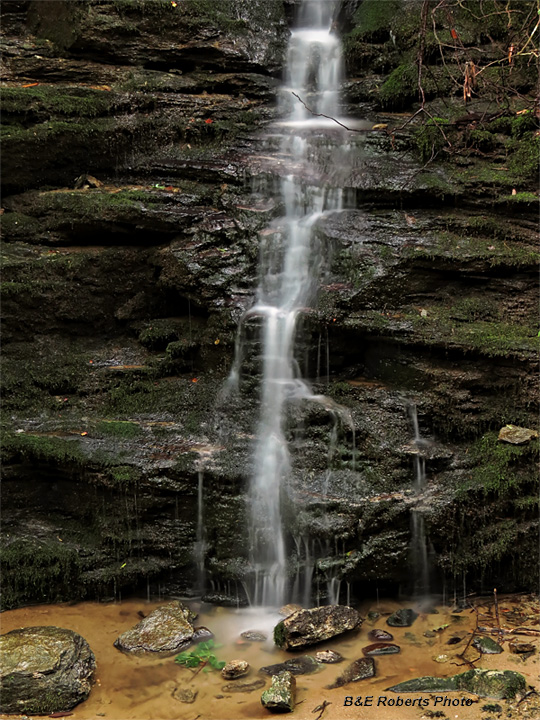 Falls at Warwoman Dell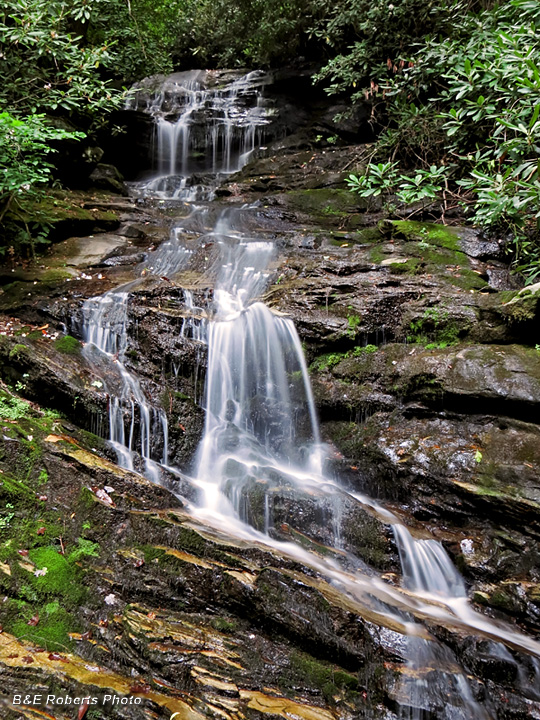 Becky Branch Falls
---
~ Martin Creek Falls ~
Rabun County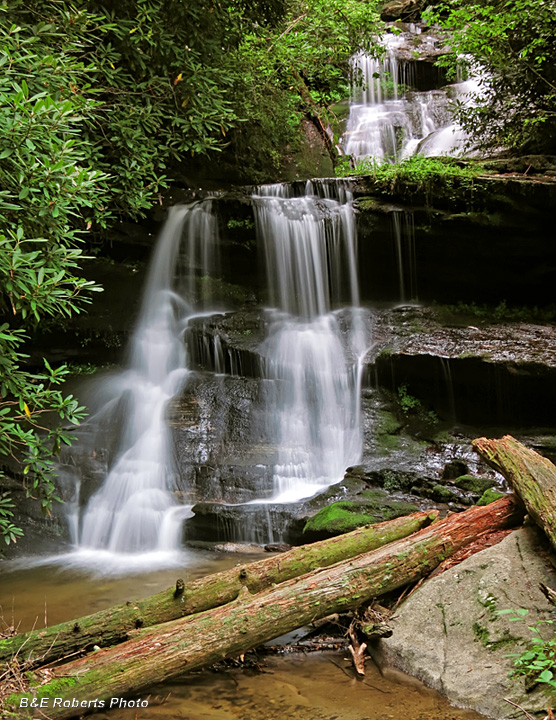 Martin Creek Falls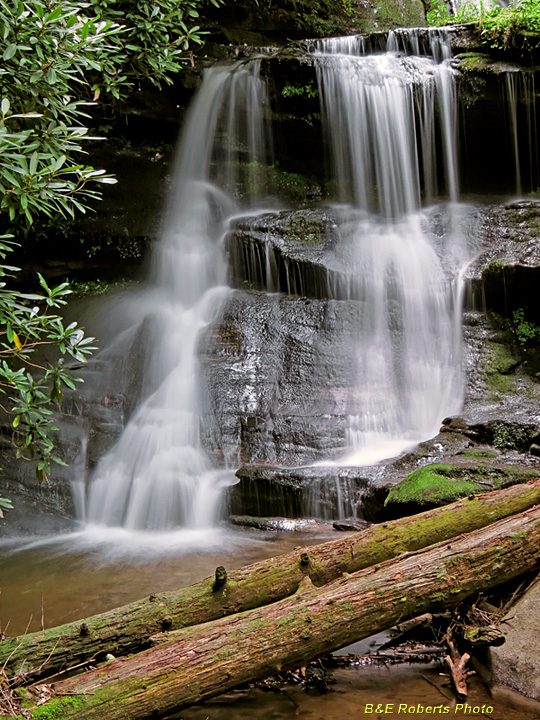 Lower tier at Martin Creek Falls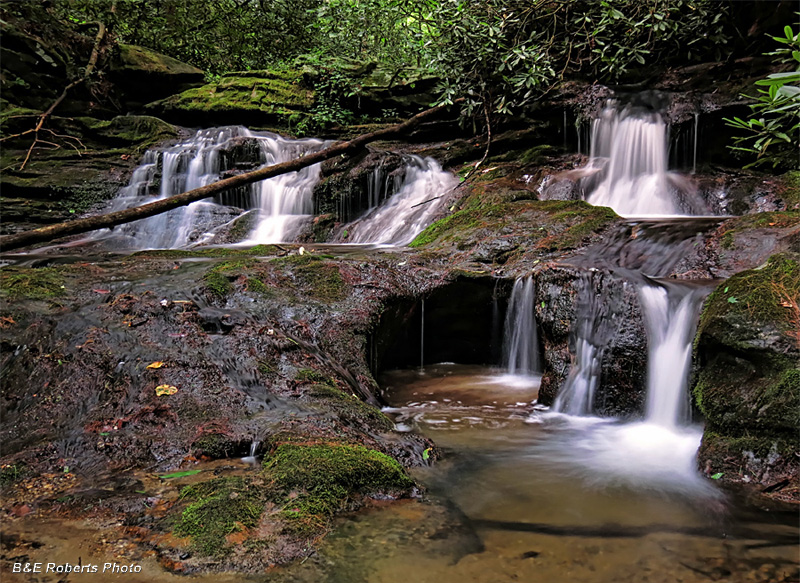 Cascades on Martin Creek
---
~ Panther Falls on Joe Creek ~
Rabun County, Chattahoochee Natl. Forest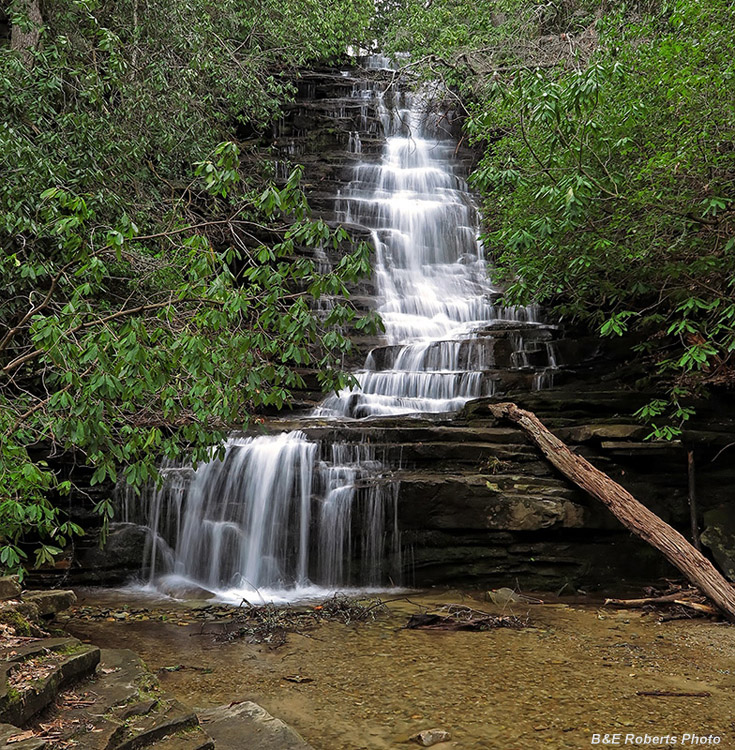 Panther Falls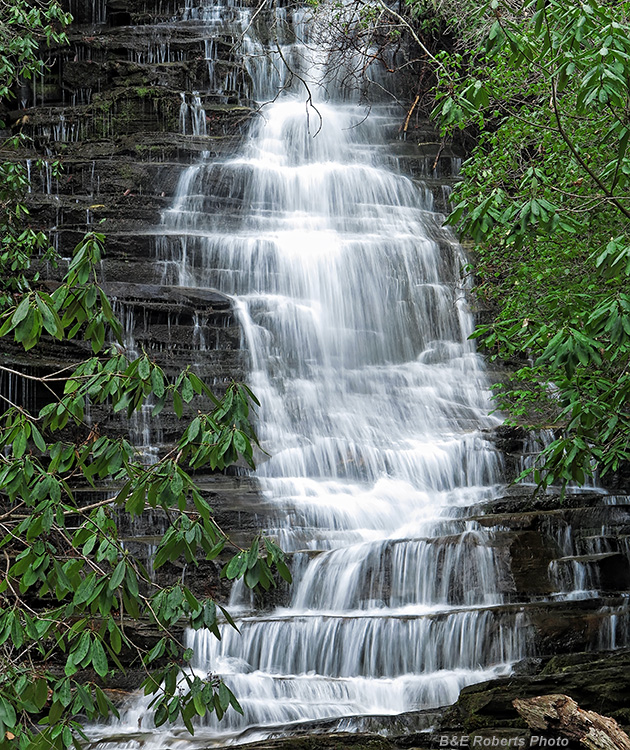 Center section of Panther Falls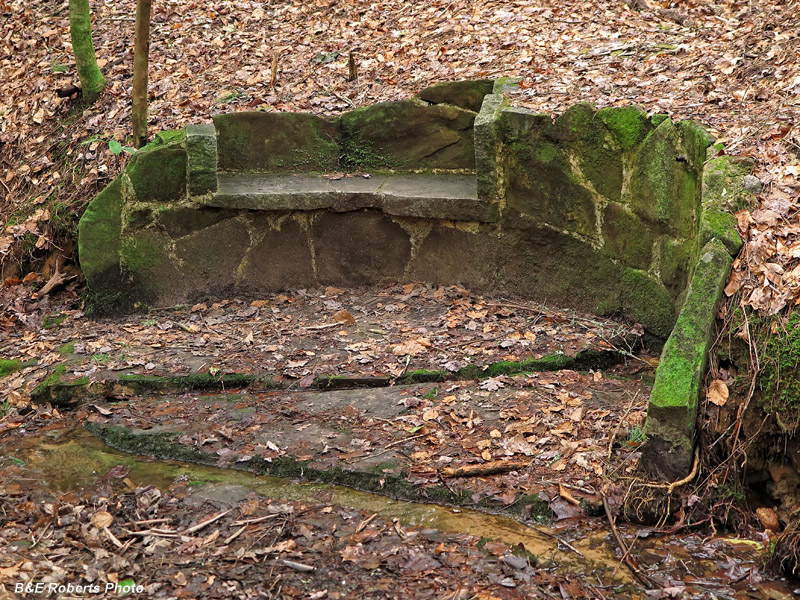 Remains of an old spring box built by CCC boys back in the 1930s, when they
were developing roads/trails and performing reforestation tasks in the area.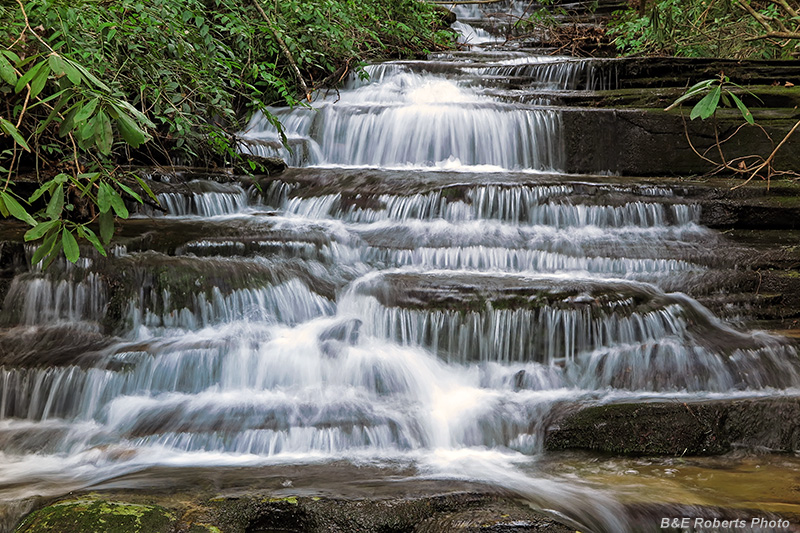 Cascade on Joe Creek illustrates the "stair steps" characteristic of the falls in this area,
including Panther, Angel and Minnehaha Falls. In technical terms, the water cascades
over a lengthy series of offset horizontal schistose planes in the metamorphic rock.
---