Estelle Iron Mines

In the early 1900s, 225 folks were employed here, and the community of Estelle had 150 homes,
along with schools, a church, commercial buildings, etc. Little remains now but foundations and
ore loading bins from the mine works and 6 or 7 small gauge railroad tunnels through the mountain
ridges, several of which are now collapsed. The Mining Company ceased operations in 1924.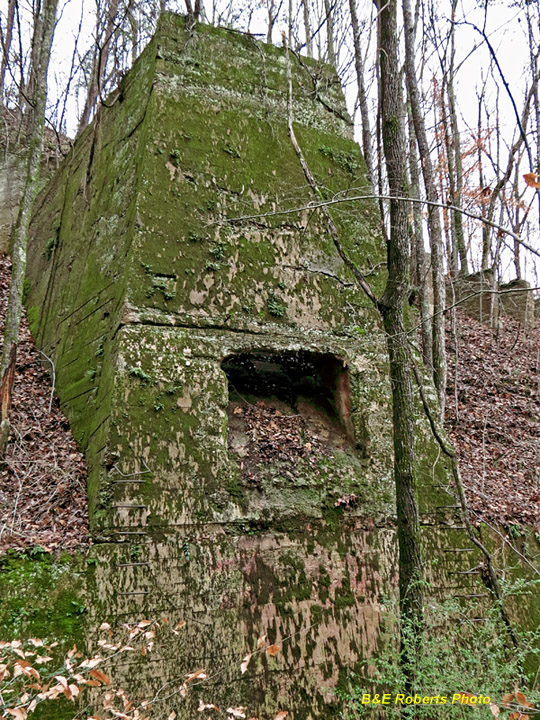 Ore Loading Bin 1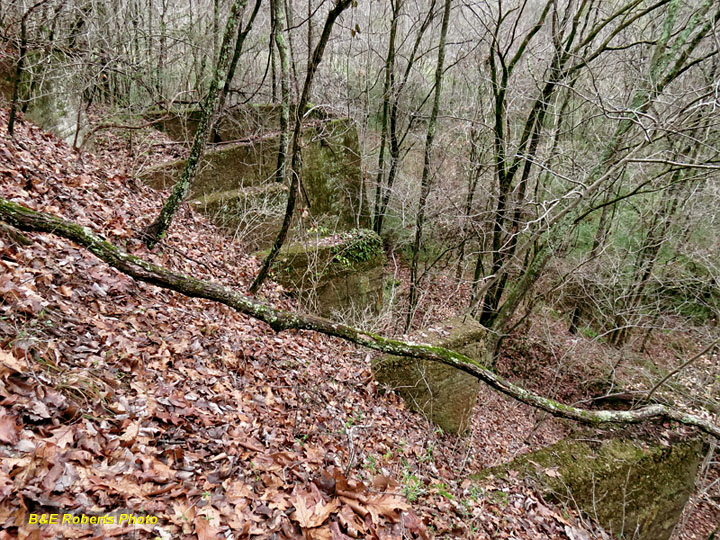 Piers leading to Ore Loading Bin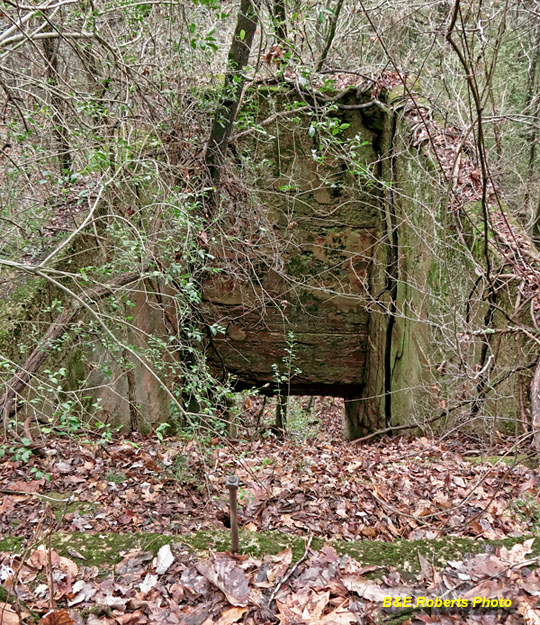 Ore Loading Bin 1
Ore Bin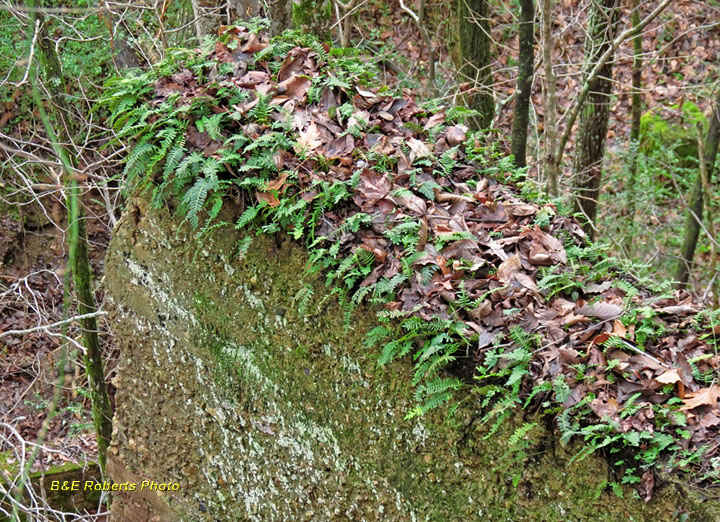 Rock-fern on concrete pier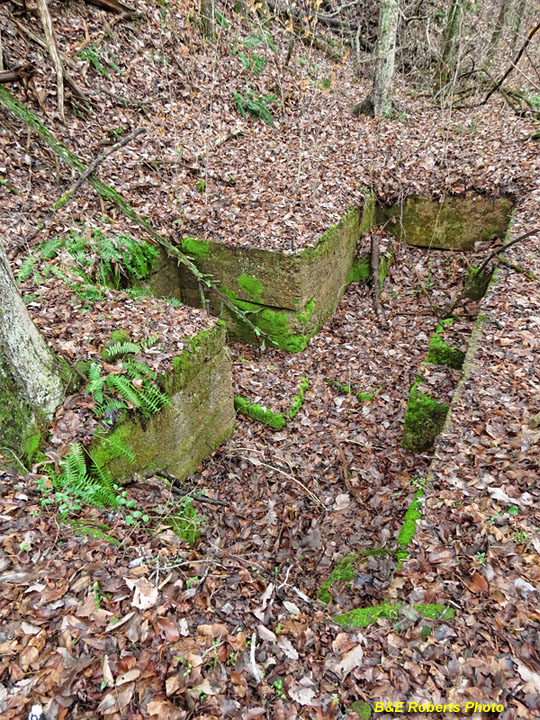 Unknown foundation or footing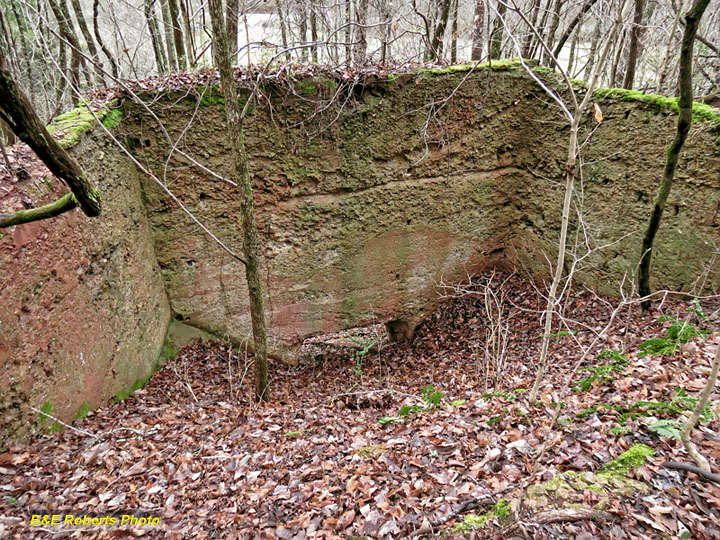 Ore Loading Bin 2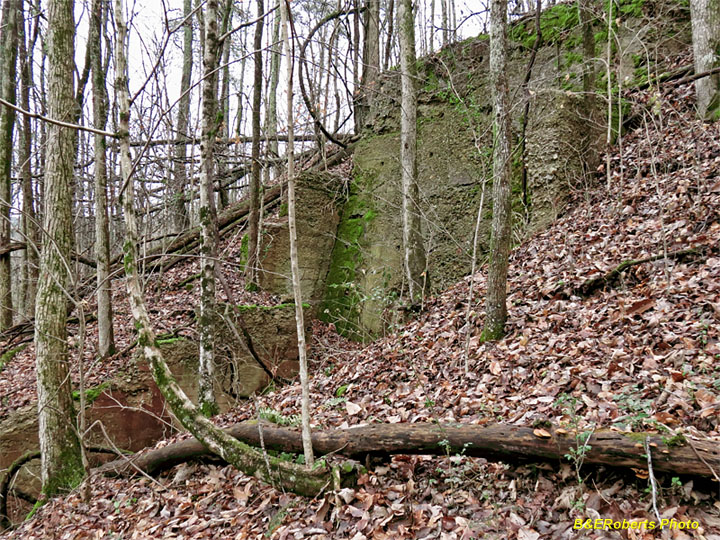 Ore Loading Bin 2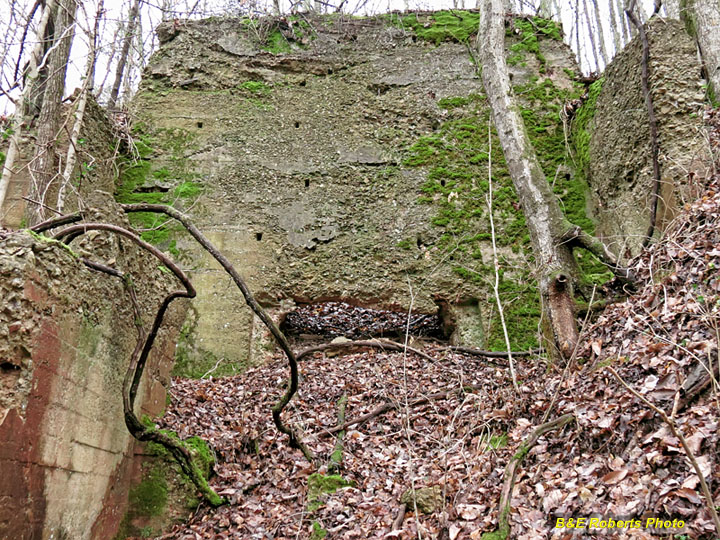 Ore Loading Bin 2 and Chute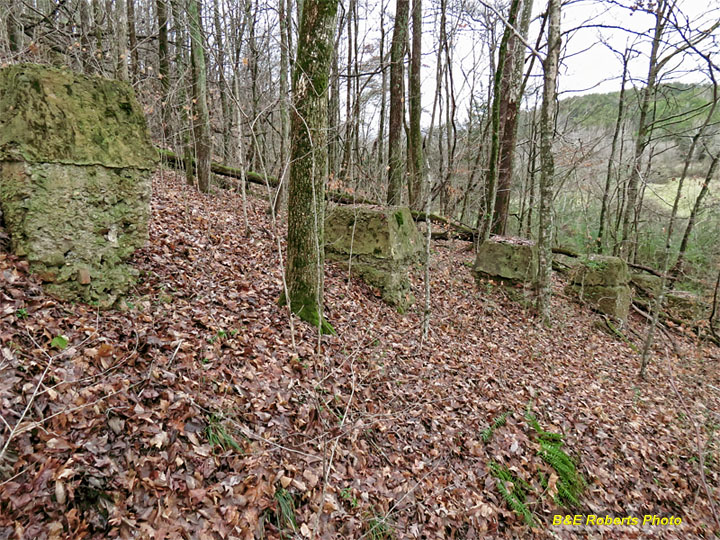 Row of Piers-Footings leading up the hill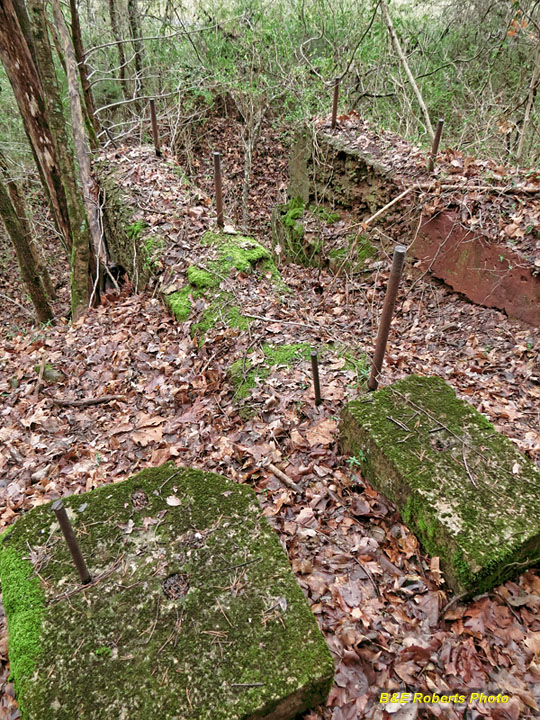 Unknown structures
---
There are a series of narrow-gauge railroad tunnels that were cut through the area's ridges.
I have visited six of them (counting multi-part collapsed tunnels as one tunnel).
I think there are more, but I turned around since I had other sites to visit...

Northeast Tunnel
This is the longest tunnel, and the closest to the Estelle village and processing facilities.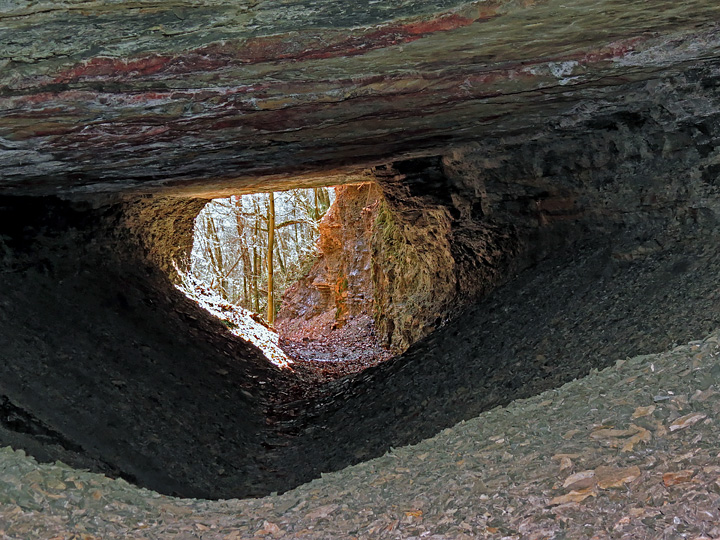 View back from the interior toward the south opening.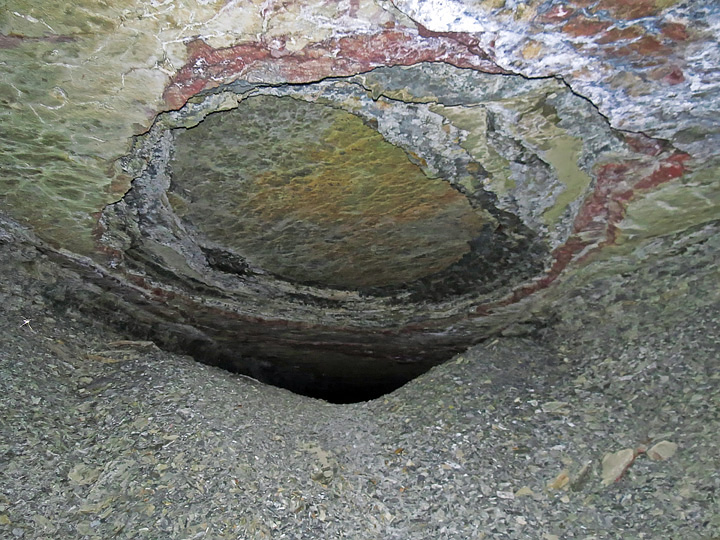 Partial tunnel collapse - dome above, fallen debris below..
Beyond the collapse area...
---
Coming from the west, this is Tunnel 2: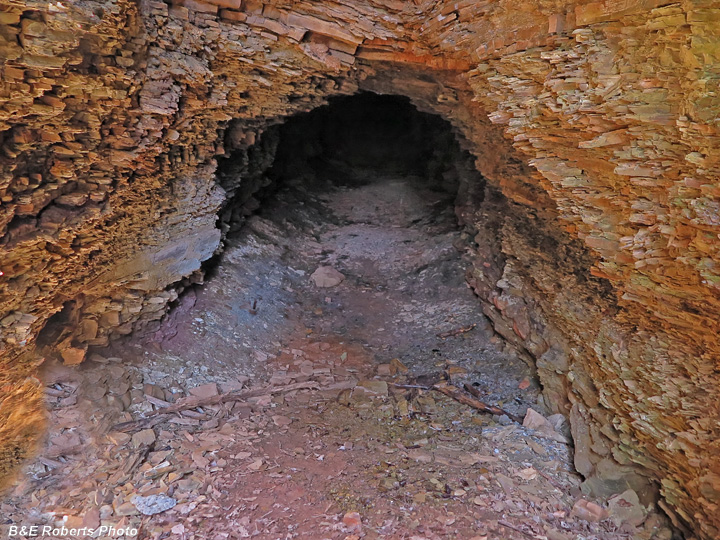 Second tunnel's west opening
Tunnel 2 Interior
---
Tunnel 3 from the west end: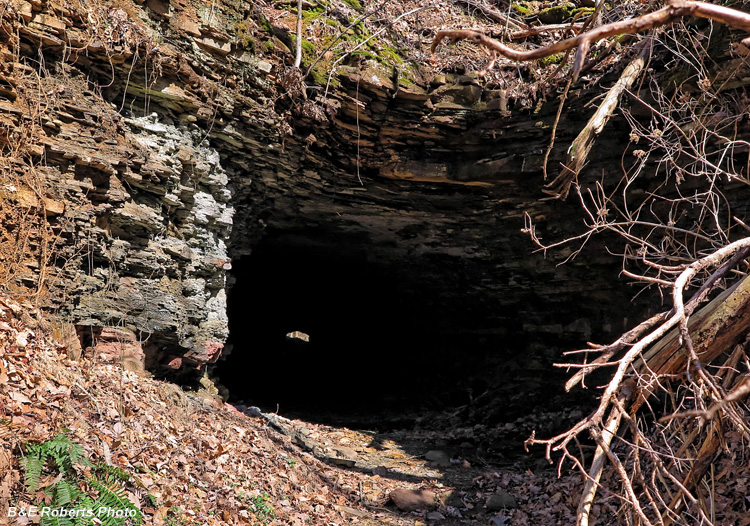 Tunnel 3's west opening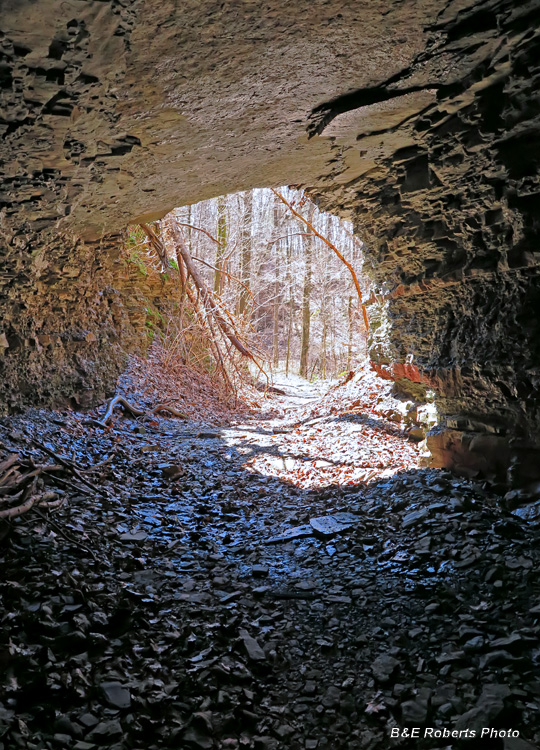 Western entrance from inside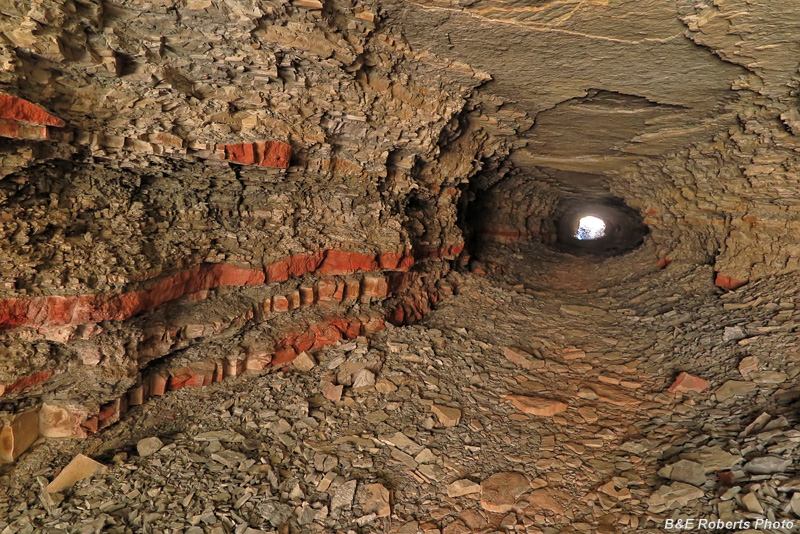 Tunnel 3 - I think the red bands are layers of iron ore.
---
Tunnel 4 from the west end: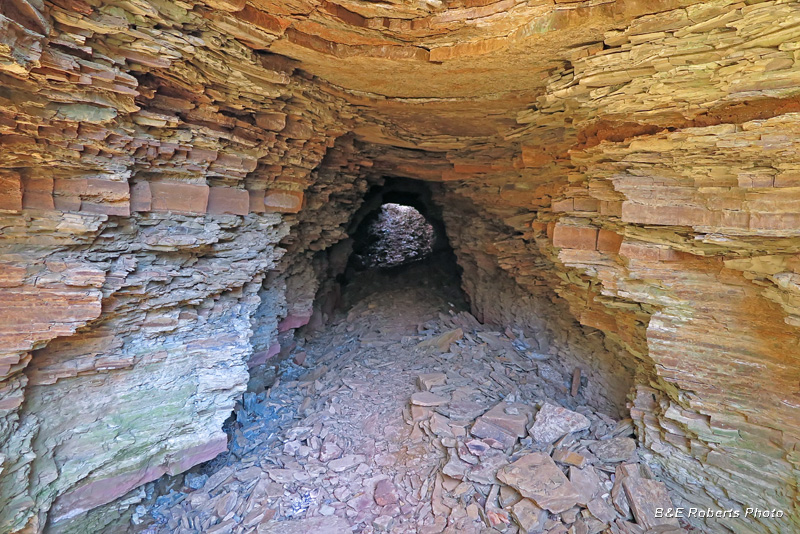 ---
Tunnel 5 from the west end: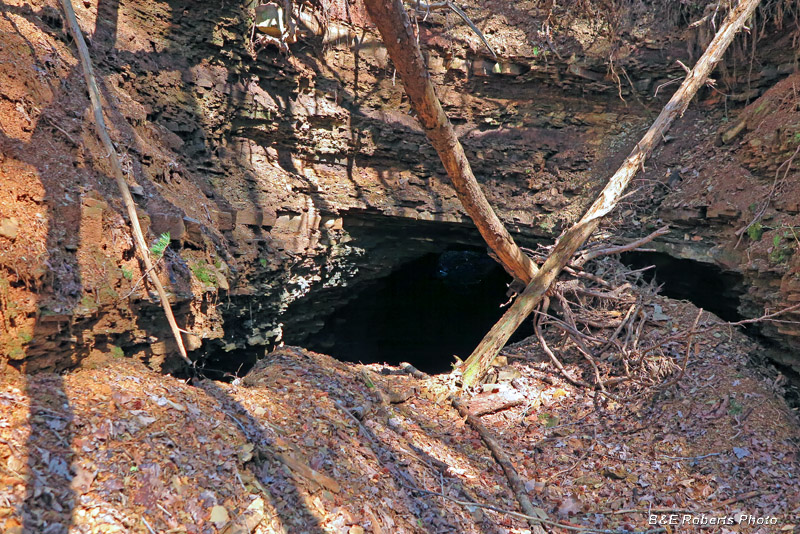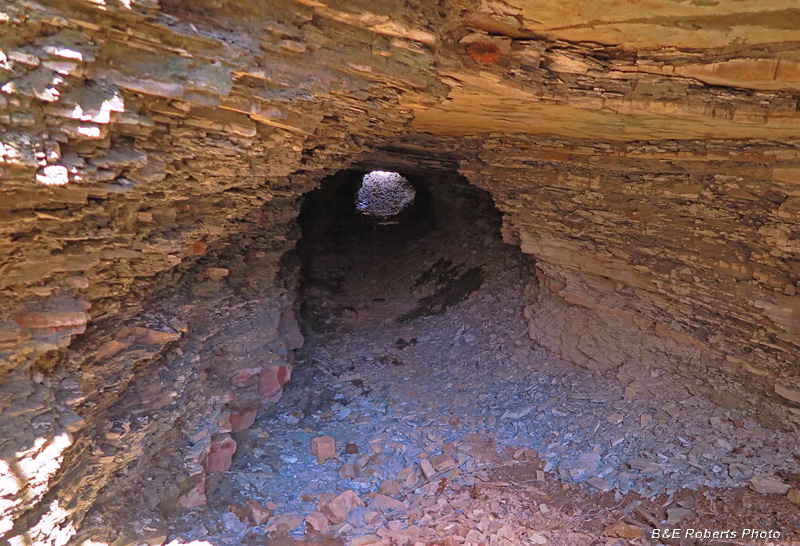 ---
Heading back towards The Pocket, I checked out Tunnel 1.
This was originally a long tunnel but now has many collapsed sections: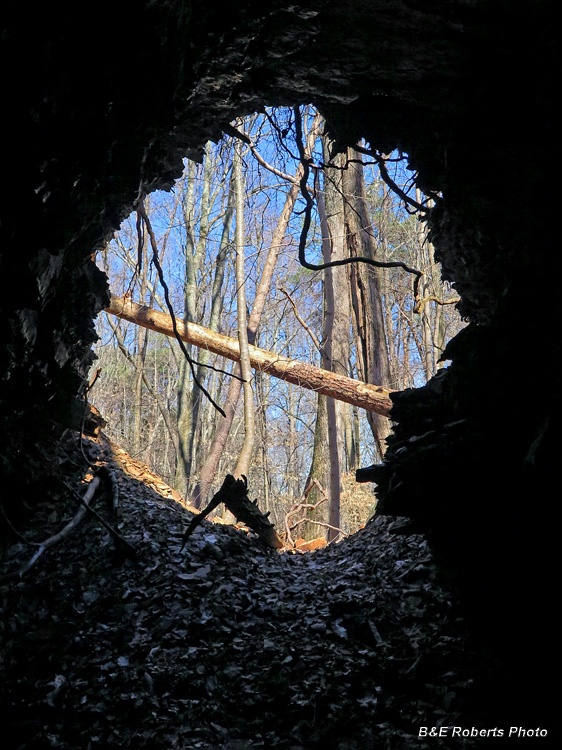 Tunnel 1a (one of several sections)
---