Mama & Papa Eagle and their two 2016 eaglets, B6 & B7
May 2, 2016: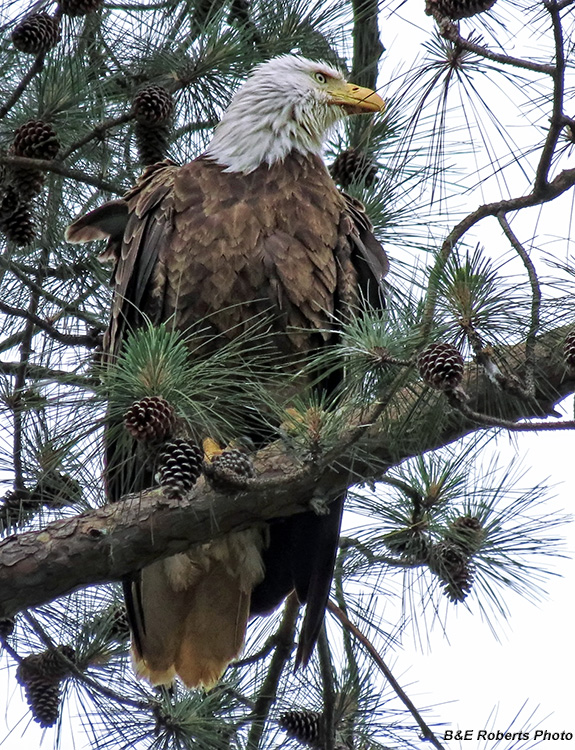 Mama Eagle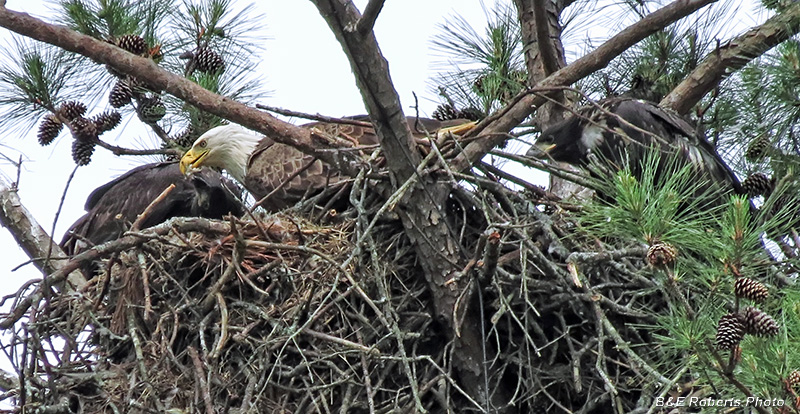 Papa Eagle feeding with the two eaglets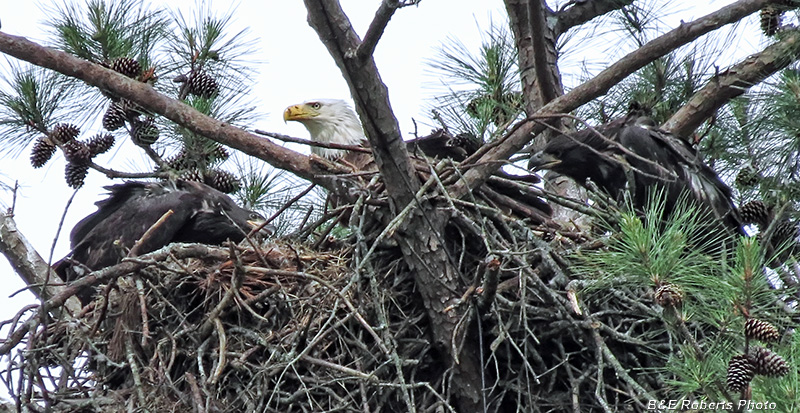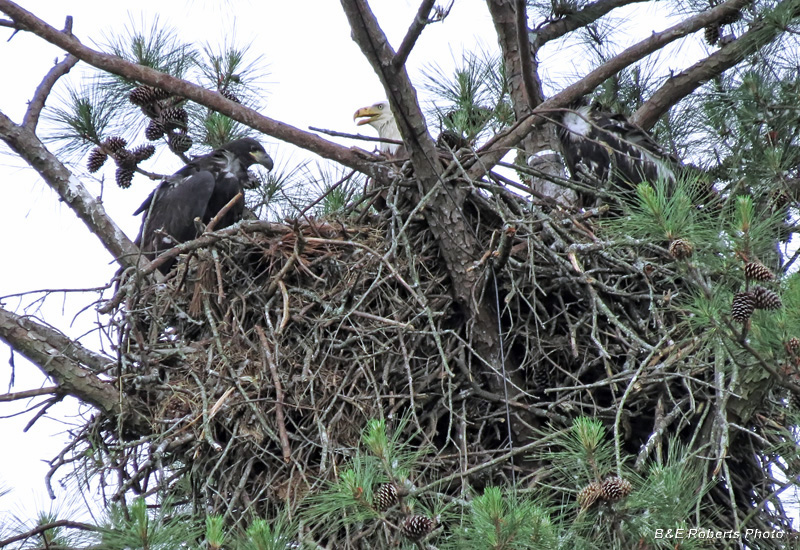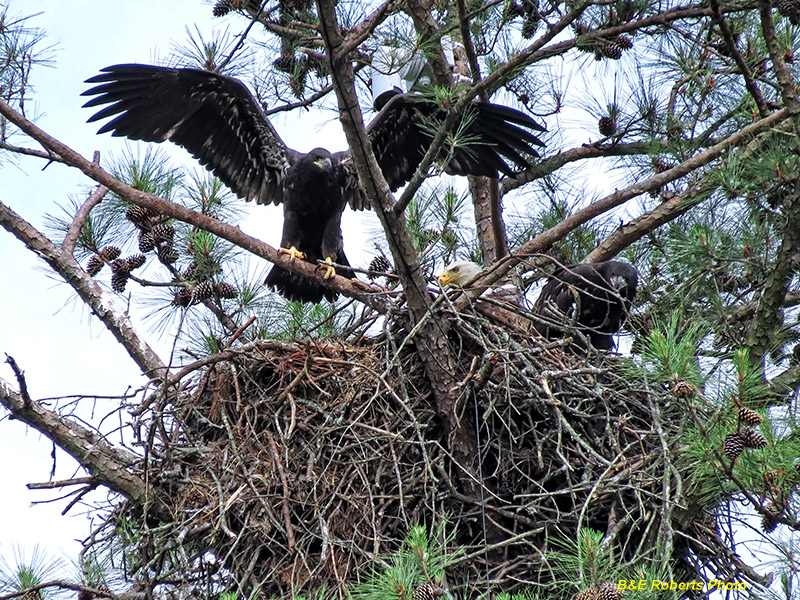 One of the eaglets jumped up on a branch and exercised its wings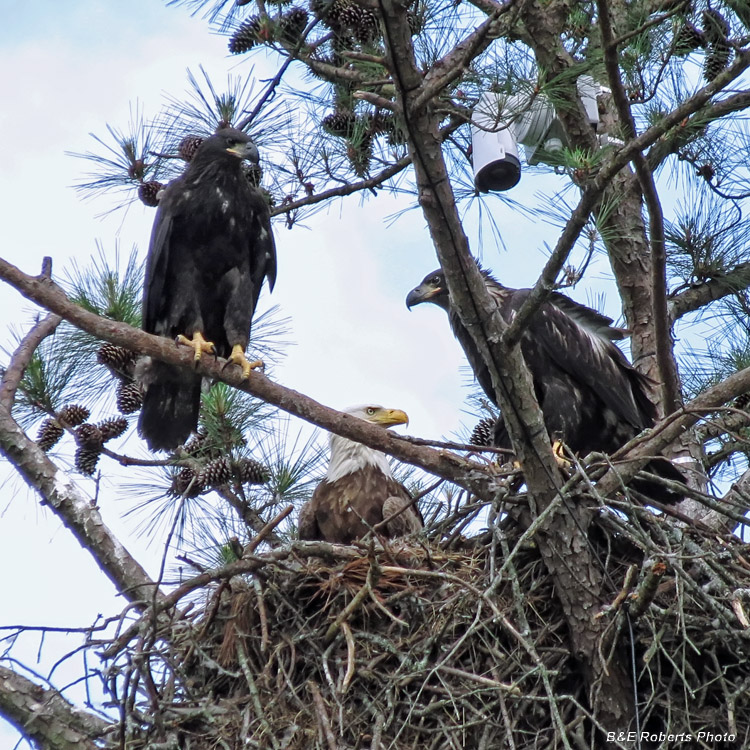 The two eaglets should be fledging soon (as of May 4)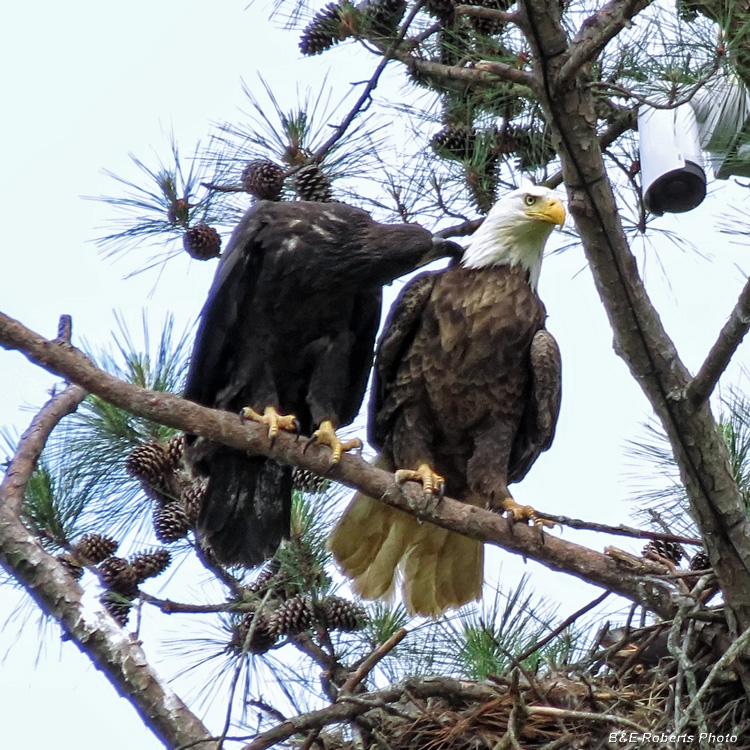 The eaglets are already as big as Papa!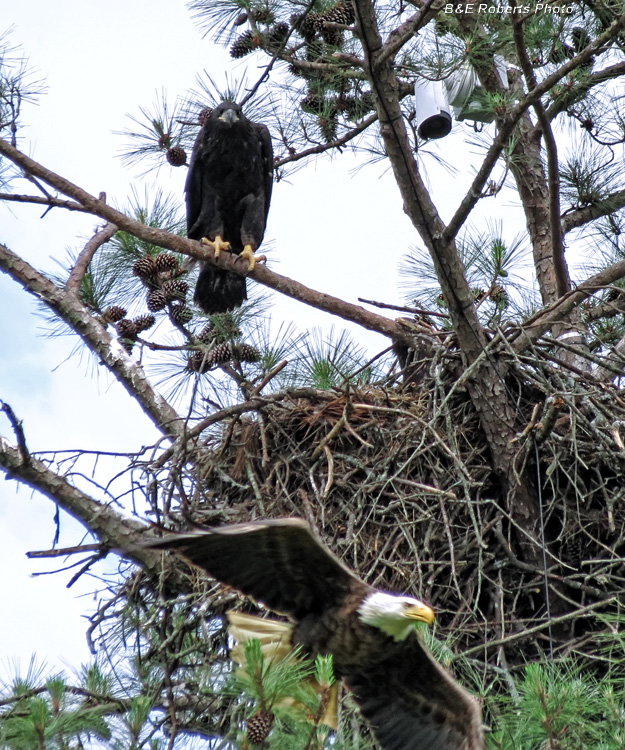 Mama returned and all four were in the nest for a short time.
Then Papa flew off to hunt.
More wing stretches, preparing for fledging.
---
The two eaglets fledged on Mother's Day, May 8th


---

May 29, 2016: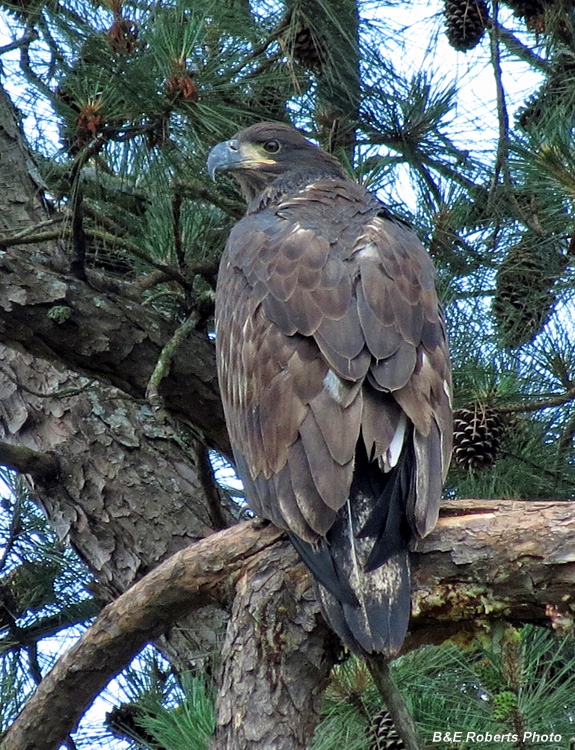 These eaglets won't get their adult plumage for several seasons.
Of the two youngsters (B6 & B7), I believe this is B6...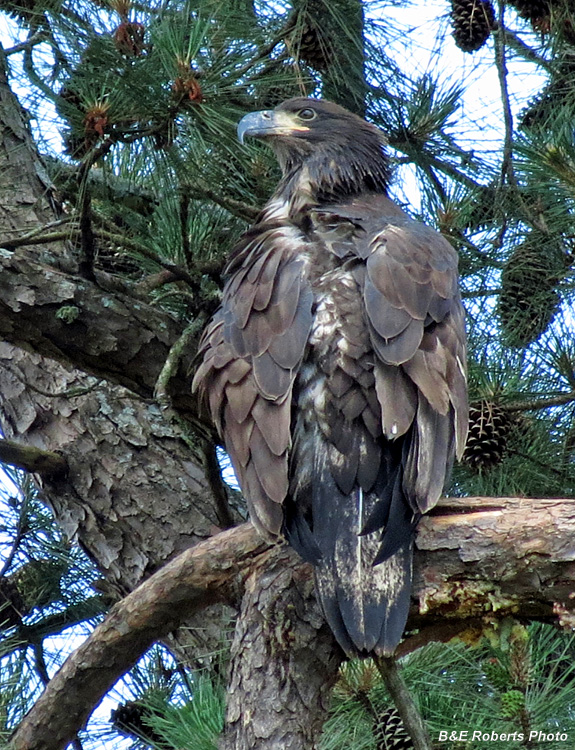 ---
The Berry Eagle Cam can be watched here.
---