A few images from a visit to Athens in early August 2015
Fallen chimney stack from a brick kiln at site of Georgia Brick Company.
The ruins of this brick company, in operation during the early 1900s, are
located on the property of the Sandy Creek Nature Center.
---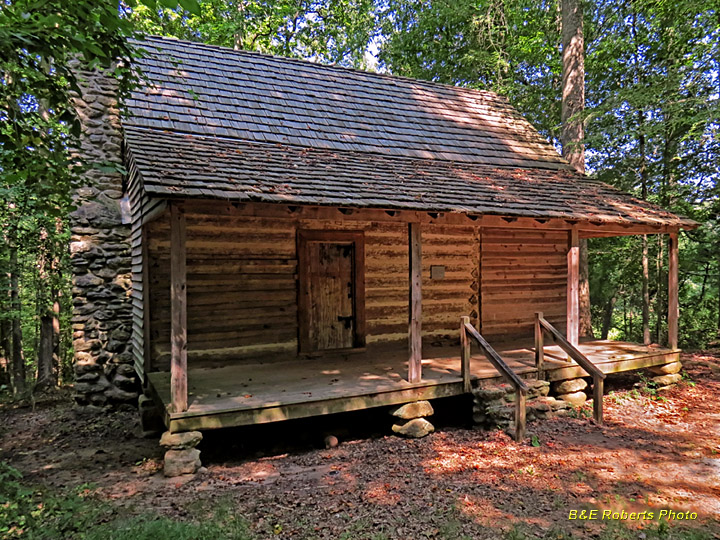 ~ Baber-Bridges log house, ca. 1810 ~

Prior to his death in 1810, Ambrose Baber built this home in Oglethorpe County, GA. The home
was later purchased by Solomon Bridges, whose family lived in the house for over 130 years. In
1980 it was disassembled and moved to its present location at the Sandy Creek Nature Center in
Clarke County. This log home is unique both for its diamond-notch construction, very uncommon
in the South, and for the fact that the original home incorporated both log and frame construction.
Usually frame construction additions to log houses were added at a later time.
---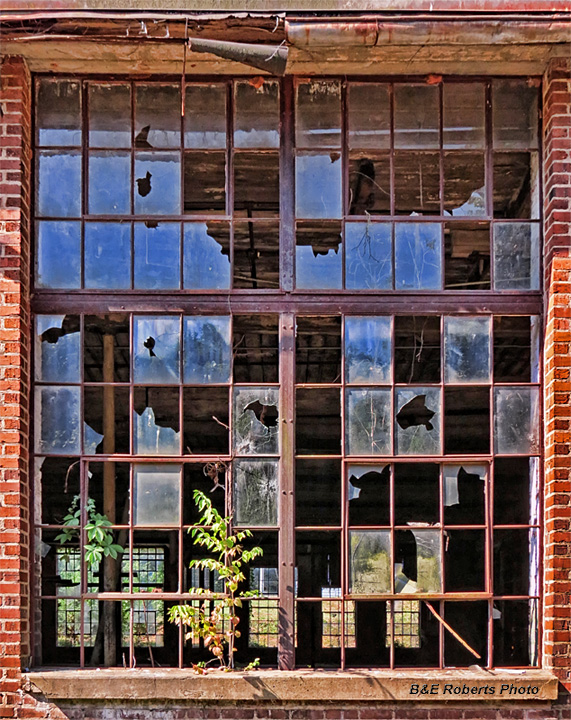 Window in abandoned old warehouse along RR tracks near Whitehall
---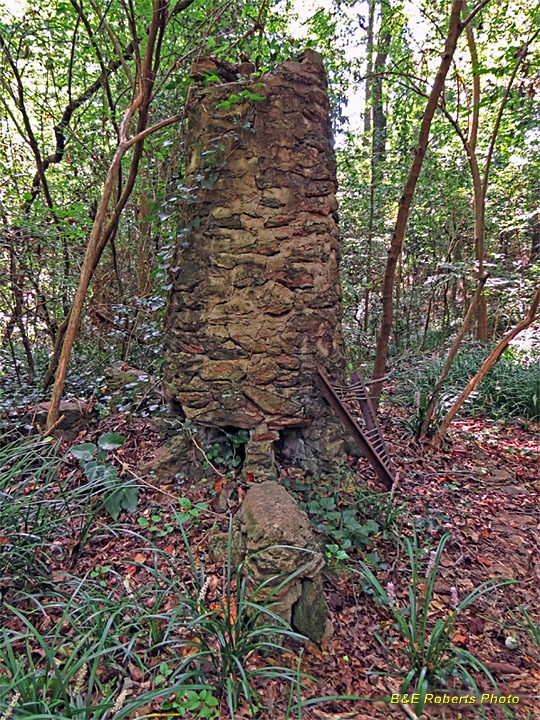 Old stone grill(?) chimney in woods of lower UGA campus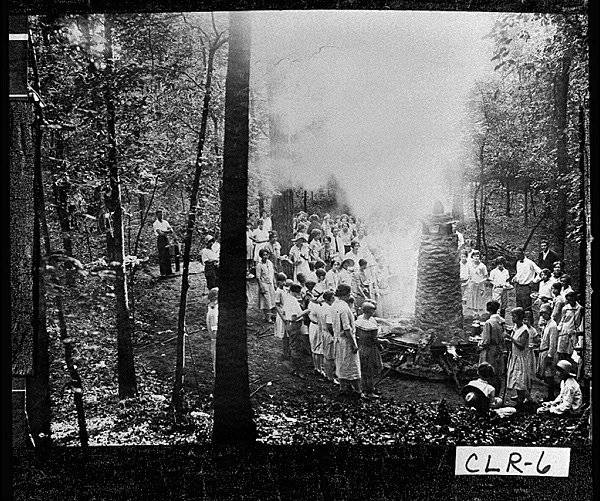 I found this photo in the Georgia Archives, and would bet it's the same chimney as above.
"Breakfast at Camp Wilkins, Athens, Clarke County, Georgia, between 1925 and 1932"
---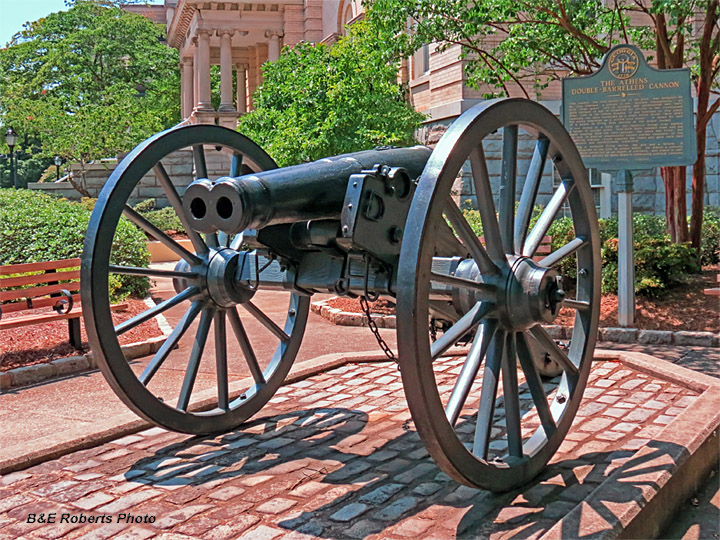 ~ Double-barrelled Cannon ~

This unique CW-era cannon was designed and manufactured to defend the city of Athens.
Although it was deemed a failure and was never fired in battle, it still points north...
---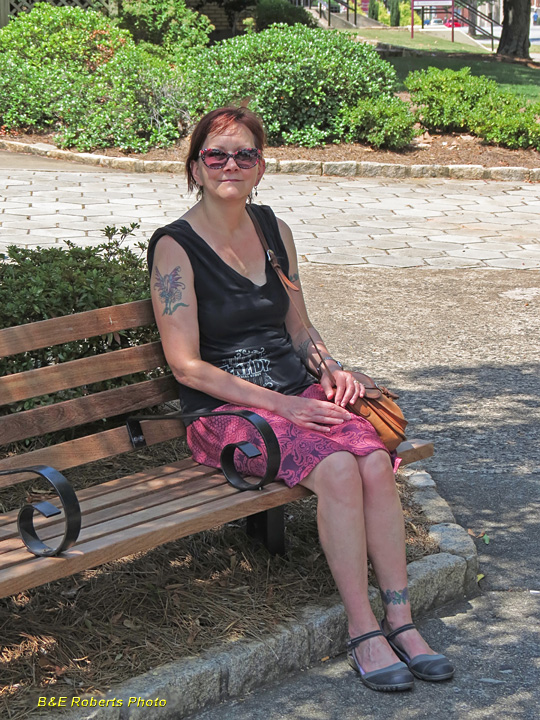 Near the court-house
---