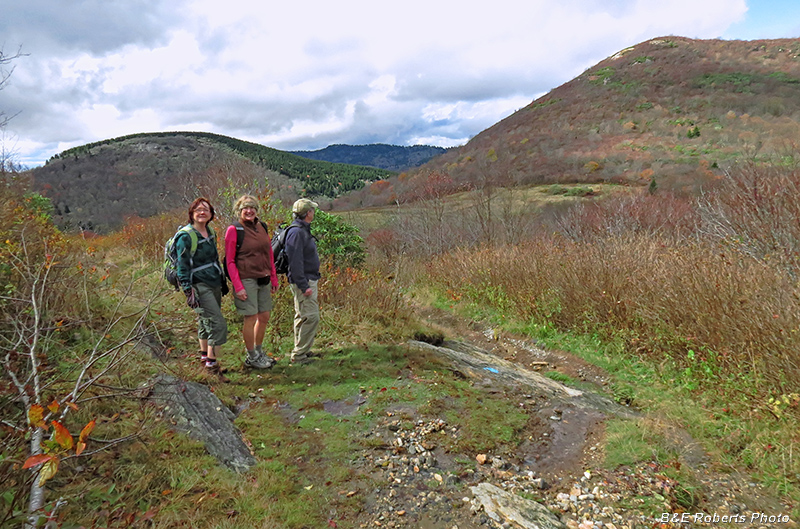 Early section of trail, Sam Knob to the right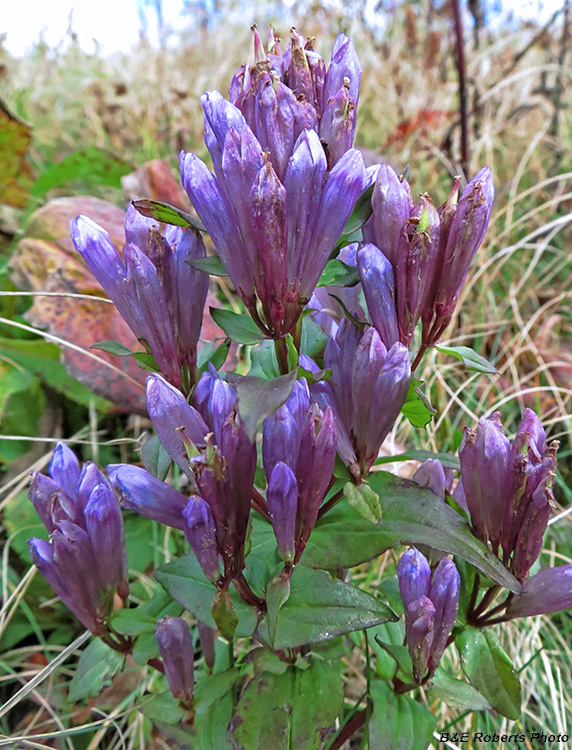 Gentians, a little past their peak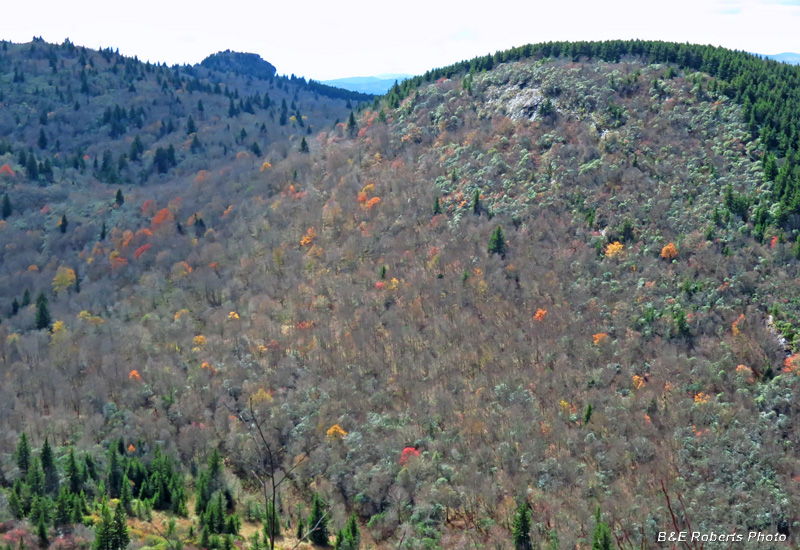 Little Sam Knob, with Devil's Courthouse visible at far left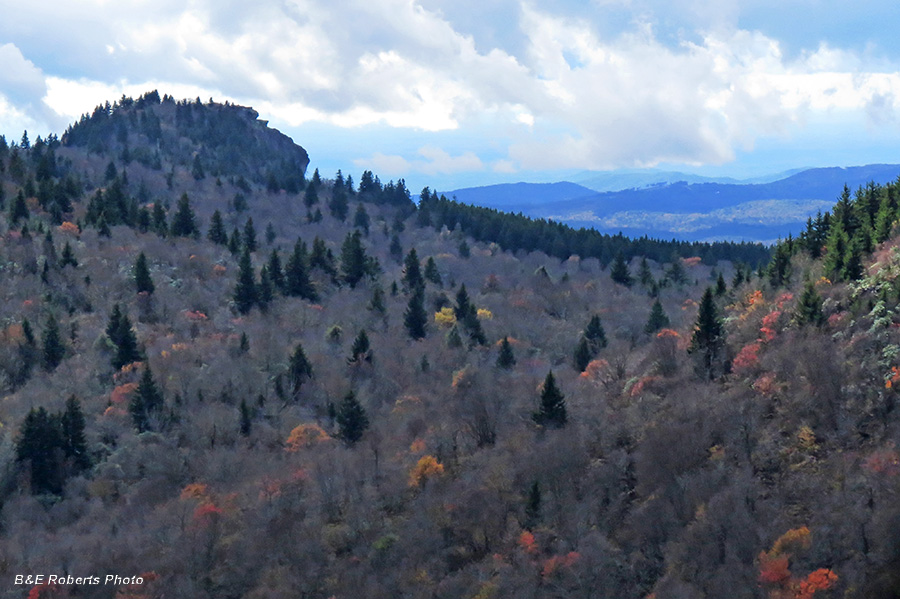 Zoomed in on Devil's Courthouse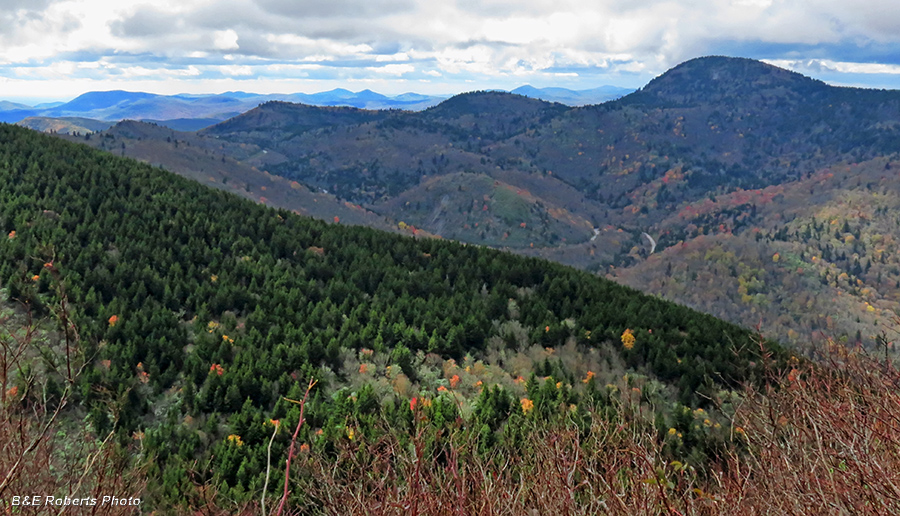 View toward Hwy 215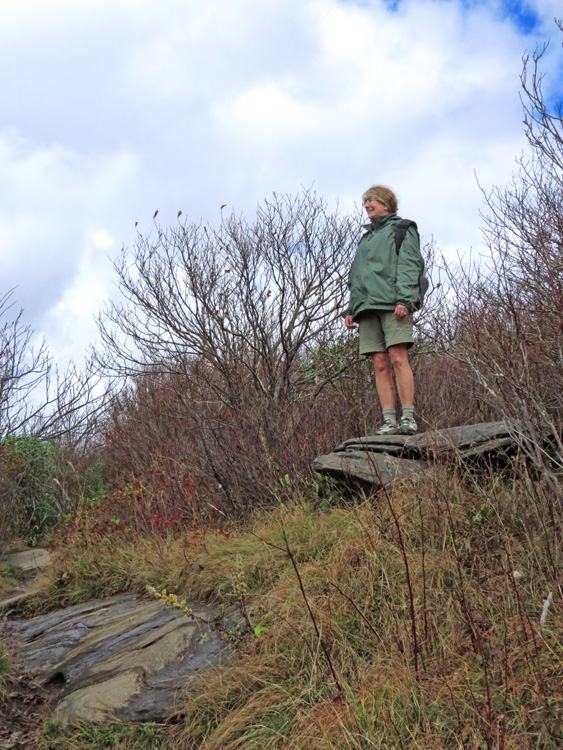 Taking in the view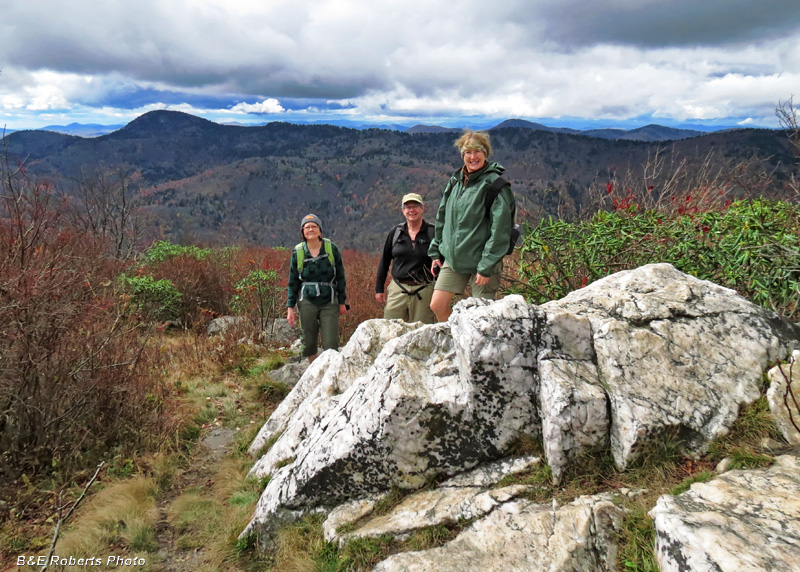 Quartz boulder on Sam Knob

View to the SSW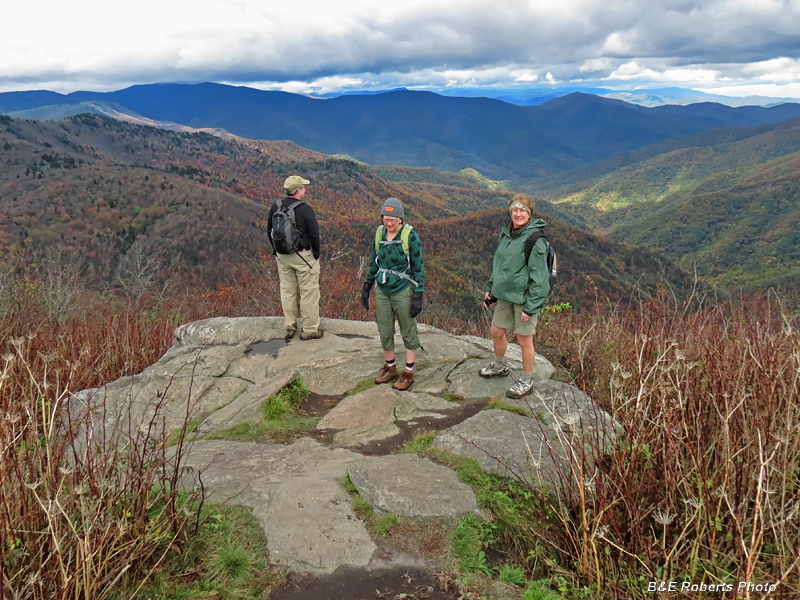 Nice viewpoint. Elaine is checking out...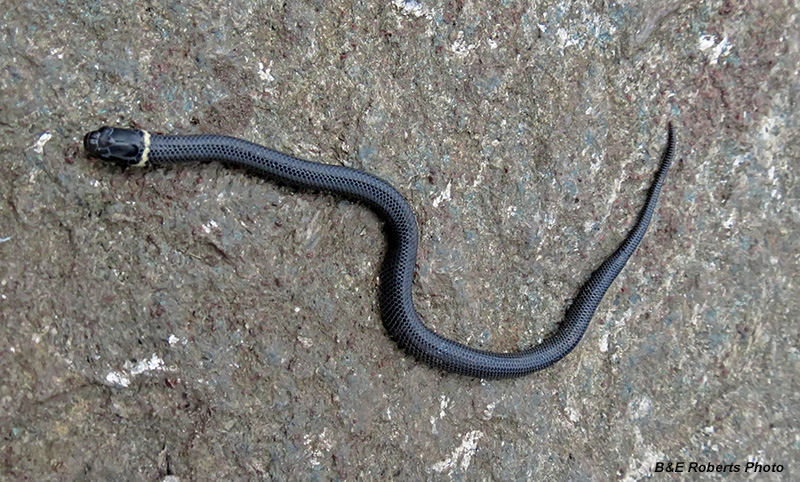 ...this poor little, half-frozen Ring-necked Snake.

Another vista...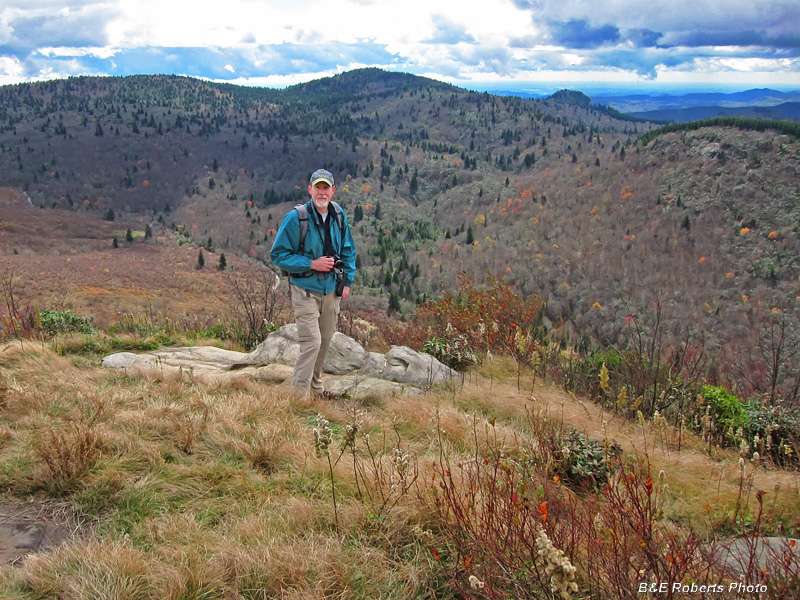 There I am...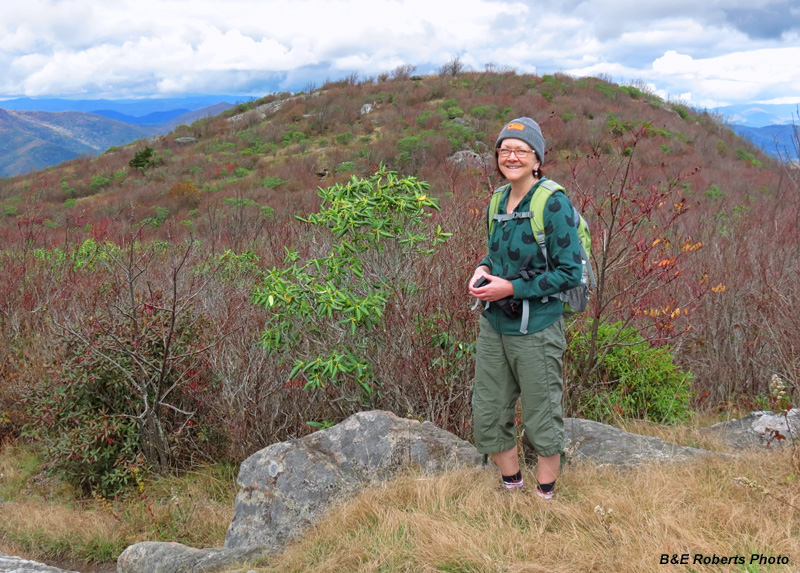 My better half...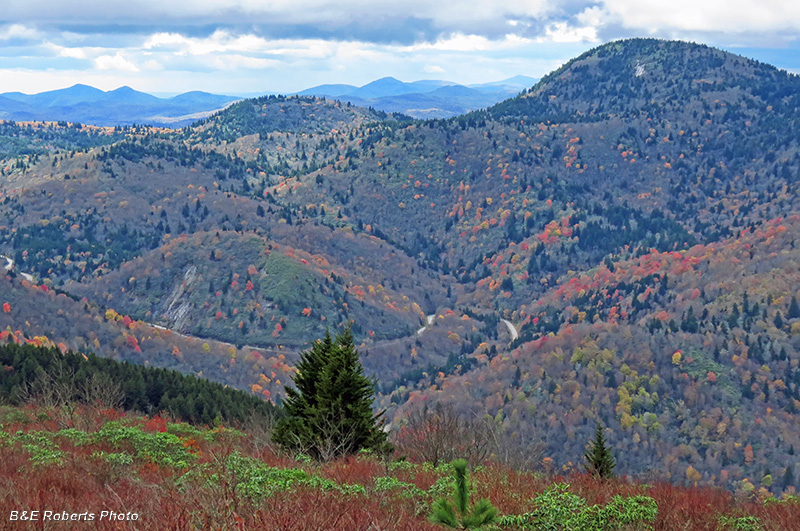 Many trees had dropped their leaves, but spots of color remained.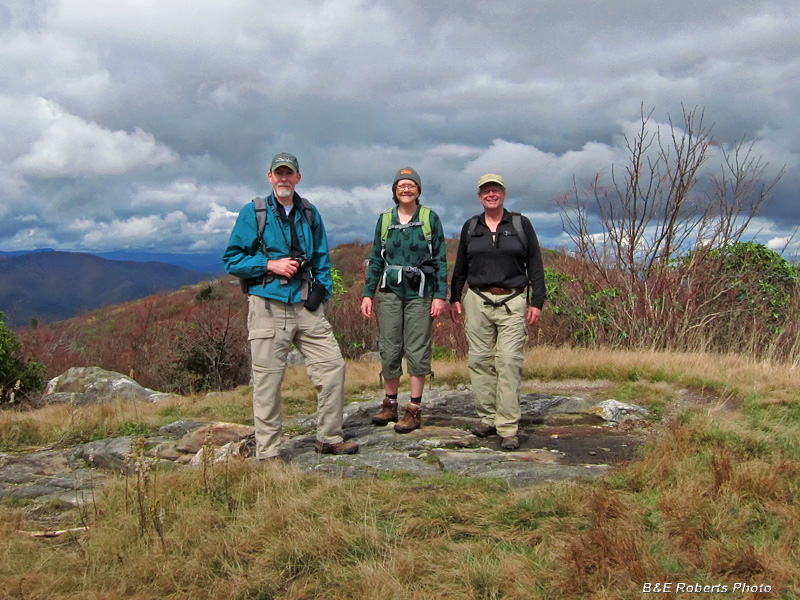 Sam Knob is double peaked. We are on one, with the other in the background.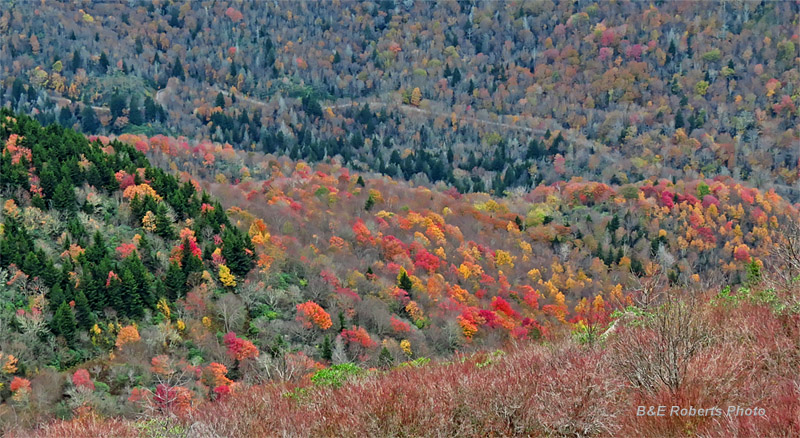 Looking down on Hwy 215, Lake Logan Rd.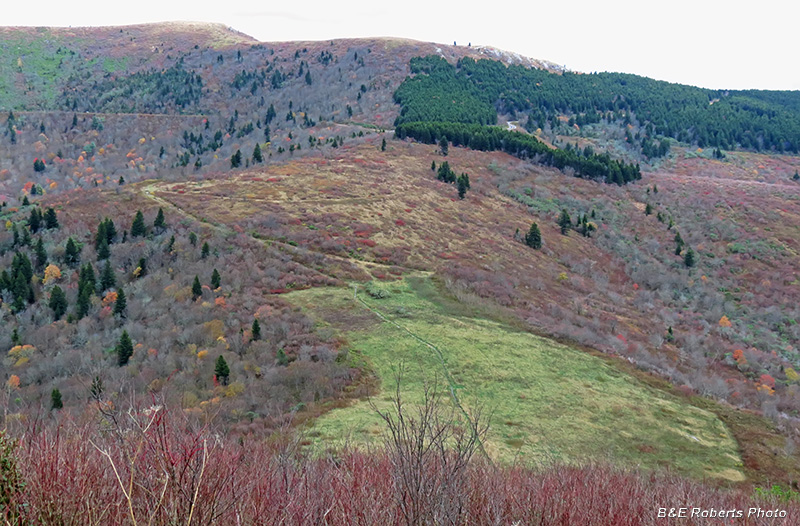 View back to the parking area and Black Balsam Knob.
---