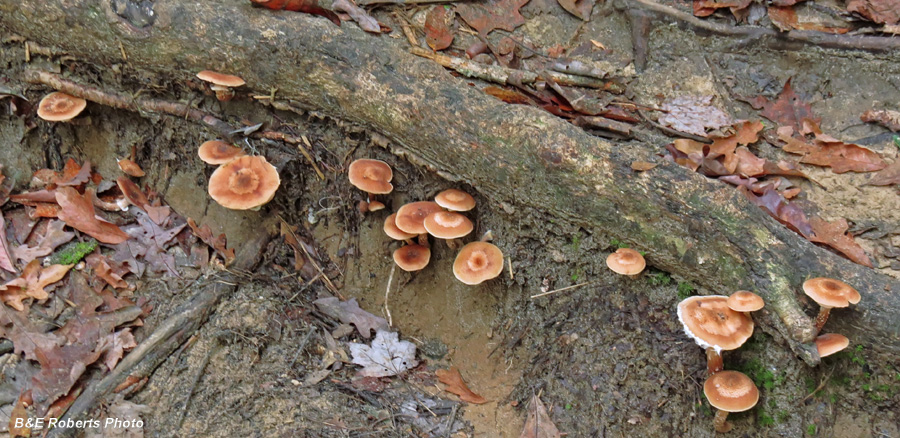 Mushrooms along the trail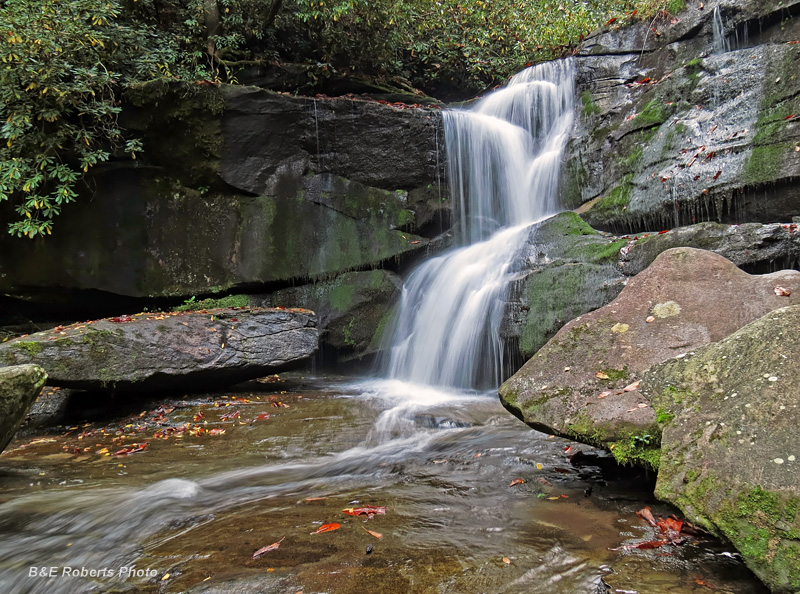 Cedar Rock Creek Falls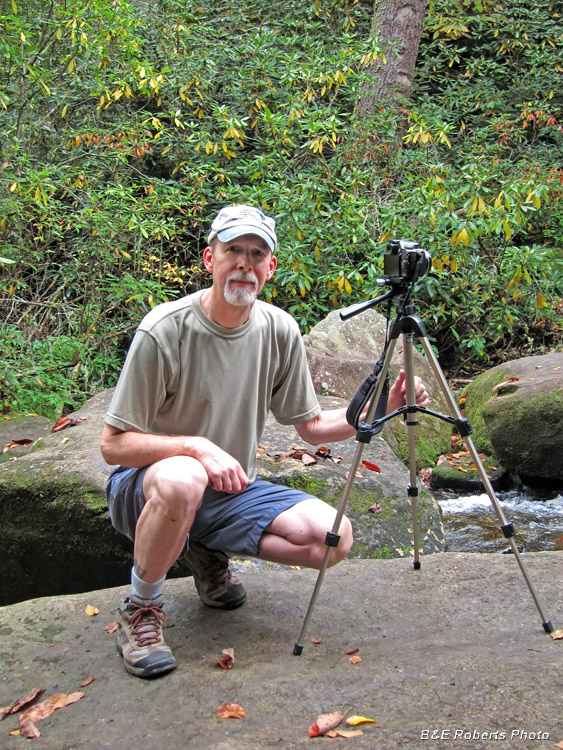 Setting up to shoot the previous image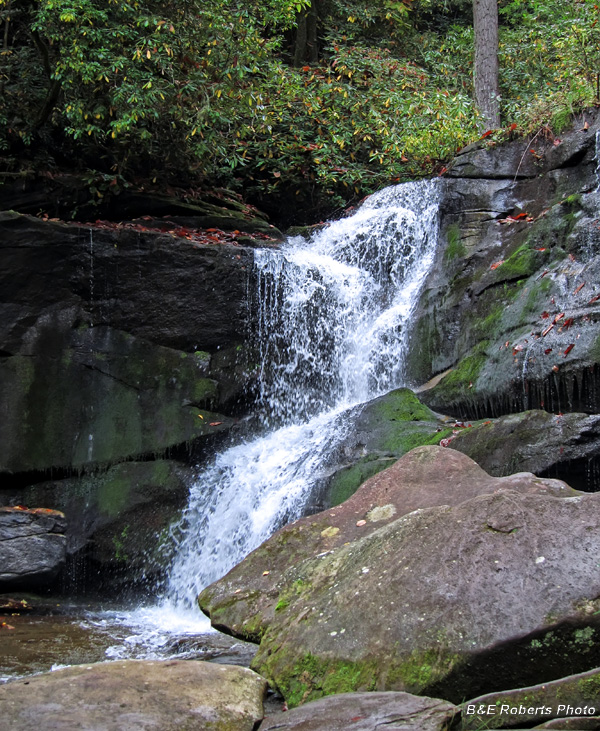 Handheld shot, with faster shutter speed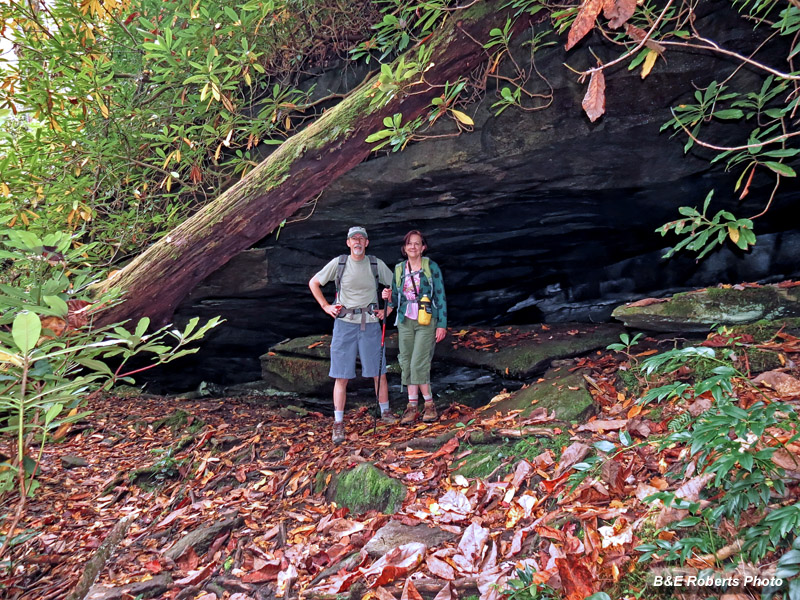 Rock overhang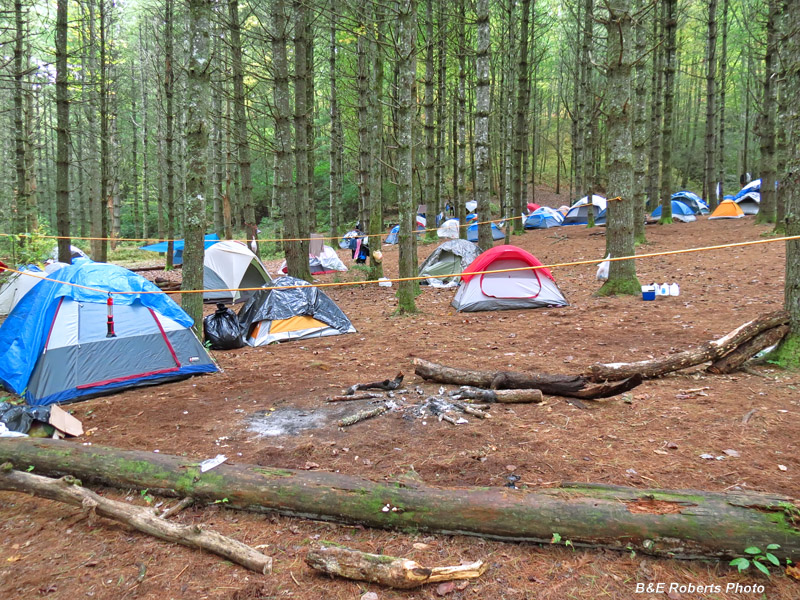 A large camp was set up along the trail
Apparently the inhabitants were all off on a hike somewhere...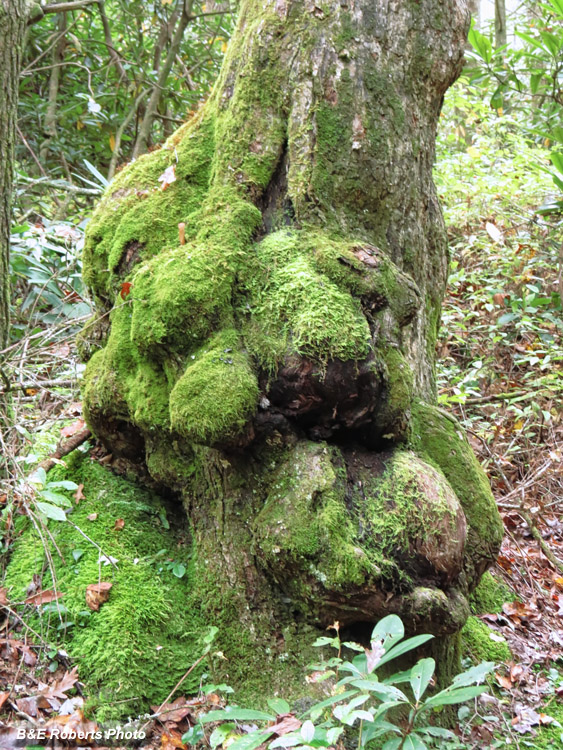 Lumpy tree base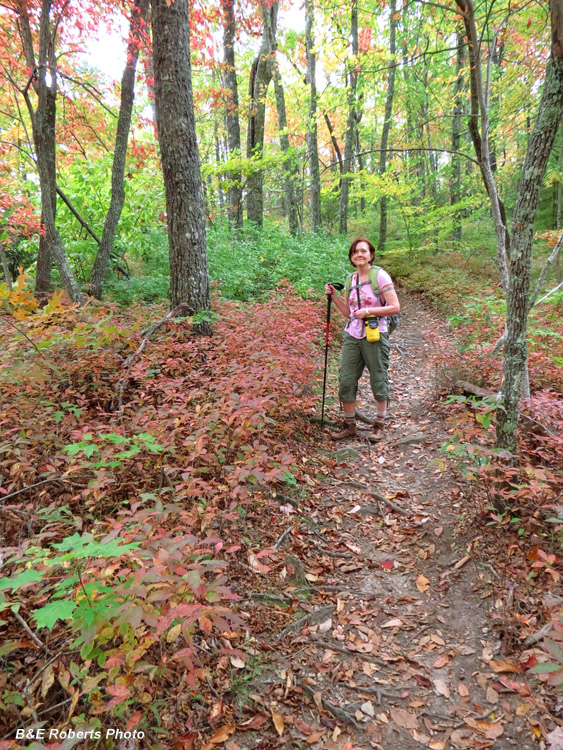 Along the trail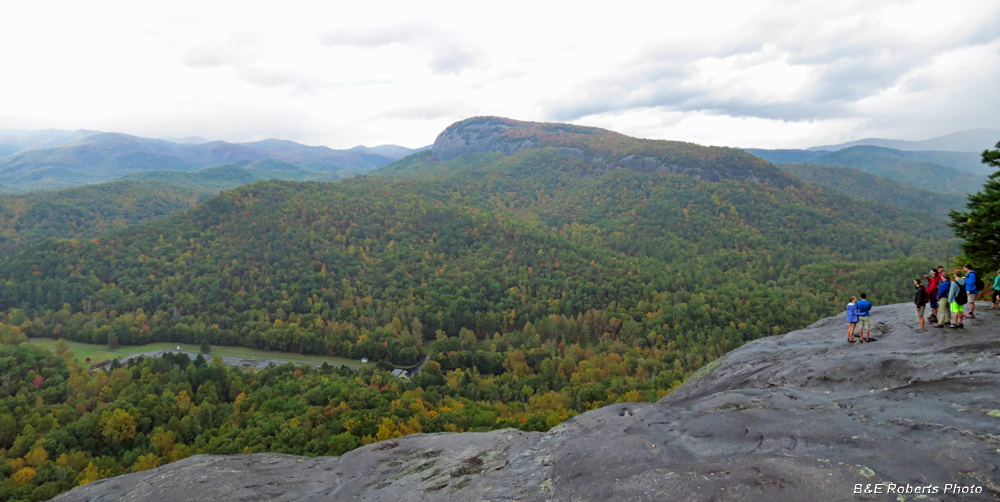 View from John Rock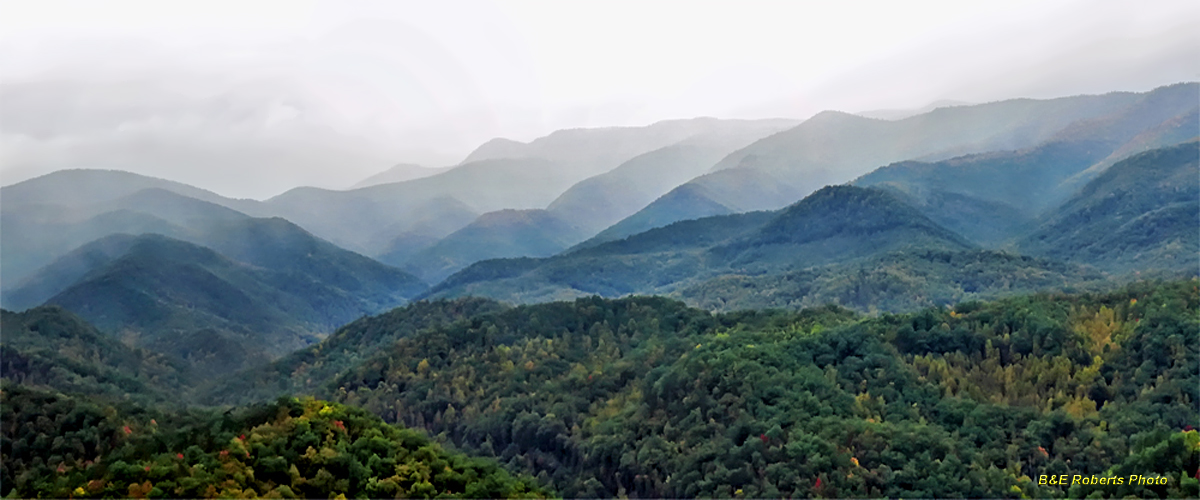 Misty ridges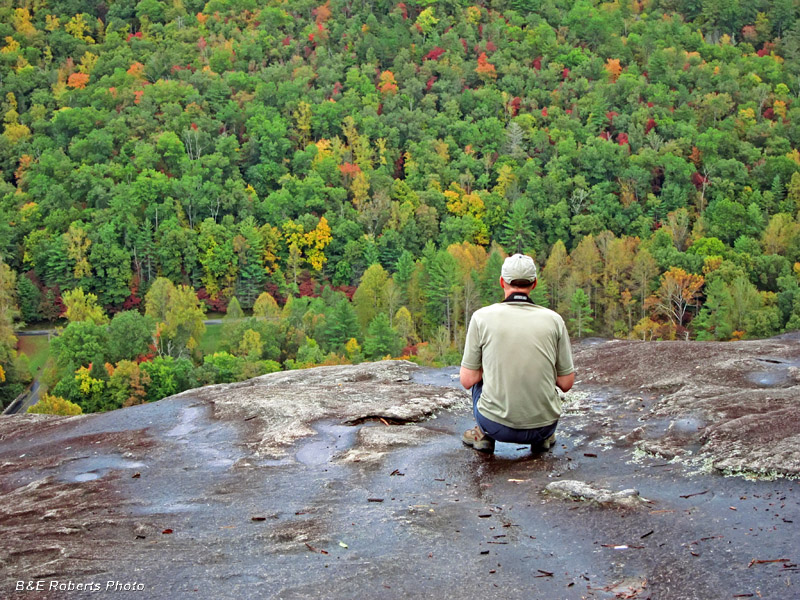 Waiting for the skies to clear
It was overcast and drizzlyy when we arrived at the top of John Rock.
The clouds were moving rapidly, and I had hopes that it might clear off.

After about 20 minutes, it cleared to this beautiful view.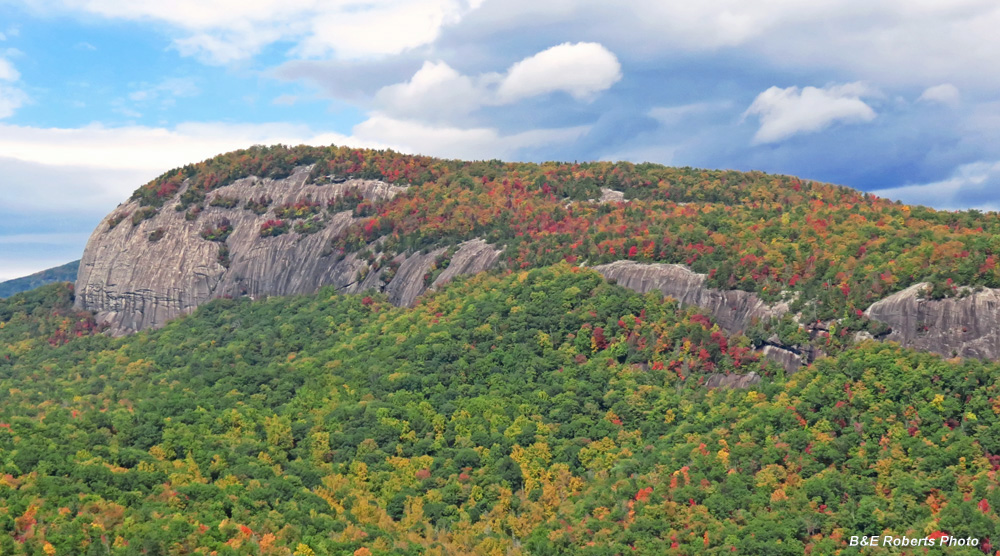 Looking Glass Rock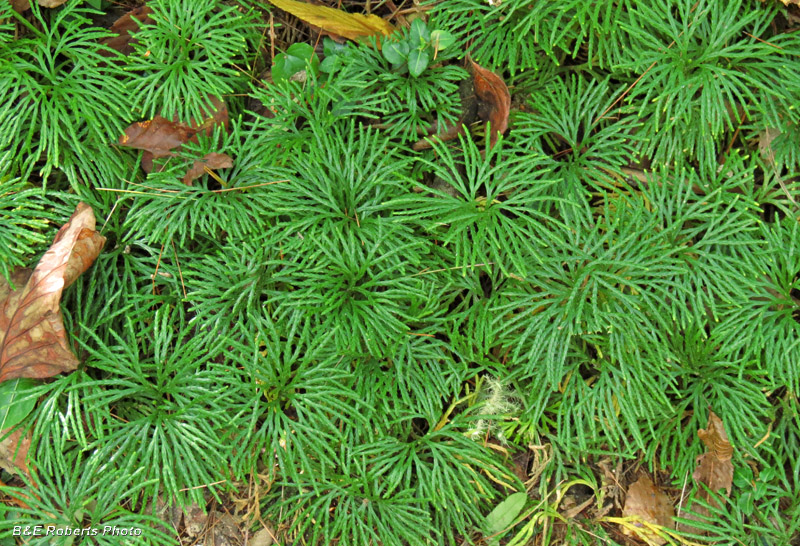 Clubmoss, aka princess pine, or ground pine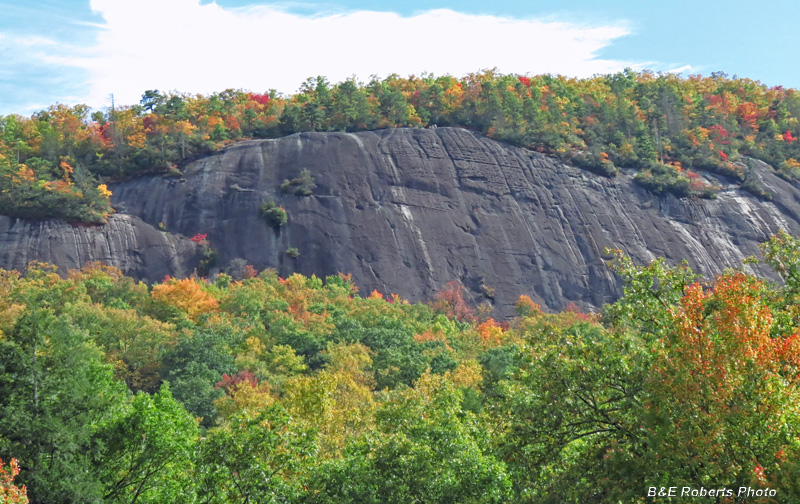 John Rock, viewed from the fish hatchery parking area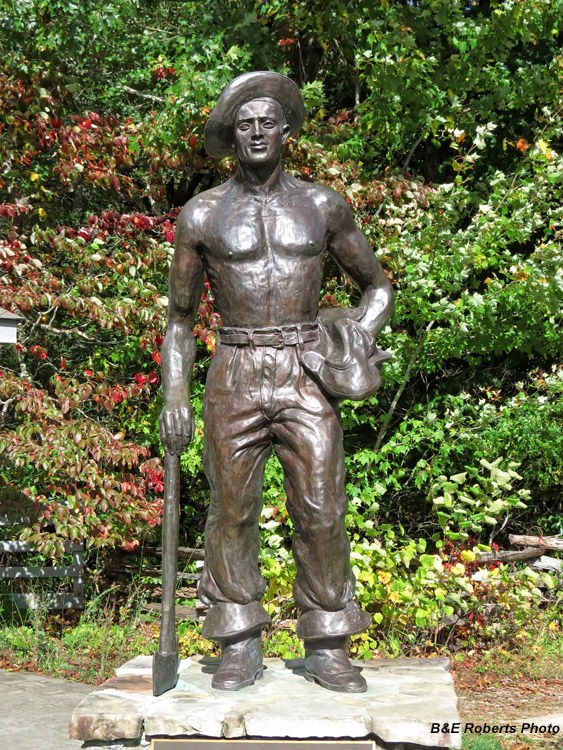 Statue of CCC worker
---