View north from Pounding Mill Overlook; Mt Pisgah visible on center horizon.
We would have a nice meal at the Pisgah Inn later that afternoon.


A couple of views of Looking Glass Rock, from two different overlooks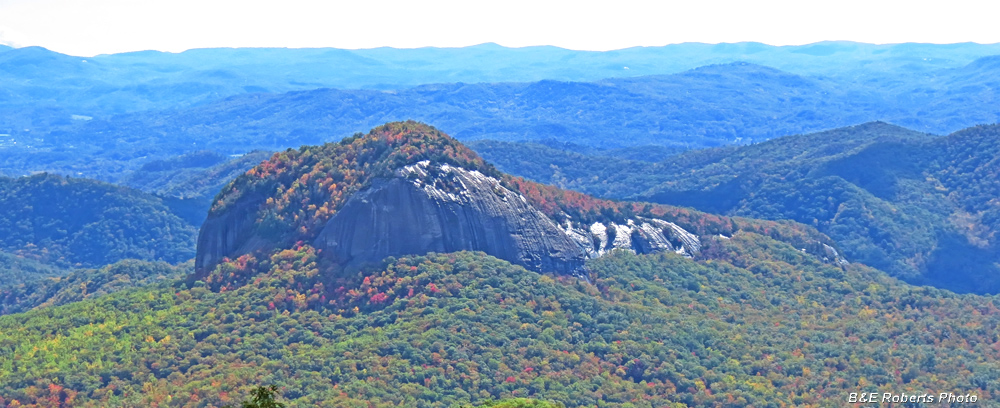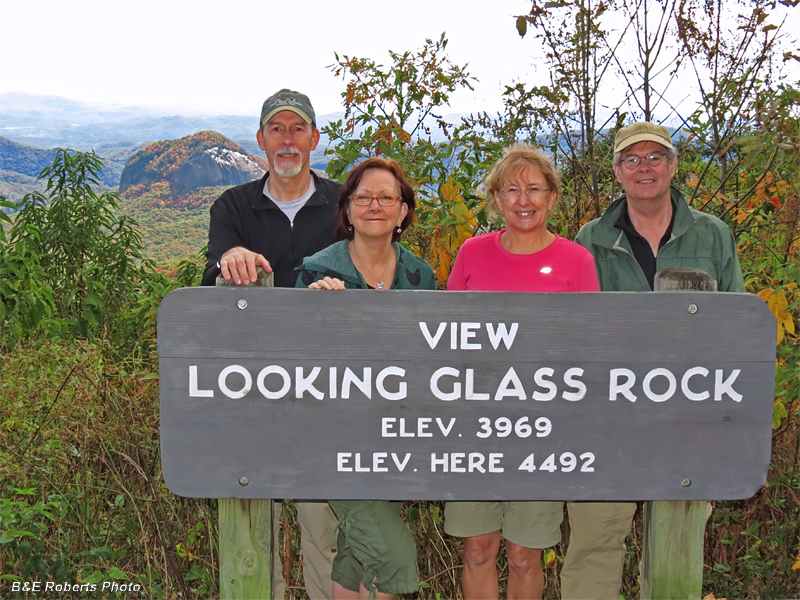 Looking Glass Rock Overlook

Some color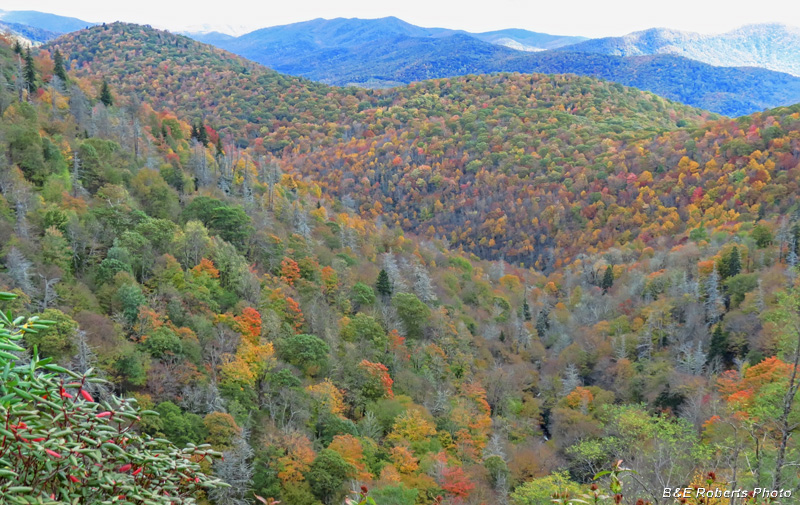 Early foliage along the Parkway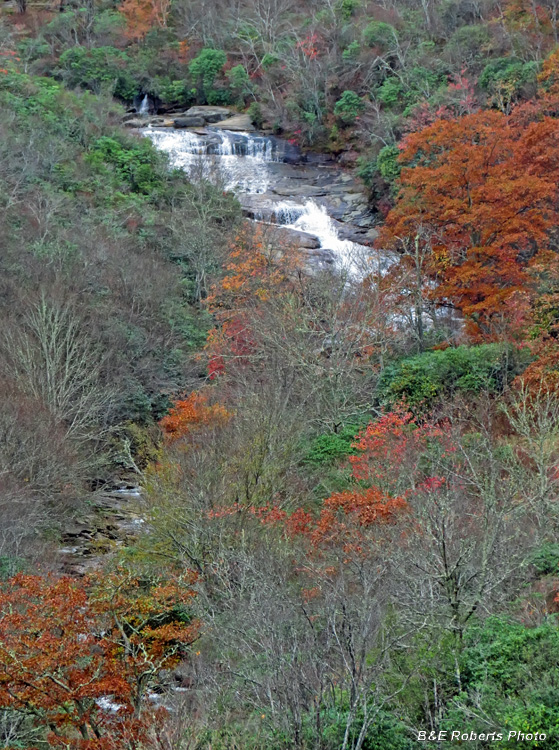 Second Falls, below Graveyard Fields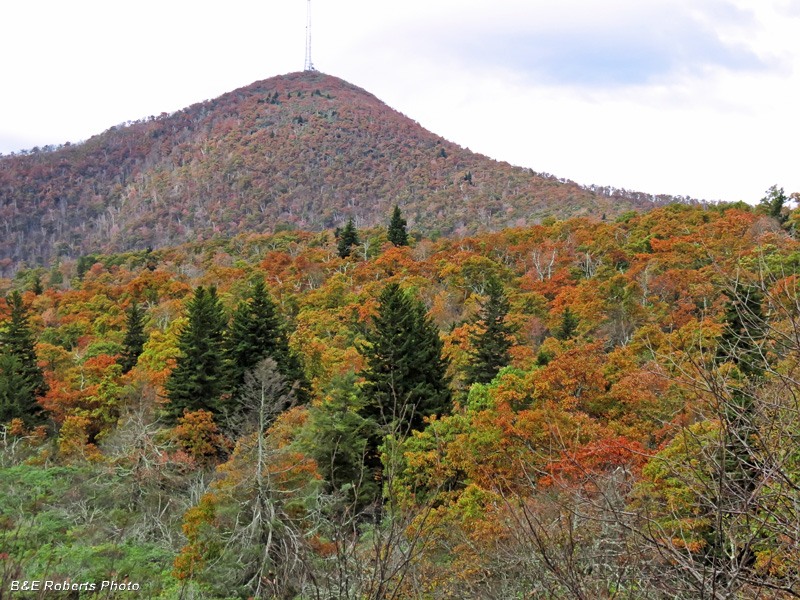 Mt. Pisgah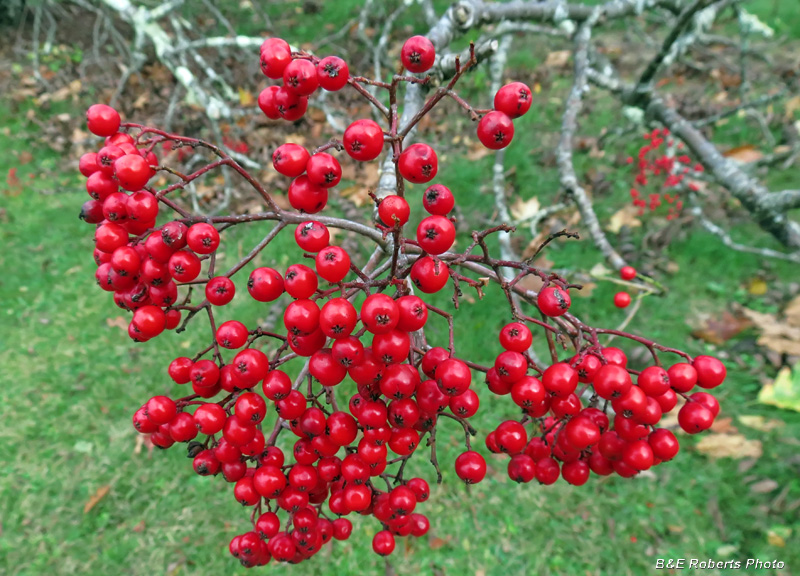 Ash berries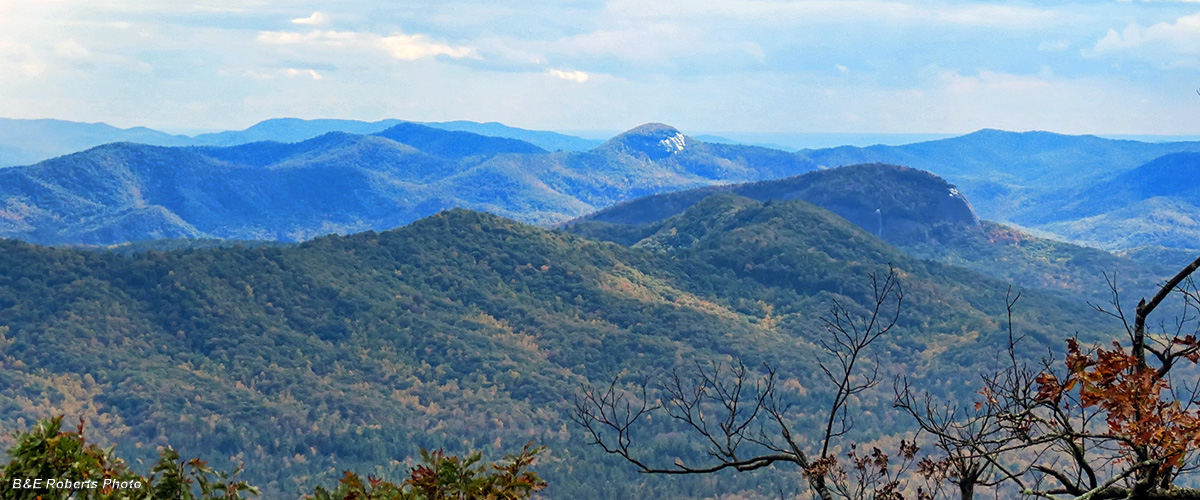 A couple of views from the Pisgah Inn, while waiting for our table.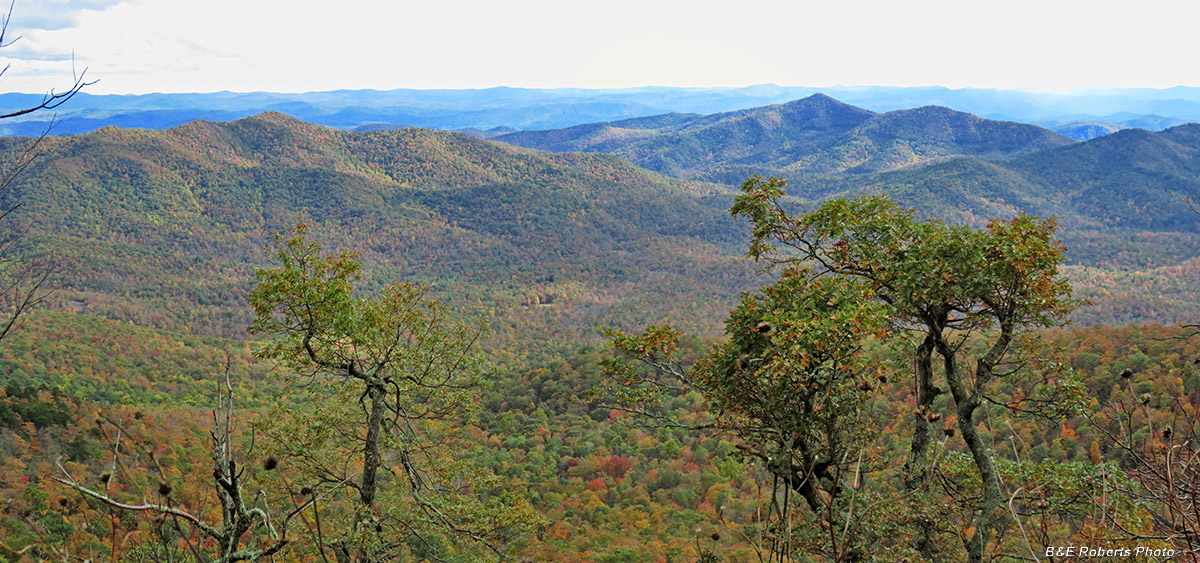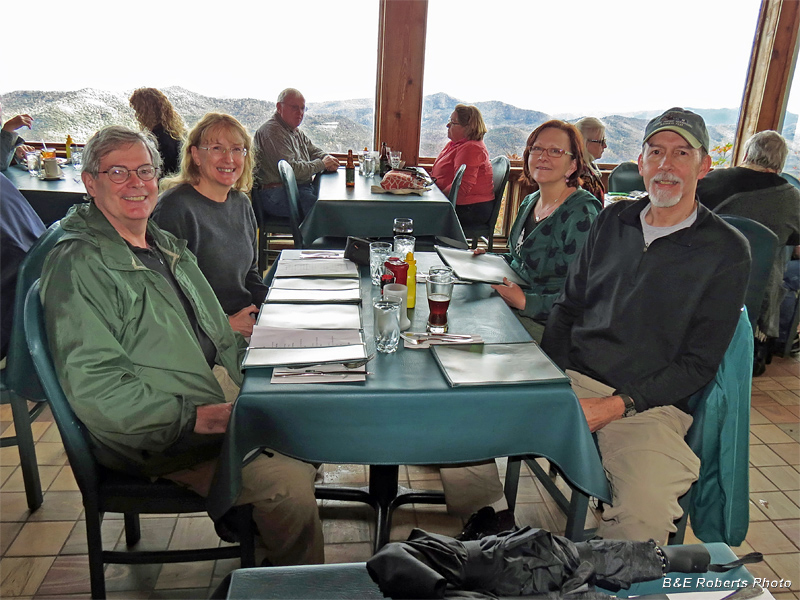 A late lunch at the Pisgah Inn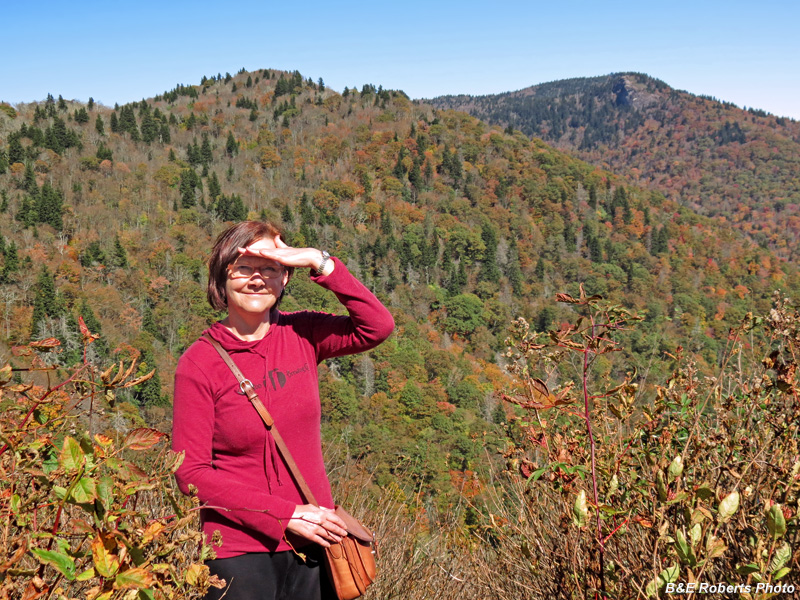 The Devil's Courthouse in the background, near the intersection of Hwy 215 and the BRP.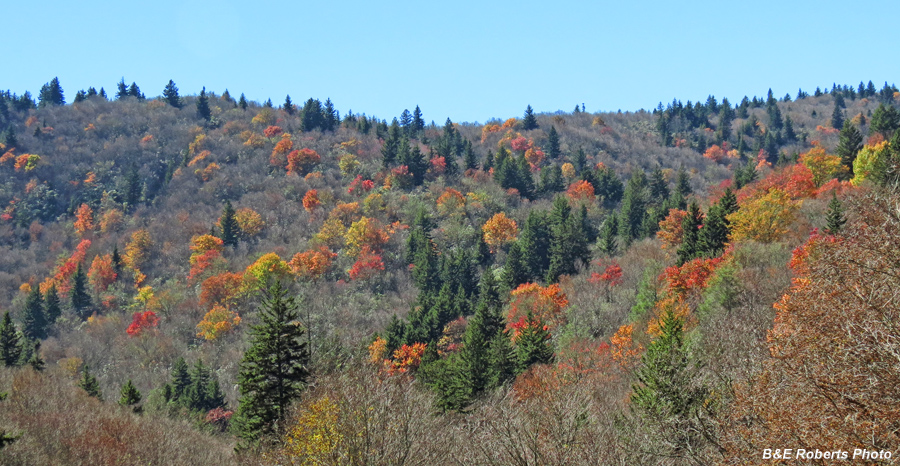 Foliage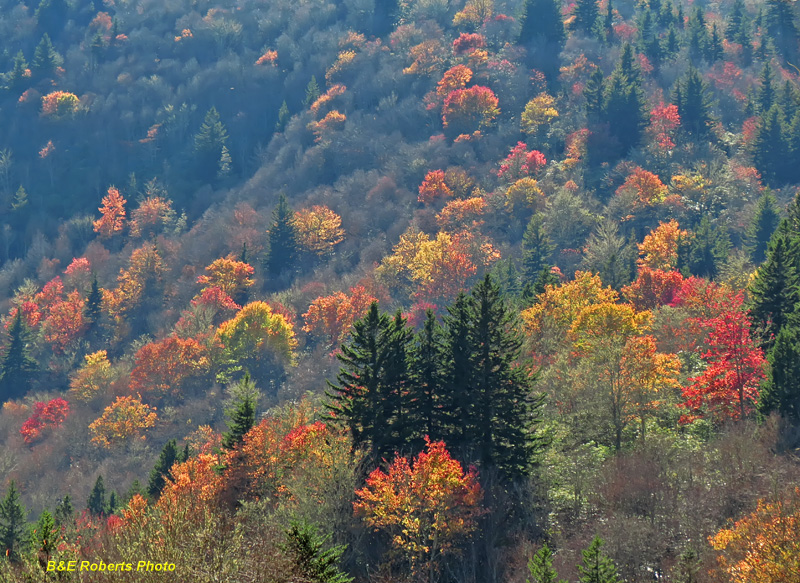 Some pretty trees on Black Mtn.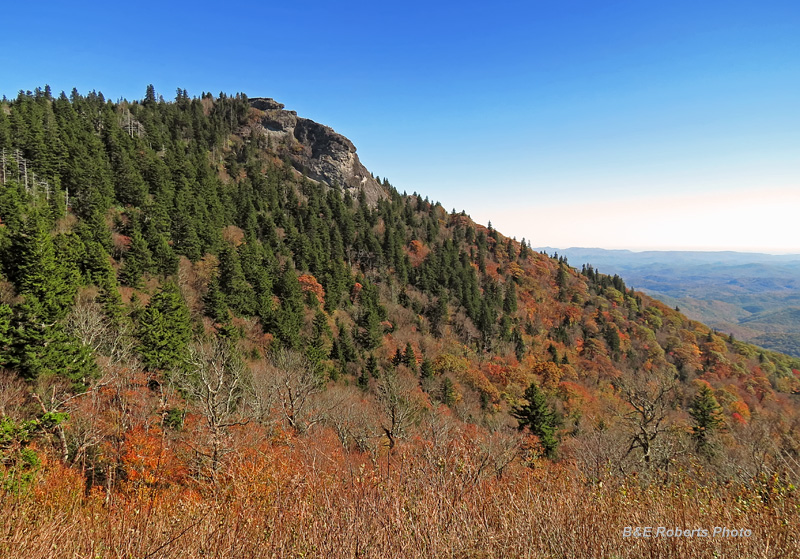 Devil's Courthouse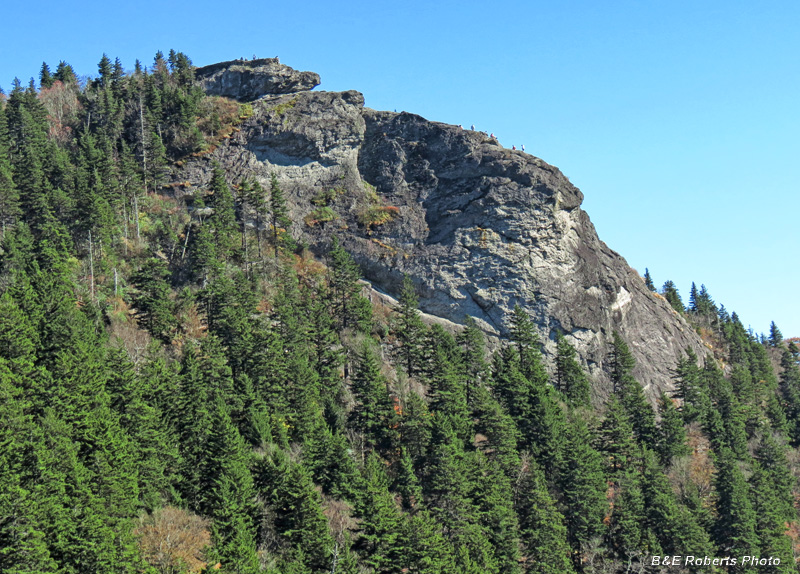 Close-up; you can see people at the top.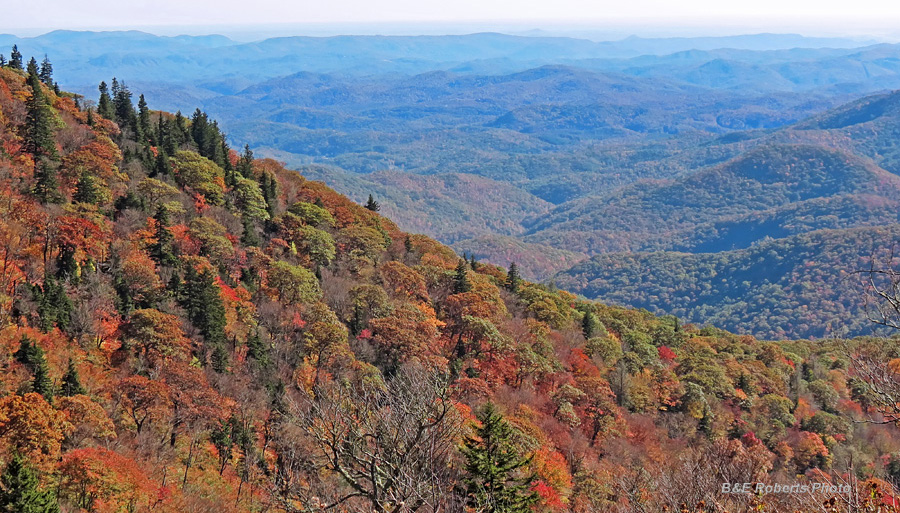 More color, from the Devil's Courthouse Overlook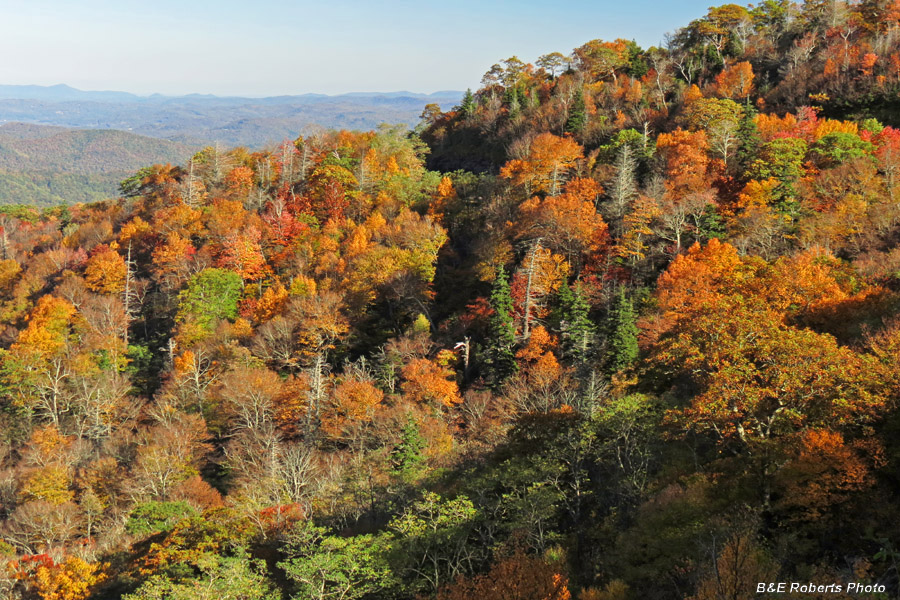 Yet more foliage along the Parkway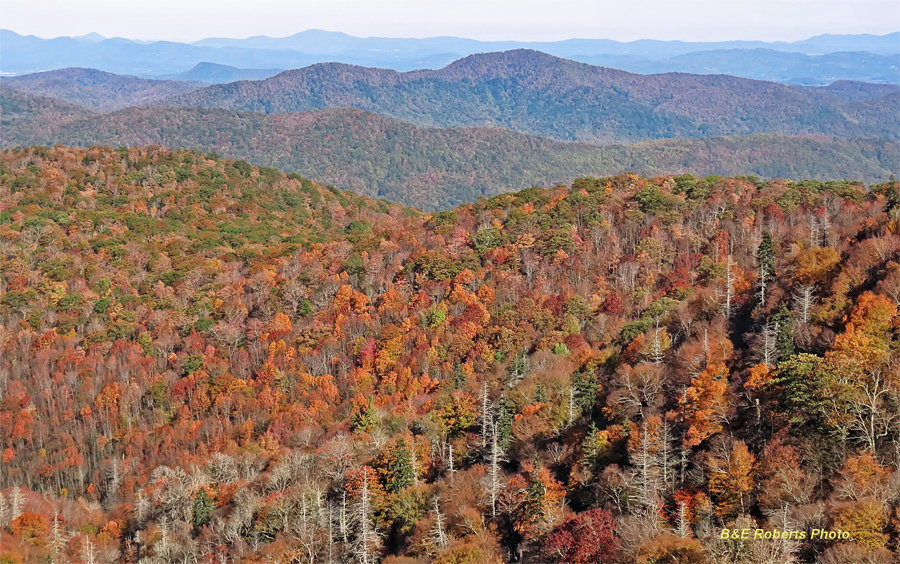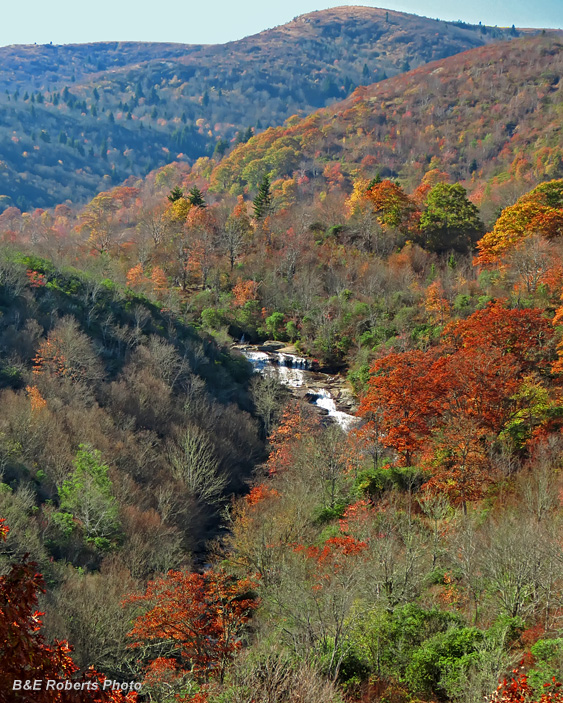 Another pass-by of Second Falls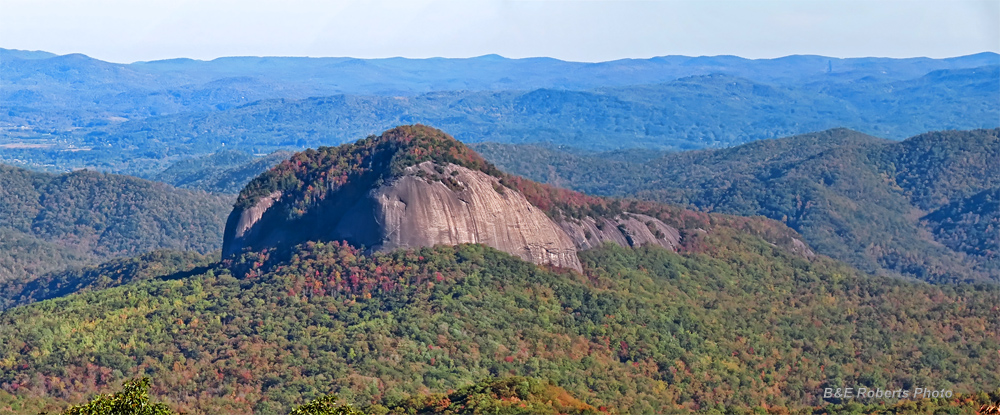 Looking Glass Rock; better light than in the morning.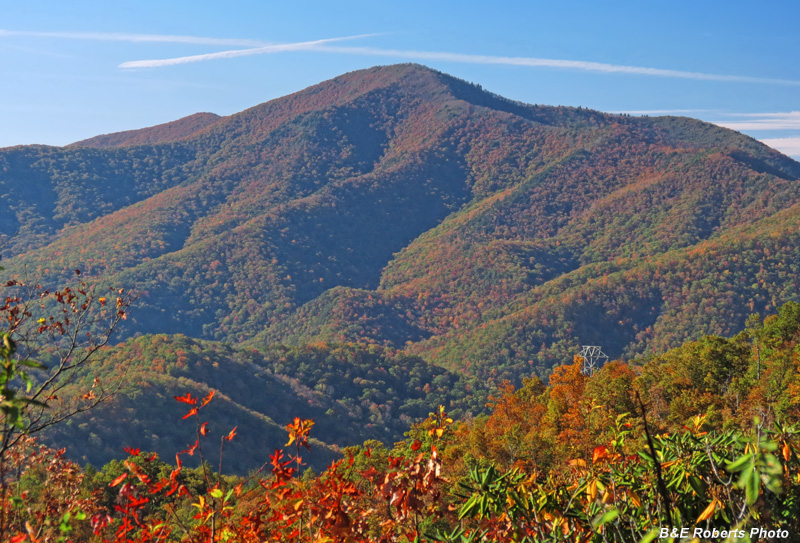 Mountain view
---