A walk through the southern section of Dogtown Common, at Cape Ann's interior.
We mostly followed the Babson Boulder trail. Some of those carved boulders are
pictured here, but the complete set is on the separate Babson Boulders page.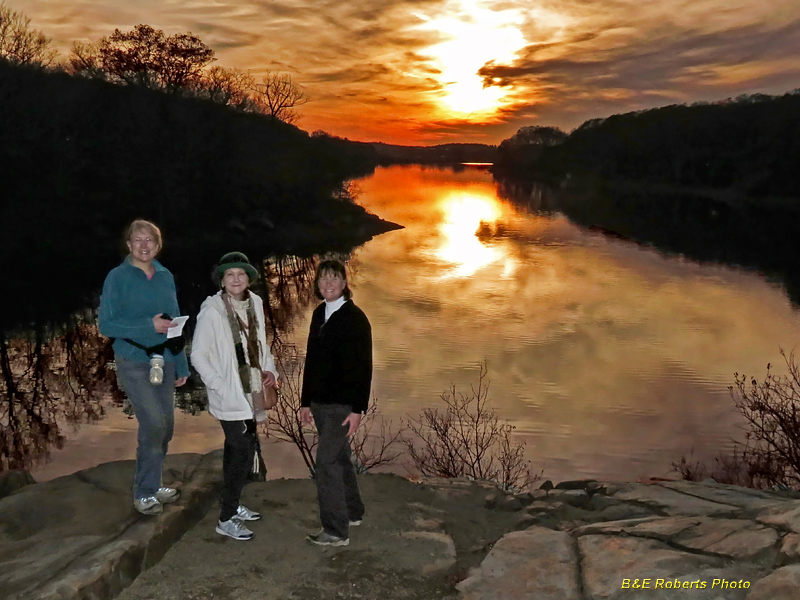 Late afternoon at Babson Reservoir
This was at the end of our hike, but the pic deserves to be at the top.
---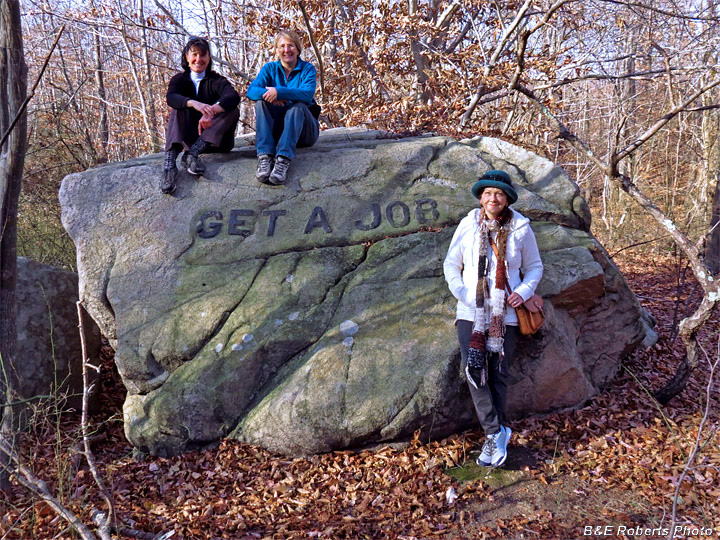 One of the Babson boulders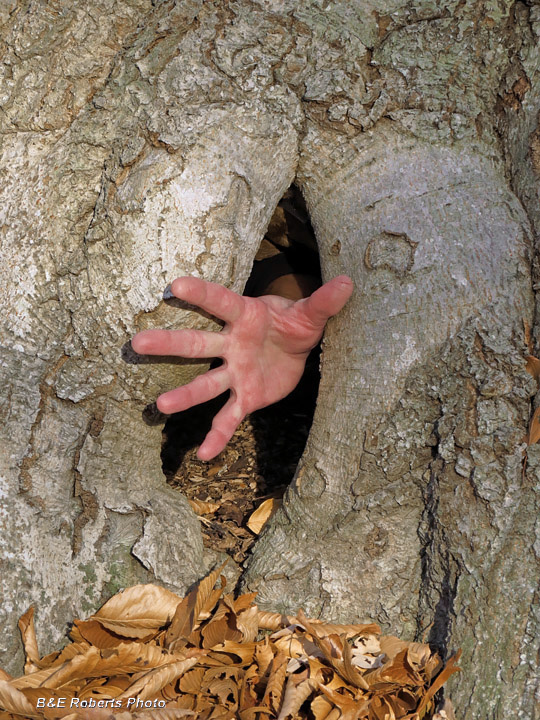 The Hand reaches out to grab an unsuspecting hiker...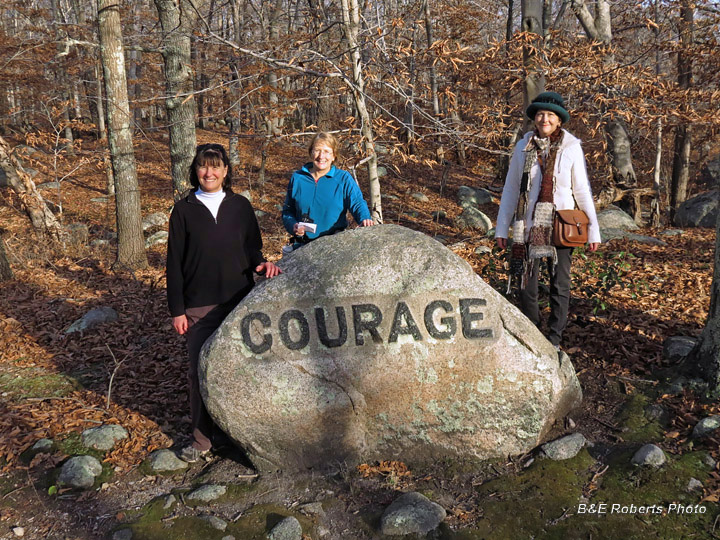 Courage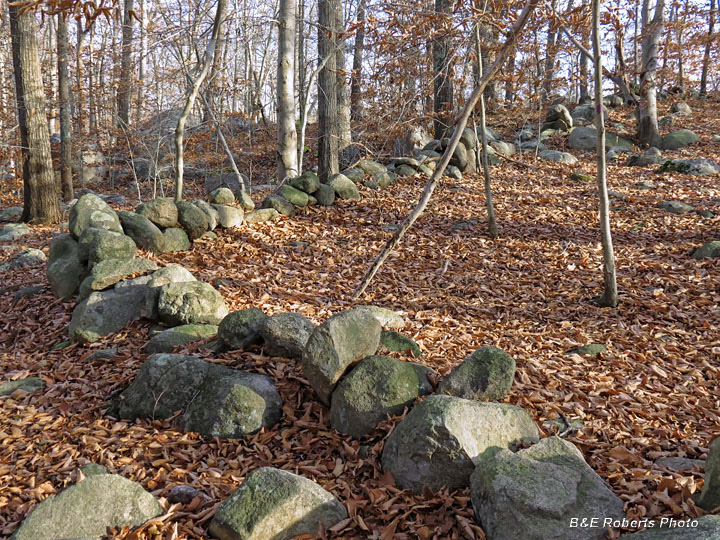 Corner of a stone wall
This boulder indicates the old road (now a path) to Rockport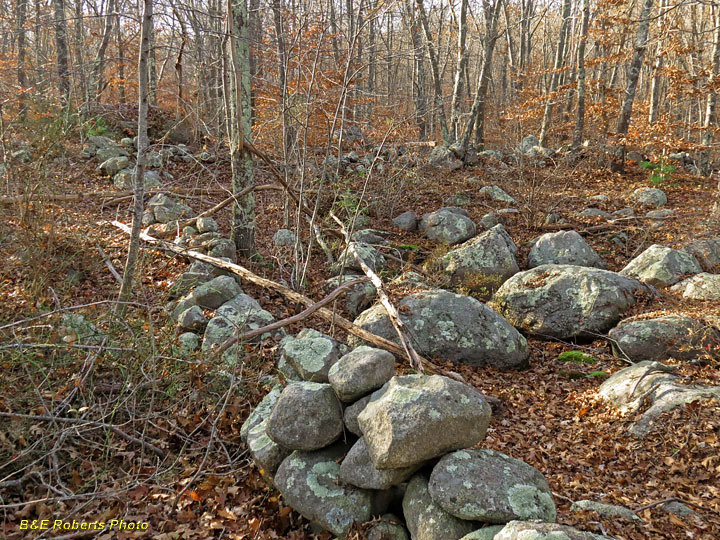 More stone walls. This was all cleared land 100 years ago.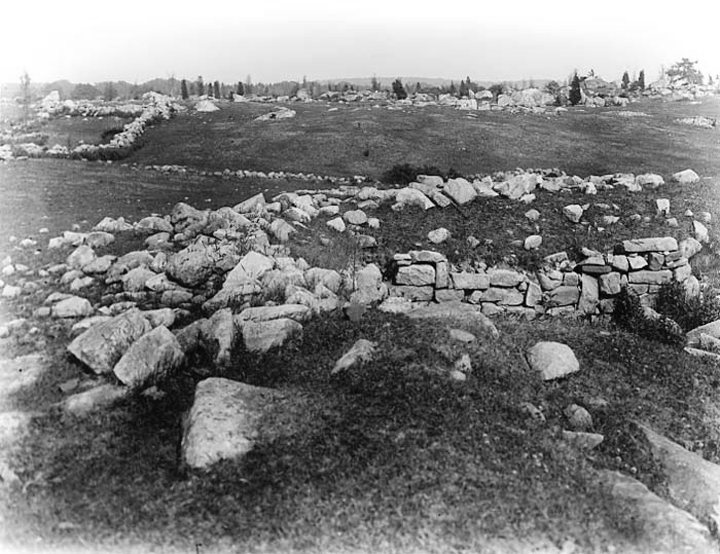 For comparison - an area of Dogtown in the early 1900s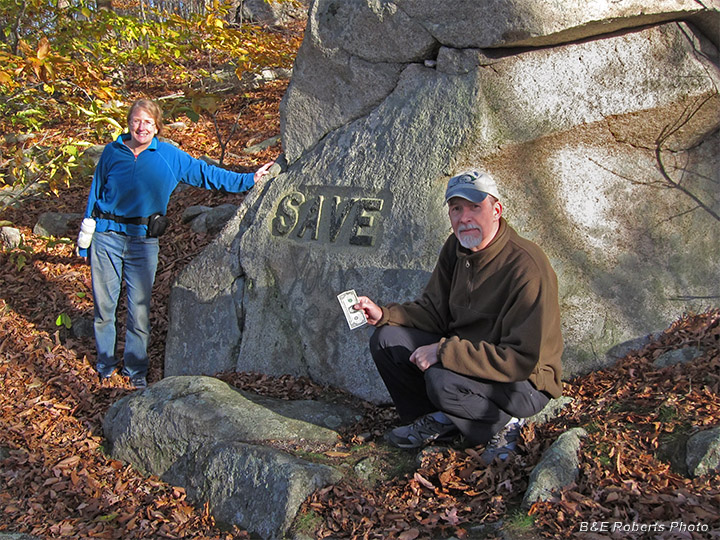 Save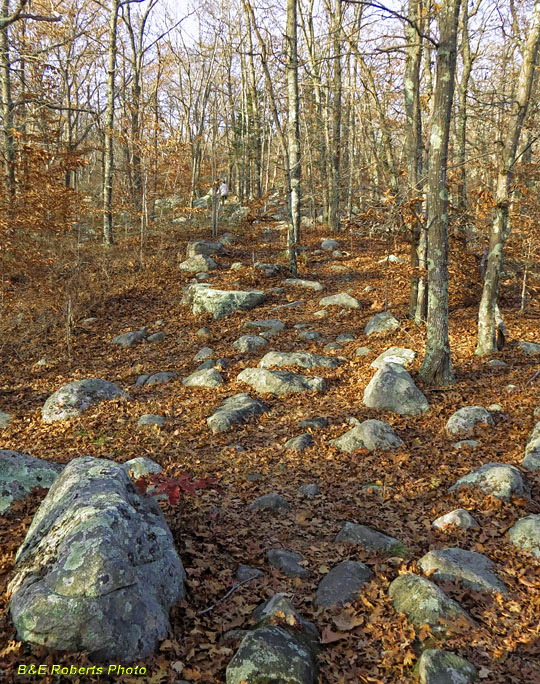 Along the trail...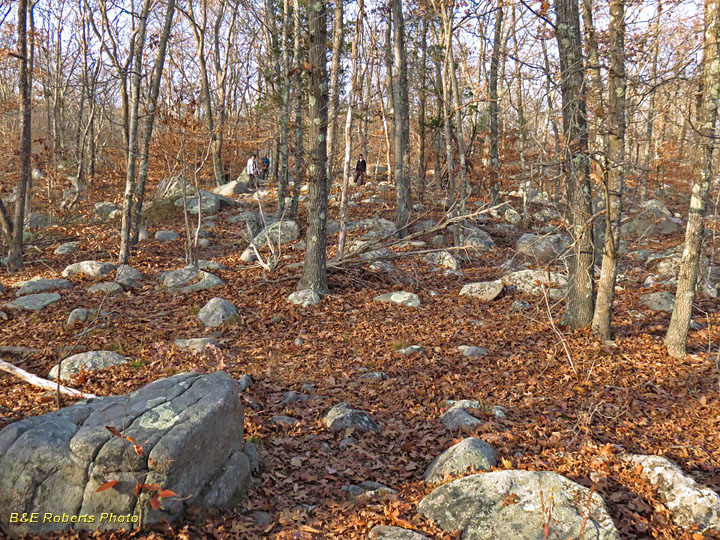 ...which could be hard to follow in places due to the newly fallen leaves.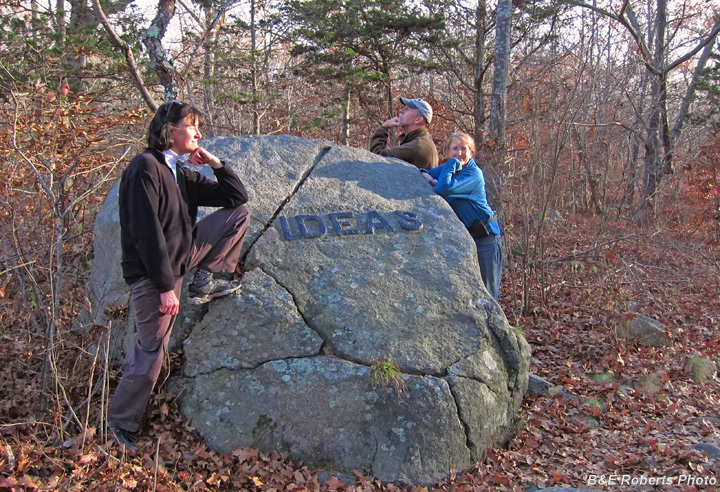 Grand ideas being generated, no doubt...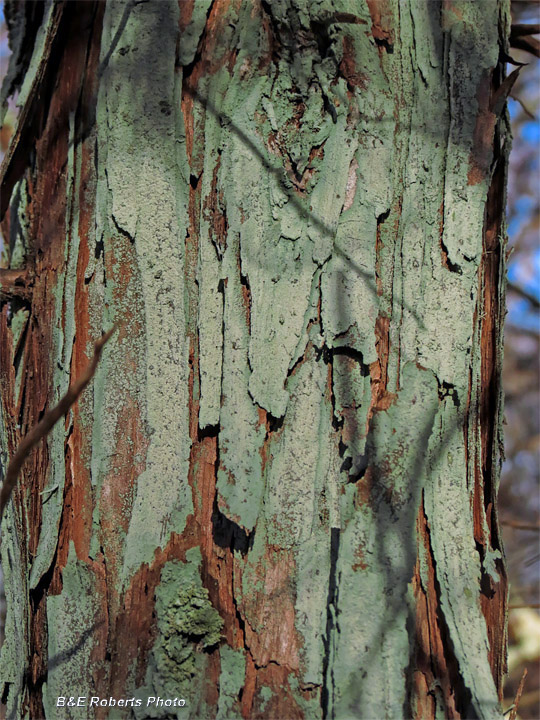 Cedar trunk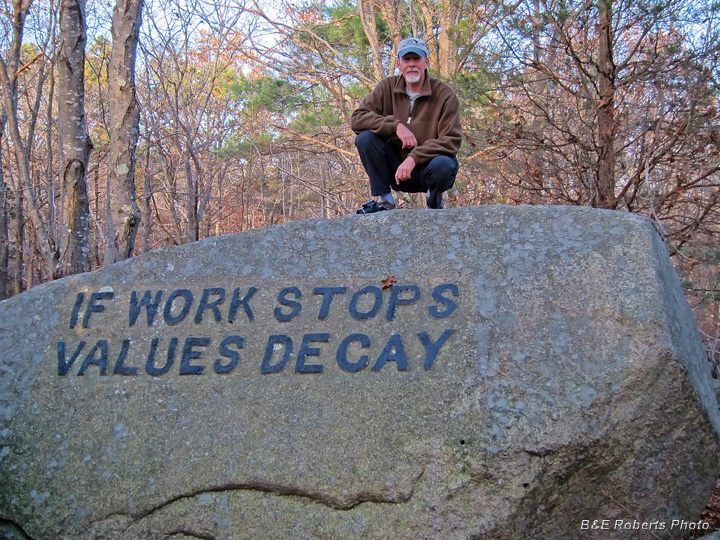 If I'm any example...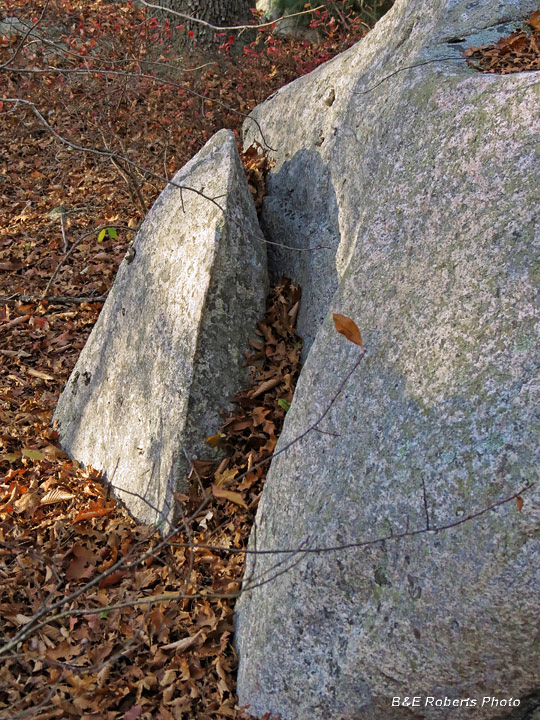 Sheared-off chunk of rock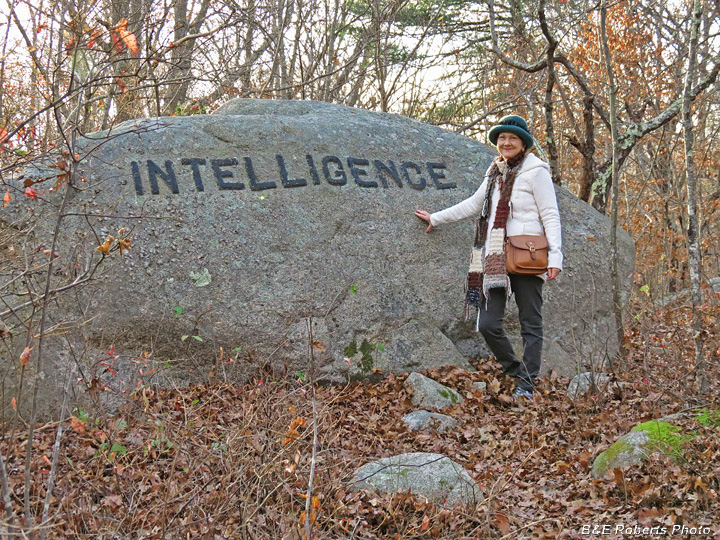 Intelligence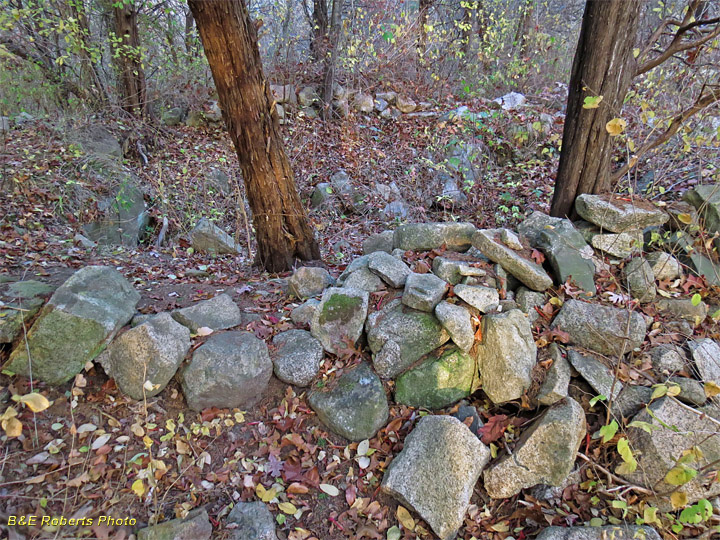 Old settlement cellar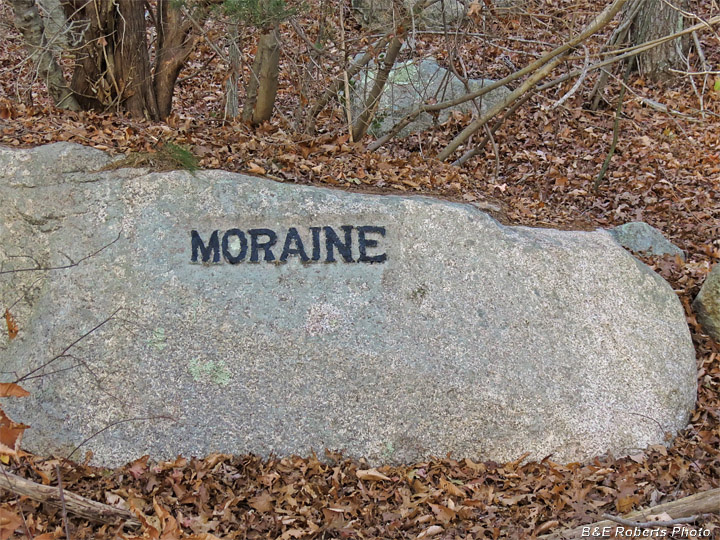 "Moraine" carving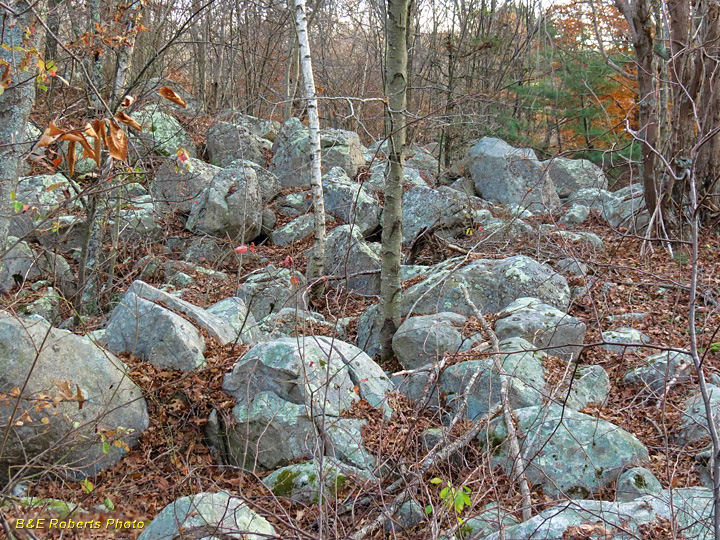 ...and its Glacial Moraine subject.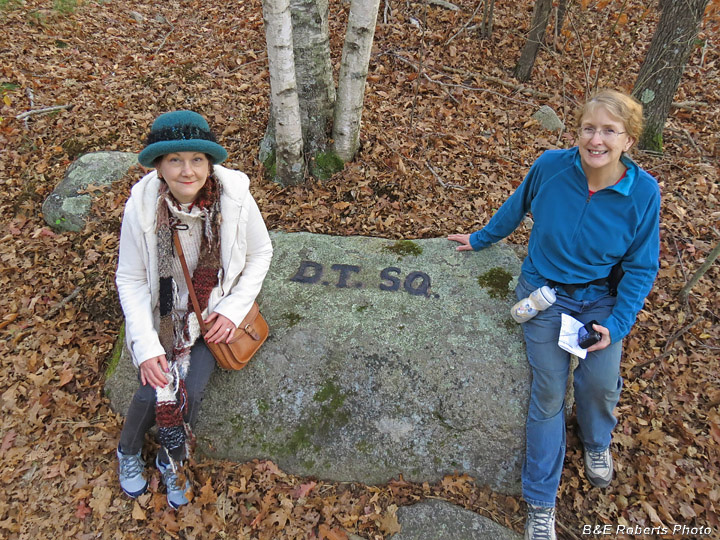 Site of Dogtown Square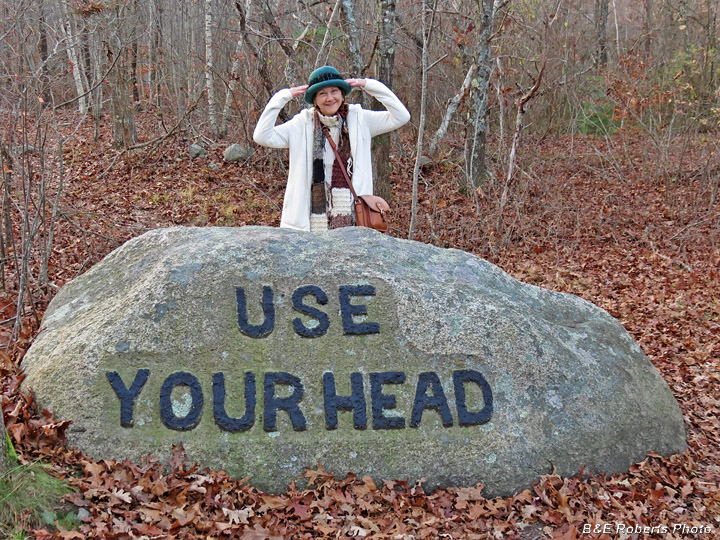 Use Your Head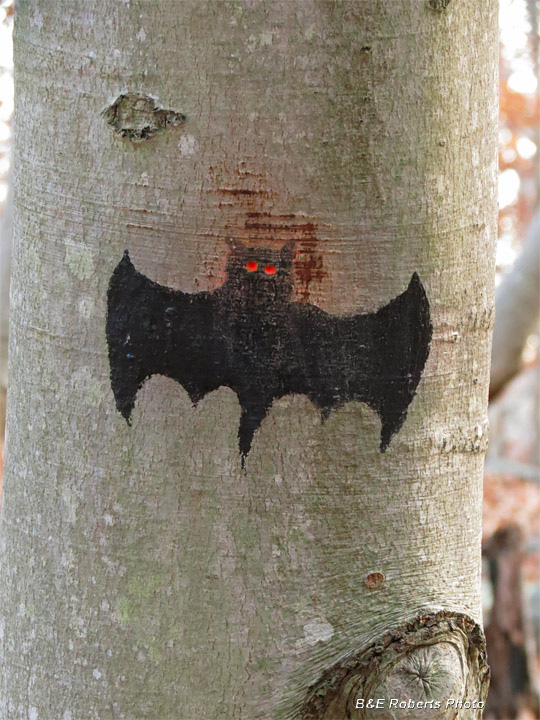 Does Batman frequent these woods?
On the trail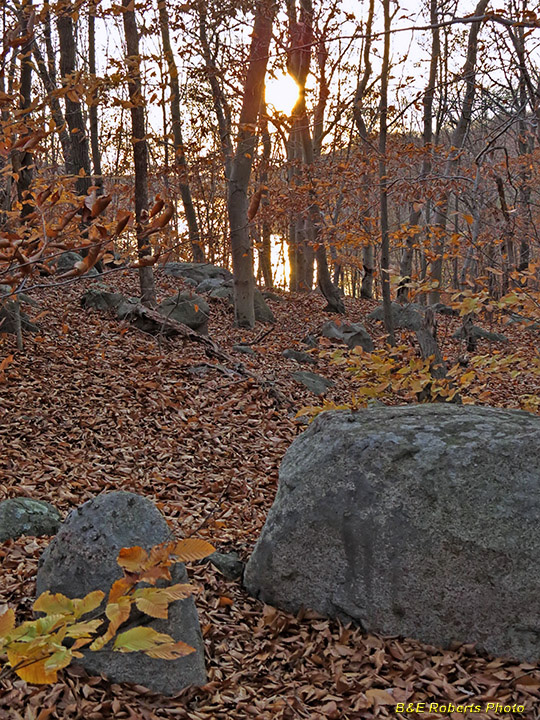 Reservoir through the trees...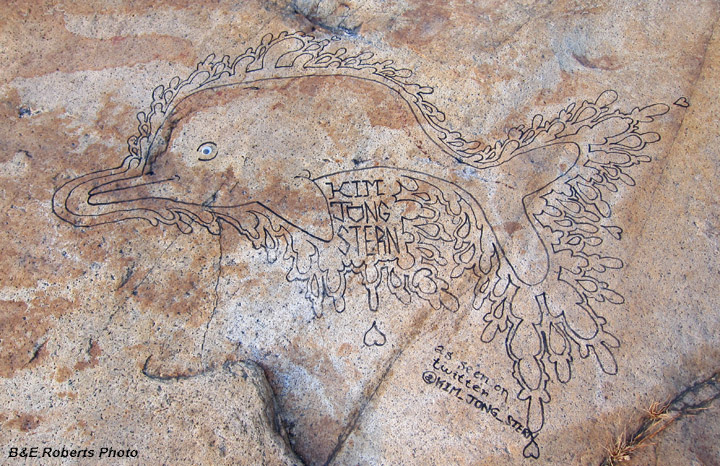 Boulder Graffiti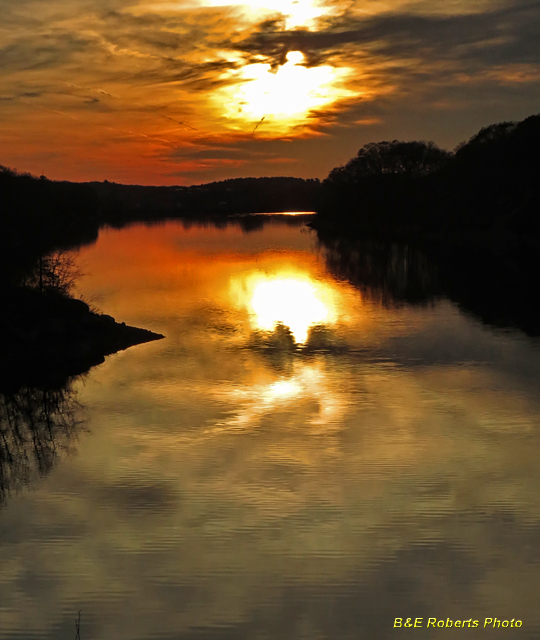 Sun setting over Babson Reservoir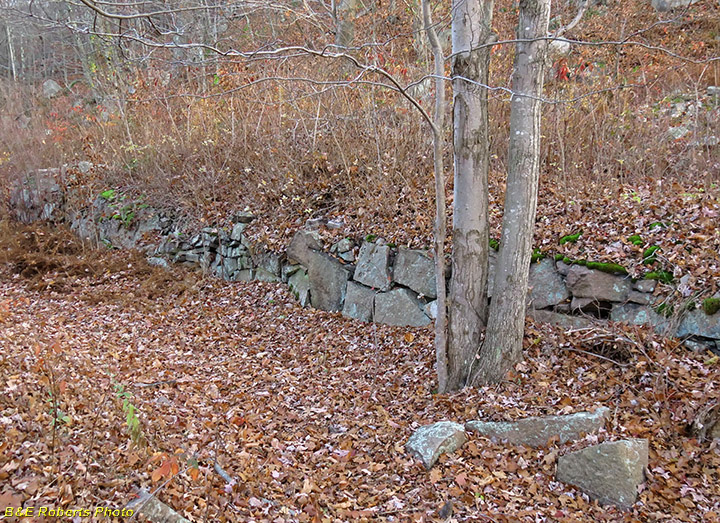 Stone wall along RR by old quarry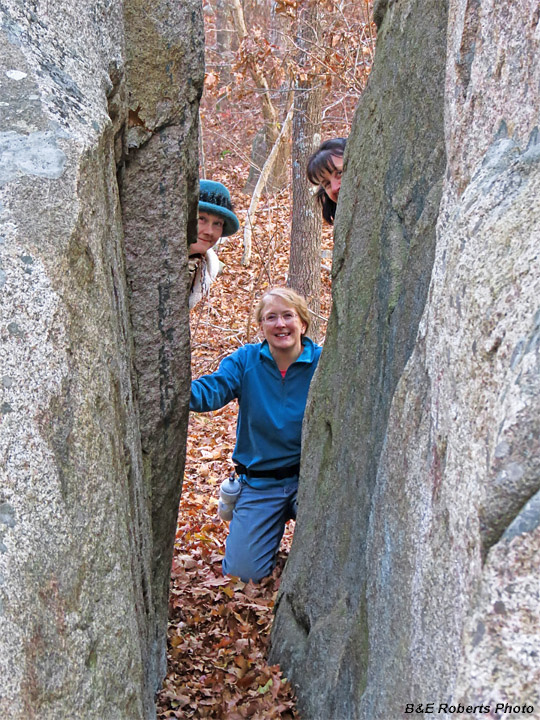 Cleft boulder
---